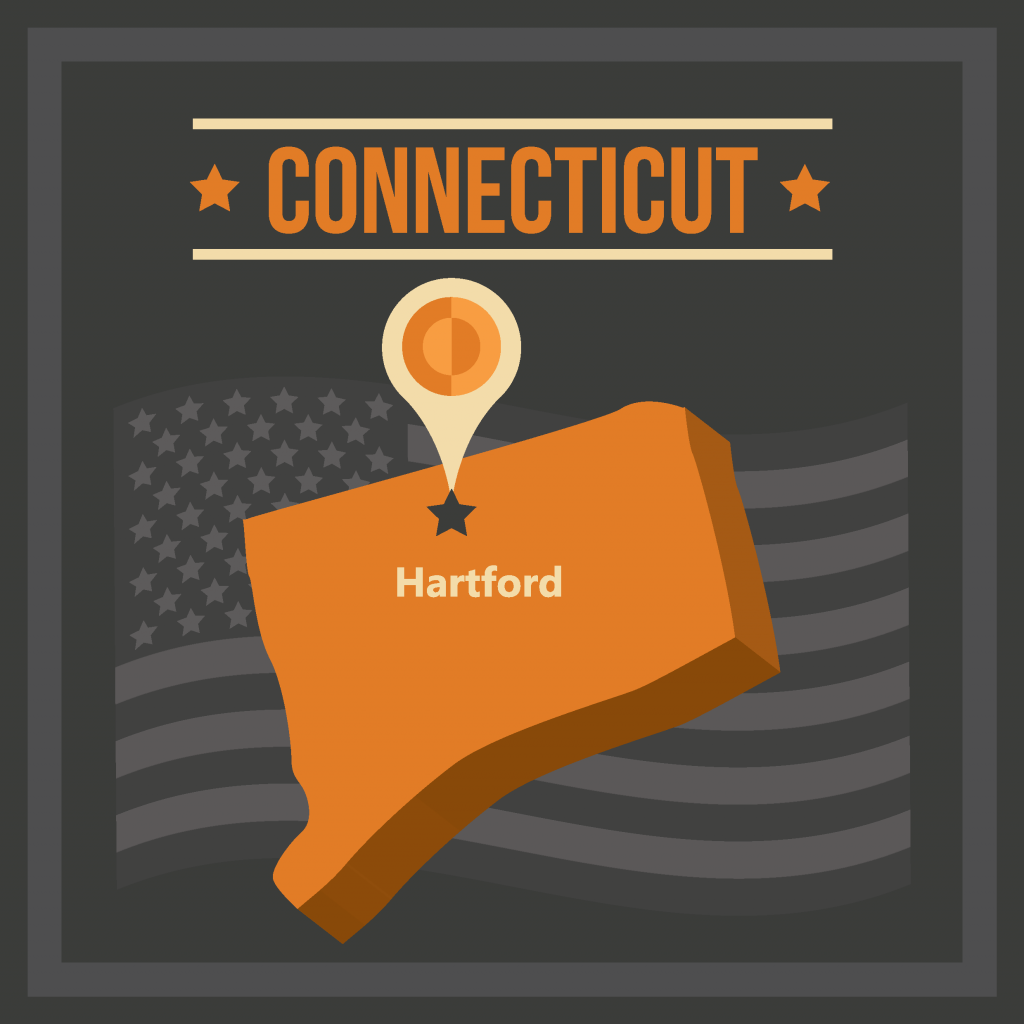 Connecticut nursing outlines the educational, licensing, and career prospects for nurses. This beautiful state islocated in the Northeast. It is a small land mass is right on the coast of the Atlantic Ocean.
The landscape in this state varies according to location. For instance, in the northeastern part of the state there are gorgeous rolling hills and rambling horse farms. In the southeastern part of the state there are stunning beaches and various maritime activities to enjoy.
---
Life in the Beautiful State of Connecticut
Featured Programs
Residents in Connecticut can enjoy the rural areas and the industrial areas. There is a unique blend of big city life in some areas and rural and suburban life in other areas. Although Connecticut is very close to the Atlantic Ocean, Long Island is the access point to the sea. The seasons in this state are very distinct. Summers are generally humid and hot; in contrast, the winters are cool to brutally cold.
The largest city in Connecticut is Bridgeport, and the capital city of Connecticut is Hartford. The most recent census study states the population of Connecticut as approximately 4 million people. The median income is around $69,000 per year, and the poverty level is around 9% of the population.
---
Job Outlook in the Nursing Profession in Connecticut
Nurses are in demand in this state. Those who successfully complete a nursing program have an excellent chance of getting hired in this field Doctors are experiencing a huge influx of patients in this state, and the need for qualified nurses is expected to continue to grow in the next 7-10 years.
---
Financing a Nursing Degree in Connecticut
The key to starting a great career in the nursing profession is getting a quality education. Fortunately, Connecticut has some impressive colleges and universities that offer great nursing programs. Getting a college education is not cheap, but there are a number of financial aid programs that can help finance a college education.
The federal government offers Pell grants, SEOG grants, and other financial aid awards that don't require repayment. These awards are need based, and it is necessary to fill out an application for financial assistance. This application is also known as the FAFSA. Another source of financial assistance are scholarships and fellowships. These awards are based on other factors. Some have certain academic or other requirements.
---
Related: