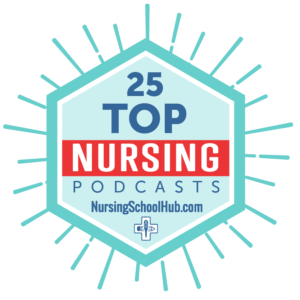 These best nursing podcasts are a great way for nurses to stay current with all kinds of topics related to their careers in nursing. Nurses spend a lot of time on continuing education to retain their RN license, but what about other new information. It is also important to keep up with current events, learn new facts about the latest research, and find common ground with other nurses. How can nurses hear perspectives from others going through the same challenges of the nursing profession, like the long hours created by a nursing shortage?
One perfect way to do all that is with podcasts. Since podcasts are an audio format, busy nurses can listen while they're doing other things – charting, making rounds, taking a break. Podcasts are arranged in alphabetical order. Of course, if you prefer to read, there are many nursing blogs with the same kinds of insights.
---
1. Ausmed – The Handover Nursing Podcast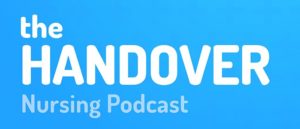 Featured Programs
The Handover Nursing Podcast is one of many professional development podcasts offered by Ausmed. This Australian-based podcast offers diverse viewpoints from nursing professionals across the globe. Using storytelling techniques in the vein of NPR, The Handover Nursing Podcasts for nurses is an organized repository of healthcare and nursing knowledge. The information available through Ausmed's nursing podcast includes both historical and topical issues for nursing professionals.
Ausmed is a Continuing Professional Development/Continuing Educational platform that is dedicated to healthcare professionals. The distance-learning Podcast website offers more than 49 online courses that have been accredited by the American Nurses Credentialing Center (ANCC). Additionally, Ausmed offers access to more than 600 nursing asset resources and several hundred recordings of relative health care conferences for paid subscriptions. Ausmed organizes and categorizes healthcare professionals ongoing certificates and continuing education requirements.
---
2. Correctional Nursing Today Podcast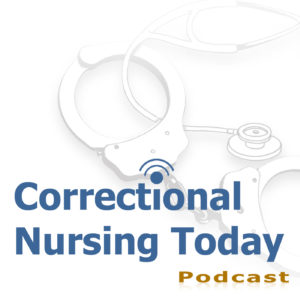 The Correctional Nursing Today Podcast has been created to increase the transparency of the challenges for nursing professionals who work within a correctional facility. This nursing podcast seeks to inspire correction nurses with the complex problems found when applying nursing skills the profession. The purpose of the Correctional Nursing Today Podcast is to inform and educate nurse professionals employed by correctional facilities.
Nurse.org has recognized the Correctional Nursing Today Podcast among the top 50 correctional nurse blogs for 2018. A nurse author and educator — Dr. Lorry Schoenly, Ph.D., RN, and CCHP-RN — is the brainchild of this podcast dedicated to correctional nurses and its ever-changing role in medicine. Dr. Schoenly's expertise and guidance are also available in her first practical text entitled Essentials of Correctional Nursing. In 2013, the B. Jaye Anno Award of Excellence was to Dr. Schoenly; this was the first time this award had been won by a nurse.
Note: The Correctional Nursing Today Podcast ended in 2018, but still has a treasure trove of archived episodes available to listeners.
---
3. Daily Nurse – Nursecasts

The Daily Nurse — Nursecasts follow a format that has been designed by nurses for the benefit of other nurse professionals. Real-world stories that echo the reality of working in a Children's hospital are discussed in a podcast that tells the uplifting story of a group of NICU nurses who won the lottery and then decided to donate to their colleagues who were in need. Current nursing news focuses on clinical issues, Advanced Practices, the Nurse Educator, and Nursing students. Those interested in this current nursing podcast will also benefit from forums of career guidance, job opportunities, and education.
Nursecasts is one of the best podcasts for nurses created by nurses. Nursecasts are available on iTunes, Google Play, and Sound Cloud. Podcast contributors include its host, Joe Morita, Madison Poe, the digital content specialist, Frank Juan, a web coordinator, and Andrew Bennie, the digital media strategist. Keep current with one of the best nursing podcasts.
---
4. Good Nurse Bad Nurse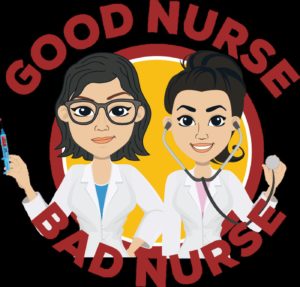 Good Nurse, Bad Nurse is a podcast dedicated to nursing professionals that offers listeners podcasts regarding current happenings and nursing-related events. The Good Nurse Bad Nurse podcast provides subscribers with a regular podcast that provides divergent stories told by two registered nurses. Its format has been adopted from the variety of podcasts employing the Good Cop Bad Cop premise. One story details an inspiring tale that touches the heart, while the other story speaks to a more mysterious, darker place within the field of nursing.
The Good Nurse Bad Nurse podcast touches upon topics that include special guests, and discussions about topical issues nursing professionals face in their professional and personal lives. Episodes include nursing frustrations, seasonal efforts against the flu, and stories from the related fields of radiology, pharmacy science, ophthalmology, mental health, workplace bullying, and hospital challenges. Listeners gain insight and a more comprehensive look into the nursing profession from nurse colleagues.
---
5. Keep Going, Student Nurse! – The Podcast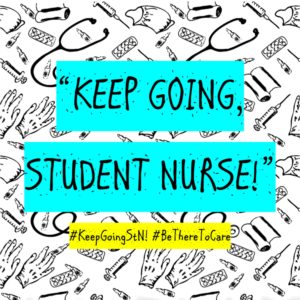 Keep Going, Student Nurse! – The Podcast is one of the podcasts for nursing students hosted by a student nurse, Gino D'Andrea. The podcast is a unique perspective for nursing students who are currently studying to earn their degrees. One of the best nursing podcasts provides an angle and platform for all that is good in the nursing profession that is too often overlooked or unseen by students engaged in their studies.
Keep Going, Student Nurse is essentially an online motivational tool for student nurses. Each weekly podcast is an in-depth interview with nursing professionals around the world who share with listeners what it is they do in the nursing profession and why they choose to work in this slice of the field of nursing. The podcast references the host's website KeepGoingStudentNurse.com, where nurses share personal quotes regarding their nursing experiences. As a midwife in London notes, "Be Proud in how far you have already come, and remain confident in how far you will go."
---
6. Mastering Nursing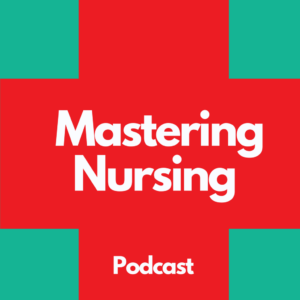 The Mastering Nursing podcast launched in 2018 as a platform that provides practical guidance through a multimedia experience to the many facets of the nursing industry. Keith Carlson hosts the flagship component of the NursingDegreeDatabase.com website dedicated to both working professionals and nursing students alike. Keith holds several nursing degrees and offers nursing wisdom gained through 20 years of nursing experience on one of the best podcasts for nurses
The Mastering Nursing podcast offers insightful stories and current issue discussions with leaders of the nursing industry. Keith Carlson is also the co-host of what is considered one of the first and one of the best podcasts for nurses. Podcast topics cover diverse nursing specialties as well as practical advice for busy working nurse professionals. Podcast fans learn from vibrant practitioners, from their perspectives. Join the thousands of nursing specialists from across the globe who share stories that uplift, inspire, and educate.
---
7. NRSNG Podcasts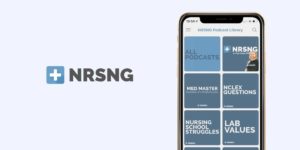 NRSNG Podcasts are wildly popular in the nursing industry, offering many of the best nursing podcasts out there. Many consider NRSNG – "Nursing" without the vowel – podcasts among the best podcast for nurses. NRSNG's mission is to deliver insightful, current content to serious nursing students and professionals. These nursing podcasts help nurses round out their education and professional interests. Start with their centerpiece podcast to watch a video for NURSNG's purview of the nursing profession.
Jon Haws hosts NRSNG's Podcasts and brings to the program his nursing skills, insight, and support for nurses on their personal nursing journey. Connect and learn from a team of certified nurses on just about any electronic device with Internet capability. Take advantage of NRSNG podcast's resources at absolutely no cost. Join NRSNG's nearly half-million followers on social media who have access to the biggest collection of online podcasts that focuses on the professional and personal lives of nurses.
---
8. Nurse Talk Media

Nurse Talk Media podcasts are generated from a progressive multimedia website, NurseTalksite.com, with a mission to heal the country through the peaceful tools of activism and advocacy. Nurse Talk Media adopted the NPR talk format, while the podcast's creator listened to two guys talk about cars. The podcasts are co-hosted by smart, edgy politically centric Registered Nurses. Their combined sixty-five years of experience provides the backdrop on socially conscious nursing issues ranging from safety, patient care, and the environment.
Nurse Talk Media's best nursing podcasts are available on iTunes, TuneIn, and on-demand through the Progressive Voices website. Nurse Talk Media's podcasts speak about real issues in the real world. These include patient care, patient safety, drug shortages, and workplace safety. The engaging content asks nurses to personally decide how to better the nursing profession through awareness and education. Nurse Talk Media springs from their ethos that healthcare is a right and not a privilege.
---
9. NurseEM Nursing in Emergency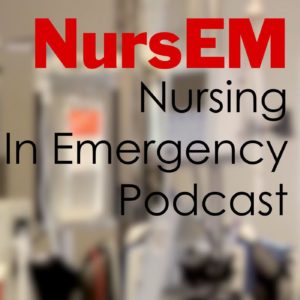 NurseEM Nursing in Emergency is a non-profit series of podcasts for nurses dedicated to the provision of current issue broadcasts for those in the nursing industry who work in emergency rooms in rural, suburban or urban settings. The hosts tackle problematic situations (and potential solutions) on the frontline in the ER. Experts from the field of nursing join the program to discuss professional challenges related to Ethics, Strep, and overdosing, to name just a few. NurseEM offers one of the best podcasts for nurses in emergency facilities.
NurseEM Nursing in Emergency, the podcast, is an effective forum for emergency room nurses in search of perspectives and theories from industry experts and leaders. Their current library includes episodes that discuss relevant topics like Ketamine, Strokes, Drug Abuse, Emotional Rejection, Headaches, Chicken Pox, and Narcan, among many others. The NurseEM Nursing podcast is available on Apple Podcasts and on Google's Play Music. They encourage listener participation by way of comments, in French and in English.
---
10. Nurses for Healthy Environments Podcast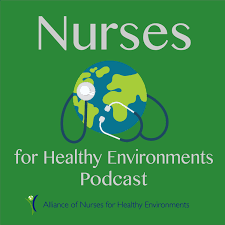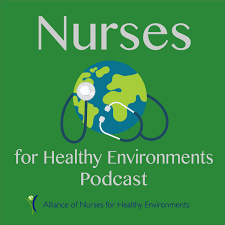 The Nurses for Healthy Environments Podcast is offered by the Alliance of Nurses for Healthy Environments (ANHE). ANHE has been created to address how nursing professionals can participate in a healthy 'green' movement. As advocates for vulnerable patients, nurses must remain profoundly aware of how the nursing profession intersects with the need to protect the environment. Nursing Podcasts are dedicated to ANHE's mission — the promotion of education that supports healthy people living in healthy environments.
The Nurses for Healthy Environments Podcast has successfully met its objectives since its inception in 2008. The idea for the podcast began with 50 leaders from the nursing profession specialties of Neonatal Care, Critical Care, Midwifery, and School Nurses, among others. Registered Nurse and environmentalist, Beth Schenk brings her experience to a variety of discussions with nursing leaders and environmental advocates from across the country, hosts their nursing podcast.
---
11. Nursing and NCLEX Mastery — Friends of Flo Podcast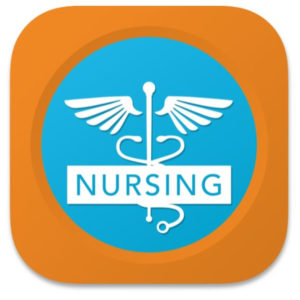 Nursing and NCLEX Mastery – The Friends of Flo Podcast offers nursing insight and expertise for nursing professionals, independent of their place in their nursing journey. Highlights from the single and podcast series include challenges related to Wound Care Techniques, Hypertension Medication, Workplace Safety, Student Tips & Tricks, and insightful guidance related to how to pass the NCLEX Examination. One of the best nursing podcasts, Friends of Flo focuses on any issue or event that is nursing related.
Nursing and NCLEX Mastery – The Friends of Flo Podcast partners with the United Way and Live United. Nursing students will find their custom-designed NCLEX workbook platform chock-full of hints, guidance, and practice questions to facilitate a nursing student's knowledge and confidence. Fans of the podcast have access to intriguing discussions and stories regarding the specialties of Pre-Op, Post-op, Fluid Therapy, EKG Techniques, and Advanced Directives, among others.
Podcast
---
12. Nursing Economic$ Podcast Series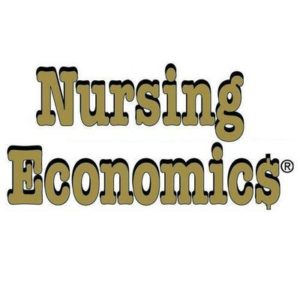 The Nursing Economic$ Podcast Series is a production of A Jannetti Publications, Inc. Journal. The nursing podcasts offer a series of episodes based upon published narratives in The Journal for Health Care Leaders — Nursing Economic$. This professional publication is the go-to journal for Nursing Leaders for insightful guidance regarding the industry's best new practices and techniques. The podcast also provides engaging interviews with the leaders of the many facets of nursing related to fiscal responsibilities, ethical challenges as well as cost reduction advice.
The Nursing Economic$ Podcast Series is hosted by a variety of broadcast specialists engaging in discussions regarding worldwide initiatives designed to promote the efficiency of health care spending from countless nursing perspectives. The Nursing Economic$ Podcast offers an extensive in-depth look at the economics of nursing using the voices of concerned nurses. Join co-hosts Erich Senich and Carol Ford as they dissect nursing economic challenges in the 21st Century.
---
13. Nursing Notes Live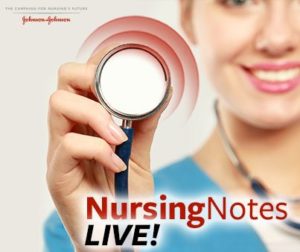 Nursing Notes Live holds a place among the best nursing podcasts made possible by Johnson & Johnson as an outreach program affiliated with the bi-monthly nursing journal — that offers a platform for nursing innovators and policymakers vying to improve the care of a patient receives in various medical settings. Recent podcast posts include lively discussion regarding the assessment of heart disease in newborns, training others in CPR using Virtual Reality, and the ongoing health care issue of diversity and inclusion.
Nursing Notes Live is yet another platform provided by Johnson & Johnson as champions of the nursing profession. The mission of Nursing Notes Live is to expand the working knowledge and application of technological advances to the next generation of nursing professionals. The Nursing Notes Live podcast is designed to support nurses in their professional and personal lives. Join more than 74,000 monthly subscribers from the country's four corners who benefit from the professional podcast's news segments, multi-person discussions, and interviews with industry specialists.
---
14. Nursing Standard Podcast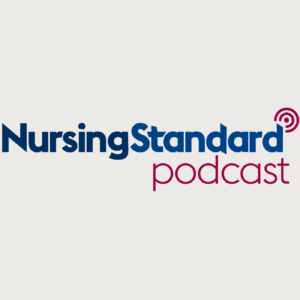 The Nursing Standard Podcast comes directly from RCNi. This UK podcast has been around for nearly 2 years. Host Matthew Mckew interviews professional nurses and politicians. Topics cover current events and how they impact nursing today. Interviewees talk about their journeys in nursing, how and why they became nurses and their visions for the future of nursing. If you're looking for nursing podcasts that offer personal perspectives, then the Nursing Standard Podcast would be a great addition to your lineup.
The Nursing Standard Podcast is perfect for those who love interviews. UK listeners will find the podcast especially informative. They'll get lots of insider information on how UK policies interact with nursing. Even non-UK residents will enjoy it, though. All listeners can benefit from relatability and practical advice. For example, in a recent episode, Anne Marie Rafferty offered advice on how to build a support network. Give this podcast a listen, and enjoy the straightforward and relatable content.
---
15. Nursing Today

Nursing Today has published a lecture series in podcast form. The podcast features a talented range of speakers who presented at the University of Washington. All of these speakers have extensive nursing experience, and all of them are very talented speakers. Their lectures held the attention of their audiences, and they'll be sure to hold your attention, too. Topics include specific disorders, nursing as a career, self-care, and more. If you want podcasts for nurses that will help you learn and keep you engaged, check out this series.
The Nursing Today podcast series is perfect for nursing students. Some students can earn contact hours by listening to the series. Students can learn all about important topics from people who work in the field. However, non-students can also get a lot from this podcast. They can gain insights into all sorts of different topics. If you're a nurse or aspiring nurse who likes insight with a touch of humor, this lecture series is for you.
---
16. Nursing Uncensored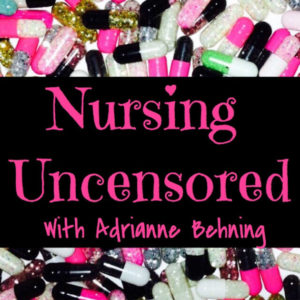 Have you ever met a nurse without a sense of humor? You need a funny bone to handle this job. The Nursing Uncensored podcast (formerly called Med Room Chronicles) can help with that. Hosted by a real nurse who interviews other nurses, one of the best nursing podcasts out there combines the serious and the humorous into one amazing podcast. Interviewees share stories and opinions about the job. Topics range from the best nursing apps to end-of-life care and everything in between. Listeners rank Nursing Uncensored among the best nursing podcasts.
Nursing Uncensored is perfect for any nurse who wants funny, relatable content. Since interviewees come from all nursing disciplines and all walks of life, listeners are sure to find things in this podcast that resonate with their own lives. Just don't listen to this podcast around the kids. It's called "Nursing Uncensored" for a good reason.
---
17. Once a Nurse, Always a Nurse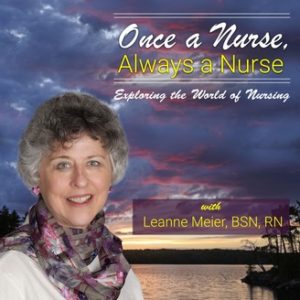 Want to explore current nursing issues? Then this podcast has the content you want. On Once a Nurse, Always a Nurse, host Kathleen Bartholomew goes over different issues in the government and medical community. She explores how these issues impact both nurses and patients. She also welcomes nurses onto her podcast. These nurses tell their own stories, explaining how these issues have impacted them in their work. This is one of the best podcasts for nurses who enjoy the depth and like to explore cause and effect.
Nursing students and current nurses will enjoy this podcast. So will retired nurses who like to keep up with policy and changes. By listening to this podcast, you'll get a deep dive into issues that other forums won't always examine. Once a Nurse, Always a Nurse provides honesty, provokes thought, and gives listeners a deep dive into the subject of nursing. Give this podcast a try when you want to engage your mind.
---
18. Q The Nurse – Swadiq 'Q' Mayanja, male nurse.
Q the Nurse is actually a Youtube channel, but it made this list thanks to its engaging content. Swardiq "Q" Mayanja is a nurse and progressive news host. He accomplishes two goals with his channel. First, he brings fascinating interviews from "everyday heroes" in the nursing world. He breaks down what sets these people apart in their field. Second, he explores politics and culture, explaining how they intersect with the nursing world. For fascinating news and thought-provoking episodes, this Youtube channel makes one of the best podcasts for nurses.
Being a Youtube channel, Q the Nurse is perfect for those who prefer visual content but is entirely listenable in audio format. If you want to sit down and enjoy a long interview, the Everyday Hero interviews are perfect. Each one lasts for about an hour, though they're so engaging that they feel much shorter. If you just need a quick fix, then Q's shorter updates have what you want. Topics cover news, salaries, and other topics. These videos only last from 5 to 6 minutes, so you can watch several in a row if you'd like.
---
19. Real Talk School of Nursing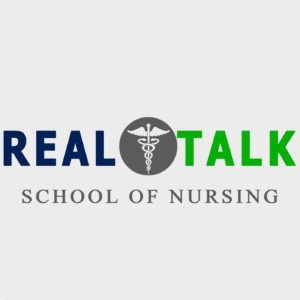 Nursing school can be frustrating. It's not just the academics and the clinical. It's all of the day-to-day experiences that add up. You love nursing school, but sometimes you just need to gripe about it. The Real Talk School of Nursing podcast agrees with you. This podcast covers everything they don't teach you in nursing school. They cover everyday frustrations and answer listener questions. Real Talk is one of the best podcasts for nursing students, especially when you want a host who tells it like it is.
Of course, this podcast is geared toward nursing students. It's perfect for those who want someone to commiserate with them every once in a while. It's not all griping and complaining, though. Real Talk delivers every episode with a dose of humor. Whether you're a current nurse, student, or teacher, you'll find something that resonates with you in every episode. Start from the beginning, or jump in with the most recent episode. Either way, you'll enjoy this podcast.
---
20. Resus Nurse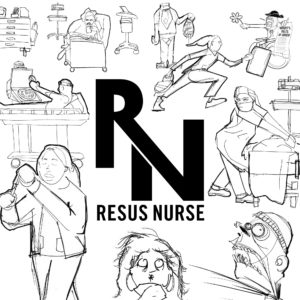 Want to learn more about emergency medicine? Then Resus Nurse is the podcast for you. This podcast delves into emergency nursing practices. Listeners get an in-depth look into emergency room needs. They also get practical, step-by-step guides to certain medical practices. Both current nurses and nursing students can learn a lot from this podcast. If you want to enhance your practice, give it a listen. Not only is Resus Nurse one of the top podcasts for nurses, but it's also one of the best podcasts for nursing students.
Resus Nurse definitely isn't a "sit back and zone out" kind of podcast. To get the most out of it, you'll have to pay attention. Still, lots of nurses and nursing students enjoy it. Emergency room nurses use it to enhance and refresh their practices. It's a great way to keep your skills sharp in between workdays. The emergency room doesn't distribute practice evenly. With Resus Nurse, you can stay up to date on practices that you haven't used in a while.
---
21. Stories of Self-Healing with Nurse Kristin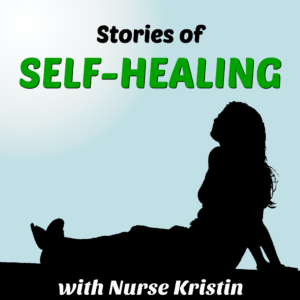 Host Kristin is a Registered Nurse and a firm believer in nutrition. She uses a plant-based diet to overcome health challenges in her own life, and she interviews other people who do the same. In this podcast, you'll hear stories about people who have changed their lives with plant-based eating. You'll also get lots of advice if you want to start your own vegan diet. Unique among nursing podcasts, Stories of Self Healing With Nurse Kristin will give you a fresh perspective.
Obviously, this podcast is perfect for nurses who want to try going vegan. Whether you're a firm believer in veganism or you just want to experiment with it, this podcast will give you all sorts of great ideas. Nurses who want to incorporate more nutrition-based healing into their practices will also get some insights. Listen to this podcast for yourself and see what you think.
---
22. Straight A Nursing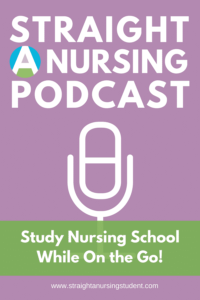 Made specifically for nursing students, Straight A Nursing will help you get through your studies. Do you prefer audio content over wordy study guides? Do you need a supplement for your classes? Maybe you'd just like to hear concepts explained in more than one way. If any of those things describe you, then this podcast is perfect. Straight A Nursing discusses important practices and procedures. Even better, it makes this content engaging and understandable. Straight A Nursing is absolutely one of the best podcasts for nursing students who want an extra boost.
Of course, nursing students aren't the only ones who can enjoy this podcast. If you want a refresher course without going back to school, this podcast has what you need. In any case, Straight A Nursing is highly informative and deeply interesting at the same time. Whether you have a test coming up or just want to learn some new material, give this podcast a listen.
---
23. The Nurse Keith Show
The Nurse Keith Show is fun, inspiring, and thought-provoking all at the same time. Nurse Keith is one of the most hardworking and energetic nurses out there. He's a Board Certified Nurse Coach (NC-BC) and serves as a career coach for nurses and healthcare professionals. Keith was co-founder of RNFM Radio, one of the first well-known nursing podcasts on the air; the show ran from 2012 to 2017 with Keith at the helm, along with various highly talented cohosts.
Keith has more than two decades of nursing experience, with a career focused on home health, public health, case management, and ambulatory care. He also has certifications in Swedish Massage and Kripalu Yoga. Basically, if it's related to nurses' careers and the nursing profession, Nurse Keith knows about it. If you're looking for one of the most qualified hosts of a nursing podcast, then Nurse Keith definitely delivers.
Nurse Keith doesn't just bring his own knowledge to the show — he also interviews nurses, nurse entrepreneurs, and guests outside of the nursing field. Keith addresses many different career-related topics, and he readily responds to questions submitted by listeners. This podcast provides a well-rounded listening experience with plenty of good career advice. Everyone from beginning nursing students to seasoned medical pros can learn something new from The Nurse Keith Show.
---
24. The Nurse Practitioner Money Show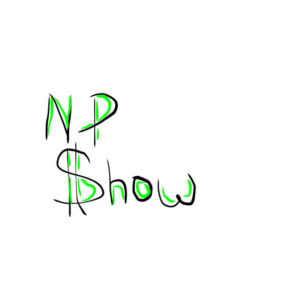 The Nurse Practitioner Money Show was created to help nurses with their business endeavors. This show covers everything from money management to social media tips, moonlighting to research. This podcast provides excellent supplementary knowledge. These topics often cover things that you won't learn in nursing school. If you want tips on how to leverage your money well, then this is one of the best podcasts for nurses that you could add to your list.
The Nurse Practitioner Money show is chock full of the best advice. If you're a nursing student or a current nurse, you can get something from this podcast. If you have serious money issues or just want some financial tips, you can get something from this podcast. Basically, if you have any interest in how money and nursing intersect, this is the podcast for you. The Nurse Practitioner Money Show has some great interviews, too. Give the podcast a try today.
---
25. The Working Nurse Podcast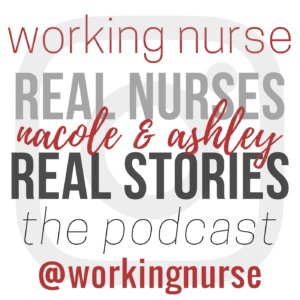 Hosted by a graduate nurse and a veteran nurse, The Working Nurse Podcast provides lots of great insights. The hosts discuss their own experiences and provide advice for other nurses. They also host interviews with other nurses. The podcast has a light, conversational tone. They discuss some serious issues, but they also use a lot of humor and lightheartedness. The podcast makes listeners feel as if they were chatting with the hosts over coffee. Among all the different nursing podcasts, this one has one of the most casual tones.
Any nurse can get something from The Working Nurse Podcast. Nursing students and current nurses alike can learn something from helpful advice. The best part is that none of the advice feels forced. The conversation flows naturally, and so does the helpful nature of this podcast. If you like personal stories, give this podcast a try. Likewise, if you're the sort of person who needs advice but doesn't like being told what to do, this podcast is for you.
---
How Can Nurses Benefit from Podcasts?
There are a wealth of excellent podcasts for nurses out there, from just about every podcast platform there is, from iTunes to Soundcloud to Google Play. The best nursing podcasts touch on every subject of interest to nurses, at some point: passing the NCLEX, getting a higher degree, looking for jobs, working difficult shifts, dealing with tragedy, and even keeping up with finances.
Some podcasts for nurses are just there for a good time, a funny story, and a feeling of belonging. The best nursing podcasts are most often made for nurses, by nurses, and the community they create is one more step in helping nurses keep up with the toughest, greatest job.
---
Related: