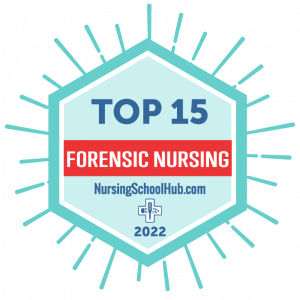 The top forensic nursing programs train students to be advanced practice nurses in this popular nursing specialization. So, if you are interested in a career as a Forensic Nurse, you have come to the right place. Forensic Nursing is one of the newer specialties in the nursing profession. Furthermore, this complex field of study is part nursing and part criminal justice. Forensic Nurses are advanced practice nurses with highly specialized training. They investigate physical evidence of a crime for sexual assault or abuse signs. They also investigate mysterious or unexplained patient death and other situations requiring an understanding of human health, law, and criminology.
Obviously, forensic nursing isn't for everyone. But, if this job is the right fit for you, it may be the last job you want! Forensic nurses are in high demand. But, unfortunately, the need far outpaces the number of nurses qualified to work in the specialty. To meet the demand, nursing schools all over the US are finding more convenient and accessible ways to get nurses' credentials and prepare them for forensic nursing jobs. These education initiatives include online degree programs and also accelerated certificate programs.
---
METHODOLOGY: RANKING THE BEST FORENSIC NURSE PROGRAM OPTIONS
Featured Programs
To rank the Top 15 Forensic Nursing Programs, Nursing School Hub found colleges and universities offering a path to becoming a forensic nursing specialist. Then we ranked the programs according to Reputation, Cost, and Return on Investment.
---
1. Binghamton University – SUNY

Binghamton University (SUNY) supports its students with one of the Best Forensic Nursing Programs called a Forensic Health certificate. This program is available to anyone with an undergraduate degree and an interest in forensics. This certificate is ideal for someone interested in applying forensics in the career of healthcare, law, or forensic sciences. In addition to the certificate, Binghamton also offers an undergraduate minor in Forensic Health. The minor is available to Nursing students in the BSN program and is completed with sixty credits.
Binghamton University (SUNY) has the Decker School of Nursing within Decker College of Nursing and Health Sciences. They are focused on providing outstanding preparation in scholarship, education, and practice. It is one of the top ten nursing schools in New York State.
Degree: Advanced Certificate in Forensic Health or Minor in Forensic Health
---
2. University of California Riverside

The University of California Riverside offers a forensic nursing certificate through its Extension Professional Studies program. Considered one of the best Forensic Nursing Programs for nurses with at least an RN, the UCR forensic nursing professional certificate teaches students to collect forensic evidence. In addition, graduates can communicate with a forensic team and provide intervention for those with forensic issues. Students can complete the sixteen-credit certificate program entirely online. The format allows nurses to take on forensic nursing jobs without earning a complete MSN. Most students take nine to fifteen months to complete the certificate. Thus, it is one of the fastest ways to jump into a forensic nursing career.
UC Riverside first opened in 1954 as a citrus agricultural station. Today, the school is one of the most acclaimed public research universities in the West. In addition, UCR's commitment to adult education has been crucial. From intensive short courses to various weekend programs, UCR has a simple and convenient approach to receiving a degree. As a result, UCR has become widely known in nursing, offering the first online SANE certification program.
Degree: Forensic Nursing Advanced Graduate Certificate
---
3. Duquesne University

Duquesne University offers one of the best Forensic Nursing Programs online with their MSN Forensic Nursing degree. This 36 credit master's degree prepares students to identify new methods and approaches in the field of forensics. Additionally, it provides students the ability to advocate for patients that are victims of sexual assault. In addition, they learn to preserve the chain of evidence. With an MSN in forensic nursing from Duquesne, the career paths are endless. Working in hospitals and clinics and opportunities at law firms, police departments, and coroner's offices are all possible places of employment. In addition, tuition discounts are available to RN students working while going to school.
Duquesne University is one of the top schools to offer an in-depth forensic nursing program. In addition, they offer a post master's certificate in forensic nursing. This online program allows you to continue working in your field while advancing your career in forensics. Furthermore, the school is one of the nation's top Catholic universities. It is the oldest Catholic college in Pennsylvania and the only Congregation of the Holy Spirit university in the world. Duquesne provides a low student-to-faculty ratio and offers over 80 bachelor's and 90 graduate degrees. Most degree programs are available online, making them convenient and flexible for working students. Duquesne University is also proud of its nursing department. The school has been serving nursing students for over eighty years and offering many new programs, including the MSN in Forensic Nursing.
Degree: MSN in Forensic Nursing
---
4. University of Alabama at Birmingham

Another one of the best Forensic Nursing programs is at The University of Alabama at Birmingham. The degree is part of their Master's of Nursing with an Advanced Forensic Nurse subspecialty. This concentration focuses on evaluating, diagnosing, and managing individual reactions to trauma as it intersects with the law. The University of Alabama at Birmingham's Advanced Forensic Nurse program (AFN) is a six-credit subspecialty student can add to an MSN degree. The Forensic courses are offered both in the fall and spring semesters. In addition, students have labs and simulations of real-world experiences.
The University of Alabama at Birmingham offers this program through a distance learning method with synchronous classes combined with intensives on-campus. Originally a branch campus of the University of Alabama, the growth of Birmingham has helped turn UAB into an R1 research university. The UAB Health System, Alabama's leading academic medical complex and one of the finest health systems in the Deep South, ensures that UAB nursing students access the highest level of resources, including one of the nation's best forensic nursing programs. In addition, tuition cost is low for in-state residents.
Degree: MSN in Advanced Forensic Nursing
---
5. Oakland University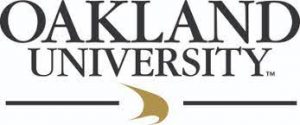 Oakland University offers one of the best Forensic Nursing Programs and is the only one in Michigan. The Oakland Forensic Nursing Program has two options. One is an MSN in Forensic Nursing. A Graduate Certificate in Forensic Nursing is the other option. The program prepares students for professional practice as forensic nurses with a deep understanding of the foundational principles of nursing and forensics. Oakland University's MSN in Forensic Nursing degree is a thirty-nine-credit program. It provides the skills necessary to deal with trauma issues to sexual assault cases, to criminal investigations of sudden deaths. In addition, students in the Forensic Nurse program will learn how to act as a collaborator within law enforcement and criminal justice. Oakland University provides a solid work-study balance, giving students a chance to study full-time or part-time while getting a degree.
Oakland University is in Rochester, Michigan. OU is mainly known for its medical and healthcare programs, including one of the best nursing schools in the Midwest. The forensic nurse program is one example of OU's outreach and opportunity.
Degree: MSN in Forensic Nursing
---
6. Penn State World Campus

Penn State World Campus offers one of the best Forensic Nursing Programs that bridges the gap between medicine and law with a Nursing Forensics certificate. This concentration is part of the undergraduate nursing program. Students in this program learn to provide exceptional services to victims of traumatic events. In addition, they know how to recognize domestic violence, assault, and stalking. The twelve-credit course of study prepares students for evidence collecting, interdisciplinary discussions on domestic violence, and how to perform in courtroom presentations. Designed to be added to the RN to BSN program, forensic nursing can also be a "stand-alone" certificate for nurses who already have their BSN. With four required courses in subjects like violence, evidence collection, and the nurse's role, it's one of the nation's best forensic nursing certificate programs from an online education leader.
Penn State World Campus offers this outreach program online as part of the Penn State Ross and Carol Nese College of Nursing. The online program allows students to continue their education while also working. Penn State World Campus launched in 1998 and now offers over 150 undergraduate and graduate programs to students. Penn State provides high-quality degree programs for students that encourage inquiry.
Degree: Nursing Forensics certificate
---
7. Monmouth University

Monmouth University offers both an MSN in Forensic Nursing and a Graduate Certificate in Forensic Nursing. Students learn to balance the law to nursing science applications to public and legal proceedings. The education includes protecting, promoting, and optimizing health to individuals while consulting with health care providers, attorneys, and law-related agencies. Monmouth University's Forensic Nursing certificate programs prepare students to collaborate with the law system to apply forensic nursing science to legal proceedings that protect victims of violence. The 24-credit Forensic Nursing certificate engages students in SANE informatics, child and elder abuse, and death investigation procedures. With the addition of a forensic nursing certificate, MSN graduates can become forensic nurse practitioners and forensic experts. Monmouth University offers one of the best Forensic Nursing Programs in an online and hybrid format. This course work prepares students for a career in domestic violence, elder abuse, child abuse, and death investigation.
Monmouth University is centrally located within the massive commuting exurbs of New York City and Philadelphia, attracting working nurses. From its founding in 1933 as a junior college, Monmouth has been a dominantly commuter college, dedicated to the needs of working adults, and that is especially true of its graduate programs. Monmouth's Forensic Nursing Graduate Certificate is one of the best forensic nursing certificate programs out there and a real benefit to any working nurse's career.
Degree: MSN in Forensic Nursing or Graduate Certificate in Forensic Nursing
---
8. Texas A&M University

The Texas A&M University MSN program is one of the best Forensic Nursing Programs. The degree prepares students to care for victims of traumatic events. Students learn to observe, recognize, collect, and document forensic evidence related to a traumatic event. Texas A&M University's MSN Forensic Nursing track is one of the most popular programs chosen by students entering the nursing field. Located in the College Station Health Science Center (TAMU-BCS), the FNT program prepares graduates to handle traumatic events while caring for their patients' safety. The MSN Forensic Nurse track also helps each student observe, collect, and document forensic evidence properly. For the forensic nurse program, TAMU-BCS offers online and on-campus courses. However, a mandatory orientation class is held on campus. The 36-credit MSN in Forensic Nursing takes six semesters to complete.
Texas A&M University offers this program primarily online to maximize the balance between counting education and career. Texas A&M University is home to more than 64,000 students. In addition, the forensic nursing program is on four of the eleven TAMU campuses.
Degree: MSN in Forensic Nursing
---
9. Fairleigh Dickinson University

Fairleigh Dickinson University offers one of the best Forensic Nursing Programs. This program is a Nurse Practitioner degree with a focus on forensics. This program allows students to focus on the victims of crimes and the psychology of criminal behavior. Comprised of 42 credit hours, the program prepares each student with advanced nursing practices. Graduates provide exceptional knowledge of forensic science and the criminal justice system specific to the needs of senior patients. That may include investigating abuse in nursing homes, long-term care facilities, and families or investigating unexplained deaths of elderly patients. The forensic graduate program requires that the applicant is a licensed New Jersey RN, has one year of clinical nursing experience, and has passed the health assessment exam.
Fairleigh Dickinson University offers the forensics focus entirely online to allow students to learn at a distance while continuing to work. Fairleigh Dickinson University opened in 1942 as a private junior college. It is the largest private university in New Jersey and is dedicated to the needs of New Jersey students. The university provides many job opportunities for working students. It has a diverse population, with minority students making up around a quarter of the student population. FDU's nursing program has become a leader in the Northeast, including its excellent Forensic Nurse Practitioner degree.
Degree: MSN in Adult-Gerontology Primary Care Nurse Practitioner, Forensic focus
---
10. Xavier University

Xavier University offers one of the best Forensic Nursing Programs with its MSN with a Forensic track program. The Xavier MSN trains students in the area of forensic nursing. This area of study balances nursing and science in criminal and civil investigations. Students learn how to collect evidence and handle situations where patients have been through a traumatic event. The program is a 10-credit specialization included along with the MSN core curriculum. Classes cover both criminal and civil investigations along with legal directives. The forensic nursing program also prepares graduates with possible employment options, such as legal, forensic psychiatric, and coroner nurse positions. However, one of the most chosen nursing is the sexual assault nurse examiner position. As a result, many graduate students choose the Forensic nursing track in addition to the dual MSN/MSCJ degree program.
Xavier University is known for rigorous academics focusing on Jesuit values and personal attention to students. In addition, they offer an online master's program to allow students to balance their current careers with continuing education. Xavier University is a Catholic college in Cincinnati, Ohio. The school is known for the highest graduation rate in the Midwest and has been honored as an up-and-coming university nationally. The school has a diverse religious campus for student living, with many community programs and clubs for social involvement. Xavier University ranks as a top university in the Midwest.
Degree: MSN with a Forensic Track
---
11. Aspen University

Aspen University offers one of the best Forensic Nursing Programs with its MSN with a Forensic Nursing specialization. The program prepares students to apply forensic nursing to legal situations while providing exceptional care to the victims of trauma or violence. Students also learn how to use evidence as clues to what occurred. Aspen University's online MSN in Forensic Nursing program prepares nurses for nurse management, education, forensics, and public health roles. In addition, the 36 credit program covers informatics and clinical practices. Courses include advanced pathophysiology, pharmacology, and correctional forensic nursing. In addition, they must be licensed RNs with at least one year of work experience in nursing. Aspen University offers the forensic nursing program as an online program.
Aspen University offers both online and on-campus degree programs and certificates. The school utilizes technology to provide the best online program possible. The focus is on students' needs while providing a rigorous schedule. Aspen opened in 1987 on the former International Academy. Today, the school operates as a private, for-profit accredited university. Aspen provides four schools of interest: the School of Nursing, School of Business, School of Education, and School of Professional Studies. Aspen is well known for its appeal to working adults. Its CCNE-accredited School of Nursing provides accessible online nursing professionals, such as the forensic nurse program.
Degree: MSN in Forensic Nursing specialization
---
12. Cleveland State University

Cleveland State University offers one of the best Forensic Nursing Programs with an MSN with a Forensic Nursing Track. The master's degree program teaches students the fundamentals of forensic nursing and law. Students gain knowledge of healthcare legal issues while learning how to advocate for justice. The Cleveland State University MSN Forensic Track is a forensic nurse program that prepares nurses in core subjects. Students learn about law enforcement, mental health, health care, and the judicial system. Specializing in population health, the program shows students how to collect evidence properly, analyze results, and research methods of importance. In addition, the MSN forensic nursing track educates students on forensic pathology, criminal justice, and communication on public policy. The program consists of approximately twelve credits, and students can complete the program in eighteen months.
Cleveland State University offers many options for those interested in forensic nursing. In addition, they have advanced certifications in forensic nursing to allow students to become more knowledgeable about a specific career path. Cleveland State University is a top public research institution, providing over 175-degree programs. Even with more than 17,000 students, CSU is committed to keeping the student/faculty ratio low enough for students to find mentorship, especially in graduate courses. CSU also offers several graduate programs and concentrations on a master's level. The MSN forensic nurse program has opened the door for working nurses to move into a highly-demand and specialized career.
Degree: MSN in Forensic Nursing Track
---
13. Mount Mercy University

Mount Mercy University offers one of the best Forensic Nursing Programs with a Master's of Science in Nursing (MSN) with a Forensic Nursing Emphasis. The program develops, promotes, and implements protocols around complex health issues when responding to trauma, abuse, and violence victims. Students in the Mount Mercy Forensic Nursing program complete thirty-six credits over eighteen months to graduate. Applicants must hold a nursing license before entering the program. Mount Mercy University provides a flexible learning environment with online on-demand courses. The online delivery format allows you to take classes to fit your busy work and life schedule. In addition, the school offers block classes in which students take one course at a time.
Mount Mercy University opened in 1928 and is just a few hours from Chicago. The university offers more than forty-five-degree, most of which are geared toward working professionals. The university also has a variety of five-week accelerated courses for adult students interested in a fast-track education.
Degree: MSN with a Forensic Nursing Emphasis
---
14. Fitchburg State University

Fitchburg State University offers two online forensic nursing programs for working nurses. In addition, Fitchburg State University offers one of the best Forensic Nursing certificate programs for students who already have an MSN. The Graduate Certificate is a twenty-one credit advanced nursing practice program. This program has start dates in the fall and spring of each year, and most students take two years to complete the certificate. The online MSN Forensic program is a complete master's program built around understanding prevention, scientific investigation, and treatment of victims of traumatic events.
Fitchburg State University began as a teacher's college in 1894. Still, its mission as a regional public university has led FSU to expand its offerings to encompass today's most in-demand fields. As a result, the school is one of the top online educators in New England. It is also committed to keeping tuition at a reasonable price. As a result, Fitchburg State University is one of the most affordable institutions in New England. This school is a top choice for forensic nurse practitioner students and nurses looking for the highest quality forensic nursing certificate programs.
Degree: Forensic Nursing Graduate Certificate or MSN
---
15. DeSales University

DeSales University offers one of the best Forensic Nursing Programs with an MSN in Forensic Nursing. This program prepares students for positions in investigative forensics. Graduates find employment in clinics, hospitals, and other health care facilities. Students are also qualified to apply for Advanced Forensic Nursing certification from the ANCC and SANE certifications. Psychophysiology, criminology, and health policy are just a few classes students take. DeSales University offers its Forensic Nursing program online, in class, or as a hybrid learning setting. In addition, students can attend the program on a part-time or full-time basis. DeSales has nationally ranked facilities that provide students with the best clinical learning resources.
Centrally located within the Tri-State region, DeSales University opened in 1964 and started offering a nursing program in 1984. DeSales has one of the most respected and trusted nursing schools in Pennsylvania and is also home to one of the top forensic nurse programs in the country.
Degree: MSN in Forensic Nursing
---
How Do I Become a Forensic Nurse?
Forensic Nurses are advanced practice nurses that investigate deaths, sexual assault, and crime scenes. Because there is a need for forensic nurses can find work in this specialty area. You must have a current degree that is either an Associate degree in Nursing or a Bachelor's degree in Nursing. In addition, you must be licensed, and your license should be currently valid.
Most employers of forensic nurses want them to have clinic experience, so it is to your benefit to work in the field for some time to gain experience. After that, enter a forensic nursing program. This could be an advanced degree, like a Master's in Nursing with a concentration in forensic nursing. It could also be a certification program. There are some board certifications you should consider upon graduation. These are the sexual assault nurse examiners (SANEs) certifications. One is the SANE-A for working with adults and adolescents. The other is the SANE-P for working with pediatric patients.
---
What Are The Main Forensic Nurse Program Requirements?
Are you wondering how to become a forensic nurse? To become a forensic nurse, first, you must go through education and practical training. Next, you need to complete the license exam of a registered nurse (that's the NCLEX-RN examination).
A master's degree in forensic nursing is highly recommended for students who want forensic nursing certificate programs. Course requirements include crime scene investigation, forensic methodologies, and evidence collection. Several forensic nurse program offerings are available online, usually as part of an RN to MSN online degree program. These programs make it convenient and affordable through webinars and online classroom informatics.
---
How Long Will It Take To Get A Forensic Nursing Degree Or Certificate?
Students who want to apply to a forensic nursing program must have completed a bachelor's degree, be a registered nurse, and have one year of forensic training. Overall, the degree takes less than two years to complete, giving the graduate a master's degree in Forensic Nursing. Total credits for the degree will depend on the school; anywhere from 38 to 45 is pretty standard for a specialized forensic nurse practitioner or similar MSN.
---
Where Do Forensic Nurses Practice?
There are many career options for forensic nurses. Graduates find most Forensic Nurses in the United States working in hospitals, medical examiner's offices, coroner's offices, anti-violence community programs, correctional facilities, and psychiatric hospitals. However, there are times when a Forensic Nurse is needed during a community crisis or a mass disaster. Others will find employment as forensic clinical nurse specialists, working at hospitals and treatment centers. Still, others may work in law enforcement at local, state, and federal levels, even for agencies like the FBI.
Forensic nurses might even work as nursing experts in law offices or special legal consultants. The forensic nurse job description is broad. Jobs for a forensic nurse practitioner, forensic nurse investigator, forensic psychiatric nurse, and others may place you in all kinds of settings, regions, and positions.
---
Are There Different Types of Forensic Nurses?
Forensic Nurses work in varying fields. These can include working as a Sexual Assault Nurse Examiner in sexual violence, domestic violence, child abuse, child neglect, or elder abuse. They can also work in death investigations or correctional facilities. Forensic clinical nurses may work as researchers, teachers, or consultants. They may work as Forensic Psychiatric Nurse specializing in managing offenders with psychological, social, and behavioral disorders.
Sometimes they are a legal nurse consultant. This person works with civil cases where medicine and law intersect. Work areas may include workers' compensation, medical malpractice, or personal injury. In all cases, a Forensic Nurse evaluates, analyzes, and understands the situation and makes decisions relevant to the individual or investigation.
---
How Much Can I Make as a Forensic Nurse?
According to the Bureau of Labor Statistics, the forensic nurse's salary is similar to that of a registered nurse. The median is about $70,000 annually. However, forensic nurse salary may be complicated by the broader range of occupational settings that forensic nurse jobs might take. For example, a forensic nurse's job may be in law enforcement, at a government agency, or in another area where nurses are not employed. This means that a forensic nurse's salary might differ from a conventional hospital or clinic nurse.
The average salary for a Forensic Nurse is approximately $30.61 an hour or $73,985 per year. The average salary for a Forensic Nurse working in a hospital is about $36.22 an hour or $75,330 per year. A Forensic Nurse working in a hospital earns a slightly lower salary than the typical nurse working in a hospital. It is more common for a Forensic Nurse to work in the private sector. The average pay depends on the area in which you live and the amount of experience you have. In general, a Forensic Nurse makes a lower salary than other nurses working in the same setting.
---
Related: