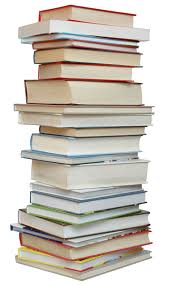 The best nursing books every nurse should read include inspirational books for nurses, nursing books for beginners, experienced nurses, and also popular books. In the field of nursing, as in most professions, it is incredibly important to stay current on industry information. From critical care to professional development, it is important to read frequently. However, there is so much information available that narrowing down which books are best to read or use for reference can be a rather daunting task.
What's One Book Every Nurse Should Read?
We couldn't pick just one, so we've listed fifty for you! Start with one of these top 50 books that every nurse should read. And, we're sure you'll find more than one you want to check out. The list is given in no particular order, as each book provides its own unique benefit. It was compiled mainly by speaking with nurses and consulting reviews of nurses who have actually read and utilized the books in their careers.
---
1. Nursing Care Plans: Diagnoses, Interventions, and Outcomes, 7th edition
by Meg Gulanick and Judith L. Meyers
This book provides nurses with over 200 care plans that are designed to treat the most common ailments nurses encounter. It is technical enough for nurses to be able to provide adequate care but is also easy to follow and has a very reader-friendly format, which is unique to most care plan books. It even comes with an online companion. The seventh edition comes with 11 new conditions for which care plans are included, such as Fibromyalgia Solid Organ Transplant, and Cystic Fibrosis.
---
2. Cooked: An Inner City Nursing Memoir
by Carol Karels
This non-fiction memoir tells the story of a young nurse who worked at a west-side Chicago hospital during a time when drug use was rampant. She tells about her experience with stress and triumph and offers a very interesting look into nursing to which all nurses can relate.
---
3. 2009 Lippincott's Nursing Drug Guide
by Amy M. Karch
An excellent resource for the various drugs commonly used by nurses, this book offers a wealth of information to nurses that is still relevant.
---
4. Ross and Wilson Anatomy and Physiology in Health and Illness
by Anne Waugh
This is an interesting and thorough book explaining the anatomy and physiology of the human body, in a traditional sense, and which explains what the body is going through and doing when various illnesses occur. This can provide nurses with a clear understanding of what "breaks", so to speak, so that fixing it is more simply and easily addressed.
---
5. The Everything New Nurse Book
by Kathy Quan
This is an excellent resource for new nurses, explaining the typical situations that new nurses encounter and how to handle them.
---
6. Complications: A Surgeon's Notes on an Imperfect Science
by Atul Gawande
The author recounts actual experiences he has had as a surgeon and comments on the abilities and limitations of the field, offering a very balanced view of the profession.
---
7. The Comfort Garden, Tales from the Trauma Unit
by Laurie Barkin
Outlining the need for psychiatric support for caregivers routinely exposed to traumatic events, this beautifully touching and informative book uses real-life events from a nurse who worked as a psychiatric nurse for five years in a surgical and trauma ward.
---
8. Saving Lives: Why the Media's Portrayal of Nurses Puts Us All At Risk
by Sandy Summers
This is a current and very much needed account of how the unrealistic portrayal of nurses on TV shows, movies, and in the media, in general, can significantly impact how patients see nurses. She outlines how nurses are usually portrayed as pill-givers and supply-gatherers instead of actual medical professionals with a wealth of knowledge, and how this image of nurses, however unintentionally, can inhibit the trust patients have in their nurses. The book also outlines suggestions for improving this image.
---
9. Nursing Diagnosis Handbook: A Guide to Planning Care
by Betty J. Ackley and Gail B. Ladwig
Another great care planning book, this handbook is a resource every nurse should own and keep on hand for planning the treatments they will be carrying out for their patients. It covers a wide range of illnesses and situations in which careful planning is extremely crucial and walks the nurse through how to develop and carry out these plans. Instead of simply offering pre-written care plans, it helps nurses through the process of how to write their own care plans so that they are equipped to do so to suit nearly any situation.
---
10. Intensive Care: The Story of a Nurse
by Echo Heron
This book was originally published in the 1980s but still holds amazing relevance for nurses today. Through her description of both her experiences as a nurse and her reflections on the work she did, she still helps nurses today, particularly those working in emergency rooms and other critical care environments.
---
11. Cardiac Surgery Essentials for Critical Care Nursing
by Sonya R. Hardin
This book is absolutely essential for nurses who are working in cardiac critical care. It is a guide to patients' first days and weeks after cardiac surgery and is critical for nurses who are caring for those who have just undergone such an operation.
---
12. Think Twice! More Lessons from the ER
by Brady Pregerson
Although it is certainly a humorous account at times, these stories, told in a conversational manner, do offer nurses an insight into the ER and critical care and are easy to read.
---
13. When Nurses Hurt Nurses: Recognizing and Overcoming the Cycle of Bullying
by Cheryl Dellasega
This book offers a much-needed discussion of the conflicts that can sometimes arise between nurses when working in close quarters for long hours begins to take its toll. Nurse bullying can be a problem, but knowing how to spot it before it gets out of hand and knowing how to handle confrontational situations provides nurses with the necessary steps to diffuse such situations.
---
14. The Nurse's Communication Advantage
by Kathleen Pagana
Nurses work long hours with a large variety of people. From different personalities of patients to doctors and other professionals, nurses must communicate with a wide array of people and in varied situations. This is a succinct and helpful guide designed to help nurses effectively communicate in these situations and with these people so their jobs are a bit easier and everyone is accurately informed, ensuring the efficiency of everyone's job.
---
15. Rnotes: Nurse's Clinical Pocket Guide
by Ehren Myers
This great guide is, as the name implies, small enough to fit in your pocket and contains valuable information pertaining to the most basic and common pieces of information you'll need during your days, such as coagulation formulas and conversions. It is truly a must-have for all nurses.
---
16. Health Assessment & Physical Examination
by Mary Ellen Zator Estes
This comprehensive guide illustrated with color photos offers nursing students a practical description of basic health assessments that nurses must perform. It includes such information as clinical examination techniques, patient instruction guidelines, and developmental assessment and focuses on the patient as an entire human being, both physical and psychosocial, for the best approach.
---
17. Taber's Cyclopedic Medical Dictionary
edited by Donald Venes, Clayton L. Thomas, and Clarence Wilbur Taber
This comprehensive dictionary is a wonderful resource for any nurse and is also helpful for the nursing student, as well. It also includes full-color illustrations, tables, charts, and other references that are helpful to the nurse and nursing student, and it also comes in a thumb-indexed version, making it extremely easy to find the information you're looking for.
---
18. How Doctors Think
by Jerome Groopman
While not directly related to nurses, this book gives an in-depth look into life from a doctor's perspective. Since nurses work closely with doctors, it is valuable information and can help nurses better understand the doctors they work with and better equip them to be of assistance.
---
19. Your 1st Year as a Nurse
by Donna Cardillo
Nursing is an extremely rewarding profession, but it can be grueling, as well. This book is a great guide by a nurse for nurses on how to survive their first year. This book has become like a best friend to many first-year nurses, guiding them not only on the how-to's associated with the first year but also providing encouragement for the rough days.
---
20. Bedlam Among the Bedpans: Humor in Nursing
by Amy Y. Young
If you're ever having a rough day as a nurse, this book will make you laugh and help you appreciate the humor in the human condition.
---
21. Who Moved My Cheese?
by Spencer Johnson
Written by a doctor, and carrying a fair amount of humor, this book is very informative and discusses the four basic personality types when it comes to how people deal with change. Nurses have to deal with change on a daily basis, and this book can be an excellent tool to equip you not only to deal with change but to discover what personality type you are and how you can coexist with other personality types, as well.
---
22. The Last Lecture
by Randy Pausch
If you've ever felt the weight of obstacles on the way to achieving your goal, this book will inspire you to jump right over them in a heartbeat. Written by a man who was diagnosed with pancreatic cancer, the book is filled with excerpts from the last lecture he gave at the college for which he taught. The lecture was all about achieving your dreams, and the author certainly lived out that determination in the last years of his life.
---
23. Journal of Nursing Administration
by Lisa Burkhart
This authoritative journal is the leading resource for academic writing in the field of nursing, providing up-to-date information and new research.
---
24. Medical-Surgical Nursing: Critical Thinking in Client Care, Single Volume
by Priscilla (LeMone) Koeplin
Utilizing many case studies and informative information this book clearly outlines the importance of decision-making in the field of nursing and how to apply critical thinking skills to arrive at the best possible solutions and conclusions.
---
25. Contemporary Nursing: Issues, Trends, and Management
by Barbara Cherry
In the ever-changing world of nursing, this book provides a relevant and current look at the issues and trends facing nurses today and suggests ways to address them.
---
26. Nursing Ethics in Everyday Practice
by Connie M. Ulrich
While the physical and medical aspect of a nurse's job is the most commonly recognized aspect, the ethical side of nursing is also incredibly important. Aimed specifically at those nurses who serve in surgical, outpatient, and hospital settings, this ethical guide to the nursing profession is a must-read for every nurse.
---
27. Critical Thinking, Clinical Reasoning, and Clinical Judgement in Nursing: A Practical Approach
by Rosalinda Alfaro-Lefevre
Another excellent guide to the importance of critical thinking and reasoning in the nursing profession, this guide should be consulted by every nurse. Not only does it outline the importance of critical reasoning and thinking but it provides practical tips for the implication of such thought, which helps nurses to make the best possible decisions in a variety of circumstances.
---
28. Too Busy For Your Own Good: Get More Done in Less Time With Even More Energy
by Connie Merritt
The author speaks from experience in the area of letting life take over. She was on top of the world, doing everything for everyone, and then one day found herself hospitalized with a panic attack. She realized something had to change, and she learned valuable lessons in prioritizing so that life is less busy, and in this book, she passes that wisdom on to others. For nurses, who spend long hours working and have many different stressors on their plate, this book offers essential advice.
---
29. How to Survive and Maybe Even Love Your Life as a Nurse
by Kelli S. Dunham and Staci J. Smith
Kelli and Staci both have many credentials as a nurse, Kelli being an RN and BSN and Staci being an RN-C, and together they provide a light-hearted but also very instructive guide on how to manage stress, finances, difficult patients and people, and other aspects of nursing life so that you can enjoy your life and your job.
---
30. How Not to Die: Surprising Lessons on Living Longer, Safer, and Healthier
by Jan Garavaglia
Known simply as "Dr. G" on TV, Jan Garavaglia gives some interesting tips on how people can stay healthier longer and prevent an early demise. Although this book is aimed at the general public, nurses can still learn a lot from it, gain advice for passing on to patients, and simply enjoy the book as a fellow medical professional.
---
31. Leadership and the Sexes: Using Gender Science to Create Success in Business
by Michael Gurian
By utilizing the knowledge science has on male and female brain differences and creating practical implications of that knowledge for every area of business life, Michael Gurian offers readers a unique insight into how gender science can open doors of opportunity for both sexes. This knowledge can be applied directly to a medical setting, as well, so it is a suitable suggestion for nurses.
---
32. A Paramedic's Diary: Life and Death on the Streets
by Stuart Gray
While most specifically helpful for nurses who work in emergency care, this account of the lessons learned by one paramedic is of much use to medical professionals across the board. It offers a great insight into what patients and paramedics experience and is very useful for nurses who not only work in an emergency capacity but who treat patients of trauma at a later date, as the effect the trauma originally has is better remembered and described by the paramedic than the patient, oftentimes. This first-hand account is a valuable tool for all nurses.
---
33. Confessions of a Trauma Junkie
by Sherry Jones
There is hardly an emergency or critical care situation that Sherry has not worked in as a nurse. From the emergency room to Hurricane Katrina, she has put her nursing skills to work saving countless lives. In this book, she discusses traumatic situations and critical care from the patient's and nurse's point of view and offers an honest look into the life of a critical care nurse. Even for nurses who do not specialize in critical care, this book is a great read.
---
34. Something for the Pain: Compassion and Burnout in the ER
by Paul Austin
While the author's experience working in the field of nursing may have made him somewhat of a cynic, this book still offers a unique and interesting perspective into the life of a critical care nurse and is a beneficial read for nurses in all specializations.
---
35. The Nurse Manager's Guide to Budgeting & Finance
by Al Rundio
While the main point of this book is to provide nursing managers with essential information on the budgeting and financial management skills required to run a nursing unit, it is a beneficial read for all nurses, particularly if you hope to achieve a management position at some point during your career.
---
36. The Nurse's Social Media Advantage
by Robert Fraser
An incredibly relevant and current discourse, this book provides insight into the ways in which nurses can use social media to their advantage. Since social media has infiltrated nearly every profession, and nursing is not exempt, it is not only an interesting read but an instructive guide on utilizing this technological tool to your advantage throughout your nursing career for a variety of purposes.
---
37. Helping Children Overcome Fear in a Medical Setting
by Rob Luka
Written by an RN, this is a wonderful tool for nurses, particularly those with a pediatric specialization. Children are often fearful of medical environments, scary procedures, and big technical equipment, and even simple procedures can become quite an ordeal. Learning how to calm a child and help them to overcome their fear not only expedites the entire process for everyone involved but provides children with the comfort they need and helps them better deal with frightening situations. This book is a great read for every nurse.
---
38. A Daybook for Critical Care Nurses
by Ellen Gallen Bademan
Written by an RN and BSN, this critical care book is unique in that it not only provides guidance for the critical care nurse but daily inspiration and journal space, as well, which is incredibly beneficial to nurses.
---
39. Nurse Practitioner's Business Practice and Legal Guide
by Carolyn Buppert
While written specifically for nurse practitioners, understanding the business and legal side of nursing, in general, is helpful for nurses, as well. While nurse practitioners will experience the most applicable benefits from the book, nurses can also gain valuable insight by reading it.
---
40. Curriculum Development in Nursing Education
by Carroll Iwasiw
This book is specifically aimed at the nursing educator who is faced with the task of developing an interesting, informative, relevant, and current nursing curriculum. While it is helpful for all nurses to read in some way or another, it is most specifically helpful for those in an educational position and offers excellent tips on creating the best curriculum possible.
---
41. Inspired Nurse
by Rich Bluni
As an RN, Rich knows how wonderful the job of nursing can be and also how stressful it can become. Sometimes nurses face burnout, or perhaps just a very difficult day, and it can be difficult to feel that fire and passion for nursing that was once there. This book was written to remind nurses of why they first began their career, help them to feel that inspiration once more, and provide just enough fire to overcome burnout and nurses back on their feet. This is an excellent book that every nurse should keep on his or her bookshelf.
---
42. A Complaint Free World
by Will Bowen
Will Bowen, a Kansas City preacher, explains why he thinks that if everyone focused only on the positive things in their lives, there would be a world free from complaints. While clearly neither the author nor anyone else expects that the world will literally be free of complaints someday, the book provides a much-needed focus on positivity. This is a great inspirational book for nurses and can be of great help in focusing on the positive aspects of every day.
---
43. Leave No Nurse Behind: Nurses Working with disAbilities
by Donna Maheady
This book is directed both at nurses who work with disabilities and those who have disabilities, as well. It is inspiring and makes the point that disabilities may exist but it doesn't mean you can't achieve your dreams. This is an exceptional book with an inspirational message and is a great read.
---
44. Conspiracies of Kindness: The Craft of Compassion at the Bedside of the Ill
by Michael Ortiz
While nursing is a very clinical and analytical job, the human touch cannot be neglected, either, particularly when dealing with very ill patients. In this book, the author argues that compassion is not something you either have or don't but rather it is a skill you can teach yourself and an art form with which you must become intimately familiar in order to be the most effective nurse possible. This is a wonderful book that is recommended by many nurses in all specializations.
---
45. Anatomy of Writing for Publication for Nurses
by Cynthia Saver
Widely recognized as one of the most comprehensive and helpful books on writing for nurses, this book takes you from writing ideas all the way through publishing for a variety of mediums, such as academic journals or book publications. The author and 15 of the most recognized names in nurse writing offer highly valuable information for those nurses who hope to become published authors.
---
46. The Last Adventure of Life: Sacred Resources for Living and Dying from a Hospice Counselor
by Maria Dancing Heart
From her many years as a Hospice counselor comes Maria's elegant and beautiful outlook on death, seeing it not as a scary and fearful thing but as life's last adventure. Through her writing, she hopes to teach others how to deal with death and how to see it as a peaceful transition rather than a terrifying destination. Since nurses will inevitably have to deal with death during the course of their careers and since it is important to know how to teach patients to deal with death, this book should absolutely be on the bookshelf of every nurse.
---
47. Notes on Nursing
by Florence Nightingale
Even though this book was penned, literally, by Florence Nightingale in 1859, it is still highly relevant to the career of every nurse today and deserves a place at the top of every nurse's reading list.
---
48. My Name is Mary Sutter
by Robin Oliveira
Although this is a work of fiction, it is still highly relevant to and enjoyable for every nurse. The brave story of a woman who struggled to overcome gender discrimination and make a name for herself as a nurse. It is a story of strength, conviction, and determination, and is highly inspiring for nurses especially. While Mary Sutter is not a real person, her story is similar to many historical accounts of women who became nurses and tended to Civil War soldiers, so it is grounded in enough fact to make it relevant.
---
49. Way of the Peaceful Warrior
by Dan Millman
Though Dan is a New Age writer and has a unique set of spiritual beliefs, the lessons he learned while trying to find his identity in life are still applicable, regardless of your religious or spiritual affiliation, even if that means no affiliation at all. The universal lessons he shares are thought-provoking and inspiring for everyone and nurses can gain a lot of wisdom from his thoughts and conclusions about life.
---
50. The Immortal Life of Henrietta Lacks
by Rebecca Skloot
Though Henrietta Lacks was not famous while she was alive, her cells have made her nearly immortal. In the 1950s, Henrietta's cells were taken without her consent while she was undergoing medical treatment and since then have become the subject of over 60,000 research studies. This story is the story of a patient but it has vast implications for those in the field of nursing and is an incredible read.
---
Related: