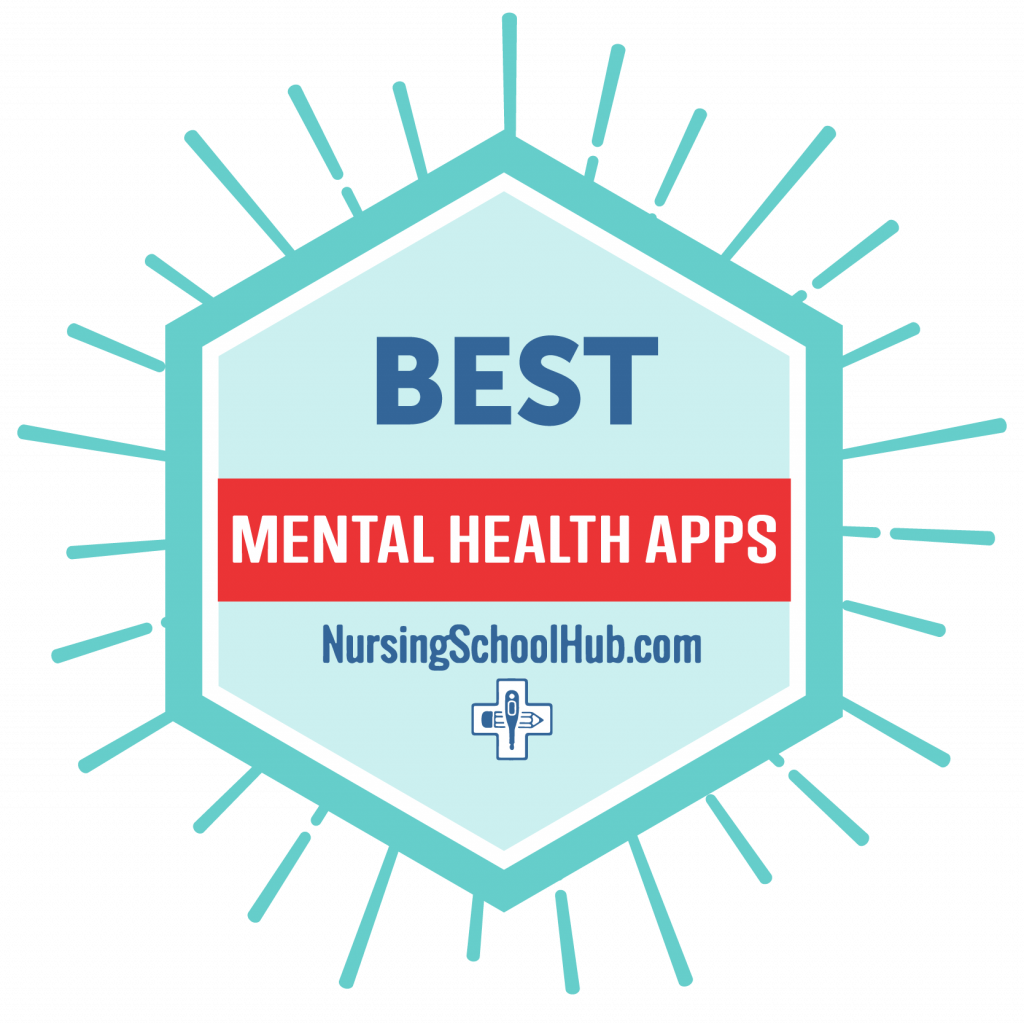 These 25 nurses' best mental health apps help provide an easy and quick way for nurses to clear their mental headspace and prevent burnout. As a nurse or nursing student working during the pandemic, it can feel impossible to manage your own stress and take care of your patients at the same time. You aren't alone. Many nurses push their own self-care to the side all too often, resulting in an even higher level of stress. It's easy to take on unhealthy coping behaviors, like overeating, snapping at people you love, and indulging in one too many drinks at the end of your shift.
Healthcare workers around the world are struggling to keep it together in the wake of COVID-19, and if you're having a hard time, you're not alone. Luckily, we've put together the following list of apps that can help you keep your cool, no matter what is happening in the intense world around you at work. While many nurses don't have the time to take a yoga class right now or a getaway for a wellness retreat, taking just a few minutes out of the day to use these apps can provide the clear mental headspace that is needed to be the best for your family, your patients, and most importantly, yourself.
---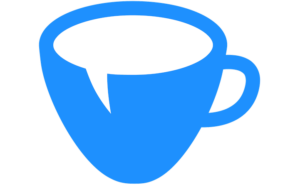 Featured Programs
Need to talk with someone who can simply listen? The 7 Cups app may be the perfect fit for you. If you're searching for the best mental health app that allows you to get your feelings and frustrations out without having to schedule an appointment with a therapist, you'll be impressed with all that 7 Cups has to offer. When you sign up for the free app, you'll get to connect with trained active listeners who can help you through issues, or simply provide a listening ear. 7 Cups isn't therapy – it's more like a nice conversation with a friend who truly cares and wants to help you improve your well-being. A day in the life of a COVID-19 nurse is exhausting, and 7 Cups can help to relieve stress at the end of your shift.
2. A Nursing State of Mind Podcast

Many nurses in the era of COVID-19 find themselves wondering whether they'll be able to hold it together on a day-to-day basis. Knowing that most nurses are in the same boat can help, and listening to how others are making it through can provide ideas on stress relief strategies for nurses. A Nursing State of Mind podcast is co-hosted by nurses who have been there, seen that – and then some. Now more than ever, nurses are struggling with whether they chose the right career and if they'll be able to make it in nursing for the long haul. The stress relief strategies and confidence-boosting tips shared on A Nursing State of Mind can help nurses approach every shift with a can-do attitude that can influence positive patient outcomes.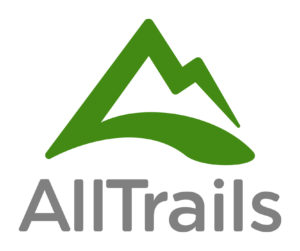 After a long shift, searching for stress relief techniques for nurses is all too common for those who give their all to their patients. From working overtime to worrying about bringing the coronavirus home to their families, nurses have a ton on their minds. Getting outside, away from the hospital, to enjoy nature can go a long way to help nurses cope with the stresses of day-to-day life. The All Trails app provides guidance on getting outside and reconnecting with nature. While many nurses would be happy to work with their patients until they pass out from exhaustion, doing so isn't best for anyone.
Nurses need time to disconnect from work and reconnect with themselves, and getting out onto a hiking or biking trail is the perfect way to do exactly that. With All Trails, nurses don't have to waste a second of time figuring out directions or looking up trail reviews – all the information a busy nurse needs to leave the hospital behind and get out into nature is just a few taps away.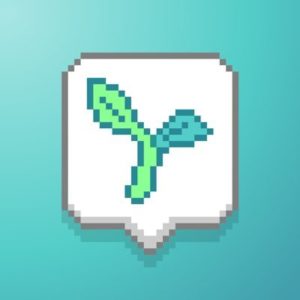 Searching for stress relief activities for nurses? Self-care is everything when it comes to stress relief, especially for nurses who are on the front lines of the COVID-19 pandemic. The Aloe Bud app provides nurses with reminders for vital self-care tasks, such as maintaining positive relationships, drinking water, and getting enough sleep. Nurses often feel like they're constantly trying to keep up, and apps that send harsh or shameful reminders about self-care can do more harm than good.
Aloe Bud works differently. The app sends reminders that are gentle and encouraging. This means that when the notifications come in, it can be easier to follow through with their instructions, rather than brushing it off as one more thing to add to the to-do list. It's easy for nurses to put self-care on the back burner, but nurses taking care of themselves is now more important than ever. if you're a nurse who has let your self-care slide, know that you're not just taking care of yourself – you're working to be your best for your patients too.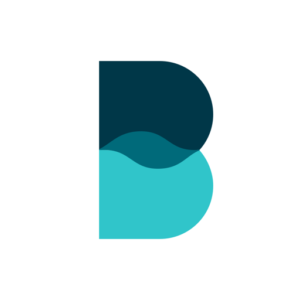 Meditation is one of the most well-known stress relief strategies for nurses, but it can be hard for nurses who are working with overwhelmed hospital units to take time out of the day to just sit quietly. The Balance app can help. Each day, Balance asks users for information that will inform how they'll meditate. This includes learning about stress levels, how they're feeling, and what type of responsibilities they're going to face throughout the day. The app uses this information to develop a personalized meditation practice that can relieve stress while meeting the unique needs of nurses who are working hard to take care of patients in the wake of the pandemic.
Balance's huge library of meditations allows the app to develop a personalized program that can change with each user's ever-evolving needs. The more a user puts information into the app, the more personalized the program becomes.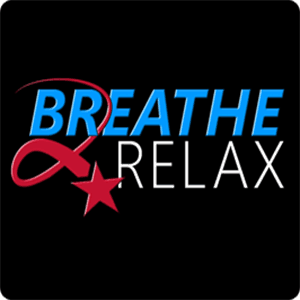 Many nurses are searching for the best mental health app to help them stay on top of their game while living and working in highly stressful situations. The Breathe2Relax app provides nurses with valuable information on how their stress levels affect their bodies and provides them with techniques that they can use to lower stress levels.
While running from patient to patient, it's easy for a nurse's body and mind to get stuck in a fight-or-flight response. While this burst of energy and adrenaline can be helpful in life or death situations, a perpetual state of extremely high stress can make it difficult for nurses to function effectively at work and to properly unwind after a shift. The Breathe2Relax app uses breathing exercises to help nurses and others who work in stressful situations return to baseline after a long, tough shift at work. The app is able to pair with the Apple Watch to measure heart rate and provide guidance on how to lower stress levels based on feedback.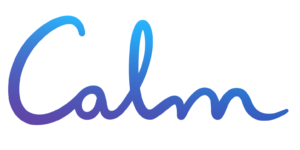 Going through school is stressful for anyone, but it's especially tough right now for nursing students. For future nurses, it's important to search for stress relief for nursing students that works. The Calm app attacks stress by focusing on better sleep, relaxation, and meditation. These three factors work in tandem to help people who are busy and stressed refocus and find peace.
Calm is most well-known for its meditations. After a busy day at class or a busy round of clinical rotations at the hospital, it can be hard for nursing students to unwind. Their minds are often buzzing with thoughts of their next test, or of how their patients are doing. Calm's guided meditations can help calm a nursing student's busy mind, and the app's guided sleep options can help nursing students to drift off to dreamland without the racing thoughts of what the next day holds.
Calm also provides relaxing nature scenes that can be used while working out, relaxing, studying, or even on a rare break at work. While it can be hard to believe that something as small as an app can make a huge difference in stress levels during COVID-19, Calm has more than 700,000 5-star reviews. Users rave about how just a few minutes with the Calm app can set a positive tone for the day, as well as how quickly the app can turn a tough day around.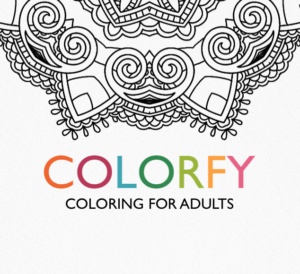 Nurses who enjoy art may feel that the best mental health app out there for nurses is Colorfy. This digital coloring app allows nurses to take a step back from their busy days at work to focus on something completely creative. Zoning out while completing a coloring task in the Colorfy app can be a fun, relaxing way to give the brain a break from the stresses of working in a hospital during the COVID-19 pandemic.
Many nurses find that it can be tough to turn the brain off from work-related stress at the end of a busy day, and using a creative app like Colorfy can go a long way in helping the mind refocus. Even just a few minutes of doing something creative can make all the difference in spending the rest of the night enjoying time with family and relaxing or worrying about what stresses and troubles the hospital will bring the following day.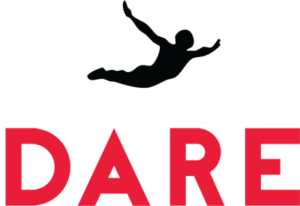 Anxiety can strike anyone, and it's more and more common among nurses who are working hard to fight the coronavirus. Dare provides stress relief techniques for nurses who are struggling with day-to-day anxiety.
The Dare app uses challenges and techniques to help nurses stand up to anxiety, even when it feels impossible. The app accompanies the book Dare by Barry McDonagh and encourages people who struggle with anxiety to take control of their lives. The key features of the Dare app are breathing techniques, worry, panic, insomnia, and anxiety. The app also has an SOS button for when a sense of panic arises – which can be fairly often for nurses who are working in the wake of COVID-19.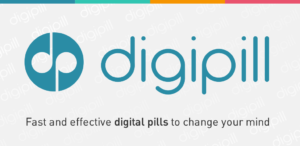 Everyone wishes that they had a magic pill to take their stress away from time to time. Digipill comes pretty close, and it's a great app for stress relief for nursing students. Digipill provides an audio "pill" to help relieve stress, provide motivation, clear the mind, and more. This app doesn't use binaural beats or other meditations that you can easily find online, rather, it uses audio tones that are based on nearly two centuries of scientific research.
It's normal to turn to unhealthy coping mechanisms in times of extreme stress. Many nurses and other healthcare professionals have found that they're not happy with the way that they're managing stress, and they're looking to find new ways to both manage stress and overcome unhealthy habits. Sounds like those in Digipill can help even the most stressed-out nurses sleep, relax, and even quit smoking.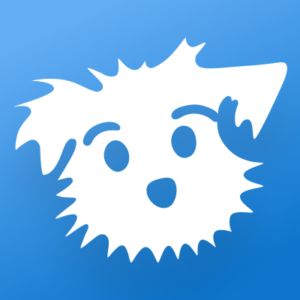 Nurses are working hard to keep others safe during the pandemic, and the Down Dog app sees all the hard work that healthcare workers are putting in during these incredibly stressful times. Working out is one of the best things that nurses can do for their mental health after a tough shift, and some of the best apps for mental health are those that encourage healthy movement. The Down Dog app does exactly that – and they're currently offering free membership to all healthcare providers who are working hard to keep people safe from COVID-19.
There are several different workout options within the Down Dog family of apps, including a seven-minute workout, yoga, barre, HIIT, and yoga for beginners. Even a few minutes of physical activity can go a long way in helping busy nurses and other healthcare professionals get their minds back on track after a long, hard day at work. After a quick workout, many nurses find that they're better able to care for themselves and their patients.
People across all professions struggle with mental health issues, and nursing is no exception. eMoods is known as one of the best mental health apps for tracking the ups and downs that can come with mental health issues like bipolar disorder, anxiety problems, and more.
Many nurses who are working right now find that their mental health is suffering. In order for a doctor to properly diagnose and treat a mental health disorder, it's important that they're able to follow how symptoms progress over time. When working in a high-stress environment, it can be tough to figure out whether a mental health issue is at play or if a tough work environment is simply causing anxiety. using a mood tracking app like eMoods can help a healthcare professional understand how symptoms are changing and can result in a diagnosis and treatment that provides relief in the event that an actual mental health disorder is at play.
eMoods can also be helpful for nurses who want to track their own mental health to see whether their own stress-relief techniques are working. Comparing a baseline record to a record of moods a few weeks after a stress-reduction plan has been implemented can provide a clear picture of how well the stress-reduction techniques are working.
13. Fabulous

It can be tough to develop new healthy habits, and it can be even tougher for nurses who are on the front lines of the global pandemic. That being said, keeping healthy routines in place despite the stresses of work can be a nurse's top defense in staying as mentally healthy as possible. Developed at Duke University, Fabulous is one of the best app for mental health. The app coaches users to develop and keep healthy habits, no matter what stresses and external factors may get in the way.
Fabulous starts each day with a coaching message to keep busy nurses motivated and ready to take on whatever the day ahead may bring. The app allows users to develop routines throughout the day that can provide the needed structure for the often-changing schedule of a nurse. During shift work (and incredibly long shifts), it can be important to have a stronghold on a routine. The app also provides social support in the form of a community of users who cheer each other on to keep up with healthy habits. The app offers a 7-day free trial for users to see if it's a good fit for their needs.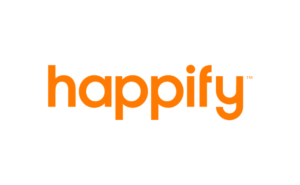 For many nurses, it's easy to get into a negative mindset. During the pandemic, many nurses are faced with nearly constant stress, the death of patients, and stressed-out staff members who are also exhausted. It can be tough to stay positive when there's so much negativity surrounding every moment.
Happify is one of the best mental health apps available to nurses who are working hard to stay upbeat and optimistic during the pandemic. Falling into negative thinking can create more negative thinking, resulting in a downward spiral that can feel nearly impossible to beat. Happify can help. The app uses research-based methods to help users break away from negative thought patterns.
Happify is perfect for nurses who need to make use of whatever time they have. The app's activities can easily be done on a phone, computer, or tablet, and can be done in just a few minutes.

When searching for the best free mental health apps, many people (nurses included) are simply looking for a non-judgemental listening ear, and the Happy app provides exactly that. Trained listeners are there for phone calls, and they know how to troubleshoot day-to-day issues, problem solve, and help nurses understand that they're not alone in their stresses.
While the listeners are Happy and are not trained therapists, they are able to provide caring, compassionate listening and can work with busy nurses to unload the stress that continues after a tough day at work. For people who aren't sure whether they'll feel comfortable talking with a stranger, good news – the first call through the app is free, for as long as you'd like to talk. After that, you'll pay $12 for every 30 minutes of conversation.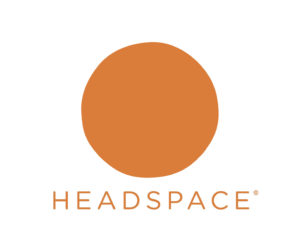 With the motto "be kind to your mind," Headspace is one of the best stress relief apps for nurses. Focusing on meditation and sleep, Headspace gives busy nurses the tools that they need to take advantage of whatever small amount of time they get during the day to step back and take a breath.
Many nurses find that after a hard shift at work, it can be tough to unwind and get restful sleep. This can especially be true if they need to turn around and put in more long hours the following day. Using an app like Headspace to unwind can not only help busy nurses fall asleep – it can also help make the sleep that they do get more restful.
For times when sleep isn't an option, meditation can be the perfect way for nurses to take a moment to themselves. Meditation can have many of the same benefits as sleep, including a restored sense of well-being and calm. The best part about meditation: it can be done quickly, and can be as long or as short as the time the person meditating has available. Some people find that it's hard to get into the right mindset when it comes to meditation, and this is where an app like Headspace can help. The Headspace app provides guided meditation, making it easier for people who have a long going on in their minds to get calm and focused so that they can enjoy the maximum benefit of meditation practice.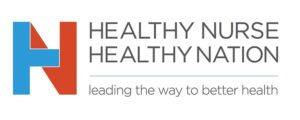 Unfortunately, average health levels for nurses are lower than that of the average American. It's easy to understand why – nurses tend to have more stress, get less sleep, and may end up relying on caffeine and convenience foods in order to maximize the time they have with their patients. Healthy Nurse, Healthy Nation is one of the best mental health app options for nurses who want to make a positive change in their health.
The app emphasizes five areas of wellness: quality of life, rest, nutrition, safety, and physical activity. Nurses want the best for their patients, and leading by example can go a long way in convincing co-workers, patients, and loved ones to follow suit when it comes to healthy living.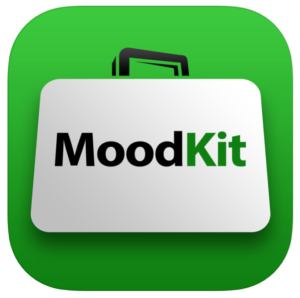 Consistently rated as one of the best stress relief apps on the market today, the Mood Kit app provides research-based stress relief activities for nurses. Many nurses have a can-do attitude, and that can make it tough to sit down and focus on meditation or something similar. Mood Kit offers plenty of options that allow nurses to check an activity off of their list while also getting the benefit of relieving stress.
Mood Kit also offers to track so that nurses can see how their moods fluctuate from day-to-day. This can give valuable insight into work, home, and other stressors that negatively and positively affect mood.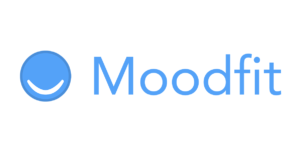 Many nurses thrive when they can chart progress, making Moodfit one of the best apps for mental health for busy healthcare workers. Moodfit allows myriad tracking options and shows how many days in a row users have recorded data. Over time, this data can provide insights into changes that may help to improve mental health.
The app also has options for users to express themselves, use grounding techniques to manage anxiety, and provide step-by-step instructions for dealing with a low mood. In times when many nurses find that they're putting their mental health on the back burner, Moodfit can go a long way in providing small daily activities that can add up to an improvement in mental health over time.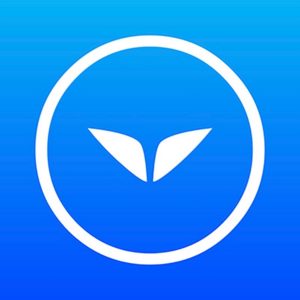 Omvana is one of the best stress relief apps for nurses due to the fact that it utilizes meditation to impact all areas of life – not just relaxation. Nursing school and nursing as a career can be stressful and competitive. Many nurses find that using an app like Omvana helps them to focus their efforts on moving forward in their career and/or their education.
Omvana just doesn't want its users to get better at meditation, it wants them to get better at life. No matter what the task at hand, Omvana works to help users focus on where they want to go and what they need to do to get there.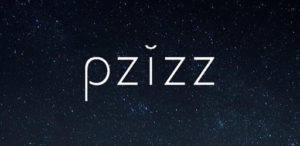 Rest and focus are essential for maintaining positive mental health, especially during stressful times. Pzizz is one of the best free apps for mental health for nurses who struggle to focus, fall asleep, and relax, especially after long days of taking care of COVID-19 positive patients. The app provides gentle guidance that allows users to stay as focused or relaxed as possible. Some users even report that using Pzizz allows them to fall asleep on command –a valuable ability for nurses who only get a small amount of time to rest between busy shifts.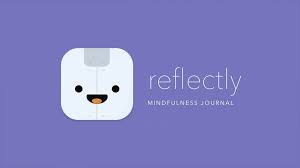 Journaling is a great way to relieve stress, but in today's busy world, many people find that they simply forget to break out a pen and paper at the end of the day to sort out their thoughts. For nurses who enjoy expressing themselves and are looking for the best app for mental health, Reflectly is an excellent option.
This app takes the stress out of journaling and allows nurses to keep track of the ups and downs of their daily moods. The app then uses artificial intelligence to provide recommendations and suggestions that can improve mental health while also providing suggested structure options that can make days more seamless and less stressful.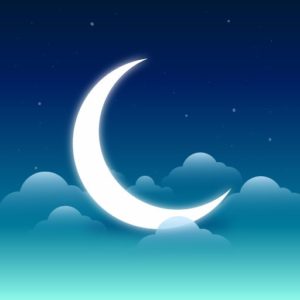 With over 7,000 5-star reviews, Slumber is known as one of the best free apps for mental health. This free app provides countless meditations and relaxing sleep-inducing stories that can have even the most stressed-out nurse ready for bed fast. When nurses finish a busy shift, it can be tough to turn off the mind enough to fully relax and fall asleep.
Over time, many people find that Slumber becomes even easier to use. The simple act of opening the app allows the mind to realize that it's nearly time to relax, and sleep is not far away. For nurses who struggle to find peace after a stressful shift, a sleep-inducing app is a must. This free option is perfect for nurses who aren't sure if sleep stories or meditation are a good fit for their needs, and want to give it a try without having to shell out any cash.
The story behind one of the best free mental health apps is interesting – newscaster Dan Harris had a panic attack on live TV, and afterward, decided he needed to change the way he managed stress. Thus, the book Ten Percent Happier was written, and the app was soon to follow. The app's meditation techniques are perfect for beginners, even for those who feel that they aren't able to sit quietly for even a few moments.
While a large part of Ten-Percent Happier is about finding calm and rest, it doesn't stop there. The app also helps users learn how to enjoy life more, increasing their capacity for gratitude and love.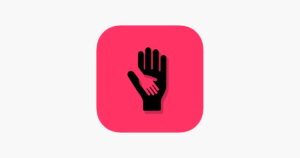 Many nurses who are searching for the best app for mental health are in need of an easy way to check negative thinking. What's Up? uses cognitive-behavioral therapy and acceptance-commitment therapy techniques to stop negative thoughts before they begin to affect mood and behavior.
Users say that the app is user-friendly, and actually provides useful techniques that can help in moments of anxiety (unlike apps that expect a motivational quote to get the job done). People who struggle with anxiety or who work in high-stress jobs may find that this app is exactly what they need to find a moment of calm when things become hectic and difficult.
---
Related: