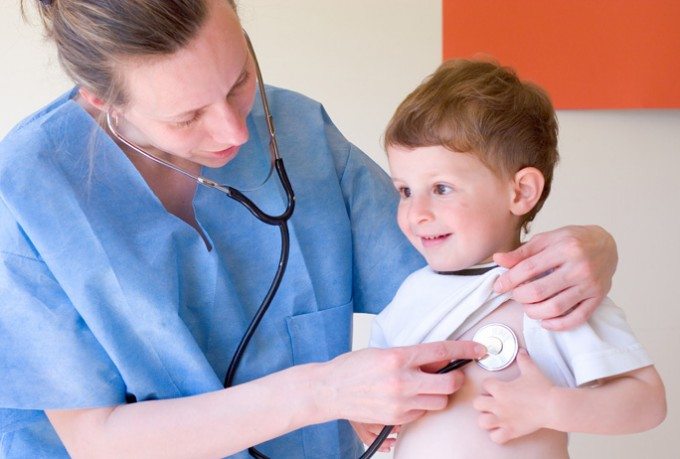 The healthcare industry is experiencing rapid growth, with the nursing field expected to register a 26% growth in employment from 2010 to 2020. The Bureau of Labor Statistics anticipates that the nursing field will experience "faster than average growth" due to a burgeoning population, aging baby boomers, and increasing emphasis on preventative care. With the ever increasing growth of the youth population, there has been an increased need for Pediatric nurses. These nurses devote their time and skills to providing care for infants, children, and adolescents through their late teen years. This specialized field of nursing requires completion in advanced training of pediatrics that allows these nurses to work closely with physicians in providing quality care for children. In addition, pediatric nurses must be compassionate and readily form a connection and repoire with their patients. Often times, children do no enjoy going to a hospital setting, and are confused and scared of the new environment they are forced to be in. Pediatric nurses must be able to soothe these fears and help win their trust. The patient population is often very diverse, and the pediatric nurse must be ready for a wide array of patients, including children with developmental disorders, special needs patients, and even children suffering from terminal diseases.
Educational Requirements
In order to become a Pediatric nurse, the first step is to get a high school diploma or General Equivalency Diploma (GED). Having a strong science background will give you a leg up on your future schooling, so taking 3-4 years of science in high school is recommended.
After completion of the first step, the candidate must enroll in a nursing education program. There are two possible routes that will allow you to accomplish this: a bachelor's of science in nursing (BSN) from a four year, accredited university or an associate's degree in nursing (ADN). Both the associate's degree in nursing and the bachelor's degree in nursing include supervised clinical education courses in various fields of nursing, including maternity, pediatrics, clinics, long-term care facilities, and surgery. Both programs also require classes in nursing, anatomy, microbiology, physiology, chemistry, and other behavioral sciences. The bachelor's of science in nursing usually takes four years to complete and prepares the candidate for bedside and leadership roles, including communication and critical thinking. In addition, the BSN requires more in depth coursework in the physical and social sciences.
After graduating, the next step is to take and pass the ass the National Council Licensure Examination, also known as the NCLEX-RN. Also, the additional requirements to become licensed as a registered nurse vary from state to state.
Upon passing the licensing exams and becoming a full fledged registered nurse, the candidate must look for employment in a location that provides services to pediatric patients. Places like a pediatrician's office, emergency room, intensive care unit, hospital clinic, or even a school all provide opportunities to work with children. Often times, these sites offer both clinical and classroom experience in helping to provide care for the pediatric patients. This "in service" training allows you to gain insight into the growth and development of children, and help the candidate fine tune their nursing skills and abilities to fit the unique needs of the patient. Pediatric nurses must demonstrate the ability to setup the plan for the patient's care, record patient's medical history, record observations, administer treatment, perform diagnostic tests, and help the pediatric patients and their families understand how to manage their illness. After gaining experience, pediatric nurses are able to become a certified pediatric nurse by taking and passing a certification exam.
Pediatric Nurse Practitioners and Clinical Nurse Specialists
Some pediatric nurses choose to seek higher education that gives them a bigger role in delivering health care and working with pediatric patients. After obtaining the bachelor's of science in nursing, the candidate can enroll in a two years master's program that will allow them to become a pediatric nurse practitioner (PNP) or a clinical nurse specialist (CNS) specializing in pediatrics. After completing the masters programs, a PNP or CNS must take a licensing exam and meet state certification requirements. Pediatric nurse practitioners have the necessary knowledge and skills to diagnose their patients, and subsequently treat them as well. Nurse practitioners can also prescribe medicine and work closely with physicians in both primary care and acute care settings. A CNS who specializes in pediatrics can provide care both directly and indirectly, by providing direct patient care and also by consulting and encouraging evidence based practice.
Back to How do I become…?
Home
FAQ
Rankings
Resources
Contact Us