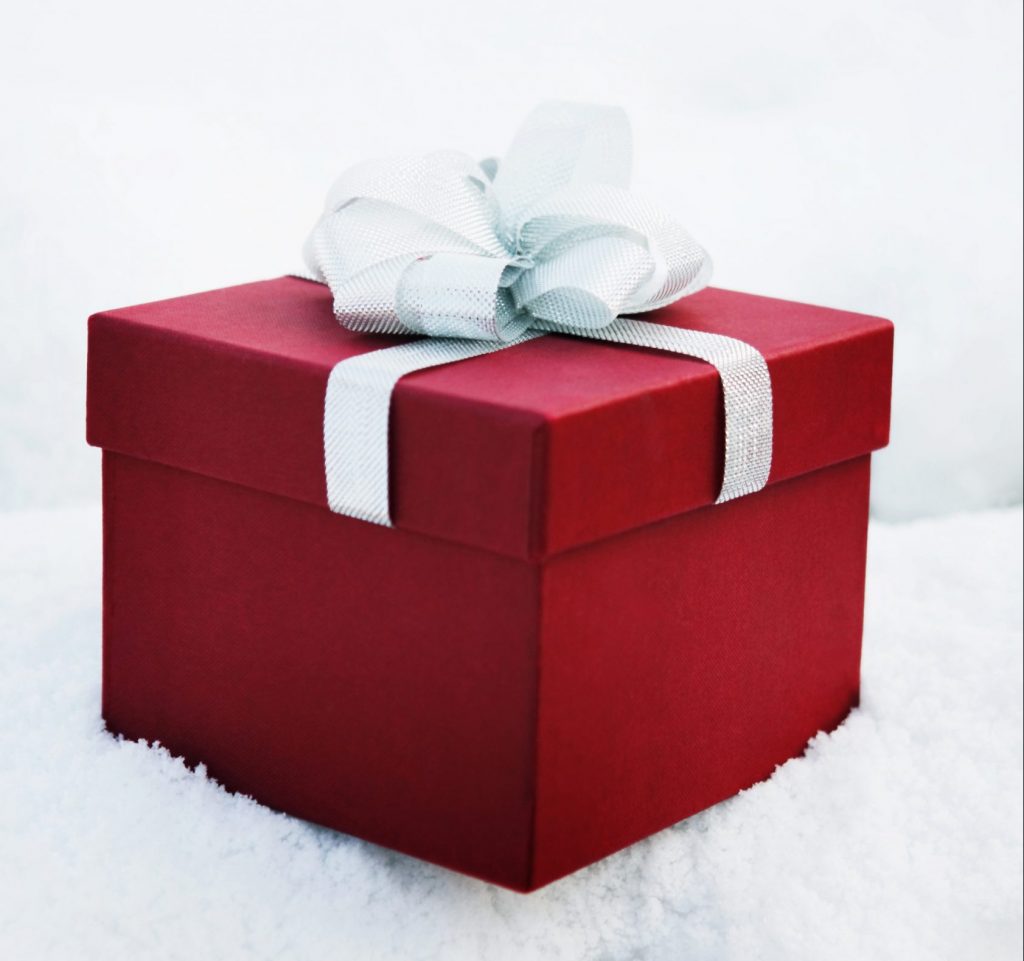 Gift ideas for nurses from Nursing School Hub is a list of the best gifts for the upcoming holiday season or graduation. Whether your loved nurse is new or a seasoned caregiver – it's a great time to find a gift for a nurse!
---
1. NURSE RX BOX SUBSCRIPTION
Featured Programs
The Nurse Rx Box from Crate Joy features hand-curated products chosen by nurses for nurses. The products ranged from self-care to tech to education to tools and were picked to help nurses get through the long grueling shifts. The combined retail value of the products is much more than the subscription price, making it a great deal. You can choose a monthly subscription or a one-time gift. Monthly subscriptions ship the first week of each month.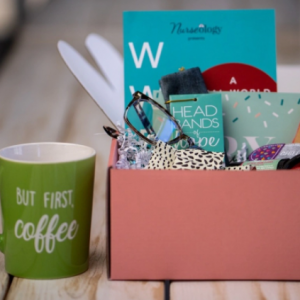 Price Range: $45.00
[Buy the Nurse Rx Subscription Box on Crate Joy]
---
2. NURSE MATES NURSING BAG
This lightweight nursing bag from Nursing Mates has a pocket for everything and is a great gift for nurses! It is roomy without being bulky and will keep all the necessities for your shift. This bag has four zipper compartments, two side pouches for a water bottle. The main compartment is deep and has a hard bottom. Inside there is another pocket that is perfect for an iPad or tablet. In addition, the Nurse Mates bag comes in over twenty colors. The dimensions are 16.3 x 15.3 x 2.4 in., and it weighs less than two pounds.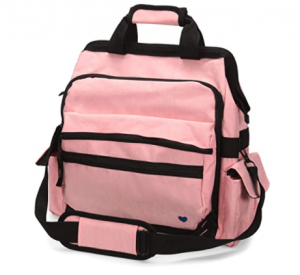 Price Range: $50.00
[Buy the Nurse Mates Nursing Bag on Amazon]
---
3. STETHOSCOPE CASE
This BOVKE stethoscope case is an affordable and practical gift for the nurse who needs a case for their stethoscope. The hard outer case is lightweight and fits most stethoscopes. The inside is lined with anti-static material and features a mesh pocket for other tools and accessories like a penlight. A double zipper on the hard shell allows easy access while protecting your scope from damage. The outer dimensions of the case are 11.2 x 4.56 x 2.64 inches, and it is available in six colors. The nursing stethoscope case also features a handle for convenient portability and is semi-waterproof.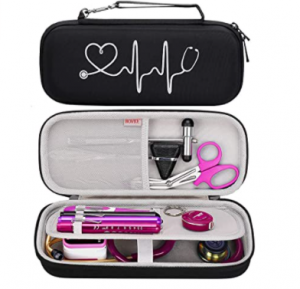 Price Range: $20.00
[Buy the BOVKE Stethoscope Case on Amazon]
---
4. NURSE HEADBANDS
Nurses have spent over a year wearing masks. Another great gift for nurses is these nurse headbands. They feature buttons on them where you can attach your facemask. The feature eliminates ear pain from uncomfortable masks. In addition, they keep your hair back. These headbands come in four or six-pack of assorted neutral colors.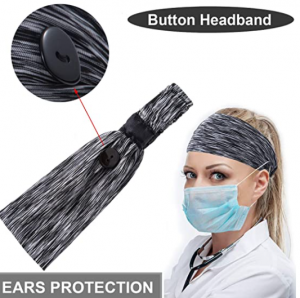 Price Range: $10.00
[Buy the Nurse Headbands on Amazon]
---
5. NURSING SCHOOL REFERENCE CARDS
These Nursing School Reference Cards by Pocket Guru are a set of laminated study aids. These cards are small, portable, and will be your best friend during clinical rotations and help you study for the NCLEX. The set contains one hundred six pocket-size cards measuring 4.9 x 3.7 with information on both sides. In addition, the set comes with a black nylon case to help you organize the cards.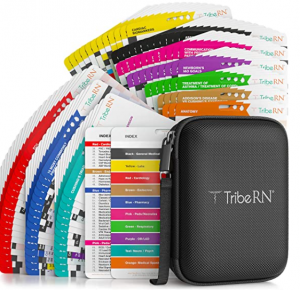 Price Range: $45.00
[Buy the Nursing School Reference Cards on Amazon]
---
6. FUNNY NURSING STUDENT SHIRT
This gift is for nursing students. This funny shirt shows off your student's plans for the future. It's pretty self-explanatory, and we thought it would be a great, light-hearted gift to help them laugh during stressful times in school!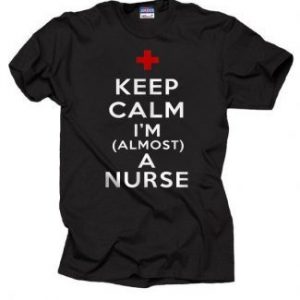 Price Range: $15.00
[Buy the Funny Nursing Student Shirt on Etsy]
---
7. FITBIT CHARGE 5
This nurse gift will encourage self-care. A nurse's job is physical and can be stressful. They spend long shifts on their feet, lifting patients, and responding to emergencies. A Fitbit is a perfect way for the nurse in your life to track their activity levels. In addition, they can track their sleep trends, hydration levels, and optimize stress management on the Fitbit Charge 5!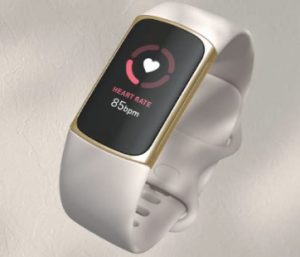 Price Range: $130.00
[Buy the Fitbit Charge on Amazon]
---
8. THRUNITE TI3 FLASHLIGHT
It's a fact of life: a nurse needs a flashlight. It's a diagnostic tool. It can find a stray pill under a patient's bed and can help illuminate a door lock in the dark after a long shift. Our pick is the ThruNite Ti3. This light is an amazingly bright, tiny flashlight. It is small enough to fit in your palm or hang from a lanyard and runs on a single AAA battery.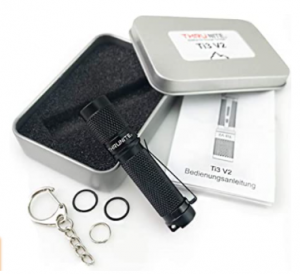 Price Range: $20.00
[Buy the ThruNite Ti3 on Amazon]
---
9. BOMBAS SOCKS
Most people are familiar with BOMBAS socks for their "one pair purchased, one pair donated" policy. The company donates a pair of socks for each one purchased. So for most nurses, this is a double gift, socks for them, and a donation. Beyond feeling good about this purchase, these are some of the most comfortable socks ever made. So nurses that spend a lot of time on their feet will thank you!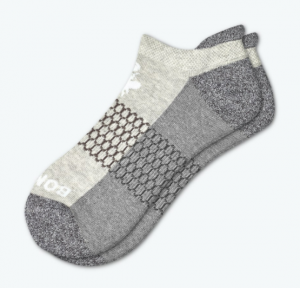 Price Range: $13-20
[Buy these socks on the BOMBAS website]
---
10. ALLHEART STETHOSCOPE
A Stethoscope is one of the essential tools in any nurse's arsenal. Unfortunately, while their school or employer may provide stethoscopes, they are often of lower quality or performance than desirable. Here, we have a stethoscope made by Allheart. It's considered one of the best stethoscopes for the money you can buy. The consensus among nurses is that this performs as well as the $100+ competition. This high-quality stethoscope will do the job well without costing a small fortune.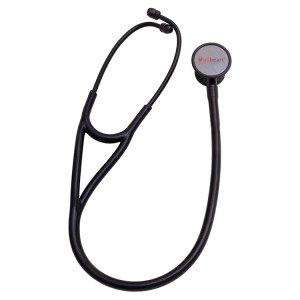 Price Range: $30.00
[Buy the Allheart Stethoscope at Allheart]
---
11. MASSAGE OR SPA GIFT CERTIFICATE
Your nurse works hard, improves care, and saves lives. But, it's a stressful job at times, and that stress can build without proper time to unwind. So, help the nurse in your life to decompress with a fantastic massage or spa day. It will relieve tension and help them to improve their patient care that much more. They deserve that time for all that they do.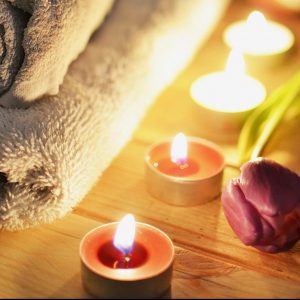 Price Range: $1-$200
[Buy a spa gift certificate from Massage Envy]
---
12. ALUMINUM STORAGE CLIPBOARD
The medical field may be going digital (finally!), but the paper is still essential in most nursing settings. This clipboard will act as a writing surface and store items that tend to walk away if not nailed down! Help your nurse keep organized, and maybe they'll never have to hunt for a pen again. Maybe.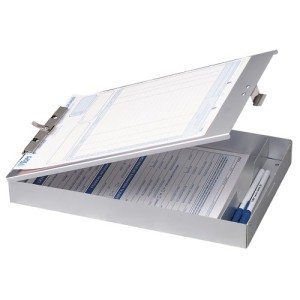 Price Range: $25.00
[Buy the Aluminum Storage Clipboard at Amazon]
---
13. THE COLDEST WATER BOTTLE
Hydration is essential, and anyone could occasionally forget to drink enough water when they're on their feet all day. Keeping a water bottle nearby can always help. This water bottle has a wide mouth for ice cubes and a pop-up straw to drink without removing your face mask. It's stainless steel, so it doesn't leech into the water like plastic does and is easy to wash or disinfect. The Coldest Bottles keep beverages cold for 36 hours and hot for 13 hours! The personal bottles come in a variety of colors and designs and are available without the straw.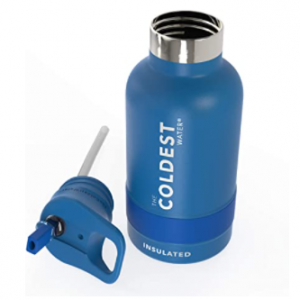 Price Range: $40-60
[Buy The Coldest Water Bottle at Amazon]
---
14. BEFORE CLINICAL AFTER CLINICAL
The Before Clinical mug and After Clinical wine glass set is another fun nurse gift. For the nurse who appreciates their off-hours, pair this set with a bag of coffee and a bottle of wine for a real winner!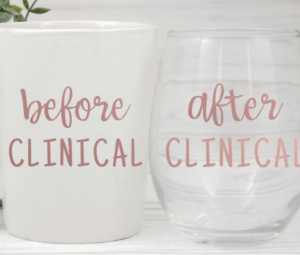 Price Range: $15.00
[Buy a Before Clinical After Clinical set on Etsy]
---
15. NURSE WISH BRACELET
The Nurse wish bracelet is a thin cord bracelet that ties on. When it breaks off, you are granted the wish you made on it. The card reads, "Tie this bracelet on your wrist. Close your eyes and make a wish. When this bracelet breaks into, the wish you made just might come true." The bracelet is about 14″ long and should fit most wrists. It is made to tie on, and you can cut the excess length off.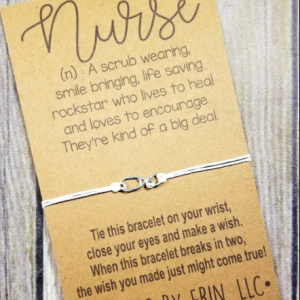 Price Range: $5-15
[Buy the Nurse Wish Bracelet on Etsy]
---
Thank you, Nurses!
All of us at the Nursing School Hub would like to thank the dedicated nurses across the country who have worked tirelessly to take care of our loved ones and friends during the COVID-19 Pandemic. We wish you peace, joy, and happiness.
---
Related: