There are many ways to get nurse scholarships for associate, bachelor's, master's, and doctoral nursing degree programs. Furthermore, many colleges and organizations award nurse scholarships on an annual basis to deserving students. There is no regulation of scholarships since they are entirely private affairs. So, application requirements and eligibility are as different as can be.
Scholarships are available for just about every demographic and background, from minority students to single parents to low-income students; there are regional and state-based scholarships; scholarships for students at every level from associate's and bachelor's to MSN and doctorate, and every specialization. One thing is for sure, everyone needs a way to pay for their nursing degree, and there is a scholarship opportunity for everyone.
---
Applying for Nurse Scholarships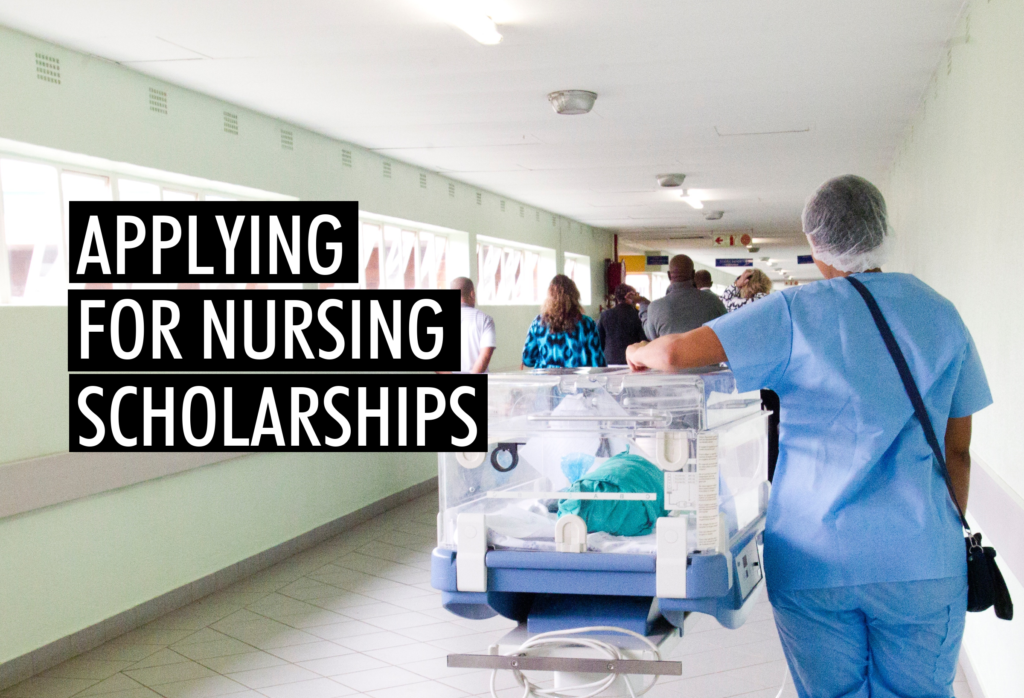 ---
What Do You Need to Apply for Nurse Scholarships?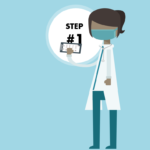 Featured Programs
Each organization will have a different type of nursing scholarship application form for students to complete. The application is intended to first ensure students meet all eligibility requirements. For instance, college-sponsored nurse scholarships and grants will usually require applicants to have declared nursing as their major and be in good academic standing. For the majority of nurse scholarships and grants, students will need a GPA of 3.0 or higher.
Private organizations will ask for different types of information on each nursing scholarships application form. For instance, applicants may need to have current RN licensing or be pursuing a specialized area in nursing, like working in pediatrics or in the field of developmental disabilities. Supporting documentation may be required by the organization, including proof of any volunteer hours. A nursing scholarships application form will require transcripts to verify education level and current GPA. Financial needs will also be taken into consideration by nursing scholarship committees. The organization will want to know of any other financial aid being received by the nursing student through grants and scholarships.
---
Do Nurse Scholarships Require an Essay?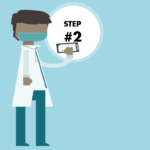 Not all organizations require a nurse scholarship essay. Each scholarship sponsor determines the eligibility requirements. Furthermore, no essay nursing scholarships are available through a number of private organizations. Instead of an essay, the scholarship board will use other deciding factors to determine eligibility and may review GPA, volunteer services, work experience, and financial need. Professional development organizations may offer no-essay nursing scholarships to current members. As an example, members of groups like the American Association of Nurse Practitioners are eligible for scholarship awards.
However, certain awards do require a nurse scholarship essay to qualify. Organizations may ask for one long-form answer or give applicants multiple short essays to complete. You can search for nursing scholarship essay examples ahead of time to know what type of questions to expect. Nursing scholarship essay examples include "Tell us a time when you were a leader;" "What are your goals in the field of medicine?" "How can healthcare workers make a positive difference in the world today?"
Applicants should go through several drafts when writing a nurse scholarship essay. The goal is to answer the question honestly and follow the instructions for the letter. For instance, if the essay states to not exceed 300 words, don't write a 1,000-word essay in an effort to impress the scholarship committee. Always proofread the essay to correct spelling and grammar errors before submitting it.
---
Who Should Provide Letters of Recommendation for Nurse Scholarships?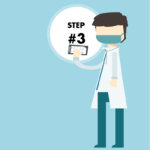 A nursing scholarship recommendation letter is a standard requirement on most application forms and is usually written by teachers, coaches, employers, clergy members, volunteer chairs, or politicians. Applicants should carefully consider who they choose to write their nursing scholarship letter of recommendation.
Although the job title held by the person is important, students will also want to choose someone who is familiar with their achievements. For instance, if the applicant has a strong relationship with a teacher, the teacher's nursing scholarship recommendation letter will come across better than a doctor who barely knows the applicant.
Applicants should be in constant contact with their chosen advisor who is writing the nursing scholarship letter of recommendation for them. The writer should know what the scholarship means to the applicant and what type of attributes that the committee is looking for in recipients. Applicants should request letters of recommendation from more than one person and give each writer plenty of time to complete the letter.
---
Related: