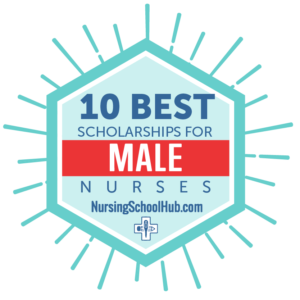 The best male nursing scholarships offer financial assistance to male nurses that they do not have to pay back. From Clara Barton to Florence Nightingale, the nursing profession is generally thought of as a women's occupation. This was also true, at one time, to the field of education. Some distorted perception that nursing is 'women's work' is likely due to the fact that a qualified nursing professional must compassionate, empathetic and gentle — what is generally categorized as feminine qualities. As impractical as this sounds, it is also the truth.
A distorted stereotype of male nurses, or anyone else for that matter, creates conflict and dissension; which eventually disrupts a nursing staff's routine. Male nurses are often quite noticeable in a profession that has dominated by women for as long as anyone can remember. Most people tend to shy away from change, while others run for the hills. This very human fear of change is the catalyst for discrimination and stereotyping — sweeping assertions about the entire slice of the world's population.
---
Finding Scholarships for Men in Nursing
Featured Programs
A nurse is a critical part of our medical and healthcare infrastructure. Their jobs are challenging, but offer great personal and professional satisfaction. Nursing salary differences should reflect improvements in skill levels, education, and experience, not simply by gender. That's why many organizations are making efforts to encourage men to enter the profession. One key way to do so is with male nursing scholarships.
Nursing School Hub has put together a list of 10 scholarships that are either explicitly intended for men or actively encourage men to apply. With the costs of college steadily rising, scholarships are essential to helping nurses get the most out of their education.
---
1. American Association for Men in Nursing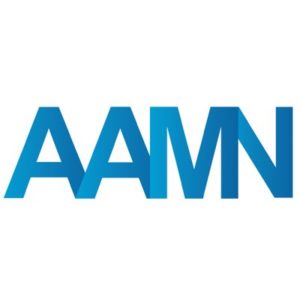 The American Association for Men in Nursing offers one of the leading male nursing scholarships across the nation for those who are looking to enter the nursing field. This organization has a mission to provide a resource for men who are entering a profession that is predominantly women and provide continued support and education for these nurses. Membership is open to men, women, and even schools that have a nursing program. Their goal is to enhance the male presence in the field and support these professionals in their studies.
Their annual AAMN scholarship is open to male students who are currently enrolled in a nursing program and seeking scholarship opportunities. In order to maintain the mission and research that the AAMN is founded upon, annual scholarship opportunities are awarded by a committee who reviews the applications of those who have applied, as well as their current academic standings.
Deadline: N/A
---
2. Army Nurse Corps Association Scholarship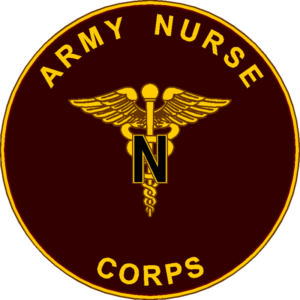 The Army Nurse Corps Association provides a scholarship opportunity for military men who are aspiring to the nursing program. For those students who are enrolled in a Bachelor or advanced nursing degree that have either active or veteran military status, they can apply for this scholarship opportunity. This organization is open to military nurses that are active, retired, or even reserve, based out of the state of Texas. In addition to providing scholarships for nursing programs, this organization works to supply grants for nursing research as an ally of the profession.
The scholarship is one of a few male nursing scholarships that do have strict requirements for those applying, such as not using any military funding for the current program. Those who have served must have previously retired from the military with an Honorable Discharge. Those interested in the scholarship should refer to the website annually in the fall semesters in order to gain application information.
Deadline: Varies
---
3. Emergency Nurses Association Scholarships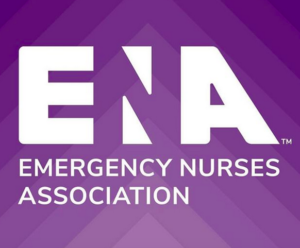 The Emergency Nurses Association Foundation is an organization centered around emergency nurses across the nation and providing them a scholarship opportunity to assist in their career program. These male nursing scholarships come in quite the variety. They are even open to men who live internationally and desire to become an emergency nurse. The Emergency Nurses Association Scholarships provide men who are working towards becoming an emergency room nurse the ability to gain financial assistance in an area that is in demand for nurses in every state.
Each year, the ENA Foundation offers several scholarship opportunities for those men who are members or even non-members of the organization, but that are committed to emergency nursing. For those who plan to attend the annual conference held by the ENA Foundation annually, they are able to do so and apply for one of these specific scholarships. These scholarships can be used for programs that are undergraduate, graduate, and even doctoral programs in the field of nursing.
Deadline: July
---
4. Hector Gonzalez Past Presidents Scholarship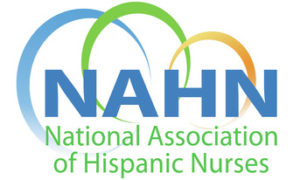 The National Association of Hispanic Nurses began as a way to bring in more diversity to the nursing industry and encourage the Hispanic population by providing them financial assistance that would encourage them to continue to complete their programs with success. The organization offers a variety of scholarship options based on program level, encouraging nurses to move forward and advance their nursing degrees to the master's level.
For the male nurse who is Hispanic, there is a unique scholarship opportunity offered to them by the National Association of Hispanic Nurses known as the Hector Gonzalez Past President Scholarship. This is one of the male nursing scholarships available to assist men who are obtaining their associate's in nursing, getting their foot in the door of the nursing field. They can use this scholarship to cover tuition for one of their years, minimizing debt and completing the program.
Deadline: N/A
---
5. Hispanic Scholarship Fund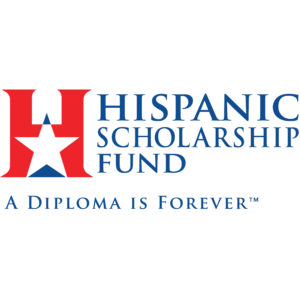 The Hispanic Scholarship Fund is an organization that is founded around Hispanic students receiving financial assistance for higher education. They are academically competitive among the applicants. Due to its flexibility, male nursing scholarships can be generated from this fund, as all programs are accepted as long as the recipient is planning to enroll in either a four-year undergraduate program or graduate school following receipt of the award.
Male Hispanic nurses are a demographic that is even smaller than the general male nurse minority in the field. However, there are multiple scholarship opportunities provided annually through this organization and male nurses have the ability to take advantage of this opportunity. These scholarships do have a competitive nature, as there are GPA requirements for the scholarship applicants depending on which criteria they meet and where they are currently in their education. These awards range in amount from $500 to as much as $5,000.
Deadline: February
---
6. HRSA Nurse Corps Scholarships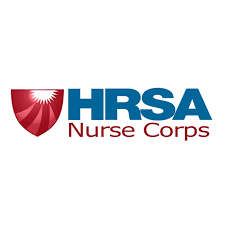 At the Health Resources and Services Administration, one of the scholarship opportunities available is the Nurse Corps Scholarship Program. In an attempt to cover educational costs from tuition and books to lab fees, these scholarships provide financial assistance to recipients who are enrolled in a nursing program that is recognized and accredited within the nation.
The Nurse Corps program is one of the male nursing scholarship options available to those men who are seeking male nursing scholarships to assist them with their career goals. The scholarship seeks out those who are passionate to assist others within the medical field. Instead of offering a specific amount for your scholarship, the award is contingent upon you agree to work in a critical needs area at their discretion following graduation. This means that the male nurses applying for this scholarship cannot have any obligations that would prevent them from moving upon graduation.
Deadline: N/A
---
7. Men in Nursing Award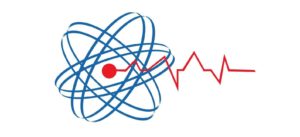 A scholarship designed specifically for male nurses, the Men in Nursing Scholarship is supplied by The Great Nurse Foundation. Its goal is to encourage more men to embrace the nursing field as a career and continue into leadership roles throughout the industry. This scholarship is awarded twice annually and reviews both the submission requirement as well as academic performance when being nominated.
Unlike other male nursing scholarships, the Men in Nursing Scholarship has a few different things to consider for applicants. The criteria for this scholarship are that the applicant must be a member, identify their gender as male, and also be currently enrolled in a nursing program that is accredited. When applying for their scholarship, they are required to include a written submission regarding male nurses and the barriers that they face in this industry. The scholarship committee will review these submissions in addition to current academic standings and make their decision.
Deadline: July
---
8. National Black Nurses Association Scholarships

The National Black Nurses Association, Inc. is a foundation created to provide minority Black citizens the ability to have the support and assisting the organization in the nursing industry. Assisting their members with the ability to further their education and excel in the nursing industry is a part of their mission. Not only are they available as a resource and support for black nurses, but they provide numerous scholarships annually that support their members in their academic endeavors.
There are thirteen scholarship opportunities within this organization alone, which give accessibility to black male nurses seeking male nursing scholarships. These scholarships each have their own specific criteria and are dispersed to applicants based on academic merit, their current standing in their program, and their nursing career goals. Some of these different scholarships require the students to be enrolled in a specific program such as an undergraduate or graduate program.
Deadline: April
---
9. NurseTim Scholarships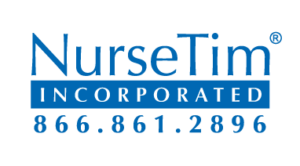 The NurseTim Scholarship opportunity is open to male nurses who are currently enrolled in a nursing program of any level, whether it be undergraduate or graduate level. The Mission behind the NurseTim Scholarships is to give back to recipients who are in need and have a passion for assisting others. They also encourage their recipients to further their education. The organization was founded by Tim and Christina Bristol, who have a passion for assisting those that share their nursing passion.
These scholarships are based throughout the nation, and range in size from $500 to $5000 depending on the particular scholarship, as NurseTim is a sponsor to these different scholarships. Some scholarships sponsored are male nursing scholarships and other gender-neutral scholarships that require a competitive nature in a variety of areas and have criteria requirements. This foundation not only reviews academic performance, but also the level of service by the recipients who are receiving the award.
Deadline: Varies
---
10. Tylenol Future Care Scholarship

The Tylenol Future Care Scholarship provides approximately forty students financial assistance to pursue their nursing or medical program in which they are currently enrolled. This is not only a male nursing scholarship but also open to all genders, prompting appropriate competition for the scholarship.
This scholarship is sponsored by Tylenol, as it encourages students to pursue their medical careers. Applicants are reviewed based upon their academic merit in their current program, as well as their program and its accreditation. This scholarship has provided over 8 million dollars to students pursuing a degree in healthcare over the last twenty years, and is continuing to offer this reward for the upcoming academic year.
Deadline: Varies
---
Are There Nursing Scholarships for African American Males?
Fact. African American men are significantly underrepresented in the field of nursing. Many medical and minority-based organizations recognize the negative influences this nursing underrepresentation has on patient care. In response to this recognition, many scholarships for African American males became available. The ultimate objective of these programs and scholarships was to financially encourage black men to become nurse professionals.
African American nurses are important to black male patients because they are likely to feel more comfortable speaking about their personal situation to a black nurse; a medical professional who is likely to be better equipped to understand their situation and their culture. The narrative that follows offers a few suggestions of the many available scholarships for African American males.
---
Other Scholarships For African American Males
The San Diego Black Nursing Association — To be eligible, an African American nurse must be at least six months into their studies and be a member of the San Diego Black Nursing Association.
The Gates Millennium Scholars Program awards minority students with have demonstrated high achievement and academic excellence. The Gates Millennium scholarship follows strict requirements but is incredibly generous.
AETNA, in conjunction with the National Coalition of Ethnic Minority Nurse Association, has several scholarships for African American males.
---
Do Men Face Stereotypes and Discrimination in Nursing?
The historical association of nursing with women, unfortunately, results in male nurses discrimination and male nursing stereotypes. In recent years, though, research has found that male nurses have a positive impact on male health. As a result, many organizations are working to increase the presence and visibility of men in the nursing field.
---
The American Assembly for Men in Nursing (AAMN)
The American Assembly for Men in Nursing is dedicated to the advancement of men in the nursing profession. AAMN's programs seek to educate male nurses, support nurse professionals and to improve how healthcare is delivered to patients.
The American Assembly for Men in Nursing offers a comprehensive library of resources to address the issues regarding male nursing stereotypes and male nurses' discrimination. They cover topics like:
A Survey of Men in Nursing
Changing Nursing's Future
Males Nurses Break Through Barriers to Diversify Profession
It is noted that the discrimination and stereotyping that was once so prevalent in the nursing profession has begun to loosen its grip on the profession.
---
What Are the Benefits of Being a Man in Nursing?
As an underrepresented portion of the nursing profession, male nurses often find themselves in higher demand. Being in demand brings about male nursing salaries that often exceed that of their female nurse counterparts. The gender pay gap in nursing is a very real phenomenon.
Education Choices — higher male nursing salaries are often the result of the fact that male nurses tend to hold a bachelor's degree or an even more advanced nursing degree.
Career Paths Chosen — male vs female nurses statistics reveal male nurses tend to work in those areas of the country that pays higher male nursing salaries.
The male nurse salary vs female nurse salary variances is highlighted best in the case of nurse anesthetists. It is common knowledge that a nurse anesthetist pays the highest salary of all nursing specialties. According to the American Association of Nurse Anesthetists, the higher compensation packages for nurse anesthetists attracts more men than women to this nurse specialty.
Additionally, it is noted that according to published male vs female nurses statistics also disclose that male nurses tend to work more hours, on average, than female nurses. When one considers that many nurses are paid on an hourly basis, this fact adds to the variance between how much a male nurse earns vs. how much a female nurse earns.
---
Related: