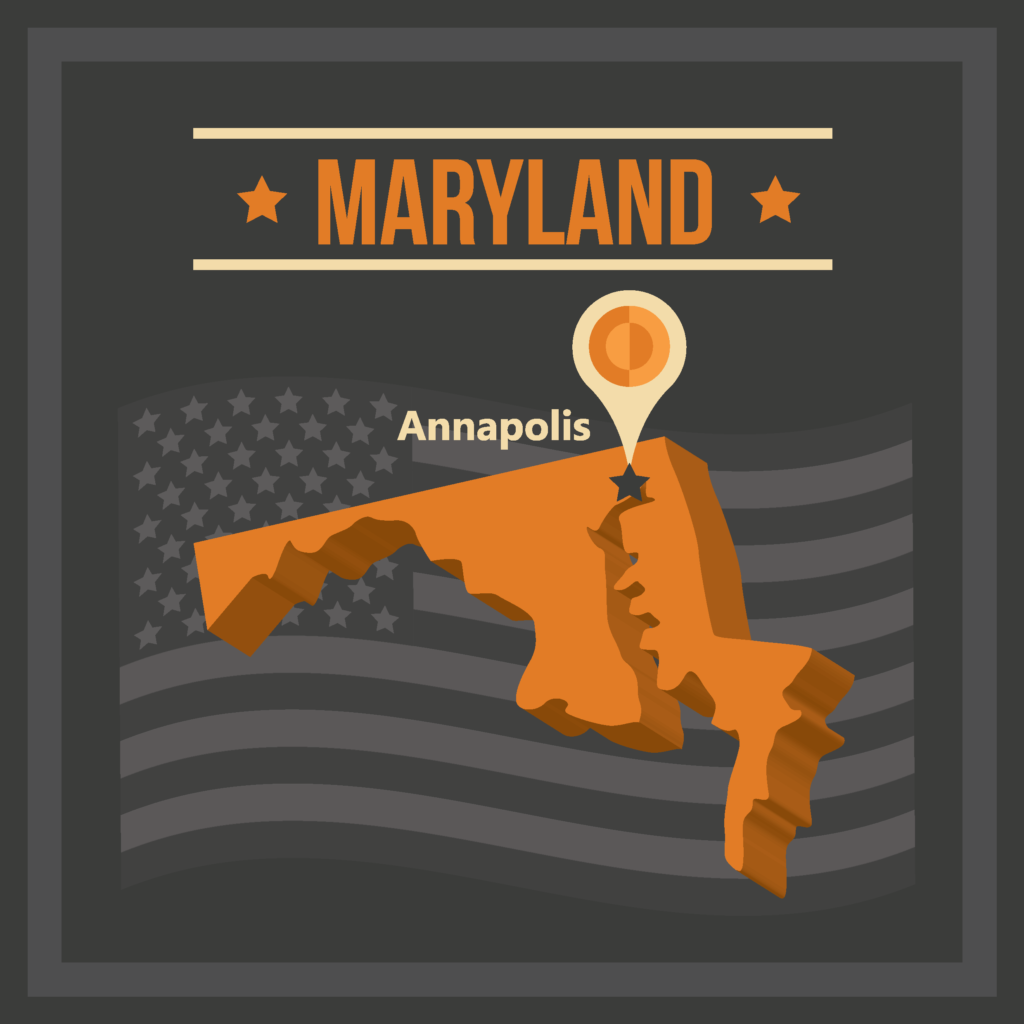 Maryland Nursing outlines the educational, licensing, and also career prospects for nurses. The state is on the eastern coast of the US in the Mid-Atlantic Region. It borders several states, including Delaware (to its east), Pennsylvania (to its north), Virginia, West Virginia, and, most importantly, the District of Columbia. While Annapolis is the capital, Baltimore is the most populous city. Maryland had a total population of about 6,177,000 in the 2020 census count.
This versatile state has a mix of both urban and rural communities. So, a thriving city is only about a 30-minute drive from an area surrounded by trees and lush fields. Additionally, there are many historical locations like Gettysburg and other battleground spots in Frederick and Urbana. So, if you want to attend a school of nursing in Maryland, check out the Nursing School Hub's list of the best nursing programs in Maryland.
---
HOW DO YOU BECOME A NURSE IN MARYLAND
Featured Programs
The Maryland Board of Nursing issues licenses to registered nurses, practical nurses, and advanced practice registered nurses. You can get a Maryland nursing license by exam or by endorsement. Further information on how to apply is available on the Maryland Board of Nursing website.
Maryland Nursing License by Exam
To obtain a nursing license by Exam, first, you must graduate from an approved nursing program. Then, after completing the education component, you can apply for a nursing license by submitting the following to the board of nursing in Maryland.
License by Endorsement or Reciprocity
To apply for a nursing license by endorsement or reciprocity, you need to provide the above items to the state board of nursing in Maryland, along with verification of licensure from the original state where you obtained it.
Maryland Is Part Of The Nurse Licensure Compact (NLC)
Maryland was the first state to become a member of the Nursing Licensure Compact (NLC). Through the compact, nurses with a nursing license in Maryland can also work in other NLC states if they meet the Compact's requirements. The NLC standards require nurses to submit a background check with fingerprints and also pass the NCLEX-RN.
Helpful Links for Maryland Nurses
---
CHOOSING THE RIGHT NURSING SCHOOL IN MARYLAND
Choosing one of the best colleges for nursing in Maryland begins with making a list of nursing schools and programs that interest you. Next, you will need to gather your paperwork. Most colleges and universities will require you to provide a high school transcript or proof of graduation. Some schools may also ask for your SAT or ACT scores, an essay, and letters of recommendation. Next, you should make sure the school you choose is accredited.
Schools receive accreditation to demonstrate their academic quality. When applying to schools in Maryland, make sure they have accreditation from the Middle States Commission on Higher Education so you can get a job after graduating. If you are interested in beginning school immediately, you should look for nursing schools with no waiting list. Some programs will not accept students for at least a year.
One of the easiest ways to become a nurse in Maryland may be through a community college program. These schools offer nursing programs for one and two years and allow students to sit for the NCLEX after graduation. Additionally, the cost of tuition at community colleges is usually significantly less than four-year universities. After becoming a licensed nurse, you can enroll in an RN-BSN or RN-MSN program.
---
CHOOSING THE RIGHT NURSING PROGRAM IN MARYLAND
The type of nursing program you want to attend is also essential in your decision process. For example, if you want to finish your degree faster, you should find an accelerated nursing program. On the other hand, you may need a part-time or online nursing program in Maryland to meet your needs.
The nursing program you attend should also have programmatic accreditation. The nursing program accreditation organizations to look for programs are below.
---
HOW MUCH CAN NURSES EARN IN MARYLAND
How much money do Nurses make in Maryland? According to the May 2020 information from the Bureau of Labor Statistics (BLS), nurses in Maryland earn an annual mean wage of $81,590, which is above the national mean of $80,010. However, the cost of living in Maryland is slightly higher than the national average. Therefore, the higher salary offsets the higher cost of living. In addition, a nursing salary in Maryland can be higher if the nurse has an advanced degree or a nursing specialization.
---
NURSING JOB OUTLOOK IN MARYLAND
Employment for RNs in Maryland is excellent. In fact, Maryland employs around 20 nurses for every 1,000 workers. Because this rate is just under the national average, there is a slight demand for nurses in Maryland.
The prospects for nursing jobs in Maryland for individuals graduating from a nursing program in Maryland also looks really good. According to the Maryland Department of Labor, Licensing, and Regulation, the nursing field is expected to grow much faster than most other professions. This means that every doctor's office nurse and hospital nurse can expect to continue to find work as a nurse. The nursing in Maryland seems to be a reasonably secure job.
---
STATE-BASED FINANCIAL AID FOR MARYLAND NURSING PROGRAMS
Luckily for the nursing field, Maryland has plenty of beneficial aid programs. Everything from need-based grants to merit-based scholarships to career-based scholarships are available. Additionally, this aid is available for anyone entering a nursing program. Students looking for need-based aid are required to fill out a FAFSA or Free Application for Federal Student Aid to determine eligibility. Here are a few of the nursing scholarships in Maryland.
State Nursing Scholarship Program and Living Expenses Grant
The State Nursing Scholarship Program and Living Expenses Grant are merit-based awards with amounts between $1,000 and $5,000 in accelerated programs.
Tuition Reduction for Non-Resident Nursing Students
This scholarship gives out-of-state students a tuition reduction. But, after graduating, students must work in Maryland for the same number of years they receive funds.
Maryland Higher Education – Graduate and Professional Scholarship Program
There are also additional funds available for students in dire financial straits. The Graduate and Professional Scholarship Grant offers need-based awards from $1,000 to $5,000 and is also annually renewable.
---
YOUR NURSING CAREER IN MARYLAND
Maryland has a higher median wage for nurses than the national average. Also, nurses are in demand in Maryland. There are many great nursing colleges in Maryland, and it is close to many metro areas on the east coast. Maryland is a great place to live and to start a nursing career!
---
Related: