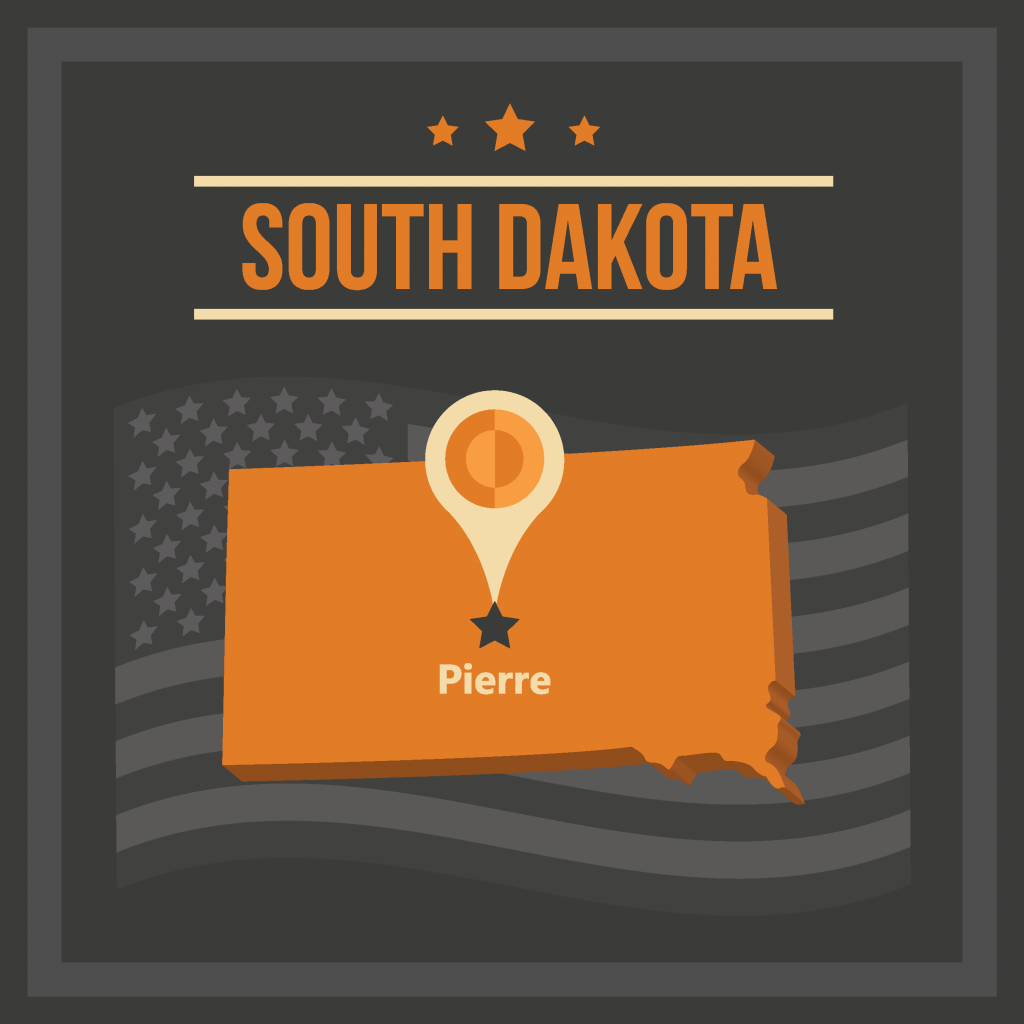 South Dakota nursing outlines the educational, licensing, and career prospects for nurses in the state. This midwestern state grew 8.9% from 2010 to 2020. The total population grew to 886,667 in 2020, and it ranks 16th in the nation in total population. Although the population is high, the state is big and has many rural areas. And the South Dakota population density ranks 46th in the nation. Most of the state's population lives in cities like Pierre, the capital, or Sioux Falls, the most populous city.
Agriculture and financial services play an essential part in the state's economy. Home to Mount Rushmore, the Badlands, and the Black Hills, tourism is also a large part of South Dakota's economy. South Dakota has a lot to offer! If you are thinking about a nursing career in this state, check out our list of the best nursing programs in South Dakota.
---
HOW DO YOU BECOME A NURSE IN SOUTH DAKOTA
Featured Programs
How do I get a South Dakota nursing license? The South Dakota Board of Nursing issues licenses to practical nurses (LPNs), registered nurses (RNs), and advanced practice registered nurses (APRNs). You can get a license by Endorsement or by Exam. Further information on applying is available on the SD Board of Nursing website administered by the State of South Dakota Department of Health.
South Dakota Nursing License by Exam
After graduating from an approved nursing program, you can apply for a South Dakota nursing license by Exam by submitting your application to the Board of Nursing. You will also need to submit:
an application fee

a Criminal Background Check with fingerprint cards

a Certificate of Nursing Education (CNE) from your nursing school

Proof of NCLEX-RN exam registration
SD
License by Endorsement or Reciprocity
To apply for a South Dakota nursing license by Endorsement or reciprocity, you need to provide the above items and:
Verification of licensure from the original state of licensure

Verification of nursing employment or volunteer work
South Dakota Is Part Of The Nurse Licensure Compact (NLC)
On January 1, 2001, South Dakota became a Nursing Licensure Compact (NLC) member. This membership allows nurses in South Dakota to work in NLC states if they meet the NLC requirements. The NLC standards require nurses to submit fingerprints, a background check, and pass the NCLEX-RN.
Helpful Links for South Dakota Nurses
South Dakota Application for Licensure by Exam

SD

Application for Licensure by Endorsement
---
CHOOSING THE RIGHT NURSING SCHOOL IN SOUTH DAKOTA
Choosing the right nursing school in SD begins with listing the nursing schools and programs that interest you. Next, you will need to gather your paperwork. Most colleges and universities will require you to provide a high school transcript or proof of graduation. Some schools may also ask for your SAT or ACT scores, an essay, and letters of recommendation. Next, you should make sure the school you choose is accredited.
Schools receive accreditation to demonstrate their academic quality. When applying to schools in Maryland, make sure they have accreditation from the Middle States Commission on Higher Education. Suppose the nursing school you attend is not accredited. In that case, you may not be able to receive financial aid or get a job after graduating.
One of the easiest ways to become a nurse in South Dakota may be through a community college. These schools offer nursing programs for one and two years and allow students to sit for the NCLEX after graduation. Additionally, the cost of tuition at community colleges is usually significantly less than four-year universities. After becoming a licensed nurse, you can enroll in an RN-BSN or RN-MSN program.
---
CHOOSING THE RIGHT NURSING PROGRAM IN SOUTH DAKOTA
The nursing program in South Dakota you attend should also have programmatic accreditation. The South Dakota nursing program accreditation organizations to look for are:
---
HOW MUCH CAN I EARN AS A NURSE IN SOUTH DAKOTA
How much money do nurses make in South Dakota? According to the May 2020 information from the Bureau of Labor Statistics (BLS), nurses in South Dakota earn an annual mean wage of $60,960, which is below the national mean of $80,010. Even though this wage is under the national average, nurses earn a higher salary if they earn an advanced degree or hold a nursing specialization.
---
NURSING JOBS OUTLOOK IN SOUTH DAKOTA
What is the SD Nursing Jobs Outlook? Job opportunities for nurses in South Dakota, in most employment settings, are expected to be excellent. Registered Nurses are anticipated to create the second most number of jobs in the state. It is expected that some employers will have difficulty attracting and keeping enough nurses.
The Bureau of Labor Statistics (BLS) May 2020 nursing report indicates the state employs around 32 nurses for every 1,000 workers. This rate is well above the national average, and South Dakota employs more nurses per capita than any other state. The top four employment places reported by the South Dakota Center for Nursing Workforce (SD CNW) in 2020 are:
39.1% – hospitals

11.8% – ambulatory care settings

11.6% – other settings

6.0% – nursing homes and extended care
---
STATE-BASED FINANCIAL AID FOR SD NURSING PROGRAMS
What kind of South Dakota-based Aid to Education is available? Since 1989 the South Dakota legislature has sponsored a loan program for student nurses. Students can use the loans for direct school expenses such as tuition and books. In addition to the government-sponsored loan program, there are other financial aid opportunities for students. Among them are the South Dakota Corps Scholarship Program and the South Dakota Pell Grant. Prospective students should contact their school to find out what assistance is available from the school, the federal government, and other sources.
---
YOUR NURSING CAREER IN SD
South Dakota already has a lot of nurses. However, the cost of living and tuition is relatively low in South Dakota. In addition, because SD is a member of the NLC, nurses with a nursing license in SD can work in most US states. South Dakota is a great place to live and to start a nursing career!
---
Related: