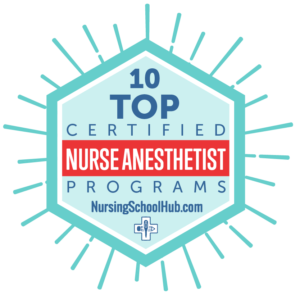 The top Nurse Anesthetist programs are mostly a hybrid format and train nurses to administer anesthesia before procedures. A nurse anesthetist is a nurse specializing in the field of anesthesia. Certified registered nurse anesthetists (CRNAs) are highly trained nursing professionals who administer anesthesia during surgeries, childbirth, and trauma situations.
The American Association of Colleges of Nursing has instituted a requirement that all CRNAs must have a Doctor of Nurse Anesthesia Practice (DPN) degree instead of a Master of Science in Nurse Anesthesia degree beginning in 2025. Any CRNAs who completed their MSN prior to that date will be grandfathered in. Programs offering CRNA education must start procedures to switch their programs over from MSN to DPN beginning in 2015.
Featured Programs
Typical CRNA programs take two to three years to complete, depending upon whether the student is pursuing their Master's degree (MSN) or a Doctor of Nurse Anesthesia Practice (DPN) degree. There are approximately 100 CRNA programs in the United States; competition to gain entrance to these programs is fierce. We've compiled a list of the top CRNA programs available.
---
Methodology Used to Determine Ranking of CRNA Programs
Which CRNA programs are the best programs for training? We looked at several factors: Accreditation, Reputation, Cost, and Alumni Success. Metrics were evenly weighted and ranked.
For any student interested in pursuing a career as a nurse anesthetist, determining which program to attend should be based on a variety of factors. Although the rankings granted to the schools are an important tool, a prospective student must look at other factors including the location of the school, requirements for entrance, accreditation, standing, and financial issues in determining the program that is best suited for that individual.
---
1. University of Texas Health Science Center Houston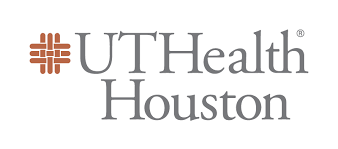 The nurse anesthesia program at the UT Health Cizik School of Nursing provides a unique learning experience for students who have their BSN degrees and want to also pursue a DNP. In fact, there are no BSN to DNP nurse anesthesia programs in any other public university in the state of Texas. The state-of-the-art simulation lab at the Cizik School of Nursing also allows students to experience and practice treating conditions that occur only rarely in clinical settings. This helps prepare the students so that they will know exactly what to do when they encounter the same situation with a real patient.
The Jane and Robert Cizik School of Nursing is part of the University of Texas Health Science Center at Houston (UTHealth). The school is located inside the Texas Medical Center, and students are able to make use of the center's resources and expertise. Furthermore, there are many opportunities for students and faculty to participate in clinical practice and conduct research. In addition, the Cizik School has awarded over 11,000 nursing degrees since 1972.
Degree: DNP
---
2. University of Maryland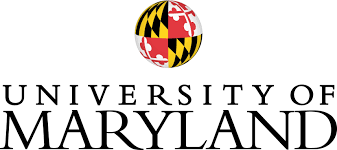 At the University of Maryland School of Nursing, the Doctor of Nursing Practice (DNP) program is a 36-month curriculum that trains students to provide anesthesia services to patients. Students can take some classes online. Furthermore, classes for the BSN to DNP and Master's to DNP nurse anesthetist programs start each year in June and clinical rotations start in the second year. These rotations take place at area hospitals, such as the Saint Agnes Hospital; the VA Medical Centers in Washington, D.C., and Baltimore, MD; and the R. Adams Cowley Shock Trauma Center at the University of Maryland Medical Center.
The University of Maryland School of Nursing has 28 simulation labs where students can experience simulated clinical scenarios under the guidance of faculty. The labs mimic an assortment of clinical settings, such as an operating room, maternity ward, or home health care setting. The school even has a lifelike robotic infant named Super Tory that is used for training simulations.
Degree: DNP
---
3. California State University Fullerton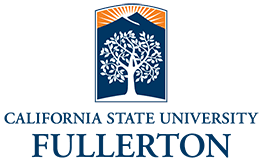 The College of Health and Human Development School of Nursing at California State University, Fullerton, has teamed up with the Kaiser Permanente School of Anesthesia (KPSA) to offer a collaborative DNP nurse anesthesia program. The CSUF DNP program lasts three years and graduates receive a Doctor of Nursing Practice degree with a concentration in Nurse Anesthesia upon completion of the program. California State University, Fullerton confers this degree to graduates.
The School of Nursing at CSUF has been training nurses for over forty years. The school has several clinical partners to provide practice opportunities for students as well as a simulation center and a family of sims. The sim family is two men (George and Bart), a birthing simulator called SimMom, and an infant simulator named SimNewB. The Kaiser Permanente School of Anesthesia opened in 1972 and is a leader among CRNA schools. Additionally, the school has trained many highly skilled Certified Registered Nurse Anesthetists.
Degree: DNP
Visit the program
---
4. Virginia Commonwealth University

The College of Health Professions offers Virginia Commonwealth University's DNAP program with two pathways to a career as a CRNA. The first is VCU's BSN to DNAP program. Referred to as a DNAP entry-to-practice degree, this program allows Registered Nurses (RNs) to earn the Doctor of Nurse Anesthesia Practice (DNAP) degree and become certified as CRNAs (Certified Registered Nurse Anesthetists). The school also offers a post-master's CRNA to DNAP program that is designed for students who are already CRNAs and want to earn a DNAP degree.
Virginia Commonwealth University's College of Health Professions trains nurses to take on leadership positions. The school has been listed as the #1 school for nurse anesthetist programs by U.S. News & World Report for more than ten years. In addition to its degree programs, the school also has a separate department that provides continuing education courses to anesthesia providers.
Degree: DNAP
---
5. Rush University

Rush University's College of Nursing MSN to DNP and BSN to DNP nurse anesthesia programs starts in the fall semester and lasts for 36 months regardless of whether the student entered the program with a bachelor's degree or a master's degree. Students in the MSN to DTP program will have fewer courses per term toward the beginning of the program. The program has a 100% post-graduation employment rate within six months. Many of the courses required for the program are offered online.
The College of Nursing at Rush University has a simulation lab that is available for use by students as part of the curriculum. The procedure rooms in the lab replicate the facilities in Rush's actual hospital and the training sessions are recorded so that students can watch the simulation after it is over for evaluation purposes. Clinical experiences are available at many locations, including Rush University Medical Center, MacNeal Memorial Hospital, The Rush SurgiCenter, Gottlieb Memorial Hospital, and Rush-Oak Park Hospital.
Degree: DNP
---
6. University of Iowa

The College of Nursing offers the University of Iowa's post-grad certificate, MSN to DNP, and BSN to DNP nurse anesthesia programs. The Iowa DNP degree prepares nurses for leadership positions. Upon completion, graduates will be able to assess situations, recommend interventions to help improve the quality of care and evaluate the outcomes of the action that was taken.
The College of Nursing at the University of Iowa offers flexible schedules available for its academic courses, with classes available both online and on-campus and custom study plans available. There are many scholarships and tuition assistance programs to help students pay for their classes. The school has nationally-recognized faculty members and has very high pass rates and completion rates for its programs.
Degree: DNP
---
7. University at Buffalo (SUNY)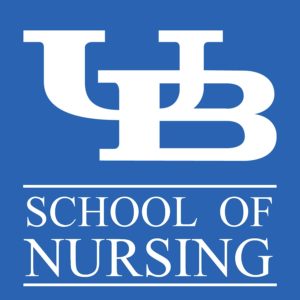 The University at Buffalo School of Nursing offers two nurse anesthetist programs. The first is a comprehensive three-year BS to DNP program that can be taken full-time only. The program requires a total of 124 credits: 11 in foundation courses, 15 in research, 22 in DNP core courses, 10 for the capstone and advanced practice courses, and 70 in nurse anesthetist specialty courses. There is also an MS to DNP program for nurses who are already nurse anesthetists but wish to upgrade their master's degree to a DNP. This program is offered part-time and takes five to seven semesters to complete.
At the University at Buffalo School of Nursing, there are opportunities for students to learn and collaborate in a variety of settings, through online courses, and in the classroom. The school's values spell out I CARE: Integrity, Collaboration, Accountability, Respect, and Excellence. In 2018, the school had a 1st-time pass rate of 80% and a 2nd-time pass rate of 100% for the NBCRNA NCE, which is the national certification exam for nurse anesthetists.
Degree: DNP, 2 tracks – BS to DNP and MS to DNP
---
8. University of Pittsburgh

The University of Pittsburgh School of Nursing offers two DNP programs. The first is a post master's CRNA to DNP program. This program is an online 36-credit curriculum for CRNA applicants to expand their knowledge and earn their DNP degrees. The second program is a BSN to DNP program that must be completed on-site. The program was developed in response to the mandate by the American Association of Nurse Anesthetists (AANA) that nurses must possess a doctoral degree to enter into practice in the field of nurse anesthetics. The program is 86 credits and takes three years to complete. Each student must complete a scholarly capstone project as part of the program requirements.
The School of Nursing at the University of Pittsburgh trains nurses to improve the health of the entire community. Additionally, the school provides nurses with a strong academic foundation that allows them to engage in scholarly activities and evidence-based practice.
Degree: DNP
---
9. Baylor University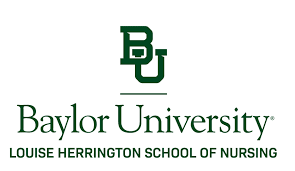 The School of Health Professions at Baylor College of Medicine offers to DNP tracks: an MS to DNP track for nurses who have earned their master's degree from CRNA schools and need to get their master's degrees and a BSN to DNP track for RNs who want to become Certified Registered Nurse Anesthetists. The BSN to DNP track has two phases: didactic and clinical. Both phases are 18 months long. Upon completion of the program, students will be ready to take the National Certification Exam to become CRNAs.
Baylor's School of Health Professions has been training health care professionals for more than forty years. The school is located in the Texas Medical Center and offers clinical training experiences at many well-known hospitals. Students at Baylor gain experience in research and development by completing a project during the course of their program. 100% of the school's graduates are employed following completion of their training programs.
Degree: DNP, two tracks – BSN to DNP or MS-DNP
---
10. Georgetown University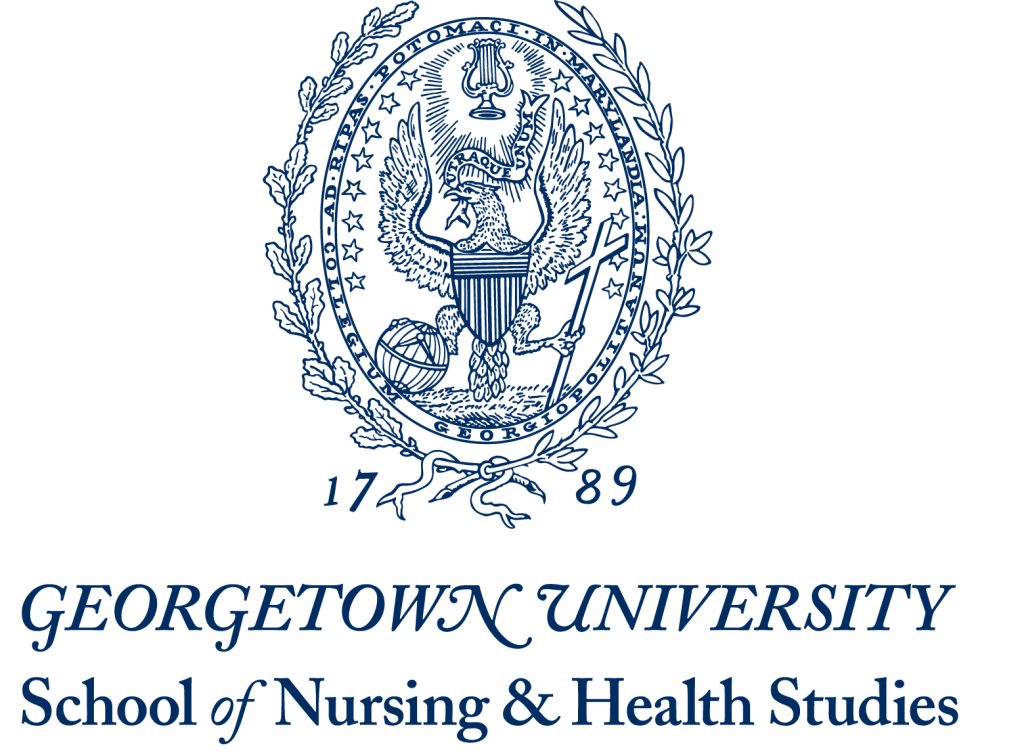 The BSN to DNAP program at Georgetown University's School of Nursing and Health Studies is a full-time degree. The 64-credit program takes three years to complete. The first 12 months is academic coursework that is completed in the classroom. The rest of the program is a mixture of research, classroom training, and also clinical experience. The school has a simulation center where students can practice and improve their skills in a safe environment. Georgetown's nurse anesthesia program makes use of a cadaver lab to teach anatomy and anesthesia to students in the program. Graduates are qualified to take the NCE.
The School of Nursing and Health Studies at Georgetown opened in 1903 and it focuses on reducing disparities in health among global populations. Georgetown is a Catholic university with a Jesuit mission. So, the school seeks to support the common good through service, teaching, research, practice, and also scholarship.
Degree: DNAP
---
Specializing in the Nursing Field of Anesthesia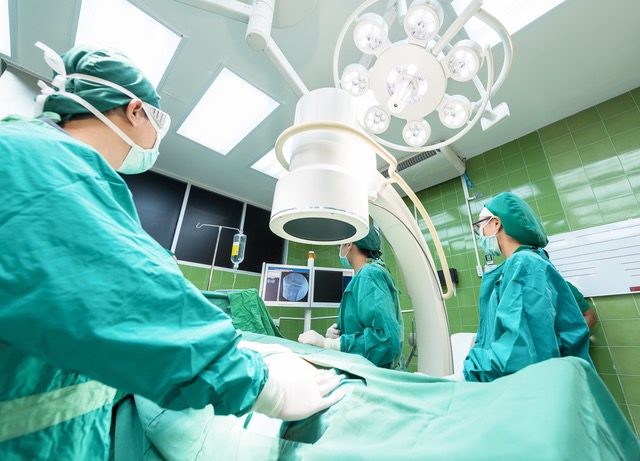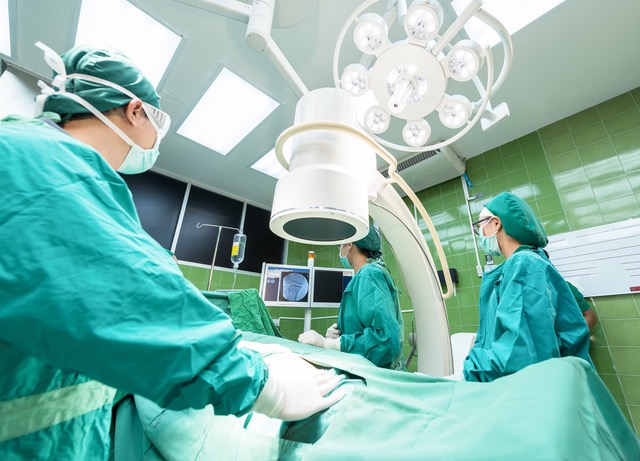 ---
What Kind of Education Do I Need to Become a Nurse Anesthetist?
A nurse anesthetist, or CRNA (certified registered nurse anesthetist), is a specialized nursing position that comes with a relatively high salary and an equally high amount of prerequisites. The payoff for doing the legwork to become a CRNA is worth it, but applicants should know the educational requirements needed to obtain the title of CRNA beforehand.
Before finding and attending accredited nurse anesthetist schooling, applicants must already have obtained the status of RN. That means applicants should already have:
Since the CRNA represents a graduate-level program, applicants with only a bachelor's who fill the other requirements can earn their master's as part of a CRNA program.
Once an applicant is ready, they must find accredited nurse anesthetist schooling to pursue that particular title. When seeking a CRNA, the school or program must have accreditation by the Council on Accreditation of Nurse Anesthesia Educational Programs (COA) specifically.
---
How Long Do Nurse Anesthetist Programs Last?
The length of nurse anesthetist schooling years can vary between programs. Generally, applicants can expect to spend at least six years and up to eight and a half years learning to become a CRNA.
However, for applicants starting with a bachelor's and license, the nurse anesthetist's schooling years will tend towards the longer lengths of time. The nurse anesthetist's schooling isn't complete until the applicant passes the National Certification Exam.
Because of the length of time involved, many practitioners will continue towards earning their doctorate through an MSN to DNP program. Transitioning from MSN to DNP often factors in the clinical hours, credits, and coursework earned during the applicant's graduate studies. So including a Doctor of Nursing Practice goal from the start can help applicants earn their doctorates as soon as possible.
---
What's the Difference Between a Nurse Anesthetist vs Anesthesiologist?
The term anesthetist is often confused with the term anesthesiologist. Since both titles deal with similar practices, it's understandable that some people might mix them up. The differences have to do with title and understanding exactly what does a CRNA do.
What does a nurse anesthetist do? A nurse anesthetist can administer anesthesia and also has the training to do it at the level of a doctor. The anesthetist is a registered nurse, and so has the duties that come with that title.
All the extensive training a nurse goes through to become a CRNA also gives them the wherewithal to prescribe medication, give pain-management plans, and even do administrative work typically left to physicians.
---
Nurse Anesthetist Programs
An anesthesiologist is a medical doctor that typically focuses only on anesthetics and anesthesia. Additionally, the position requires a residency, licensing at the state and national level, and usually a subspecialty.
The best way to think of it when wondering what does a nurse anesthetist do as compared to an anesthesiologist is to remember that CRNA is still a nurse with all that the title entails, while the anesthesiologist is the overseeing doctor.
Like most nurse and doctor combinations, patients will likely spend more time with their CRNA. But, those patients are in excellent care, because excellent care is the answer to the question of what does a CRNA do.
---
Are There Any Online DNP Nurse Anesthetist Programs?
Yes, but due to clinical requirements, they are almost all hybrid – fully online DNAP programs are rare. DNP anesthesia online programs do exist, but they come with a few caveats. Earning a doctorate, by necessity, is an intensive proposition that requires a lot of hands-on clinical work.
Applicants seeking DNP anesthesia online programs would do well to make absolutely sure the program is an accredited one. Additionally, even with accreditation, the odds are, that the program will represent a hybrid program that can only exist partially online.
---
Okay, Seriously – How Do You Say Nurse Anesthetist?
Many people's tongues trip over the word "anesthetist". The nurse anesthetist's pronunciation isn't as easy as saying anesthesiologist for some reason. Any search of the term will lead to a site or video for nurse anesthetist pronunciation guides.
---
Related: