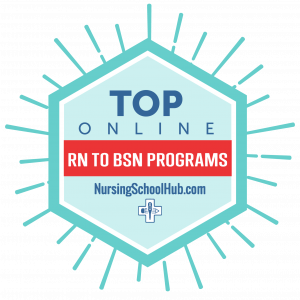 The top online RN to BSN programs offer students the flexibility they need to earn an undergraduate degree while still working. Whenever one hears RN and BSN, it is related to nursing. RN means a "Registered Nurse" whereas BSN means "Bachelor of Science in Nursing". After an individual finishes her college course, they can apply for a registry test and once they successfully pass the registry exam then the individual can be called a registered nurse.
It takes about two years for someone to complete a Registered Nurse course. On the other hand, BSN is a college diploma that is completed in four years, with a separate year for practical experience in a hospital. There are always debates on which of these two is better. One can get confused about which nursing program to choose as both have their own benefits.
Featured Programs
BSN offers more options for advancements and is necessary for anyone targeting a nursing specialty. On comparing RNs with BSNs, BSN seems to be a better choice. BSNs have better knowledge and skills but at the same time have heavier duties and responsibilities. ADN (Associate Degree in Nursing) courses to become an RN is much cheaper to complete as compared to BSN and take about half the time to complete the BSN courses which makes it more favorable and affordable for people with a low financial budget.
Here is a list of some of the universities that provide one of the finest online RN to BSN courses. These universities are remarkable reputations and are accredited by NLNAC or CCNE which are major national nursing accreditation agencies.
---
1) Western Governors University

Founded by 19 United States governors, this university is a non-profit private online university based in Salt Lake City, UT. WGU provides its student with some amazing features and is one of the award-winning universities for online training and courses. Its College of Health Professions provides one of the finest online RN to BSN degrees. Its program requires 120 competency units for complete completion of the course.
The students can present 50 competency units from their previous job and experience to make the course even easier. However, a minimum of 90 hours of clinical experience in a well-qualified health center guided by a mentor is necessary to qualify for these criteria. Western Governors University has been credited by a number of councils and universities in regional and even national levels making it one of the best online facilities.
---
2) Grand Canyon University

Located in Phoenix, Arizona, the Grand Canyon University (GCU) is a private Christian University that provides one of the best bachelor's degrees in the whole country. U.S News & World Report have also supported this statement. Bachelor's courses at this university can be completed in more than 20 states. When applying to GCU one must be a registered nurse, which is why there are no clinical requirements.
Its curriculum consists of 36 credit hours with a new online class every two weeks. Each course is five-week-long and can be completed by students in about 16 months. GCU is accredited by the Higher Learning Council (HLC) and the Arizona State Board of Nursing.
---
3) Walden University
Established by a pair of teachers in 1970, Walden University in its current state enrolls about 50,000 students in its online courses program. It is a private university that provides a BSN degree program for registered nurses. They have a very flexible RN to BSN program to allow their student to work as well. Their degree requires a foundation course, 50 credits of lower-division courses and 50 quarter credits of general courses, 54 core, and 25 elective courses.
This university even allows for an undergraduate minor during the same program as well. This university is accredited by Higher Learning Council (HLC) and is a member of the North Central Associations of College and Schools (NCA).
---
4) Colorado Technical University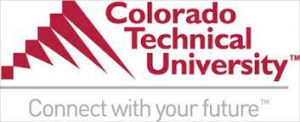 Founded in 1965 by Colorado Technical College, this university was once the education center for U.S Military Personnel. This university was named Best of the Best in Academia and Education in 2009. It annually enrolls about 25000 students for its online courses. They have a general education requirement for the student that includes courses in microeconomics, sociology, and business. They have a completely online-based RN to BSN course that mainly targets developing the administrative and leadership skills of their student in the field of nursing.
One of its unique and amazing features it that their student can start n the Master's Degree while they are still working on their BSN Degree. Like Walden University, this university has accreditation from the Higher Learning Council (HLC). Additionally, it is a member of North Central Associations of College and Schools (NCA) and also a member of the Council of Higher Education ACCREDITATION (CHEA).
Visit the program
---
5) Drexel University

Drexel University, a private research university located in Philadelphia, is known for being one of the first Universities to bring their nursing courses online and for their unique style of cooperative education. This university is open for all registered nurses and provides an option for their nurses to either take part in their RN to BSN program in a part-time or full-time fashion. Individuals are not required to visit the university itself to be associated with it.
All the degree classes are online. Additionally, there are special tuition plans for select students. This university has accreditation from the PA State Board of Nursing, the National League for Nursing Accreditation Commission (NLNAC), and also the Commission on Collegiate Nursing Education (CCNE).
---
6) University of Saint Mary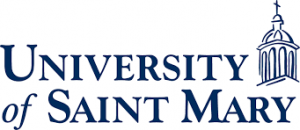 Saint Mary is a private university located in Leavenworth, KS. Saint Mary is one of the best CCNE-accredited universities for online studies. And it is frequently named a best university in the Midwest. The University of Saint Mary trains nurses to be their best. To complete the programs, students take nine nursing and nine non-nursing courses over 18 months.
Their courses mainly focus on the decision-making and crucial thinking abilities of their student in the required field along with intervention implementation, outcome evaluation, and nurse care development.
---
7) Indiana State University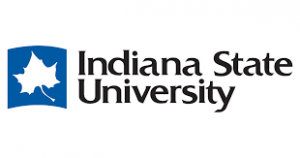 According to U.S News & World Report and other publications, Indiana State University (ISU) is the top online nursing program. This highly regarded public university is in Terre Haute. Through its College of Nursing, Health Services, and Health, ISU has one of the best online RN to BSN programs available.
This program of Indiana State University is open for individuals who are either LPNs or RNs. Additionally, no college visits and compulsory. Furthermore, students can complete the degree part-time or full-time depending on the student's preference. This allows students who need to work the flexibility to keep working. Also, ISU is recognized by HLC, NCA, and NLNAC.
---
8) Pima Medical University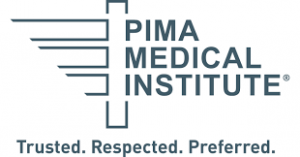 Founded in 1972 in Tucson, Arizona, the Pima Medical University (PMU) is the largest private and independently owned health school in the entire nation. It offers BSN courses for registered nurses with flexible hours to manage their education hours with other important commitments such as work and family. Their BSN course mainly focuses on evidence-based nursing practices, leadership, patient care management, and many more.
Their course may be as long as 70 weeks which is about 15 months but the overall completion time may vary depending on the progress rate of the students and transfer credits. The BSN degree requires about 48 personal credits and 72 transfer credits making a total of 120 credits. Additionally, the PMU program has an endorsement from The Bureau of Health Education Schools (ABHES).
---
9. University of North Carolina Wilmington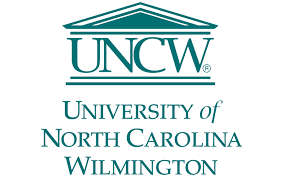 The University of North Carolin Wilmington is a public school and part of the NC university system. The main campus is located in the North Carolina city of Wilmington. Close proximity to the beach is a draw for many students. The city is also well-known for its movie studio.
Students can complete this 29 credit degree program in twelve months. Classes include professional nursing practice, leadership and management, gerontological nursing, and also community health nursing. Additionally, this BSN program is very affordable with some of the lowest in-state tuition available.
---
10. Ferrum College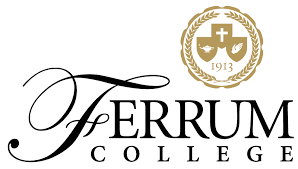 Ferrum College is a Methodist school in the southern Virginia town of Ferrum. The college opened in 1913 and has many majors in liberal arts and business. It also boasts the only agricultural private college agricultural degree in the state and one of the first environmental science degree programs in the US. Because of its location in the Appalachian mountains, the school has a rich history. The onsite Blue Ridge Institute and Museum is a must-visit repository for Appalachian Folklore
Nursing at Ferrum College offers an RN to BSN program entirely online. Students focus on research and evidence-based practice. Additionally, leadership and ethical practice in nursing are also a highlight of the program.
---
Commitment for Top Online RN to BSN Programs
However, for nurses that have completed their ADN courses, it is not the end of the road. Several programs offer RN to BSN online courses. Individuals that work can utilize flexible hours provided by online programs and gain their RN certification. Furthermore, after getting a job as an RN, many opt to get their BSN. Nevertheless, situations are not always that easy either. For many registered nurses with established jobs, going back to college is very difficult. To complete their BSN they must make major financial and also personal time commitments. This is the reason why online RN to BSN courses is more favorable for such individuals.
---
How can Top Online RN to BSN Programs Help You?
RN to BSN courses is useful as they offer several skill enhancements and also career possibilities. There are many benefits to having of BSN degree. First, a BSN increases your career options. Employers prefer RNs with a BSN over an ADN.  An additional benefit is you will give better skills and also professionalism. For example, BSN courses include an extra year for practical training in hospitals with enhances one's skills and professionalism.
Finally, this degree gets you a step closer to a Master's Degree (MSN). Because, after completing the BSN graduates can apply for a Master's Degree program and become one of the Elites in the nursing industry. If a person cannot renounce one's time or family responsibilities or the current job to complete their BSN courses then an online nursing degree can be the best solution for such individuals.
---
Related: