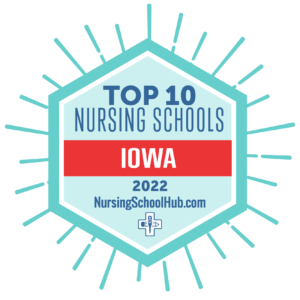 The best Iowa nursing schools offer a variety of accredited and affordable nursing degrees for new nurses and experienced RNs. Iowa, also known as the Hawkeye State, is in the Midwest region of the US. Des Moines doubles as the most populous city and the state's capital. When many people think of Iowa, they imagine cornfields. However, Iowa is transitioning its agricultural economy. The state is growing in new sectors like advanced manufacturing, financial services, information technology, and green energy production.
In addition, Iowa has a low cost of living and some of the lowest crime in the country. Iowa also has many excellent nursing schools and nursing programs. So, If you are interested in becoming a nurse in Iowa or returning to school to advance your nursing education in Iowa, this list is for you.
---
HOW WE RANKED THE BEST NURSING PROGRAMS IN IOWA
Featured Programs
Nursing School Hub features only reputable accredited nursing schools in Iowa in our ranking of the 10 Best Nursing Programs in Iowa. Nurses want a degree with real value. We compiled a list of nursing schools in Iowa ranked by tuition rates, student reviews, and graduate salaries. Our data comes from IPEDS and Niche.
---
1. University of Iowa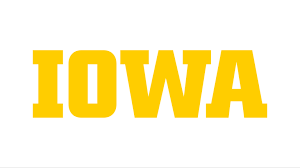 The University of Iowa offers several nursing programs. These include RN programs, RN to BSN programs, doctoral programs, and more. Thanks to its variety, the University of Iowa has become one of the best nursing schools in Iowa. However, variety isn't the only reason why this school is a top choice for nurses. UI also uses innovative programs and the latest technology, and it offers several fully online programs. Its technology includes simulation programs, so students get a lot of hands-on learning. In addition, faculty members have made advances in the nursing field, so students know that they're learning from some of the best.
The University of Iowa in Iowa City has one of the top schools of nursing in the United States. It provides top-notch training and high-quality research, so it makes a difference in Iowa and the United States as a whole. In addition, the nursing school has state-of-the-art learning facilities, helping students prepare for today's nursing field. In fact, Iowa as a whole is an innovative school. It ranks highly across several categories, including nursing and similar fields. 
Degrees: BSN, RN-BSN, MSN, DNP, PhD
---
2. Luther College

Luther College has become one of the best nursing programs and schools in Iowa, especially for students who want a well-rounded education. Nursing programs combine liberal arts with hands-on training. The hands-on experience starts right away, so students don't have to wait to learn the practical side of nursing. This approach helps students build their confidence from day one. Students learn how to care for different populations, including both urban and rural populations. The simulation lab introduces students to specific medical scenarios. 
Luther College is a private school in Decorah that provides a deep, multi-level education. It offers small class sizes, so learners can get to know their peers. Students achieve proven success after graduation. Alumni from Luther's nursing program have gone on to work in several prestigious locations. Luther College has a lot of resources to offer for learners. The nursing department, in particular, has high-tech facilities. Plus, students get a lot of personalized attention as they learn. Luther College graduates had a 97% pass rate for the nursing licensure exams in 2021. 
Degrees: BSN
---
3. Coe College

Coe College's nursing program is selective and challenging, preparing students to meet today's nursing needs. Students work directly with registered nurses for on-site training, which is just one reason why Coe College has one of the best nursing school programs in Iowa. Learners study many facets of nursing, including serving abroad, intensive care, and more. Along the way, students make connections and increase their confidence in the field. 
Coe College in Cedar Rapids has a tight-knit learning community. As one of the best private nursing schools in Iowa, Coe's small class sizes provide the perfect setting for discussions and deep thinking. In a hands-on field like nursing, small class sizes can make a world of difference. This way, students can get all the practical learning they need for success. At Coe College, high achievers apply their knowledge and talents to exciting career fields. Coe provides a multifaceted education. It centers on the liberal arts and sciences while also imparting relevant career skills. As a result, Coe students have a consistently high NCLEX exam pass rate.
Degrees: BSN
---
4. Dordt College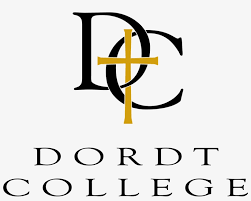 As one of the best nursing schools in Iowa, Dordt College combines deep theoretical knowledge with hands-on practical skills. Student nurses learn how to rise to the challenge of today's nursing environment. In addition to learning key nursing skills, students also learn how nursing works as an industry. This way, they get essential background knowledge that can help them as they build careers. Dordt's nursing program lets students work directly with patients. It also provides simulation learning opportunities. 
Dordt College is a Christian school, so this private nursing school program is rooted in a Christian worldview. The Sioux City school emphasizes a calling to help and care for people, which is why it appeals to students interested in a nursing career. Here, students can foster their compassion and empathy. Dordt is a small school that takes a personalized approach to education. This way, students can feel seen and heard in all of their classes. They learn deeply and sharpen their skills while forging relationships. 
Degrees: BSN
---
5. Northwestern College

Northwestern empowers nurses to become a positive force in the world, bringing healing to where it's needed most. As one of the best nursing programs and schools in Iowa, Northwestern College provides many clinical hours. Students complete clinical hours in both urban and rural settings, so they learn how to best care for both types of communities. Students work with professional nurses who act as mentors and guides. They also participate in service opportunities. 
Northwestern College is a Christian school in Orange City. Nursing students at these private nursing schools in Iowa follow a calling to help people and provide compassion. They also get to start using that calling as soon as possible, since the hands-on learning starts right away at Northwestern College. Northwestern's contemporary facilities provide a wide range of learning opportunities. Students learn how to stand out, both during college and after graduation. Along the way, they deepen their faith and sense of purpose. Northwestern nursing students have a 100% first-time pass rate on the board exams. 
Degrees: BSN, RN-BSN
---
6. Western Iowa Tech Community College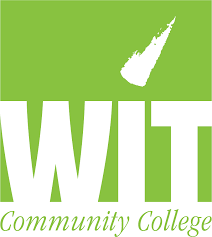 Western Iowa Tech Community College offers one of the best nursing programs in Iowa for those who want an associate's degree. The program prepares students to take on one of the most important roles in healthcare. It teaches big-picture skills like making referrals and promoting health, plus detailed skills like medicine administration. WITCC has transfer agreements with many colleges and universities, so nursing students can quickly begin a four-year program if desired. 
Western Iowa Tech Community College in Sioux City provides a solid educational foundation for many career types. It helps students get started on exciting career paths and pursue their goals. Students rise to the challenge as they prepare for high-demand jobs. As they build career skills, they also build resilience and other important factors for success. With the help of WITCC, learners make the most of their own drive and dedication. Many nursing students at WITCC qualify for free tuition. This is one of the best vocational nursing schools in Iowa.
Degrees: ASN
---
7. Morningside University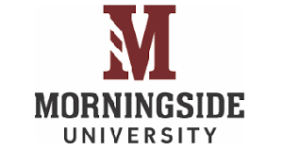 As one of the best nursing programs and schools in Iowa, Morningside University offers both undergraduate and graduate nursing programs. These programs combine classroom learning, simulations, and clinical hours. In fact, Morningside provides more clinical experience than many other nursing programs. Students gain a variety of experiences and skills as a result. They learn day-to-day nursing skills, effective communication, and leadership, all of which are vital for a successful nursing career. 
Morningside University is a small school in Sioux City with a close community of learners. Those learners can get to know their teachers and fellow students as they learn the skills they need. Though it's small, Morningside doesn't lack resources. Its nursing school, for example, uses some of the latest technology in the classroom. Courses dive deeply into core subjects, so students can master topics. One hundred percent of full-time undergraduate students at Morningside receive financial aid.
Degrees: BSN
---
8. St. Ambrose University

St. Ambrose University offers one of the best nursing programs and schools in Iowa, especially for Catholic students. This school helps students hone their passion for helping others as they put empathy into action. Courses teach students how to provide excellent care and help others live healthy lives. The nursing program provides small class sizes and a supportive environment. It covers practical nursing skills, but it also focuses on ethics in the nursing field. 
St. Ambrose University is a Roman Catholic institution in Davenport that provides a whole-person education. Its career training comes with a focus on social justice and compassion. That's one reason why it appeals to students who want to become nurses. It helps them harness their desire to help people. St. Ambrose University provides a challenging education that shapes lives. As a result, learners can grow as students and as people. SAU is one of the top regional universities in the Midwest.
Degrees: BSN
---
9. North Iowa Area Community College

NIA Community College offers LPN and ADN programs for nurses beginning a career. North Iowa Area Community College is one of the best nursing programs and schools in Iowa for those who want an associate's degree. This school partner with various universities for students who may want to transfer later. Students prepare for careers in hospitals, clinics, and other medical settings. The courses cover all of the essential skills that nurses need to provide excellent care. 
North Iowa in Mason City is the oldest community college in Iowa and one of the most affordable nursing schools in Iowa. For more than 100 years, NIACC has upheld its mission to enrich lives, both for its students and the region as a whole. This school provides a great career-focused education, helping learners reach their goals. It offers tools and resources for success, and it encourages students to engage with their community. All of these factors make NIACC a top choice among future nurses in Iowa. NIACC students have a 98% job placement rate.
Degrees: ADN (RN), ADN (LPN-RN)
---
10. Iowa Lakes Community College

Iowa Lakes Community College is one of the best nursing programs and schools in Iowa. This school helps students succeed as registered nurses and future bachelor's degree students, depending on their education and career goals. Students prepare for various clinical settings as they learn. At graduation, students become eligible to take the nursing licensure exams. The nursing programs at ILCC offer some excellent resources and technology for learners. They also provide an excellent value for education. 
Iowa Lakes Community College in Estherville is a career-centered school that focuses on its students. It provides an education that prepares those students for life after graduation. That life may include further education at a four-year school, or it may involve going directly into a career. Either way, ILCC provides the resources students need to take their next steps. ILCC takes a hands-on approach to learning that includes real-world experiences. Nearly half of ILCC students graduate without any debt making it one of the most affordable nursing schools in Iowa. 
Degrees: PN diploma (LPN), ADN (RN)
---
How Do I Choose a Nursing School in Iowa?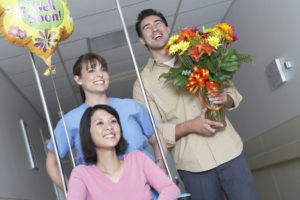 Finding the best nursing schools in Iowa isn't a simple task. That's because Iowa has several great nursing schools for you to choose from. On the one hand, it's great to have options, but on the other hand, those options can become overwhelming sometimes when you're trying to make such an important choice. At the end of the day, though, the best nursing school in Iowa will be the school that fits your needs best. Any number of options can help you get started in a fulfilling career.
Start by determining the type of program you want. Is it an RN to BSN program? An associate's degree? A doctorate? Knowing your program can help you narrow your list right off the bat. Not every school will offer the program you need, so focus on the ones that do.
From there, make a list of your most important educational needs. For example, you may need one of the most affordable nursing schools in Iowa, or you might want a specific specialization. Maybe you want a school with an easy commute or on-campus housing. Which schools seem to fit those needs best? Some schools may fit the bill more easily than others.
Once you narrow your list down to a handful of choices, schedule a visit to each of your possible schools. A campus visit can tell you a lot about a school's culture. Sometimes, seeing a campus in person can make a big difference.
And, of course, always make sure that you check to make sure you have one of the accredited nursing schools in Iowa before committing to a program. Accreditation ensures that you get the education you deserve. A non-accredited school, on the other hand, could hinder your career. You can find accreditation information on college websites, usually under the "about us" section.
---
How is the Job Market for Nurses in Iowa?
All across the United States, the demand for nurses remains high. Many RNs have retired or will retire soon, and US clinics desperately need new nurses to fill those vacancies. However, retirees vastly outnumber new graduates. As a result, newly-graduated nurses find a lot of job opportunities, and they find those opportunities fast.
Generally, nurses don't have to compete for jobs. Instead, workplaces are competing for nurses. Iowa is no different. Like the rest of the country, Iowa's demand for nurses is growing steadily. In fact, nursing is one of the most in-demand jobs in the state of Iowa. As the job market continues to grow, Iowa's nurses will continue to serve in highly important roles. 
---
How Much Do Nurses Make in Iowa?
Nurses tend to make higher salaries than the average person in the US. In Iowa, registered nurses make an average of $57,930 per year. This number is below the national average for nurses but above the national average across all industries. Not all nurses will make the average salary. Some Iowa nurses may start with a lower salary before they gain experience. That being said, an annual salary doesn't always provide the full picture of what a nurse can make on the job. Thanks to the national nursing shortage, many hospitals offer sign-on bonuses and other benefits to new nurses as an incentive to fill vacancies.
Some nurses will make a higher than average salary, depending on their experience level and circumstances. Location and specialization can also impact the salary. When it comes to location, large urban settings may be able to pay more than smaller rural hospitals. With specialization, a nurse who has very specific training can often make more money than nurses with more generalized training. 
---
Related: