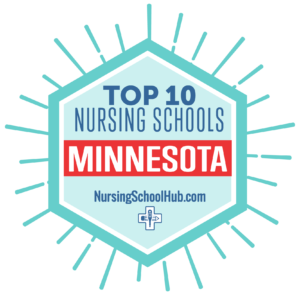 The best Minnesota nursing schools offer prospective nurses the opportunity to earn degrees and become licensed as an LPN or RN. Those students who want to enter the field with a bachelor of science in nursing, and aren't looking to start working as soon as possible, should research the Minnesota nursing schools to find which Minnesota nursing programs offer the type of specialty they're seeking.
Nursing programs in Minnesota are designed to meet a student's needs in terms of career and educational goals. Accelerated degree options enable a student to start working in less time. Nursing programs in Minnesota differ from school to school, and students should consider the hospitals the schools work with, the focus of the clinical units, how much time is spent in the clinicals, and if the schedule is compatible with a student's intended schedule.
---
How We Ranked the Best Nursing Schools in Minnesota
Featured Programs
Nursing School Hub editors feature only accredited, trusted schools with online degrees, ranked according to student outcomes. Data is drawn from Niche, including student reviews, salary potential, and more.
---
1. St. Catherine University

Among the best nursing schools in Minnesota, St. Catherine University has a highly competitive nursing program. Courses studied include psychology, pathophysiology, anatomy, and nursing care of families. There is a heavy emphasis on sciences such as chemistry, sociology, biology, and research methods. Students study biomedical ethics and engage in hands-on learning through clinical experience. Successful graduates learn how to fulfill the needs of patients and work effectively on healthcare teams.
St. Catherine is located in Saint Paul, Minnesota. The school has about 2,100 undergraduate students and a very competitive admissions process, with just two-thirds of students who apply receiving an acceptance letter. Popular majors include occupational therapy and public health.
Highlight: Saint Catherine University ranks tenth among the best women's colleges in America.
---
2. Winona State University

Winona State University has one of the best nursing schools in Minnesota. Students choose between the registered nursing program or continuing their education at a higher level. The school also offers an RN to BSN program and strives to serve the community through high-quality nursing education programs.
This above-average public university is located in Winona, Minnesota. There are 6,300 undergraduate students, some of whom major in business, nursing, and elementary education. Those who want to study at Winona State should put their best efforts into their applications as the school only accepts 68% of applicants.
Highlight: Winona State University ranks number six among the state's top public universities. This makes a degree from the school highly valued and increases brand recognition for the school and its graduates.
---
3. Augsburg University

Augsburg University has one of the best nursing schools in Minnesota. The BSN program offers learning options online or in class, and it's designed for nurses who already have their RN but do not yet have their bachelor's degree. Augsburg also offers an RN to MA in nursing for nurses with a bachelor's degree in another field.
Augsburg has a history steeped in the Christian tradition. This well-respected private school has 2,000 undergraduate students and is based in Minneapolis, Minnesota. Of those who apply, 76% are accepted by the school's admissions board. The university offers a variety of majors, including nursing administration, biology, and business.
Highlight: The admissions rate of 76% makes getting into the school somewhat competitive. However, 100% of students receive financial aid, making a degree at Augsburg more affordable.
---
4. Bethel University

Bethel University has one of the best nursing schools in Minnesota. Bethel's B.S. in Nursing targets students who are passionate about healthcare. Participants develop critical thinking skills and gain technical knowledge that helps them become competent nurses. Conservative students will appreciate the Christian values imbued in courses and in the compassionate guidance of dedicated faculty members.
Bethel University has 1,100 students and is located in Mishawaka, Indiana. The small Christian institution accepts 95% of those who apply, giving many students access to higher education. Popular majors include liberal arts and humanities and business.
Highlight: 100% of students receive some form of student aid.
---
5. Concordia University, St. Paul

One of the best nursing schools in Minnesota, Concordia University, St. Paul has programs designed for career changers and new students. The school's accelerated BSN program accepts up to 60 credits and allows full-time students to finish in as early as 16 months. Three start dates in January, May, and September give students maximum flexibility to schedule their classes around family and work obligations.
Concordia St. Paul is in Christian university located in Saint Paul, MN. The small institution has 1,700 undergraduate students and accepts nearly everyone who applies. Some students major in Kinesiology and Exercise Science, Nursing or Psychology.
Highlight: With a 98% acceptance rate, Concordia University-Saint Paul is widely available to students who want to study there. Additionally, 98% of students receive some kind of financial assistance.
---
6. Minnesota State University Mankato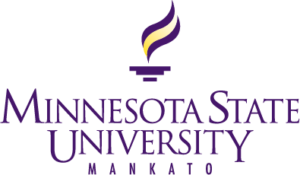 Minnesota State University Mankato is widely regarded as one of the best nursing schools in Minnesota. The school's BS in nursing targets undergraduate students who want to receive their bachelor's in nursing and prepare for their registered nursing license. Successful graduates emerge ready to sit through the national licensing examination (NCLEX-RN). Minnesota State Mankato also has an RN Baccalaureate completion program. The family-focused curriculum gives students the skills they need to care for families and individuals.
Minnesota State Mankato boasts 123,000 living alumni. Total enrollment exceeds 15,000 students and the university is made up of six colleges offering 130 undergraduate degrees, as well as masters and doctoral programs.
Highlight: Minnesota State Mankato is the #7 in a top public university in the state.
---
7. Minnesota State University Moorhead

Minnesota State University Moorhead is another one of the best nursing schools in Minnesota. It offers nursing programs based online and on-campus in order to meet the current high demand for professional nurses. Students can also choose a hybrid online/on-campus degree or a fully online RN to BSN program. The school is committed to helping nurses achieve their educational goals, wherever they are currently at in their academic journey.
Minnesota State Moorhead is located in the Fargo area. This well-respected school is a public University and has nearly 3,900 undergraduate students. Admissions are competitive as the school only accepts 65% of those who apply. Some students choose majors such as business, nursing, and elementary education and the school offers dozens of degree programs.
Highlight: With fewer than seven out of 10 applicants gaining admissions, it's relatively tough to get into Minnesota State Moorhead. However, 93% of enrolled students receive financial aid, making an education at the school widely available and affordable.
---
8. Saint Mary's University of Minnesota

Saint Mary's University of Minnesota has one of the best nursing schools in Minnesota. Nursing students at the school receive a well-rounded education and graduate with a BSN. After completing their licensing requirements, Saint Mary's alumni emerge ready to take on jobs in the healthcare profession. Courses focus on scientific principles, evidence-based approaches to care, and critical thinking. Faculty members and advisors put students at the center of the Saint Mary's experience. By design, faculty members make themselves accessible to students. The school accepts just 40 students each year and provides significant opportunities for interaction and support.
Saint Mary's Minnesota was founded on Catholic principles and the school is well-regarded for its educational opportunities. Located in Winona, Minnesota, the school has 1,100 undergraduate students. Saint Mary's accepts 92% of those who apply to the school. This wide range of acceptance gives students who may not otherwise get into college a chance to pursue their higher education. The school offers many majors some of which include marketing, business, and accounting.
Highlight: The school's undergraduate liberal arts college has more than 40 majors and is located on a beautiful 450-acre campus.
---
9. The College of St. Scholastica

Among the best nursing schools in Minnesota, The College of St. Scholastica stands out for its many options for nursing education. There are three tracks that prospective students can choose from to earn a Bachelor of Science in Nursing. The traditional undergraduate track is a four-year program for high school seniors. The school also offers a post-baccalaureate track for students who have completed a baccalaureate degree but with a major other than nursing as well as an RN to BS online program for associate-prepared registered nurses to earn a baccalaureate degree in nursing. The school's undergraduate pre-licensure nursing programs have been approved by the Minnesota Board of Nursing as a licensure-preparing programs. After completing their licensure requirements, graduates emerge ready to take on entry-level nursing positions. Those who already hold an RN before coming to St. Scholastica are ready to deepen their practice with critical thinking, communication caring, and collaboration.
St. Scholastica has a beautiful main campus located in Duluth, Minnesota. Students take classes on a campus overlooking Lake Superior and the student body includes both traditional and returning adult students. The school thrives on diversity and offers 63 student organizations to promote involvement.
Highlight: Students who rely on student aid to pay for their courses will be happy to note that 100% of freshmen receive financial aid.
---
10. Bemidji State University

Bemidji State University is noted for having one of the best nursing schools in Minnesota. The program focuses on technical and academic excellence and faculty members and advisors strive to provide a supportive environment for learners. The nursing faculty mentors students and helps them plan their career paths while mastering the difficult curriculum required to become an effective nurses. The school welcomes those just starting their nursing education, and it also has programs for licensed RNs who want to obtain their baccalaureate degree.
Bemidji State is a public university, and there are 3,300 undergraduate students who study at the school. There are many majors to choose from and some students choose elementary education, nursing, and business as their majors. With a student-teacher ratio of 21:1, learners have plenty of opportunities to interact with their instructors. Surveyed students overwhelmingly (82%) agreed that professors put a lot of effort into teaching.
Highlight: Niche.com gave the school a B rating bases on student reviews, faculty accomplishments, salaries, and other factors.
---
How Do I Choose a Nursing School in Minnesota?
The LPN degree requires the least amount of time to earn and can make it easier to narrow down the school of choice due to the general nature of the degree. Each successive nursing degree after the LPN is a step up in terms of education and job opportunities. The ADN qualifies nursing students to sit for the NCELX-RN exam and work as an RN.
Students who want to start working in the field of nursing as quickly as possible are best served by Minnesota nursing schools that offer LPN programs. An LPN course lasts anywhere from seven months to two years depending on the coursework and desired outcome. The RN/ADN, or registered nurse/associates degree in nursing, is a two-year program that includes clinical units and classroom learning.
Minnesota nursing programs for the bachelor of science in nursing come in two types: a traditional bachelor's degree program or an RN-to-BSN program. A bachelor's degree in nursing offers the opportunity to learn specializations in nursing and accelerated RN-to-BSN programs are available from many nursing programs in Minnesota. A nursing student that's interested in working in a specific area of healthcare should look at Minnesota nursing programs that offer a program in that specialty with relevant clinical hours.
The master's degree level of nursing further refines nursing specialization in that a nurse can earn their MSN in areas that include their nurse practitioner degree, become a nurse educator, executive leader, and work in a specific area of healthcare such as psychiatrists, pediatrics, adult/gerontology, nursing informatics, health management and more. Many nursing programs in Minnesota offer an MSN in one of these areas of focus, and choosing a program is a matter of deciding which type of advanced nursing appeals to the student.
---
How's the Job Market for Nurses in Minnesota?
According to the Minnesota Department of Employment and Economic Development, the demand for nursing in Minnesota is strong. The state projects an increase in demand for RNs of 11% from 2020 to 2030 with a projection of over 42,000 nursing jobs in that time.
The main driver of demand for nursing in Minnesota is the aging Baby Boomer population that's expected to put pressure on the healthcare system as they reach their later years. Nursing students who are concerned about the availability of Minnesota nursing jobs will find that they have plenty of new grad RN jobs MN open to them as they graduate and enter the job market for nurses.
It's too early to tell how COVID-19 will affect the long-term health of those who were infected and survived. However, there may be a significant group of COVID-19 survivors who need long-term health care to deal with the damage done to their bodies by the virus. As unfortunate as this is for the survivors, it's an indicator that the demand for nurses in Minnesota will stay strong for decades to come.
---
How Much Do Nurses Make in Minnesota?
The average nursing salary in Minnesota is around $86,000 a year, but the actual salary that you might earn depends on different factors. Someone who is at the start of their nursing career can expect to earn an average Minnesota nursing salary of $61,000. Meanwhile, a nurse who is at the height of their career and has furthered their education to earn higher degrees will find that their average nursing salary in Minnesota is in the $110,000 range.
Employers base their average nursing salary on the demand for qualified nurses, the skills the nurse has earned over the course of their career, specialized skills such as surgical or transplant, and the level of education a nurse has attained.
The ongoing shortage of nurses in the state directly translates into a better nursing salary in Minnesota. Another factor that is contributing to higher nursing salaries in Minnesota is the COVID-19 pandemic. Hospitals have gained the upper hand in treating patients with the virus and improving outcomes, but it has come at a high price for medical professionals.
The pandemic put the nursing profession in Minnesota under a large amount of strain and resulted in many nurses leaving the profession entirely. Hospitals and other medical facilities have raised salaries in order to attract more nurses. The average nursing salary in Minnesota may stay where it currently stands, or it may increase or decrease as demand changes.
---
Related: