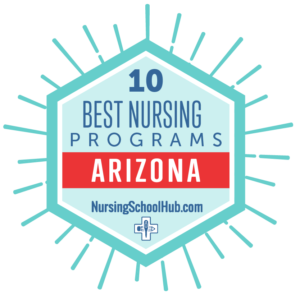 The best nursing schools in Arizona offer programs for new nurses as well as working nurses interested in earning a higher degree. So, the first step to choosing the right nursing school in Arizona is to determine what degree a person wants. If a person is earning an LPN license or RN for the first time, he or she will need to complete an on-campus program to complete clinicals. However, if a person is going back to school for one of the Arizona BSN programs, he or she can choose either an on-campus or an online program. Based on these factors, a person can start looking for an associate or Arizona BSN program.
The next factor to consider when choosing from Arizona BSN programs is accreditation. Finally, a person should select a school based on price. A person may qualify for grants, scholarships, and employer tuition reimbursement, but these still may leave a person with debt after school. Therefore, it's essential to consider the cost when a person is determining the right nursing school for them.
---
How We Ranked the Best Arizona Nursing Schools
Featured Programs
Whether they're going back to school to earn a higher salary, or just starting their nursing career, nursing students have to keep a lot of factors in mind. Nursing School Hub editors focus on the most important – will a program provide quality education and a real career impact. We rank programs according to their return on investment, using data on cost, reputation, and salary from IPEDS, Niche, and College Scorecard.
---
1. Arizona State University

Arizona State University offers competitive nursing degrees through its Edson College of Nursing and Health Innovation. The college offers multiple programs and pathways for nurses to earn advanced degrees. There are more degree options at Arizona State University than at most Arizona nursing schools, including a Bachelor of Science in Nursing (BSN), Master of Science in Nursing (MSN), and Doctor of Nursing Practice (DNP). Certificate programs are also available through the college for specialties such as pediatrics, emergency medicine, and family medicine. Arizona State University assists nurses with job placement and earning their clinical hours at the area's top medical facilities.
Arizona State University is one of the largest colleges in the nation. The public college offers low in-state tuition rates and competitive grant and scholarship programs. Total enrollment for all students attending any of the school's five campuses exceeds 51,000. Campus life is extremely active with more than 500 clubs and sports teams to choose from. The college's engineering, education, and law programs are among the top-rated in the state.
Degrees: BSN, MSN, DNP
---
2. Northern Arizona University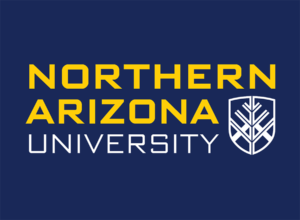 Northern Arizona University specializes in different pathways for nurses to advance their careers. Both entry-level and established nurses can find an appropriate program at the college. Besides a traditional BSN, MSN, and DNP, enrollees can enter the RN to BSN degree track to reduce graduation requirements. Graduate-level MSN and DNP programs are available online as a way for nurses to continue working while securing a higher degree. Northern Arizona University's online graduate programs are ranked within the top 20 nationally. Degree programs at the college can be finished at an accelerated pace with requirements met within a year.
Northern Arizona University is located within the city of Flagstaff. More than 31,000 students attend classes both online and on-campus. The college is a public research institution with funding from government agencies to conduct studies on topics such as cyber systems, informatics, and bioengineering. Top-ranked degree programs from the college include engineering and business majors.
Degrees: BSN, MSN, DNP
---
3. University of Arizona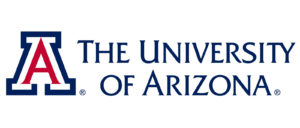 Another top pick for the best nursing schools in Arizona is the University of Arizona. The College of Nursing at the University of Arizona has programs designed to accommodate both full-time and part-time students. Many enrollees choose nursing courses online to fulfill graduation requirements. The college provides both undergraduate and graduate degree options for nursing students. Graduates of nursing school have a high success rate with over 96 percent passing the NCLEX-RN on the first attempt. Graduates of the nursing program also have a competitive starting salary of more than $78,000 annually.
The University of Arizona is one of the largest public colleges in the entire state. The Phoenix campus has a city-like setting with most graduate-level courses found on site. The University of Arizona is considered the most selective state college with an approximate admissions rate of 84 percent. The college is a research university with funding for projects in the fields of medicine, technology, and environmental science.
Degrees: BSN, MSN, DNP, PhD
---
4. Pima Community College

As one of the best nursing schools in Arizona, Pima Community College is a low-cost way for students to launch their nursing careers. The college has certification programs for nursing assistants and licensed practical nurses as well as an associate degree program for registered nurses. Students can opt to enroll in the concurrent BSN program at Pima Community College. After completing two years of associate-level courses, the student transfers to a four-year college to finish the requirements. Universities participating in the program include the University of Phoenix, Arizona State University, and Grand Canyon University.
Pima Community College is a two-year community college located throughout the Tucson area. The college has six campuses and provides higher education courses to more than 41,000 students each year. The college aims to provide as many program options as possible and currently has a catalog of more than 150 degree and certification tracks. Residents throughout the state pay a low tuition rate toward the credited courses at Pima Community College.
Degrees: ADN
---
5. Arizona Western College

The nursing programs at Arizona Western College are fully accredited through the National League for Nursing Accrediting Commission. The college has two main tracks for prospective nurses: an associate-level registered nurse program and a nursing assistant program. At the conclusion of the associate degree program, students are prepared to sit for the NCLEX-RN examination and become licensed as registered nurses. Similar to other community colleges, Arizona Western College has BSN completion agreements with multiple four-year universities.
Arizona Western College offers affordable and valuable education to state students. Arizona Western College has multiple campuses in counties located in the western area of the state. The college does provide a limited number of residences for students to remain on campus. Over 50 clubs and sports teams are available to enrolled students at Arizona Western University. The college prides itself on offering more than 100 degrees and certifications to student learners.
Degrees: ADN
---
6. Mesa Community College

Mesa Community College is one of the participating Arizona nursing schools to work with four-year universities to help students earn their BSN degrees. After earning an associate degree at Mesa Community College, the student finishes the BSN requirements at colleges such as the University of Phoenix and Arizona State University. Students can also choose to not transfer to a state college and apply for their registered nursing license after earning the associate degree within two years of full-time study.
Mesa Community College is part of the state's system of Maricopa Community Colleges. The fully-accredited college was established more than 50 years ago to provide affordable education options for adult students. Maricopa Community Colleges are responsible for educating more than 100,000 students annually. The college has an exceptionally low tuition rate of only $85 per credit hour for state residents.
Degrees: ADN
---
7. Glendale Community College

A top pick for Arizona nursing schools with associate degrees, Glendale Community College provides an affordable learning option for future registered nurses. Glendale Community College is best for those who are looking to enter the field as an entry-level RN. Students may choose to earn their associate degree and sit for the NCLEX-RN examination for licensure or transfer to a state college to finish BSN requirements. Glendale Community College's nursing department has a high retention rate and post-graduation job placement rate.
Glendale Community College is part of the Maricopa Community Colleges in Arizona. Maricopa Community Colleges are located at 10 different campuses throughout Arizona, including Glendale. The majority of Glendale Community College students attend classes on a part-time basis and take advantage of small class sizes with 16 to 1 student/faculty ratios.
Degrees: ADN
---
8. Estrella Mountain Community College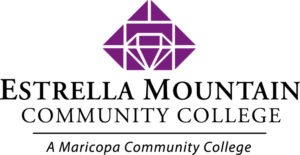 One of the best nursing schools in Arizona for those looking to earn an associate degree is Estrella Mountain Community College. The college offers an Associate in Applied Science with a specialization in nursing. Through courses such as nursing fundamentals, pharmacology, and nursing practice, the student is prepared to take the NCLEX-RN exam. The community college has a transfer agreement with Arizona State University to assist nursing students with earning a BSN.
Estrella Mountain Community College is one of ten campuses that are part of the Maricopa Community College System. The state-funded junior colleges provide advanced education opportunities at the low cost of $85 per credit. Both campuses of Estrella Mountain Community College are located in the downtown area of Buckeye. The college has been recognized by the federal government as a Hispanic Serving Institute and aims to make a meaningful cultural impact on the expanding Buckeye Area community.
Degrees: AAS in Nursing
---
9. Brookline College

Brookline College's nursing programs are designed for students who wish to advance their careers in the field and gain the educational requirements needed for nurse leadership positions. The BSN program has three different pathways: a traditional BSN, a BSN for non-nursing bachelor's degree holders, and an RN to BSN track. The non-traditional BSN options allow nurses to graduate in less than two years of full-time study. The college also has an MSN degree program and an MSN degree with a specialization in Health Systems Administration.
Brookline College is a small niche school located in the urban area of Phoenix. Degree programs are career-focused with the college allowing flexible learning options like online study. Undergraduate degrees are available in the field of healthcare, business, and law. Nursing is the only graduate-level degree currently offered through Brookline College. A highlight of Brookline College is fixed tuition rates and job placement assistance.
Degrees: BSN, MSN
---
10. Grand Canyon University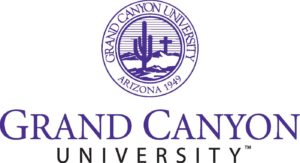 Grand Canyon University is one of the best nursing schools in Arizona due to its comprehensive undergraduate curriculum. The nursing program has numerous degree track options including accelerated learning options for current registered nurses. Master of Science in Nursing and Doctor of Nursing Practice degrees are also available through Grand Canyon University. Graduate-level degrees allow for specialization. Potential concentrations are Informatics, Healthcare Administration, Public Health, Gerontology, Mental Health, and Nursing Education.
Grand Canyon University is a private Christian university located in Phoenix. The university has nine different colleges awarding both graduate and undergraduate degrees. GCU specializes in broad learning options with most degrees allowing students to choose different concentrations. The university recently expanded its catalog to offer more online and hybrid degree options to students.
Degrees: BSN, MSN, DNP
---
Are There Accelerated Nursing Degree Programs in Arizona?
Yes, there are search results for "accelerated nursing degree programs in Arizona." As of January 2020, there are four schools that offer this option. In these programs, a person can earn a degree in nearly half the time it takes for a standard program. For instance, a bachelor's degree that usually takes a total of four years to complete can be completed in a little over two years.
When searching for accelerated nursing programs in Arizona, a person will find options that allow him or her to earn a degree in nursing in a shorter amount of time. This is beneficial for someone who wants to start their nursing career as soon as possible. However, accelerated programs are more intense. An individual has to complete more coursework on a regular basis to finish the degree quickly. For some, this isn't feasible.
Additionally, a person needs to choose from accredited nursing schools in Arizona if he or she wants to be able to take the NCLEX and practice nursing. Accredited nursing schools in Arizona undergo a thorough evaluation from a higher-education board. So, prospective students know the program adequately prepares them for a career in nursing.
---
What is the Job Market for Nursing in Arizona?
One vital consideration a person has to make when becoming a nurse in Arizona is determining if he or she will be able to find a job out of school quickly. Additionally, a person wants to make sure he or she can find another job if anything should happen at his or her current job. Fortunately, nurses are needed in demand everywhere, including Arizona travel nursing jobs, and even if a person looks for Arizona nursing jobs sign-on bonus. According to the Bureau of Labor Statistics (BLS), the jobs for RNs are expected to grow by 12 percent, which is faster than average. The BLS states that there were 54,690 nurses in AZ in 2018. The quotient for this particular area is average in terms of how many Arizona nursing jobs there are.
A registered nurse in Arizona can find Arizona travel nursing jobs and may even find Arizona nursing jobs sign-on bonus. Also, RNs in Arizona find jobs in hospitals. Additionally, jobs for nursing in Arizona are also found in nursing homes, outpatient care centers, and psychiatric care facilities. Jobs for nursing in Arizona may also include working for a nursing hotline or in a physician's office.
---
How Much Do Nurses Make in Arizona?
When someone is choosing a career path, he or she will also want to know how much do nurses make in Arizona and may want to know how the Arizona nursing salary compares to the national average. On average, a nurse in the U.S. makes $71,730 per year, which is the same as $34.48 per hour. However, this still doesn't answer how much do nurses make in Arizona.
The nursing in Arizona salary is higher than the national average. According to the BLS, the average nursing salary in Arizona is $77,000 annually. So, the Arizona salary is equivalent to an average of $37.02 per hour. Furthermore, the top nursing salary in Arizona is over $100,000 per year. The bottom Arizona nursing salary is less than $60,000 per year.
Additionally, the Arizona nursing salary varies based on experience. New nurses don't always earn as much but can move up in pay. The Arizona RN salary also varies from facility to facility. The Arizona RN salary is also higher for someone who specializes in a particular area of medicine. An RN can choose to specialize in a particular area by completing a certification program, either online or on-campus. Often, a person needs to complete coursework and clinical work for a certificate program.
---
Related: