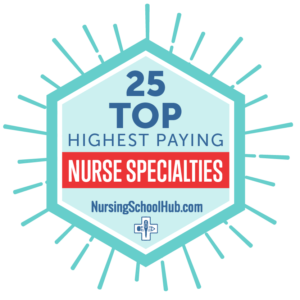 The 25 highest paying nursing specialties include jobs in all sectors and roles for nurses with different levels of education and experience. Nursing has long been one of the most reliable careers, and in the age of the coronavirus pandemic, demand for nurses has never been higher. It's also one of the highest-paying careers relative to education level, and one of the most diverse. But nurses who want to really make a high income have to take an extra step to get a higher degree and specialize.
Nursing specialization indicates a wealth of insight into the area of expertise and presents a multitude of benefits for nurses and patients. While there are various nurse types and salaries, nursing specialization's salaries tend to increase when you become certified and some employers give incentives to become specialized in your field. When nursing professionals have expertise in a specialty, it can lead to better outcomes for patients. Once certified, your knowledge in the area has expanded and it's easier to provide efficient and competent intervention.
Featured Programs
Nursing specialties are presented in order of average salary according to current Payscale data.
---
1. Certified Nurse Anesthetists (CRNAs)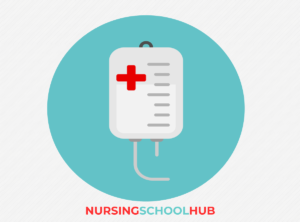 Certified nurse anesthetists have advanced training that allows them to deliver anesthesia during surgery. In addition to having earned their RN credentials, they must also receive training that allows them to work with anesthesia. This involves not only additional college courses but also nationwide certification. A CRNA delivers anesthesia during surgical procedures and monitors the patient until they wake up. The nurse must have the ability to properly administer the medication and make adjustments throughout the procedure. To keep their national certification current, CRNAs must complete continuing education courses each year that provides them with the most up-to-date information possible.
CRNAs are in high demand, especially in rural areas where it may be difficult to find an anesthesiologist. Because of the highly skilled nature of their work, CRNAs receive an impressive salary. The average yearly salary is approximately $181,000 for individuals who have modest experience. Nurses who have worked with anesthesiology for several years can make quite a bit more than the average median salary.
Salary: $181,000
---
2. Neonatal Nurse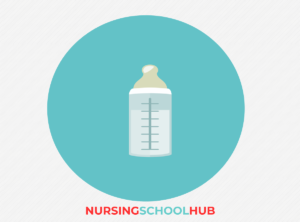 A neonatal nurse is required to have highly specialized training that allows them to care for newborn babies who are premature and possibly dealing with very serious health issues. This can include congenital defects, poorly developed lungs, infections, and many other serious health issues. In addition to becoming an RN, a neonatal nurse must pursue studies in pediatric care as well as that of premature infants.. Most receive ongoing training so that they are able to use the latest technology to provide the highest quality of care.
Neonatal nurses are in high demand. Individuals who pursue this type of career can find work in almost any area that has a staffed NICU. They can expect to earn an average yearly salary of approximately $125,000 if they have a few years of experience. Starting out, the pay may be slightly lower, but if the nurse has the necessary training and skills, they will be eligible for raises as they prove their quality of care. Nurses who have many years of experience in neonatal units will be able to pursue new opportunities and pay increases as they continue their careers.
Salary: $125,000
---
3. Cardiac Nurse Practitioner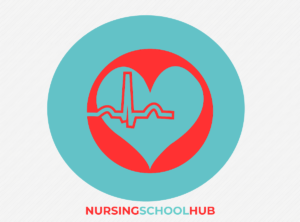 A cardiac nurse practitioner has received specialized training that allows them to work with cardiac care patients. With this job description, nurses are required to have the necessary skills that are needed to monitor and care for patients who have had heart attacks or are currently under medical care for heart disease. In addition to their nursing degrees and RN classification, the cardiac nurse practitioners must have additional education that encompasses heart care and treatment after a heart attack.
Cardiac nurse practitioners can find work in either a cardiac care hospital or within a traditional doctor's office with a specialization in cardiac care. A cardiac nurse practitioner can expect to learn as much as $114,000 per year on average. The more experience a cardiac nurse practitioner has prior to being hired will improve their chances to receive higher pay. The more experience a nurse has in this field, the more likely they are to receive opportunities for management as they continue with their careers.
Salary: $114,000
---
4. Oncology Nurse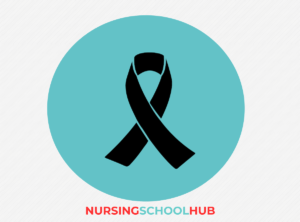 An oncology nurse specializes in caring for individuals who have been diagnosed with or are being treated for various types of cancer. An oncology nurse must complete the traditional nursing degrees and pass the state test to receive their license. While they are in college, they can choose oncology as one of their specializations. Most will require additional training after graduation to continue working in oncology. Once they are licensed, they will require continuing education to maintain their license in good standing.
Nurses across the board are in high demand and can find work in almost any area of the country. An oncology nurse who has all of the necessary education and has been working in the field for a few years may expect to receive approximately $113,000 a year. The more time a nurse spends in this field gaining experience and honing her skills, the more her earning potential will increase over time. Opportunities for advancement in management are also possible.
Salary: $113,000
---
5. Orthopedic Nurse Practitioner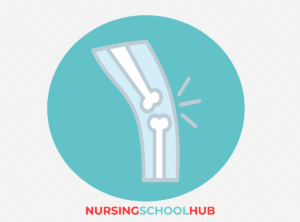 Orthopedic nurse practitioners provide quality care to individuals who have conditions or injuries that affect their musculoskeletal systems. This can include degenerative bone conditions like arthritis or bone disease. Sports and auto accident injuries also fall under this scope of care. Orthopedic nurse practitioners must have received their nursing degree as well as pursued a specialization in orthopedic care. In this type of specialty, orthopedic nurse practitioners may be required to participate in surgical procedures that restore form and function to an injured or diseased area.
Orthopedic nurse practitioners are commonly in demand in the larger cities, but can also be found in rural areas as well. If orthopedic nurse practitioner has a few years of experience and is proficient with their skills, they can expect to earn an average salary of around $113,000 per year. The more experience they get, the more likely it is that they will be offered opportunities to move up into supervisory or management positions.
Salary: $113,000
---
6. General Nurse Practitioner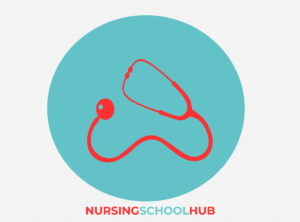 General nurse practitioners have received additional training over and above their nursing degrees and certifications. To become a practitioner, they must take advanced courses that allow them to treat patients when a doctor is not available. A general nurse practitioner is able to diagnose and treat patients in much the same way as a doctor, but they cannot perform complicated procedures. General nurse practitioners are often more readily available than doctors and are being hired in many doctor's offices to assist in caring for patients.
In rural areas where doctors can be scarce, the demand for general nurse practitioners is very high. With an average yearly salary of approximately $112,000, general nurse practitioners can make a comfortable living for themselves. Some general nurse practitioners are able to travel as part of their day-to-day duties. The more time a general nurse practitioner spends gaining experience, the higher their earning potential will be.
Salary: $112,000
---
7. Family Nurse Practitioner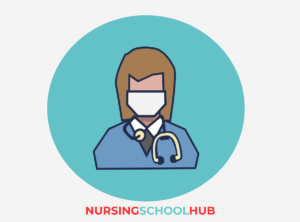 A family nurse practitioner is similar to a general nurse practitioner except that a family nurse specialization involves additional training in both pediatric and geriatric care. FNPs can choose to work in almost any type of facility due to the wide range of ages they are trained to care for. Additionally, a family nurse practitioner is capable of providing care to all members of the family no matter what their age. Although the field is somewhat generalized, the additional training does broaden the scope so the practitioner can treat people of all ages.
The expected average salary for a family nurse practitioner is approximately $117,000 per year. A family nurse practitioner with very little experience may receive less. The demand for family nurse practitioners is steadily increasing as the need for medical care is on the rise while the number of available doctors is decreasing. The field is expected to continue to grow and expand over the next few years.
Salary: $117,000
---
8. Nurse Midwife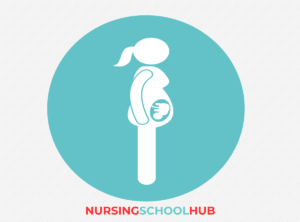 A nurse-midwife works with pregnant women who want to deliver their child at home or in a setting other than a hospital. A nurse-midwife attends the woman throughout the pregnancy, monitoring both mother and child. When it's time for the birth of the child, the nurse-midwife takes every precaution and delivers the child at home. In addition to receiving all of the necessary training when it comes to nursing, a nurse-midwife must also study obstetrics which includes pregnancy and childbirth. In order to become a licensed midwife, certain courses must be taken and a license must be obtained.
A nurse-midwife can expect to earn well over $105,000 if they have the right education and a few years of experience. As the number of births increases, the nurse midwife's reputation will begin to speak for itself and her earning potential will dramatically increase over time. When it comes to the job market and overall demand, nurse midwives are in demand mostly in rural areas where finding a doctor in an emergency can be difficult.
Salary: $108,000
---
9. Clinical Nurse Specialist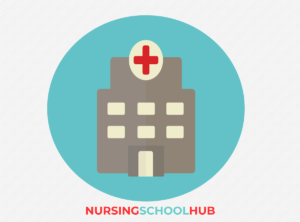 A clinical nurse specialist has received additional certifications over and above her traditional nursing degrees. The additional certification means that the nurse has undergone advanced training and possesses specific skills that allow them to be proficient in a specialty area. This can be pediatrics, orthopedics, or any other specialty that requires specific clinical skills. Clinical nurse practitioners work to educate their patients and offer quality healthcare. Clinical care specialists are also able to prescribe medications if they take additional training.
The expected yearly salary for a clinical nurse specialist is about $108,000 on average. The demand for this type of nurse is high throughout the United States. As patients become more aware of their own health, they want to be able to work with both doctors and nurses who are incredibly knowledgeable. Clinical nurse specialists are able to spend time with their patients, unlike many doctors who may not have the extra time.
Salary: $108,000
---
10. Pediatric Nurse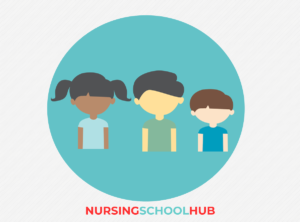 Pediatric nurses have completed their nursing degrees and passed their state boards. To become a pediatric nurse, the candidate must take specific classes that include the proper care of preemies, newborns, infants, and children. The job of a pediatric nurse is to work with patients who range in age from infancy to approximately 16 years of age. Pediatric nurses are often found in pediatricians' offices, children's hospitals, or any other facility that provides health care to a child. These nurses are required to enroll in continuing education each year to keep their state license current.
Additionally, pediatric nurses are in demand all over the country. With a pediatric specialty, nurses can find employment in almost any type of facility. With the median yearly pay at approximately, $107,000 per year, pediatric nurses can enjoy new opportunities as long as they remain working in the field. The more experience a pediatric nurse has, the more money they can expect to earn per year.
Salary: $107,000
---
11. Psychiatric Mental Health Nurse Practitioner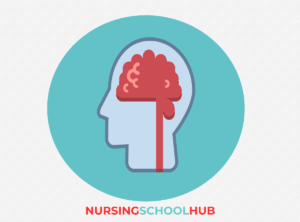 A psychiatric mental health nurse practitioner has earned the necessary nursing degrees and passed the state board test to become licensed. In order to be a psychiatric mental health nurse practitioner, the nurse must have completed a specialty degree program that allowed them to become proficient in working with psychiatric patients in a mental health facility. Psychology courses, as well as those that deal with mental illness, are recommended. A psychiatric mental health nurse practitioner can work with patients in much the same way that a doctor does.
Psychiatric mental health nurse practitioners are able to make over $107,000 per year, on average. The yearly earnings will greatly depend on how much schooling the nurse has had and how many years of experience they have earned through working in this type of field. The job market for this type of nursing specialty is steady. Individuals with this type of background can find work in group homes, counseling centers, and many other mental health facilities.
Salary: $107,000
---
12. Nurse Researcher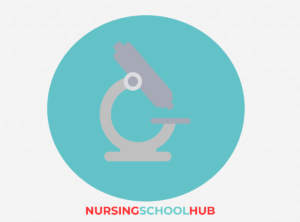 A nurse researcher specializes in performing various types of research and developing studies to identify specific patterns in both diseases and the methods used to treat them. In addition to earning a nursing degree, a nurse researcher often returns to school or works in conjunction with a school to test theories or identify possible patterns in healthcare. Nurse researchers are constantly looking for new ways to improve the healthcare system.
Nurse researchers are always in demand when it comes to trying to improve the overall methodology of how healthcare works. With an average yearly income of just over $95,000, nurse researchers are able to work on research projects and gain additional experience. The more experience that is gained over the first few years of their career will open the door to advanced levels of study and possibly a management position.
Salary: $96,000
---
13. Gerontology Nurse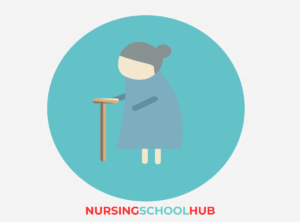 A gerontology nurse has earned a nursing degree and passed a state board exam. In order to be classified as a gerontology nurse, the individual must have taken courses for that specialty. The gerontology field involves the treatment of individuals ranging in age from adolescence through to old age. Because special certifications are needed to maintain this licensure, the nurse must commit o enrolling in continuing education courses each year.
The average yearly pay for a gerontology nurse is expected to be around $95,000. Gerontology nurses are in high demand because they can find work in almost any type of medical facility. Doctor's offices, hospitals, group homes, and private care companies are always looking for quality nursing candidates. In some cases, gerontology nurses can find work traveling with patients who must be moved from facility to facility.
Salary: $95,000
---
14. Nurse Administrator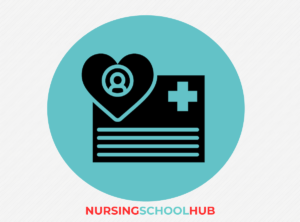 A nurse administrator must complete a nursing degree as well as earn their state license. A nurse who is interested in pursuing an administrator's position will need to enroll in a management degree program that gives them the opportunity to learn the skills they need to manage staff as well as a department. They must be able to delegate duties among the nurses they oversee. In addition to overseeing staff, the administrator must be able to effectively manage every aspect of the department or facility they manage.
The expected pay for a nurse administrator is, on average, approximately $95,000 per year. When a nurse administrator is first starting out, the yearly salary will be considerably less. The more years they spend working in the field, the higher their earning potential will be. Nurse administrators who have proven themselves over time can expect to be paid higher wages and given more responsibilities. Nurses administrators are in demand across the country, especially in larger cities.
Salary: $95,000
---
15. Pain Management Nurse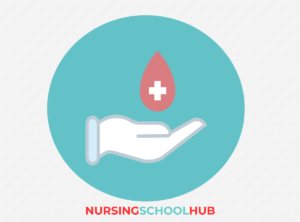 A pain management nurse has completed their nursing degree and earned a state license. In order to work as a pain management nurse, the individual must choose that specialization and complete a course that follows that path. A pain management nurse works hand in hand with physicians to assist patients in finding pain management plans that work. In order to maintain their state license, the nurse must enroll in continuing education courses each year.
The expected salary for a pain management nurse is approximately $94,000 a year. When a pain management nurse first starts work, the pay will be slightly lower. The more experience a pain management nurse has, the higher their earning potential, and the more opportunities they will receive in the future in terms of management positions. Returning to school is another way to increase the number of opportunities they receive.
Salary: $94,000
---
16. Informatics Nurse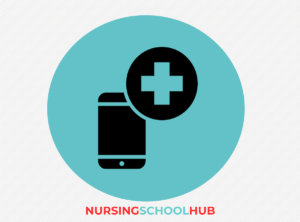 An informatics nurse specializes in the collection and application of information involving healthcare management and patient care. Also called health information engineering, informatics nurse uses their nursing training and the special training they need to collect, categorize, and utilize the massive amount of information that is collected as part of their job. As an informatics nurse, it is their job to track and maintain all types of information that pertains to their job.
The highly specialized field of informatics nurses has an expected annual pay of approximately $90,000. When it comes to the overall job outlook, the demand for informatics nurses is moderate to low unless the applicant lives in a large city or metropolitan area. An informatics nurse must be highly organized and have exceptional attention to detail if they plan on being a success.
Salary: $90,000
---
17. Medical-Surgical Nurse
A medical-surgical nurse is a highly specialized occupation that involves not only a traditional nursing degree but also an advanced degree that provides the necessary skills that will be needed to assist with surgical procedures. Medical-surgical nurses must be able to assist doctors during every aspect of a surgical procedure. They must also be able to assist during the recovery process as well. In some cases, certifications are also required. In order to keep these certifications current, continuing education courses must be completed each year.
Medical-surgical nurses can make approximately $88,000 per year. Nurses who have several years of experience can expect to earn more if they return to school and earn their surgical specialization. The job outlook for a medical-surgical nurse is extremely high considering the number of nurses decreases year by year. Even in smaller communities, the outlook is good although the pay may be slightly lower than what is found in larger cities.
Salary: $88,000
---
18. Clinical Trial Nurse Manager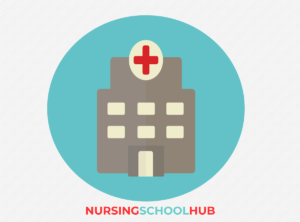 A clinical trial nurse manager is someone who manages the clinical trials associated with researching new drugs or medical procedures. In order to pursue this type of career, a nurse must complete their nursing degree and obtain their state license after passing the state board. They must also enroll in specializations that relate to research and natural sciences. Clinical trial nurses work in a variety of facilities and are often in contact with major pharmaceutical companies.
Clinical trial nurse managers have a good job outlook in terms of finding work in large cities where clinical trials are often performed. The average annual salary for a clinical trial nurse manager is approximately $85,000 per year. This will depend heavily on the level of education that has been completed as well as the amount of time that has been spent working in the field.
Salary: $85,000
---
19. Infection Control Nurse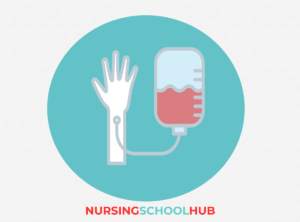 An infection control nurse works with patients that are highly contagious or has a possibility of being infected with an infectious disease. It is the nurse's responsibility to provide care for the patient while at the same time minimizing the risk of spreading the infection to others. In order to qualify for this type of position, a registered nurse must return to school and enroll in a specialization that involves controlling infectious disease and maintaining a safe environment.
An infection control nurse can earn up to $85,000 per year on average by working in this type of environment. Nurses who work in this type of environment are in high demand and can find work in almost any location across the country. The more experience a nurse has in any capacity is extremely beneficial, especially when it comes to working in an environment where patients are under quarantine or kept isolated due to infectious disease.
Salary: $85,000
---
20. Diabetes Nurse Educator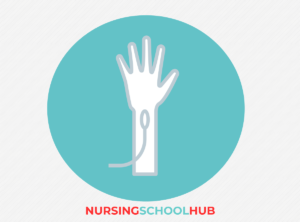 A diabetes nurse educator is a valuable asset to any physician's office or hospital staff. A diabetes nurse educator works with newly diagnosed patients or who are experiencing changes in their diagnosis. In addition to their nursing credentials, diabetes nurse educator needs to have a specialization in education and in managing diabetes as a disease. Students also complete CE courses so that the nurse's state license remains in good standing.
A diabetes nurse educator can make approximately $81,500 annually. While this is only an estimate, the real earnings will depend on where the nurse is working, their level of experience, and the amount of education they have. Returning to school is a great way to boost your earning potential. Increasing the amount of experience you have will also increase the number of opportunities they receive over the course of their careers.
Salary: $81,500
---
21. Nurse Attorney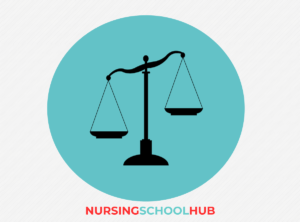 A nurse attorney has the distinction of being both a registered nurse and a licensed attorney. They are able to use their medical knowledge to assist in representing cases that require it. A nurse attorney must complete both degree programs in nursing and in law. After earning each degree, the nurse attorney must also pass the state boards for nursing as well as the state bar as an attorney. Nurse attorneys can work in either a hospital setting or in an attorney's office.
The outlook for employment for this highly specialized field are good, especially in larger cities. On average, the expected average income per year for a nurse attorney is approximately $81,000. The more experience a nurse attorney has, the more money they will be able to earn. This is definitely a case where more experience in either of these fields will work to your advantage.
Salary: $81,000
---
22. Travel Nurse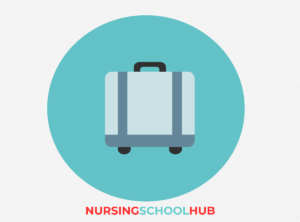 A travel nurse works with families or individuals who require medical attention. This is normally the case for someone who has a disability or chronic illness and travels extensively. In addition to traditional nursing degrees, it is beneficial to have training when dealing with emergency situations. A travel nurse can also find work traveling with athletic teams or groups of individuals who are traveling together on vacation.
A travel nurse can make approximately $77,500 per year on average. The job outlook for this type of career is exceptionally high due to the fact that there are more people traveling both across the country as well as across the globe. As time goes on, the more experience the nurse has the more opportunities they will have at their disposal. Nurses who have an exceptional record can look forward to a long and rewarding career.
Salary: $77,500
---
23. Nurse Educator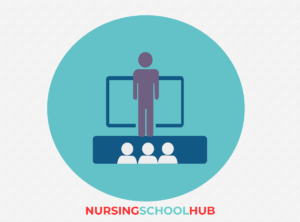 Nurse educators take on the role of educating nursing students who will be future leaders in their field. In order to be an educator, the nurse must complete all of the necessary requirements to become a registered nurse. This includes passing the state board exam so they can obtain their license. If they choose to become an educator, it is essential they take a few courses on education so they understand how to instruct others. A nurse educator is responsible for teaching others everything they need to know to become an effective nurse that is able to provide quality care to their patients.
A nurse educator can expect to make an average of $78,000 per year. Nurses who have worked in their field and gained years of experience will teach from a different perspective. Nurses who only teach what they learned in class may lack the necessary depth that is needed for students to grasp specific concepts. Nurse educators are in high demand, especially those who have years of experience they can draw from while they are in the classroom.
Salary: $76,000
---
24. Occupational Nurse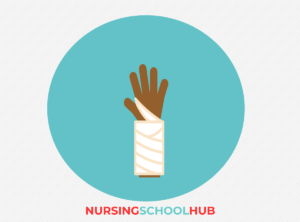 An occupational nurse is a registered nurse who has a specialization in occupational therapy. This type of nurse is often employed by a corporation or other entity. They may sometimes work for athletic teams. As part of their duties, they must provide onsite care at the company or facility by which they are employed. An occupational nurse must be licensed by the state. In order to keep their licenses current, continuing education courses must be completed on a regular basis.
An occupational nurse can earn as much as $75,000 a year or more, depending on their level of education and the amount of experience they bring to the table. Occupational nurses can be found in almost every industry. The outlook for this type of position is extremely good considering they can work in almost any type of environment. This also opens up a variety of employment opportunities as well.
Salary: $75,500
---
25. Flight Nurse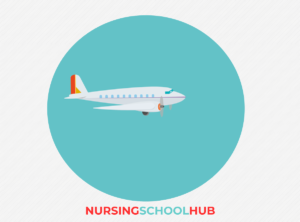 A flight nurse has all of the credentials of a regular nurse but also has specializations that allow them to act as a triage nurse, an emergency room nurse, and possibly a trauma nurse. A flight nurse often works on lifeline helicopters as well as on airplanes that fly from place to place transporting individuals who need constant medical care. They must be able to care for the patient during air flights. This can include monitoring vitals, keeping wounds covered and protected, as well as providing pain management care.
Flight nurses can expect to earn a yearly salary of approximately $75,000. This will depend on how much experience the nurse has first in their nursing career and second as a travel or flight nurse. In addition to the amount of experience they have, it is also important to know what type of education they have to draw on. The job market for flight nurses is looking up in terms of earning potential and possible advancements in employment opportunities.
Salary: $75,000
---
Do I Have to Go Into Management to Make More as a Nurse?
There are different types of nurses and salaries. You can find some of the best nursing jobs and make more as a nurse by obtaining a certification in any specialty. While management is one of the highest paying nursing careers, there are many nursing specializations salaries that have a similar or higher pay rate as those who are in management positions.
The role of a nurse manager is to lead, supervise, and direct nursing staff. Nurse managers usually work in hospitals, nursing homes, and assisted living facilities. The salary range for a nurse manager is $59,212, to $108,478.
---
Why Do Nurse Practitioners Make So Much Money?
Many states allow nurse practitioners to work independently without the oversight of a physician. With their clinical experience and advanced knowledge, they are able to obtain the highest paying nurse practitioner jobs and are equipped with exceptional decision-making skills to provide better care than a registered nurse. Nurse practitioners can perform various procedures, prescribe medication, perform physical exams, and order diagnostic tests.
Nurse practitioners have a certain level of education. To become a nurse practitioner, you must first become a registered nurse. From there, you will need to obtain your bachelor's degree, get experience in the nursing field, enroll in a graduate program, and obtain an advanced practice nursing license. There are various factors that determine how much nurse practitioners earn, including experience in their field, location, and specialty.
---
How Do You Earn one of the Highest Paying Nursing Specialties?
To obtain a specialized certification, you need to meet the eligibility requirements. The typical requirements include an unrestricted and active RN license, a certain level of education, and completing a minimum amount of hours while working in a specialized area. You must pass an exam that will evaluate your proficiency in the specialized area and your capacity to implement your expertise in medical situations.
---
What the Highest Paying Nursing Specialties?
What kind of nurse who makes the most money is a certified nurse anesthetist. A certified nurse anesthetist is the highest-paid nurse practitioner because of the skill level, complexity of this type of medical care, and vulnerability to more lawsuits.
The highest-paying nursing specialties, not surprisingly, tend to be those that carry the highest levels of authority, responsibility, skill, and risk. Nursing is one of the few areas where pay is closely tied to skill and responsibility (rather than title or even education level). So nurses who want to make higher incomes must be prepared to take on the challenges of the roles!
---
Related: