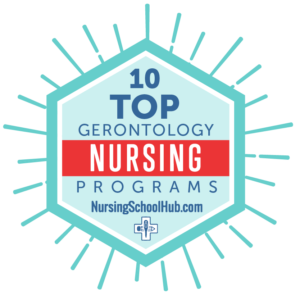 The top online schools for a degree in gerontology train nurses to be Advanced Practice Registered Nurse (APRN) or Nurse Practitioners (NP). The older population has risen with increasing speed over the last couple of decades. In fact, according to the National Institutes of Health (NIH), by the year 2050, 17% of Americans will be older than sixty-five. As the population of seniors increases, so does the demand for nurses specializing in the care of older adults. From working in nursing homes and senior living communities, to promoting health and wellness programs with public health organizations, gerontology nurses are becoming a necessity with patient care for the older generation of this era.
While Registered Nurses with an ADN or BSN may be hired to work in nursing homes and other facilities that cater to older adults, for a high-paying career in gerontology nurses should earn their MSN in a gerontology-related concentration to become an Advanced Practice Registered Nurse (APRN) or Nurse Practitioner (NP). The most common concentrations are Adult-Gerontology Acute Care and AG Primary Care, though specializations may have other names. To take on leadership roles and move into managerial work in nursing homes, hospitals, and other settings, an MSN is a necessity, and online MSN programs are a godsend.
---
---
Methodology: Ranking the Best Gerontological Nurse Practitioner Programs
To rank the best online gerontology nursing programs in America, Nursing School Hub worked from a pool of accredited nursing graduate programs offering MSN specializations in gerontology. Programs were then ranked according to their Reputation, Affordability, and Student Satisfaction.
Our data was drawn from U.S. News & World Report's Online Nursing ranking, current IPEDS data, and Niche student reviews.
---
1. Texas Tech University

The MSN Adult Gerontology Acute Care NP track at Texas Tech University is an online degree program. Students on the responsibility to promote, maintain, and restore the health of individuals that are chronically, acutely, or critically ill. The AGACNP track prepares students to provide care that is culturally sensitive and comprehensive to their older patients. Even though the program is online, occasionally students will have to travel to the Lubbock campus. The AGACNP certificate is offered to graduates that hold a MSN degree already and want to work towards a specialization in the Nursing field.
Texas Tech University prides itself on being a comprehensive research institute. Founded in the early 1920's, Texas Tech was intended to bring technical education to the farthest-flung region of Texas, where there were no public higher education options. Today, Texas Tech holds high standards of excellence and has both a sophisticated law and medical school. Texas Tech University's school of Nursing is located in the Health Science Center, a key academic medical complex in West Texas.
Degree: MSN Adult Gerontology Acute Care NP
---
2. University of Utah

The University of Utah online MSN in Gerontology degree is offered to both fulltime (9-12 cr.) and part time (6 cr.) students. The degree program is 34 credits and takes approximately two years to complete. While at University of Utah, Graduate students will learn primary concepts, theories, and approaches to research of the aging process. Students become knowledgeable of resources that can benefit the aging population and create programs that help the elderly with short and long-term care.
The University of Utah, founded in 1850, is one of the top institutes for higher learning in the west. Considered a prestigious research and teaching institution, UU has over 100 undergraduate programs and 90 graduate programs for students to choose. However, the College of Nursing plays a fundamental role in preparing experience, knowledgeable nurses for Utah's healthcare system. If affordability is a concern, students of the MSN in Gerontology program may be eligible for reduced tuition costs through the Western Regional Graduate Program (WRGP).
Degree: MS in Gerontology
---
3. University of Southern Indiana

The University of Southern Indiana's three gerontology nursing programs include the MSN Adult Gerontology Primary Care NP, Acute Care NP, and the Clinical Nurse Specialist. Each degree program is 42 credit hours, including some clinical hours. The MSN Adult Gerontology Primary Care nurse practitioner (AGPCNP) works with individuals from 13 years of age and up. The AGPCNP degree focuses their attention on the health and wellbeing of patients while facilitating disease prevention to older adults. The Adult-Gerontology Acute Care NP (AGACNP) program teaches graduate students on knowledge of common acute and chronic illnesses; while managing a therapeutic intervention plan for older adults. Their patients range from late adolescents to the elderly. Finally, the Adult Gerontology Clinical Nurse Specialist program (AG-CNS) works among several clinical settings; like hospitals, clinics, and doctor offices. The AG-CNS program provides the student with understanding of advanced nursing assessments and interventions.
The University of Southern Indiana College of Nursing and Health Professions offers up to twelve programs. The nursing industry is changing quickly due to the high demand of nurses. The University of Southern Indiana is working hard to meet educational goals that help students exceed in critical thinking and provide quality care to their patients. The University also has an international influence, with students from 28 states and six countries.
Degree: MSN Adult Gerontology Primary Care NP, Acute Care NP, and Clinical Nurse Specialist
---
4. George Washington University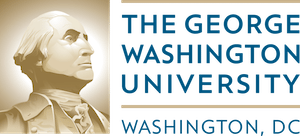 George Washington University's two gerontology nursing programs assist students in how to care for older patients with critical conditions. One specializes in acute care while learning in clinical settings. The MSN Adult Gerontology Acute Care NP is a 48-credit hour course program with 650 clinical hours. However, the MSN Adult Care Primary Care NP requires only 625 clinical hours. The programs consist of courses such as biostatistics for healthcare research, evidence-based practices, and advanced physiology and psychophysiology. Gerontology nurse programs like the AGAC-NP and ACPC-NP, will provide graduate student with a strong foundation in comprehensive care for individuals from adolescence to old age.
The George Washington University was first founded in 1821, with fourteen colleges or schools; GWU is regularly ranked one of the most elite and influential private research institutions in the US, both because of its deep ties to Washington, DC, and its network of partners throughout the US. It is a university dedicated to molding students into great leaders. The George Washington University's nursing program is a top leader in Advanced Practice Registered Nurse education (APRN) that works to prepare nurses for high-quality care.
Degree: MSN Adult Gerontology Acute Care NP; AG Primary Care NP
---
5. University of Texas at Arlington

The University of Texas in Arlington's online gerontology nursing programs prepare nurses to assist adults from adolescence to the elderly. The MSN Adult Gerontology Acute Care NP and the MSN Adult Gerontology Primary Care NP programs each consist of preparing nurses to provide the best healthcare and implementing assessment plans for the needs of the patient. These gerontology programs teach students on how to diagnose and manage high quality care to patients. The course program is a 41-credit hour program with 720 clinical hours.
UTA is a college that strives to help their students excel and the school of Nursing program is said to one of the nation's largest producers of graduates. With its location between Dallas and Fort Worth, UT Arlington is one of the largest and fastest-growing institutions in Texas, providing comprehensive academic and professional education. The university is also a great place for research and development. Their motto, "The Home of Endless Opportunities," speaks for itself.
Degree: MSN Adult Gerontology Acute Care NP; AG Primary Care NP
---
6. Drexel University
Drexel University's two gerontology nursing programs that provides nurses with practical concepts and theories, while preparing them for working in a clinical setting. The Adult Gerontology Acute Care and Adult Gerontology Primary Care nursing degrees at Drexel U is designed for nurses getting ready to work hands-on with patients from adolescence and into later adulthood. The AG-ACNP program is a 57-credit track, including 800 clinical hours; which provides adequate learning experiences to better prepare graduates once they enter the nursing field. The AG-PCNP nursing program is similar to acute care, however, it dives into the importance of healthcare services and specific needs of the aging population.
The University of Drexel opened in 1891 as a non-degree granting institution, but over the next century, Drexel would emerge as one of the most innovative higher education institutions in the world. Drexel University has had many changes over the past century, however, their mission to provide innovative and comprehensive courses to students is what makes them one of the nation's leaders in higher education. Drexel University also offers an accelerated nursing degree for prospective students wanting to continue their education in double the time.
Degree: MSN Adult Gerontology Acute Care NP; AG Primary Care NP
---
7. University of Nebraska at Omaha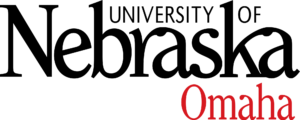 University of Nebraska's MSN in Adult Gerontology Acute Care NP (AG-ACNP) and Adult Gerontology Primary Care NP (AG-PCNP) programs are designed for new graduate students that want a flexible schedule for their classes. The University offers both fulltime and part-time study options for the MSN nursing degree that can be completed within three to five years. It focuses on the life span of adults and how to provide comprehensive care plans to older patients with chronic health issues. The AG-ACNP and the AG-PCNP course programs equal to 47 credit hours. Graduates are eligible to take the gerontological nursing certification exam once the program is completed.
The University of Nebraska was established in 1869 and from the very beginning played a key role in bringing the most modern research and knowledge to the prairies. University of Nebraska's School of Nursing is located in a world-class health science center, dedicated to empowering nurses to become leaders within a demanding profession. In 2006, they reinvented core values that appreciate diversity in all systems and ideologies. With many career options to choose, the possibilities are endless.
Degree: MSN Adult Gerontology Acute Care NP; AG Primary Care NP
---
8. Seton Hall University

The Seton Hall University online MSN Adult Gerontology NP degree offers a curriculum that is based on core gerontology nursing values and promotes a compassionate care plan for its students to learn in. The AG-NP nurse degree program serves patients from young adulthood through older populations that suffer from acute to chronic illness and they perform practices in primary care settings. The program has had a high success rate, having 98% of students passing the AANPCP exam.
Seton Hall University is located in suburban New York, just thirty minutes from NYC. It has more than 90 degree programs and is known as having a small classroom size with a low student/teacher ratio. The Adult Gerontology nurse practitioner degree is just one of the many nursing degrees offered at Seton Hall University. Choosing Seton Hall University will also increase your chances of receiving a high paying job once graduated.
Degree: MSN Adult Gerontology Nurse Practitioner
---
9. Concordia University Wisconsin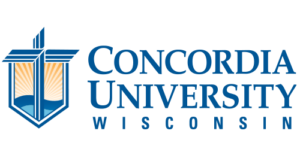 Concordia University Wisconsin's online MSN gerontology nursing degree program offers many opportunities for graduate students. For those interested in working in acute and primary care settings, Concordia University leads in innovation and collaboration. The program is focused on assisting individuals and families from adolescence to the elderly. The Adult Gerontology Primary care program at Concordia Wisconsin is available fully online, as well as on-campus.
Concordia Wisconsin is part of the renowned Concordia University system, a group of universities under the Lutheran Church. While all of the Concordia institutions are known for their exceptional Christian education, rooted in ethics and service, in recent years Concordia has become known for exceptional online education as well. Concordia Wisconsin's motto, "Live Uncommon," means to always have a purpose for your lives and that is a worthy theme to live by.
Degree: MSN Adult Gerontology Primary Care NP
---
10. Loyola University Chicago

Loyola University's MSN Gerontological Nurse Practitioner degree offers two tracks, the Adult Gerontology Acute Care NP and the Adult Gerontology Primary Care NP. Each provides core courses that prepares the student with ethics, concepts, and understanding of theories as a health professional. The Adult Gerontology Acute Care NP program focuses on the providing care to acutely and critically ill patients, while frequently monitoring and stabilizing their conditions. The Adult Gerontology Primary Care NP program is similar to the AG-ACNP; however, it prepares graduate students by managing their patients' health and overall wellbeing. Both will assist patients from young adulthood to older age individuals.
Loyola University was founded in 1870 as St. Ignatius College, a primary Catholic University. Loyola University has four campuses and thirteen colleges or school choices. Part of the School of Nursing's mission is to prepare leaders for the healthcare industry to enhance the health of all persons. By offering nursing degree programs for BSN, MSN, and PhD seeking students, it provides the student with all educational opportunities.
Degree: MSN Adult Gerontology Primary Care NP; AG Acute Care NP
---
What Is Gerontology Nursing?
Gerontology nursing is frequently misunderstood; any gerontology definition will center on care for the elderly, but in fact, a more precise gerontology definition should focus on the whole scope of adulthood, not only treating seniors but working throughout life to prevent illnesses and disorders usually associated with advanced age.
Then what is gerontology nursing? Gerontology nursing is a specialized section of the nursing field. To state a working geriatric nurse definition: geriatric nurses work to provide patient care to adults, especially the elderly. A gerontology nurse may work directly in the homes of the patient or in nursing institutions like assisted-living facilities or nursing homes. Many nurses also help with activities of daily living (ADL) for their patients or residents. Geriatric nurses are also called in to assist older patients with mental health issues, like dementia or Alzheimer's disease.
---
How Do I Get a Gerontological Nursing Certification?
Gerontology nursing is one of the most flourishing fields to expand your career in. To become a geriatric nurse one must first take the NCLEX-RN exam. Like all nurses in the nursing field, a license needs to be earned to advance in the nursing industry. Other prerequisites to the exam are two years of fulltime work as an RN, 2,000 hours of clinical practice, and at least 30 credit hours of education in nursing completed. Once the RN license is established, a student can take the Gerontological nursing certification exam.
According to the American Nurses Credentialing Center (ANCC), the Gerontological Nursing Certification is a "competency-based examination that provides a valid and reliable assessment of the entry-level clinical knowledge and skills of registered nurses in the gerontological specialty after initial RN licensure." The certification can be demanding, so a gerontological nurse certification prep course is a good idea, even for graduates who just completed a gerontology nursing degree program. Once a student passes the test, the RN-BC is awarded.
The Gerontological Advanced Practice Nurses Association (GAPNA) is a specialized geriatric nursing association that also provides their own certification, the APRN Gerontological Specialist – Certified (GS-C). Because the GAPNA is highly regarded as a geriatric nursing association, the GS-C is likely to become a standard for gerontological nursing.
---
What Kind of Geriatric Nursing Courses Will I Need to Take?
The geriatric nursing courses that are commonly required for the ANCC-GNC exam are the psychology of aging, ethics, aging statistics, and age-related disorders in the elderly. Other classes of interest in the geriatric nursing program are sociology of the elderly and special considerations of care. The gerontological exam will cover categories, such as plan of care, professional practice, health promotion, person-centered care, and assessment. The exam will be made up of 175 questions and takes approximately three and a half hours to complete. Taking the Geriatric nursing exam will help students perform at their best in other areas. For instance, a student will be more prepared for higher education courses if they plan to go for their Bachelor's or Master's of Science in Geriatric nursing.
As one can see, having an interest in gerontological or geriatric nursing can open many doors for those who enjoy working with the older generation of today. Some nurses join Geriatric nursing associations for the many benefits that the organizations offer. Depending on the association, Members can receive access to educational opportunities, networking and mentoring programs, and possibly get a tax deduction on their membership fees. There is no surprise that Geriatric nursing is becoming one of the most attractive fields of the twenty-first century, and it will continue to grow throughout the next several decades.
---
Related: