top-schools-for-nursing-specialties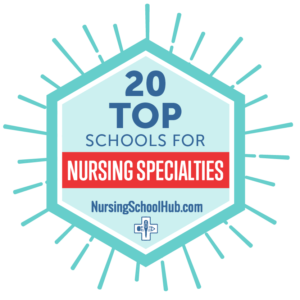 The top schools for nursing specialties are excellent schools with specialized programs for a particular nursing career path. Besides being a noble profession, you probably already know that nursing is also one of the most lucrative, with job prospects over the next decade that far exceed almost any other thing you can do.
Featured Programs
It's not a coincidence that well over 2.7 million nurses are practicing in the healthcare field today. Still, there is a shortage, particularly in the newer degree fields, specialties like nursing law and informatics. Some colleges "get it" and are on the leading edge of these degree fields. This isn't to say that some awesome new approaches to traditional nursing specialty fields aren't relevant. Technology changes everything, even centuries-old professions, like midwifery.
So picking the right school is important. Below, find schools with superb programs in some of the top nursing specialties employers seek. So, if you're reading this, you've chosen well in your professional goals. Overall, the projected job growth for nurses is faster than average among all U.S. occupations. What follows are 25 of the fastest-growing, most in-demand, and in some cases, newer specialties within the nursing field. Salaries and projected growth figures are from Salary.com and the BLS.
---
Methodology: How We Ranked the Top Schools for Nursing Specialties
This ranking is a bit different from the usual; Nursing School Hub editors considered the highest-paying, most in-demand nursing specializations and have ranked the best schools for each of those specializations, according to the school's reputation, job growth potential, and salary potential.
---
1. Johns Hopkins University – CRNA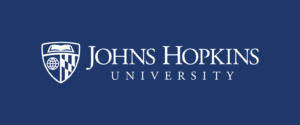 Becoming a Certified Registered Nurse Anesthetist or CRNA is one of the most lucrative registered nursing specialties. At Johns Hopkins, the CRNA track is one of the top-ranked DNP nursing specialties. Students learn how to provide anesthesia to patients in an array of settings. Graduates of this nursing specialization begin evidence-based practices and look forward to an average salary of $143,000 and a job growth rate of 34%. Practice in hands-on settings using advanced simulation technology, and train at the world-renowned Johns Hopkins School of Medicine. Students face a rigorous curriculum that also prepares them for their certification exams.
Johns Hopkins is a private university in Baltimore that received an A+ rating in diversity, academics, and value for money. This mid-size institution has fewer than 6,000 undergraduate students and accepts just 11% of applicants. Popular majors include Nursing specializations, Public Health, Neuroscience, and Bioengineering. JHU has several high rankings. It's #10 among top National Universities, #19 among the schools that offer the highest value to students, and #23 among Most Innovative Schools.
Salary: $143,000
Specialty: Certified Registered Nurse Anesthetist or CRNA
---
2. Quinnipiac University – Cardiovascular Perfusionist

The Cardiovascular Perfusionist nursing specialization at Quinnipiac University teaches students how to use equipment to support a patient's lung and heart functions while in cardiac surgery. RNs prepare to become Cardiovascular Perfusionist by completing registered nursing specialties at surgical nurse colleges such as Quinnipiac. This one teaches you to monitor cardiopulmonary vitals during surgery among all nursing specialties. In addition, it's among eight surgical nursing schools that offer post-grad training in the specialty. More surgical nurse schools may eventually offer this program as cardiovascular disease increases. Graduates of the Cardiovascular Perfusionist program can look forward to salaries of $117,000 and job growth expectations of 31%.
A private graduate school, Quinnipiac, in Hamden, Connecticut, has just 2,782 graduate students. There are 33 graduate programs, and four can be taken online or via distance education. Other popular majors at Quinnipiac University include Law, Business, and Occupational Therapy. However, fewer than half of all grad students take classes part-time.
Salary: $117,000
Specialty: Cardiovascular Perfusionist
---
3. Rush University – Psychiatric Nurse Practitioner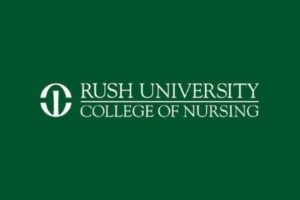 Rush University has a Psychiatric Nurse Practitioner nursing specialization program that prepares participants for national certification by the American Nurses Credentialing Center. This 100% online program is one of the most convenient nursing specialties. Graduates earn the Psychiatric-Mental Health Nurse Practitioner credential and develop a deeper understanding of the biological and behavioral factors impacting the treatment of psychiatric disorders. In addition, learners pick up evidence-based practice skills to prepare for a career as psychiatric nurse practitioners. NPNs are among the registered nursing specialties to function autonomously in different clinical settings. PMHNPs make an average of $101,000 and look forward to a job growth projection of 31%.
Chicago-based Rush University is a private grad school. This mid-size institution enrolls more than 2,500 graduate candidates. With 24 programs, Rush offers just two of them online. Other popular grad majors include Education, Medicine, and Speech-Language Pathology.
Salary: $101,000
Specialty: Psychiatric Nurse Practitioner
---
4. Texas Tech University – Gerontology NP

Texas Tech University's Gerontology NP program prepares students for one of the most rewarding registered nursing specialties. The Adult-Gerontology Acute Care Nurse Practitioner Track (AGACNP) teaches comprehensive care for older adults. In this nursing specialization, nurses take responsibility for maintaining, promoting, and restoring the health of chronically or acutely ill adults. One of the few nursing specialties available online, the AGACNP prepares nurses to take on serious responsibilities in the field. As a result, the job growth for this specialty is 31%, and the average salary is $98,600.
A public school, Texas Tech is based in Lubbock, Texas, and its graduate student body is 6,300 students. Of 102 graduate programs, 34 are available online or via distance education. Texas Tech's other popular majors include Special Education, Business, and Teaching. Just two out of five students attend Texas Tech graduate school part-time.
Salary: $98,600
Specialty: Adult-Gerontology Acute Care Nurse Practitioner Track (AGACNP)
---
5. Duke University – Hospice and Palliative NP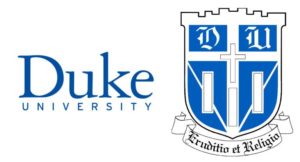 Duke University's Hospice/Palliative NP offers RNs advanced training in treating patients with life-limiting illnesses. This nursing specialization deals with maintaining a high quality of life. One of the most important nursing specialties, palliative care, focuses on maintaining patients' quality of life by managing psychological and physical palliative care symptoms. Ethical considerations are a huge element in all registered nursing specialties, particularly palliative care. Students take evidence-based courses based on the National Coalition for Hospice and Palliative Care philosophy. The average salary in the field is $91,000, and the growth rate is 31%.
A private Christian university, Duke, is located in Durham, North Carolina. With nearly 10,000 grad students, Duke offers 78 graduate programs. Other popular majors include Law, Business, and Industrial Management. Graduate schools nearly exclusively study full-time.
Salary: $91,000
Specialty: Hospice and Palliative NP
---
6. Vanderbilt University – Family Nurse Practitioner

Vanderbilt University's Family Nurse Practitioner nursing specialization provides education at one of the best nursing schools in the nation. The FNP is one of the widest registered nursing specialties in terms of scope of practice. The doctorally prepared faculty utilize classroom settings and simulations and clinical training to prepare students for careers as family nurse practitioners. Furthermore, this is one of the most personally rewarding nursing specialties and has an average salary of $91,000 and a job growth of 31%.
Based in Nashville, Vanderbilt is a private school with 5,963 graduate students. Of 98 programs, the most popular are Nursing, Law, and also Business. Just 15% of graduate students attend part-time. Nevertheless, according to U.S. News and World Report, Vanderbilt ranks #15 among the nation's top universities.
Salary: $91,000
Specialty: Family Nurse Practitioner
---
7. UC San Francisco – Women's Health NP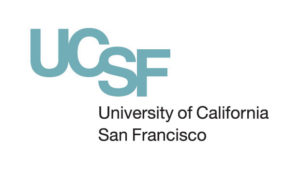 UC San Francisco has a Women's Health NP program that offers a nurse-midwifery specialty. This nursing specialization program prepares students to take the national board examination for certification as a women's health nurse practitioner (WHNP). The WHNP is unique among nursing specialties in that it focuses on women's health and wellness. WHNPs serve women at every stage of life, from menarche to menopause. This is one of the most comprehensive registered nursing specialties. The average salary is $87,500, with a growth projection of 31%, meaning a great need for women's health NPs.
UC San Francisco is a mid-size graduate school that enrolls over 3,000 students. The 29 graduate programs there are on-campus only. Nursing and Pharmacy Studies are among the most common choices of study. Just a handful of students attend part-time.
Salary: $87,500
Specialty: Women's Health Nurse Practitioner
---
8. George Washington University – Chief Nursing Officer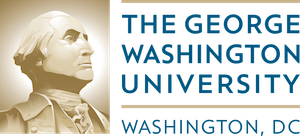 George Washington University has a Chief Nursing Officer/Executive program that provides doctoral-level studies for Executive Leadership (Post-MSN) students. This nursing specialization option helps nurses in senior management positions deepen their leadership skills. As one of the only executive-level nursing specialties, it incorporates experiential projects conducted within students' communities. Learn more about the country's complex and dynamic medical system. With a job growth rate of 20% and an average salary of $126,500, this is a lucrative option.
Besides registered nursing specialties, George Washington offers 135 other graduate programs to nearly 16,000 students. Of these programs, 39 are available through distance education or online. Other popular courses include Public Health, Law, and International Affairs. Half of the students study part-time.
Salary: $126,500
Specialty: Chief Nursing Officer
---
9. UT Health Science Center Houston – Emergency Trauma NP

Among the registered nursing specialties at UT Health Science Center in Houston are the Emergency and Trauma NP focuses on the fundamentals and advanced treatment of ER patients. In addition, this trauma nurse school program includes an optional add-on concentration for a Family Nurse Practitioner MSN, making it one of the most valuable nursing specialties available. This nursing specialization focuses on acute, ambulatory care such as resuscitation. Successful graduates of trauma nursing schools pursue jobs in trauma and ER settings requiring their skill set. The job growth in this field is 26%, and students may average $99,000 in annual salary.
UT Health – Houston is a mid-size graduate school that enrolls 4,618 students. The university has 32 distinct programs, and one is available online. Nursing, Medicine, and Epidemiology are among the most popular courses of study, and 40% of students are part-time learners.
Salary: $99,000
Specialty: Emergency Trauma NP
---
10. University of Colorado Anschutz – Pediatric NP

The University of Colorado Anschutz has a Pediatric NP concentration. This nursing specialization focuses on children's health, including family, environmental, and community settings. One of the most rewarding nursing specialties, the Primary Care Pediatric Nurse Practitioner track prepares nurses to treat children from birth through adulthood. Graduates of Pediatric NP registered nursing specialties can make about $90,000 on average, with a job growth trend of 26%.
UC Anschutz boasts the largest academic medical center within the Rocky Mountain region. It's at the forefront of medical science, education, and healthcare training. Its Children's Hospital Colorado is part of a medical complex treating 2 million patients annually. Training here prepares medical professionals to deliver superior patient care when they return to their practices.
Salary: $90,000
Specialty: Pediatric Nurse Practitioner
---
11. The Ohio State University – Neonatal NP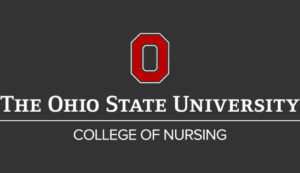 The Neonatal NP nursing specialization at the Ohio State University prepares students to give healthcare to newborns and children up to two years old. Graduates of neonatal nursing specialties make an average of $83,000 and enjoy a great demand and 26% annual job growth. This is the main track dedicated to caring for neonates among registered nursing specialties. In addition, students gain specialized knowledge to promote quality of life and wellness for infants. Ohio State has a flexible program that can be attended part or full-time.
Ohio State has over 14,000 graduate students, which promises a diverse learning experience. Of the 111 programs at Ohio State University, ten can be taken online or via distance education. The most common majors besides nursing are Business and Social Work. About 28% of students attend on a part-time schedule.
Salary: $83,000
Specialty: Neonatal Nurse Practitioner
---
12. Columbia University – Oncology NP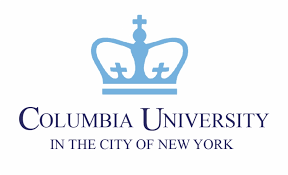 Columbia University's Oncology Nurse Practitioner track prepares learners for the oncology nursing specialization. In this program, nurses in advanced practices learn leadership skills and deepen their scope of practice to include care to patients with cancer. In addition, students manage patient and family members' psychosocial and physical needs as the disease progresses. Unlike other nursing specialties, oncology nursing includes both maintenance and palliative care. With a 15% job growth rate, oncology nurses earn an average of $101,000 per year.
For more than 100 years, the Columbia University School of Nursing has trained nurses in various registered nursing specialties. It has produced clinicians and researchers that cater to the health of patients and communities. The school provides unparalleled leadership training and helps graduates hone their nursing excellence by concentrating on clinical practice.
Salary: $101,000
Specialty: Oncology Nurse Practitioner
---
13. University of Pittsburgh – Nurse Researcher

The University of Pittsburgh Nursing program specializes in Research nursing. The National Institute of Nursing Research has designated the university as a Nursing Research Intensive Environment. This nursing specialization, founded in the 1950s, is dedicated to research that furthers direct clinical and public health concerns. The program ranks sixth in terms of research dollars given out by the NIH. Pitt Nursing provides students with the support to uncover new knowledge related to health care. Research Nurses can make about $81,500 per year and the growth rate to meet projected demand is 15%, higher than most other jobs.
Pitt is a public school with over 9,343 graduate students. It offers 105 graduate programs, and eight can be completed online or through distance education programs. Besides nursing, Pitts' popular majors include Social Work, Business, and Teaching. In addition, one in five students goes to school part-time.
Salary: $81,500
Specialty: Nurse Researcher
---
14. Rutgers University – Nursing Informatics

At Rutgers School of Nursing, students can take the Nursing Informatics nursing specialization. With a 15% growth rate, this is among the in-demand nursing specialties. Students learn to create administrative systems, support life-long learning, deliver educational experiences, and assist with nursing research. Graduates can make an average of $80,000 and work with patients, nurses and health care teams. Unlike other registered nursing specialties, nursing informatics roles transcend various nursing disciplines and focus on technology as a driver of desired outcomes.
Rutgers is a public school located in New Brunswick, NJ. This large graduate school has14,215 students and offers 07 graduate programs. Rutgers University in New Brunswick offers 19 programs online or remote study options. Besides Nursing, Social Work and Molecular Medicine are top majors. Approximately 39% of students take part-time classes.
Salary: $80,000
Specialty: Nursing Informatics
---
15. University of Pennsylvania – Public Health Nurse

The Public Health Nurse program at the University of Pennsylvania is a nursing specialization that concentrates on public health administration. However, it has a much broader range than other nursing specialties. Students take courses in negotiating in health care, leadership development, ethics and law, and health communications. In addition, the public health specialization concentrates on patient safety from a holistic community viewpoint by combining topics from other registered nursing specialties. Students can look forward to 19% job growth and an average salary of $64,000.
Penn graduate school in Philadelphia has over 14,000 students. As one of the largest medical graduate schools, it offers a huge selection of majors. In fact, there are 124 graduate programs here and three can be taken completely off-campus, either online or through distance education. University of Pennsylvania grad students also study Business, Law, and Finance, with 19% attending part-time.
Salary: $64,000
Specialty: Public Health Nurse
---
16. Texas A&M University – Forensic Nursing

Texas A&M University has an MS in Forensic Nursing program. The forensic nursing specialization prepares students to care for the victims of traumatic events. It differs from other registered nursing specialties because it focuses on criminal acts. This 36-credit program teaches nurses to observe, record, and collect forensic evidence used in legal proceedings. It's one of the unique nursing specialties. Courses are primarily delivered online so that students can continue working and caring for their families without giving up educational opportunities. Job growth for forensic nursing tracks at $85,000 and the above-average growth projection is 15%, higher than the average of all occupations.
Texas A&M, located in College Station, Texas, has approximately 15,000 advanced degree students. There are 109 graduate programs available for students to choose from at Texas A&M University. About a third of them are available online or as part of the school's distance education program. Besides Forensic Nursing, popular majors at the university include Teaching, Accounting, and Business. About 79% of students attend grad school full-time, indicating rigorous schedules that make it hard to juggle school and work.
Salary: $85,000
Specialty: Forensic Nursing
---
17. University of Minnesota – Nurse Midwife

The Nurse Midwife track at the University of Minnesota concentrates on labor and delivery. Labor and delivery nurse colleges often include Nurse Midwife programs. This rewarding nursing specialization prepares graduates to provide midwifery to mothers and babies during labor. Like many colleges for labor and delivery nurses, Minnesota follows the guidance of the American College of Nurse-Midwives. Minnesota's labor and delivery nurse school also teaches the ACNM Code of Ethics and other philosophies. In addition, students learn interdisciplinary skills to learn how to manage women's health. Like other nursing specialties, midwives provide leadership to improve the quality of care. Students who wish to influence women and family health care initiatives may choose this over other registered nursing specialties. Midwives make approximately $91,000, and the job growth rate is soaring, at 31%. The growing trend toward natural birth may be responsible for the surging demand for nurse-midwives.
Other popular majors at the University of Minnesota include Engineering, Business, Management, and also Psychology. Founded in 1851, this land-grant university is now a major research institution. Smaller campuses are located in Morris, Duluth, Crookston, and also Rochester. The school is a public institution with nearly 35,000 students set in an urban environment.
Salary: $91,000
Specialty: Nurse Midwife
---
18. Texas Woman's University – Nurse Educator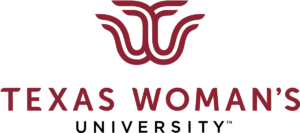 For nurses who want to share their knowledge and expertise, the Nurse Educator and Professor program at Texas Woman's University offers students a chance to lead and direct aspiring nurses. This nursing specialization offers a rare opportunity to lead the next generation of nurses along the right path. This master's level program at Texas Woman's University's College of Nursing can be taken 100% online, making it much easier to balance work and life demands. This is unique among post-graduate nursing specialties. The faculty consists of experienced nurses who have a knack for teaching students to become nurse educators. Learn to motivate, lead, and invigorate nurses to become tomorrow's health care leaders. Unlike other registered nursing specialties, graduates may not go to medical institutions to work. Instead, nurse educators often teach at four-year colleges or two-year community colleges and online programs.
Nurse educators have more freedom to determine their own schedules. In addition, nurse educators can look forward to solid job security with a respectable job growth trending at 11% and a salary of $76,000. Texas Woman's is in the Dallas-Fort Worth Area. This mid-size school has approximately 7,000 undergraduate students. At the undergrad level, 87% of applicants are accepted, and popular majors such as Nursing, Nutrition, and Wellness Studies allow students to move on to become professionals in their chosen fields.
Salary: $76,000
Specialty: Nurse Educator
---
19. University of Central Florida – Nurse Case Manager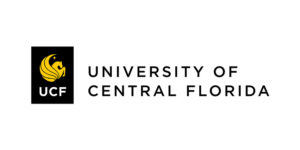 Nurses looking to use their knowledge in a different setting may pursue the Nurse Case Manager track at the University of Central Florida. This nursing specialization is an online MSN program entitled Nursing Leadership and Management, and students learn the fundamental of what they need to know for advanced leadership roles. This track differs from other nursing specialties in that students develop critical analysis skills. Nurse case managers drive innovation across registered nursing specialties using evidence-based techniques to achieve good patient outcomes. Become a collaborative leader and tailor your elective to meet individual learning objectives. Graduates emerge ready to apply for doctoral degree programs. Also, there is high demand for nurse case managers, with job growth at 20%. Additionally, the average salary for this specialty is $70,000.
The University of Central Florida is highly regarded. Central Florida has a large graduate population of 9,654 enrolled graduate students. The university has 71 graduate programs, and 25 can be taken online or as part of the University of Central Florida's graduate distance education options. Besides nursing, students choose from dozens of other programs. Among the most popular tracks are Business and Social Work. With 51% of the University of Central Florida grad students taking classes part-time, there are plenty of opportunities for learners who want to balance coursework with jobs and family obligations.
Salary: $70,000
Specialty: Nurse Case Manager
---
20. Wilmington University – Legal Nurse Consultant

Wilmington University offers a Legal Nurse Consultant program. This nursing specialization is a dual degree program combining a Post-Masters Legal Nurse Consultant Certificate with a Doctor of Nursing Practice. Legal nurse consultants can earn up to $78,000 per year. This double degree program gives students the chance to earn their Ph.D. This opens the doors for numerous options upon graduation, and students receive a solid practical and academic foundation for a career as a legal nurse consultant. The Legal Nurse Consultant Certificate is aimed at nurses who wish to assess healthcare practices from a legal perspective. Additionally, the Doctor of Nursing Practice option is available for nurses with an MSN in nursing or a similar field. It differs from other registered nursing specialties in that graduates move into the field with future-focused leadership skills.
Wilmington U is located in the Philadelphia Area where students can choose from a variety of job opportunities upon graduation. With nearly 6,000 graduate students, Wilmington has a large student body. In addition, Wilmington U has dozens of other graduate programs. Of these 37 tracks, 30 are available through distance education or online Besides nursing, Wilmington University offers solid programs in numerous other fields such as Business, Computer and Information Systems Security, and Organizational Leadership. A majority of graduate students (73%) attend classes on a part-time basis, indicating a student population with job or family responsibilities and academic commitments.
Salary: $78,000
Specialty: Legal Nurse Consultant
---
Why is it a Good Idea for Nurses to Specialize?
Nursing specialties are less common a course for nurses to choose. Often, a nurse receives their nursing degree and decides to practice as a general nurse. Therefore, there are always nursing specialties in demand because fewer people decide to further their education and specialize. Therefore, if a person chooses one of these fastest-growing nursing specialties, they will have a greater chance of landing a job. Additionally, if a person chooses one of the fastest-growing nursing specialties, they will be satisfied knowing they can find another job if something happens to the one they have.
Once a person chooses one of the nursing specialties in demand, they will make more money than an average nurse. As a result, these nursing specialties in demand tend to come with a higher paycheck.
---
What Nursing Specialties are In-Demand?
If a person wonders what types of nurses are in demand, a simple internet search for nursing specialties in demand will bring up a list of needed nursing specialties. After a person searches for what types of nurses are in demand, they can see which specialties are most in-demand and which specialties pay the most.
Additionally, an individual may want to specialize if they feel passionate about a certain type of medicine. They can make a difference in the lives of people who suffer from a particular issue.
---
Can Nurses Have More than One Specialization?
A nurse isn't limited to how many of the best nurse specialties they can specialize in. However, every time a nurse chooses a specialty that ranks as the best nurse specialty or just a general one, they will need to complete the necessary training. If a person chooses the best nurse specialty, he or she may complete a certificate program or choose to earn a master's degree with a focus on a specific type of nursing.
Another way a person can choose the best nurse specialty for them is by working in different areas of medicine. Then, the person can choose the best nurse specialties for them. If there are multiple, they can choose to earn multiple certificates. Other the other hand, they can choose the best nursing specialties and just work in those departments until they have the necessary knowledge and expertise in that area of nursing.
---
How to Decide on a Nursing Specialty
When a person is deciding what the best nursing specialty is, they should consider their interests, which specialties are in demand, and which ones pay the highest. Ultimately, what is the best nursing specialty depends on a person's interests, which may be why a person wants to have multiple specialties.
Overall, a person may want to consider having more than one specialty in nursing to expand their career opportunities. This ensures if they are laid off or lose their job in one place, they have more job opportunities to choose from if they only have one specialty.
A person could also choose to specialize in two areas of nursing that are similar to one another. This gives a nurse more opportunities in their field of expertise. It can also give a nurse more of a "leg up" on the competition when it comes to taking on leadership roles within his or her current facility.
---
Why Do Some Specialities Pay More Than Others?
When a person searches for the highest paying nursing specialties, they will notice a big difference between the income one specialty earns versus another. For instance, a nurse specializing in anesthesiology earns more than a nurse who works in family practice medicine.
Some of the most competitive nursing specialties offer higher pay because of the level of training they receive and the intricate nature of that particular specialty. In addition, some of the most competitive nursing specialties offer a person a higher pay is because of the workload a nurse may have in that specialty or the high amount of stress the nurse may have in that specialty.
---
What are the Highest Paying Nursing Specialties?
If a person wants to know the best-paying nursing specialties, they may search for the highest-paying nursing specialties. Then, if they are interested in a high-paying job, they can choose between one of the best-paying nursing specialties.
Keep in mind that a person who enters the highest paying nursing specialties will need to establish themselves before hearing the wage reported by reputable sites like the Bureau of Labors Statistics. Additionally, the highest paying nursing specialties aren't the same everywhere you go. Therefore, your location will affect how much you make as a nurse.
A person also has to consider that their salary will depend on the type of establishment they work for. For example, certain types of facilities are known for paying specialty nurses a higher salary than other establishments.
---
Related: