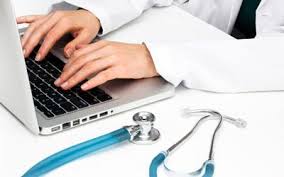 A case management nurse is a specialized registered nurse who oversees a patient's long-term health care plans. Such patients typically have medical conditions that are chronic or complicated.
What is the Job of a Case Management Nurse?
Those employed in nursing jobs of this type work closely with patients and their families to evaluate the specific needs of the ill or injured person and create a comprehensive health care plan to match those needs. Nurses specializing in case management work in hospitals, rehabilitation centers, nursing homes, hospices, or other facilities.
---
What Does a Nurse Case Manager Do in a Hospital?
Featured Programs
The duties of a Case Management Nurse vary significantly from one facility to the next and from one patient to another. Some general duties of those employed in this field include coordinating medications, performing research, monitoring and tracking the condition and progress of various patients, overseeing medication, and analyzing data. Nurse case managers also typically work with the patient and their primary care practitioner to make an appropriate care program.
In many instances, Case Management Nurse must perform duties on behalf of insurance companies to advocate for patients while simultaneously reducing the cost of care. Case managers have less hands-on interaction with patients than floor nurses, who primarily handle the administrative side of patient care. For this reason, they must possess strong organizational skills and be adept at maintaining files on each patient they are assigned as part of their caseload.
---
What is an Example of Case Management?
Coordinating specific services for various patients is also an essential duty of a Case Management Nurse. The details of this task vary considerably, depending on the type of facility in which the patient resides.
For instance, a person may be in a long-term care facility due to a chronic condition and therefore require a case manager to oversee the services and treatment he or she receives regularly.
---
What is the Goal of Case Management in Nursing?
The nurse must monitor the delivery of services and verify that they conform to the treatment plan designed for the patient. If a patient needs medical attention, the case manager schedules appointments with a physician and arranges the patient's transportation to the hospital or doctor's office.
If the patient cannot pay for medical help, the case manager typically speaks to social workers or similar individuals to obtain information about financial support services.
---
What Skills Does a Case Management Nurse Need?
Those pursuing this nursing specialization as a career must be able to simultaneously manage multiple responsibilities. For example, they must possess in-depth knowledge of health care services and their various applications. In addition, they must have exemplary interpersonal skills to competently and effectively communicate with patients and their loved ones.
These nurses often advocate for cost-effective care plans for individuals suffering from long-term illnesses. So, they must thoroughly understand private insurance providers, Medicaid, Medicare, and other programs.
---
Do Case Management Nurses Interact with Patients?
Often, the nursing case manager must explain the different options available to the patient. Many patients don't understand alternatives when speaking to a health insurance agent or Medicare or Medicaid representative.
Understanding and explaining complex health care regulations are duties that a nurse case manager must perform from time to time. Therefore, they must be familiar with HIPPA privacy rules and other laws when communicating with patients and their families.
---
Where Does a Case Management Nurse Work?
Case Management Nurses typically work in an office setting, but there are a variety of other establishments where they may work. For instance, they may work for an insurance company, as a home health nurse, or for a hospital or mental health facility.
Research laboratories also frequently hire nurse case managers to oversee the progress and condition of those involved in clinical trials. Certain case managers choose to work as independent contractors and obtain multiple clients.
---
What Training Is Available?
Case Management Nurse training courses generally take approximately one year to complete. However, this year of training is in addition to the length of time it takes one to become a registered nurse in the state in which he or she plans to work.
Certain universities and colleges offer programs to those with a bachelor's degree in nursing science, while others require a master's degree. Conferences, seminars, and continuing education courses are other ways to acquire training in case management.
---
Case Management Nurse Certification
Various certification options are available for nurses who choose case management as a specialty. The following are some of the most common ways to obtain certification in this field:
Registered nurses with at least two years of experience in a hospital or similar facility can schedule an examination with American Case Management. This organization offers testing and subsequent certification.
An additional 30 hours of continuing education on the topic of case management and 2,000 additional hours of hands-on experience in clinical case management qualify a registered nurse to become board certified. However, this must follow two years of experience in acute care at a facility such as a general hospital. Certification of this type is from the American Nurses Credentialing Center–ANCC.
Another alternative is to become certified through the American Academy of Case Management–FAACM. This organization typically requires that registered nurses complete 60 hours of coursework, obtain additional work experience, and pass an examination grade.
---
Additional Considerations
Nursing jobs involving case management offer additional options. For example, a registered nurse interested in becoming a case manager may choose to work with patients suffering from specific illnesses such as cancer, HIV/AIDS, mental illness, or terminal diseases.
---
What is the Job Outlook for Nurse Case Managers?
According to the U.S. Bureau of Labor Statistics, nurses with a Master's degree and several years of experience in the case management field can earn as much as $62,000 per year.
However, the exact salary depends on various factors such as the location where one plans to work and the type of facility at which he or she seeks employment. Anyone interested in working as a case management nurse should pursue the appropriate education to become qualified for this field.
---
Related: