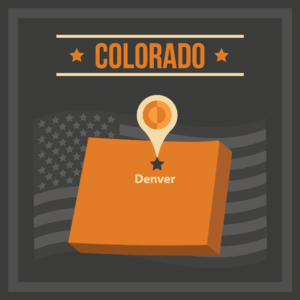 Nursing is one of the oldest and most trusted professions. These roles help save lives and make a difference in the lives of others. The process of becoming a nurse moves very quickly, and there are accelerated and online programs to aid in the process. The road to obtaining a Colorado RN license to function as a nurse in Colorado is a process. This begins with the educational portion of the journey. In Colorado, a person can obtain a Licensed Practical Nursing (LPN) diploma, an associate's degree, or a bachelor's degree from one of the accredited nursing schools in Colorado. All nurses are licensed by the Colorado Department of Regulatory Agencies.
---
What Do Nurses Do in Colorado?
In Colorado, there are eight major medical systems and RNs have varied roles. They are found working at ambulatory care facilities, in doctor's offices, community clinics, residential care, and nursing facilities. Some roles being handled by Colorado nurses deal with dialysis patients; transplant medicine; oncology; case management; medical/surgical and more.
---
Colorado Nursing Education
Featured Programs
Individuals seeking a Colorado nursing license go through rigorous training and preparation programs designed to assist students to take the Colorado nurse license exam. These candidates have two different tracks. Students who are not registered nurses will have a traditional curriculum, while students who already have the RN designation will complete an RN to BSN program. Some educational requirements include:
Human Anatomy and Physiology
Chemistry
Organic and Biochemistry
Nutrition for Health Professionals
Psychology
Microbiology
Pharmacology
Foundations of Nursing
Students who have completed an LPN program will sit for the NCLEX-PN exam, while the BSN or ADN students will sit for the NCLEX-RN.
The Colorado Board of Nursing regulates the nursing professionals in the state. According to the Colorado Center for Nursing Excellence, 65% of Colorado's nurses have a bachelor's degree, with 5% having a master's degree.
---
Salaries for Nurses in Colorado
The average salary for a registered nurse in the state of Colorado is $76,230 per year according to the U.S. Bureau of Labor Statistics. 80% of the RNs in Colorado earn a range of $54,940 up to $101,390. This is a little under the national average for nurse salaries. The salary of a nurse is also dependent on the region, type of role, facility, specializations, and experience. Colorado is one of the top states for nurses, so it is very competitive.
---
Nursing Licensure Compact (NLC)
Nursing compact states or multi-state license states are states that allow nurses residing in one of the participating states to practice nursing in any of the states as part of the compact alliance. Colorado nursing license compact states include Alabama, Arizona, Arkansas, Delaware, Florida, Georgia, Guam, Idaho, Indiana, Iowa, Kansas, Kentucky, Louisiana, Maine, Maryland, Mississippi, Missouri, Montana, Nebraska, New Hampshire, New Jersey, New Mexico, North Carolina, North Dakota, Oklahoma, South Carolina, South Dakota, Tennessee, Texas, Utah, Virginia, West Virginia, Wisconsin, and Wyoming.
---
Why Would you Become a Nurse in a Compact State?
Being a nurse in a compact state helps remove the red tape among nursing requirements in different states. For travel nurses, this is ideal because they don't have to apply for and renew their nursing license in each state. This saves time and money, and allows for flexibility.
---
Colorado Nursing License Renewal Requirements
Nurses in the state of Colorado do not have continuing education requirements to renew their licenses. The Colorado Board of Nursing will notify nurses whose licenses are up for renewal. The license renewal period opens about four weeks prior to the expiration date. Licenses can only be renewed during the renewal period, so it is important to make sure all contact information is up to date.
---
Advancement and Networking Opportunities
The Colorado Nurses Association (CAN) offers personal and professional networking opportunities while serving as an advocate for nurses at the legislature. Members receive discounts on different publications and ANCC Certifications. This is also a good way to find out about specific openings at different facilities or organizations around the state.
Nurses are needed everywhere – especially in Colorado. This profession is known for having high levels of job satisfaction as they get to do exciting things throughout their career in addition to meeting lots of people. Nurses are also well-respected and can choose whatever specialty they are most passionate about. In fact, nursing is a very stable industry and is projected to grow by 15% in the next decade. This is faster than the average job role. One of the best things about being a nurse besides being a lucrative position is that it is fairly easy to find a job once licensed and create their own schedule.
---
Related: