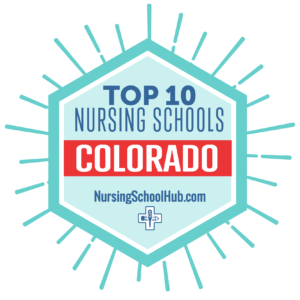 The best Colorado nursing schools have a variety of programs for new nurses and working nurses returning to school. There are lots of nursing schools in Colorado, where you can get a degree and begin a career in nursing in Colorado. There is a strong need for nurses, and that is likely to continue, and there are a lot of options to consider when looking for a Colorado nursing degree. The best nursing schools in Colorado have accreditation and meet your needs as a student.
You could start out in a junior college and get a nursing aid certificate, and that could be a springboard to an RN license from a four-year school. There are also Colorado accelerated nursing programs to help you get started fast. You can get a BA or MA in nursing whether that be from a traditional school or online. These can also be a start for a nursing practitioner license.
---
How We Ranked the Best Nursing Schools in Colorado
Featured Programs
For our ranking of the best nursing schools in Colorado, Nursing School Hub editors focused on accredited, reputable institutions offering online nursing programs. Programs are ranked according to student satisfaction using data from Niche.
---
1. University of Colorado Anschutz Medical Campus

The Anschutz Medical Campus at the University of Colorado is the largest academic medical campus in its region. It's one of the best nursing schools in Colorado. In fact, this school is known as a leader in nursing education. It has several nursing programs that range from the bachelor's to the doctorate levels. Each nursing program here is innovative and challenging, preparing students to succeed as nurses. As the school's website states, these nursing programs are "steeped in history and driven by the future."
UC's Medical Campus is specifically dedicated to medical learning and medical innovation. As a result, it makes a great choice for nursing students. It uses the latest tools and technology in nursing education, including medical simulations. Students here also get an excellent hands-on clinical education. The UC Medical Campus serves Colorado's nursing students and the people of the surrounding community.
Highlight: Best Health Degrees has ranked UC's Medical Campus #2 in the nation for online learning.
---
2. Regis University

Regis University is one of the best nursing schools in Colorado, especially for those who want to earn a BSN. This program is flexible enough for busy students to continue with their current jobs while earning their bachelor's degrees. It offers evening classes with flexible and student-centered clinical assignments. This program is highly competitive for a reason. Many aspiring nurses seek out Regis University because they know that it offers an excellent nursing education.
Regis University is a Jesuit university with roots in the Jesuit Catholic faith. Being a Jesuit university, it values leadership, excellence in learning, and caring for others, all of which are highly important traits for nurses. Regis University focuses on developing the whole person, not just the academic side of the person, and its mission statement includes a commitment to building a "more just and humane world."
Highlight: Regis University's BSN program has a generous credit transfer policy.
---
3. Aspen University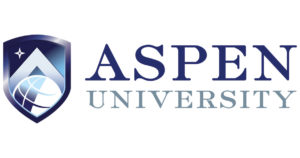 Aspen University's nursing programs are available as online and hybrid options, including a pre-licensure BSN program. This university is one of the best nursing schools in Colorado for busy learners. In fact, most of Aspen's nursing students already work full-time. That's why Aspen offers such flexible scheduling. On top of its more general nursing programs, Aspen's nursing school also offers programs in Psychology and Addiction Sciences. Additionally, talented faculty members who have lots of hands-on experience in the field teach all of the classes.
Aspen University has both affordable and flexible degree programs. In fact, affordability is one of the main parts of the university's mission. Many students also note that they receive lots of support from their Aspen professors. On top of this affordability and support, students also benefit from Aspen's high-quality academics.
Highlight: the school offers a monthly tuition payment program, so students can build their tuition payments into their regular budgets.
---
4. Colorado Christian University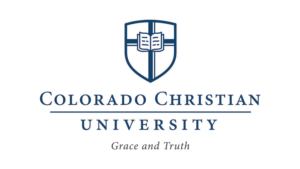 Colorado Christian University's nursing programs are all about nursing with competency and compassion. CCU is one of the best nursing schools in Colorado for those who want to study nursing from a Christian perspective. This school helps nurses and future nurses become leaders in the healthcare field. The BSN program in particular offers both a traditional pathway and an adult learner pathway for those who need more flexible learning and scheduling options. It also offers masters and doctorate programs.
CCU is a faith-based school that takes its Christian mission and heritage seriously. Furthermore, every aspect of the school, including its nursing programs is based on the school's mission. CCU also values excellence in academics, and it builds ethics into its educational process. CCU is focused on serving both Colorado and the nation.
Highlight: CCU is one of the five fastest-growing universities, according to The Chronicle of Higher Education.
---
5. Denver College of Nursing

Denver College of Nursing is focused specifically on nursing, which means that its nursing programs don't have to share any funding or resources with other fields. It offers degrees from the associate to master's level, and many people count this school as one of the best nursing schools in Colorado. This school has options for learning on campus and from a distance. The nursing programs here are designed to help students excel in their licensing exams and their nursing careers in general.
The Denver College of Nursing recognizes that nursing is vitally important to the future of healthcare. It also recognizes that an excellent education is a key to creating excellent nurses. That's why DCN provides high-quality nursing programs to help students reach their fullest potential in nursing. It's a student-focused college where students are supported and have the best learning resources.
Highlight: Denver College of Nursing is a small school with less than 900 students, so it works well for those who prefer small classes.
---
6. University of Colorado Colorado Springs

The nursing program at UC Colorado Springs prepares students to adapt and thrive in the evolving world of healthcare. Classes are taught by well-experienced faculty members, and the program balances in-classroom learning with practical, hands-on instruction. It also offers resources to help students get their nursing careers started, which is one reason why UC Colorado Springs is one of the best nursing schools in Colorado.
UC Colorado Springs emphasizes both academic and career success, helping students get where they need to go. At UC Colorado Springs, students are always the top priority. This school earns consistently high rankings across several categories. It's a small but growing university where students can get all of the personal attention and resources that they need.
Highlight: US News and World Report counts UCCS as a Top Ten Public University in the West.
---
7. Colorado Mesa University

Colorado Mesa University's nursing programs are dedicated to excellence in nursing and raising up the next generation of nursing leaders. The school has several nursing programs, both for those who are already nurses and for those who have not yet earned their certification. Programs cover nursing theory as well as hands-on nursing practice. Students here benefit from supportive faculty members and highly interactive classes, both of which make CMU one of the best nursing schools in Colorado.
CMU was founded to help students get a say in their own futures. Today, the school continue to give students the tools and support that they need to reach their goals. It embraces growth and change to help students prepare for the world after college. CMU values adaptability and flexibility in learning, as well as academic excellence.
Highlight: CMU's Nursing programs have a 96% employment rate for students after graduation.
---
8. University of Northern Colorado

At the University of Northern Colorado, nursing students are taught how to approach patients in a holistic way. The program emphasizes the importance of seeing the patient as a whole person, not just a collection of symptoms. This social justice approach to nursing fosters respect for patients, which is why UNC is one of the best nursing schools in Colorado. UNC's nursing program also has high academic standards, and classes are taught by brilliant faculty members.
The University of Northern Colorado is a public research university. It blends innovation and quality academics to help students get to where they want to go. The school is small enough to feel intimate, but it's also large enough to provide students with the learning resources that they need. At this school, students learn by doing and participating.
Highlight: Nearly half of the incoming students at UNC are first-generation college students.
---
9. Colorado Mountain College

Colorado Mountain College is one of the best nursing schools in Colorado. This school prepares nurses and future nurses to provide the best care at every stage of life. CMC offers a high-ranking education at a more affordable cost than many other nursing programs. It also includes online coursework for those who need flexibility in their learning experiences. The nursing program at CMC offers challenging but rewarding coursework that helps nurses pass licensure exams.
Colorado Mountain College provides support and resources to help students find success. The faculty members at CMC are committed to helping their students thrive. A lot of students come to CMC for its affordable tuition rates and student debt minimization. Other students choose CMC for its nature-based learning opportunities. With its Rocky Mountain location, CMC provides a great spot for those who love both learning and adventure.
Highlight: Colorado Mountain College is one of the most top-ranked nursing schools, according to several sources.
---
10. Adams State University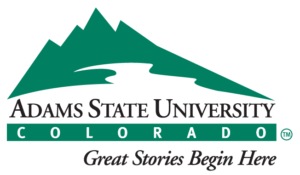 Adams State University's nursing program offers challenging and hands-on coursework. This coursework is designed to help students carve out successful nursing careers. Adams' nursing students get lots of one-on-one attention. They learn about patient treatment and safety, but they also learn how to provide treatment while respecting each patient's culture and personal circumstances. Adams has a simulation lab for gaining practical and realistic training experience. This combination of factors is why a lot of people count Adams among the best nursing schools in Colorado.
ASU provides a challenging, relevant education while fostering support and connection among students. As a result, this school has grown into a tight-knit community of learners. Advisors also take part in this community, working one-on-one with students to help them reach their goals. ASU provides a quality education at a highly affordable price.
Highlight: Adams State University is a well-respect Hispanic Serving Institution. It was the first HSI in Colorado.
---
How Do I Choose a Nursing School in Colorado?
It is a good idea to investigate as many schools as you can and look for the program that offers you the best chance at getting started in nursing in Colorado. Also, make sure the school is accredited as many employers only consider students from those types of schools.
Almost as important as finding the right school, is finding one that fits your life and that you can do what is needed to get a Colorado nursing degree. Consider whether you can move and live on campus, or whether you need something closer to home. Always ask about online classes and remote learning.
Another thing to check on is what internships are offered or required. Most nursing programs require an internship of some kind, and this counts as an experience when you start looking for a job.
The best approach to getting a Colorado nursing degree is to search for information online, but realize this is just the starting point. If you find a few that meet your needs, visit them. Take a list of questions that you need answers to, and ask those questions of school officials during your visit.
---
How is the Job Market for Nurses in Colorado?
While the pay may be below the national average, the job outlook in Colorado is outstanding. Job growth in Colorado is expected to be about 11 percent above the national average. Colorado nursing jobs are expected to be readily available for the foreseeable future.
The Bureau of Labor Statistics earlier predicted nursing jobs would increase by 26 percent by 2020, and they were right. This has resulted in a nursing shortage in many states and hospitals in Colorado are always short on nurses. During the pandemic, there was a slowdown, but as it lightens up, officials in Colorado expect there to be a great need for healthcare officials.
Nursing accounts for 11 percent of the jobs in the state and is second only to retail as the state's biggest employer. It is also noteworthy that as of 2017, 32 percent of the state's RN's were age 55 or older, meaning many should be retiring soon. In 1993 that percentage was at nine. This means there should be jobs as nurses retire, and that is in addition to the expected increase in jobs created in the healthcare field. New graduate nursing jobs in Colorado should be plentiful as new jobs are created, but experienced nurses can also find nursing jobs in Colorado.
State nursing officials say the state will be short 6,300 nurses in 2020, and they do not foresee that shortage lessening in the near future.
More people are also getting access to healthcare, and more people are moving to Colorado, so there is a population increase. Combine that with the number of nurses retiring, and you have a real shortage of nurses. This shortage of healthcare is also creating more of a demand for nurse practitioners.
---
How Much Do Nurses Make in Colorado?
Colorado nurse salaries are 13 percent below the national average, but those in nursing tend to earn significantly more as they gain experience. Nursing salary in Colorado starts at $57,000 in Denver or Colorado Springs. New grad RN salary in Colorado would be less in rural areas. For instance, an RN home health nurse could make between $49,000 and $63,000. Pediatric home health care nurses, which could include LPN,s are at the lower end, making between $29,000 and $42,000. There are several specialties in nursing in Colorado, and the salary can vary depending on the specialty.
Colorado RN Salary increases are solid however as time passes. A beginning nurse would make $26 per hour to start and after four years should be close to $30 per hour. Those with between 10-19 years of experience could expect $36 per hour, and after 20 years the average salary is almost $40 per hour. CNA salary in Colorado would be a little less than that of an RN, but more than an LPNS for nursing in Colorado salary.
There are also travel nurses, who go wherever nurses are needed in the state, and these generally make more money. Some nurses become nurse practitioners. Nurse practitioner salary Colorado can result in a person making $96,000 to $130,000 per year.
---
Related: