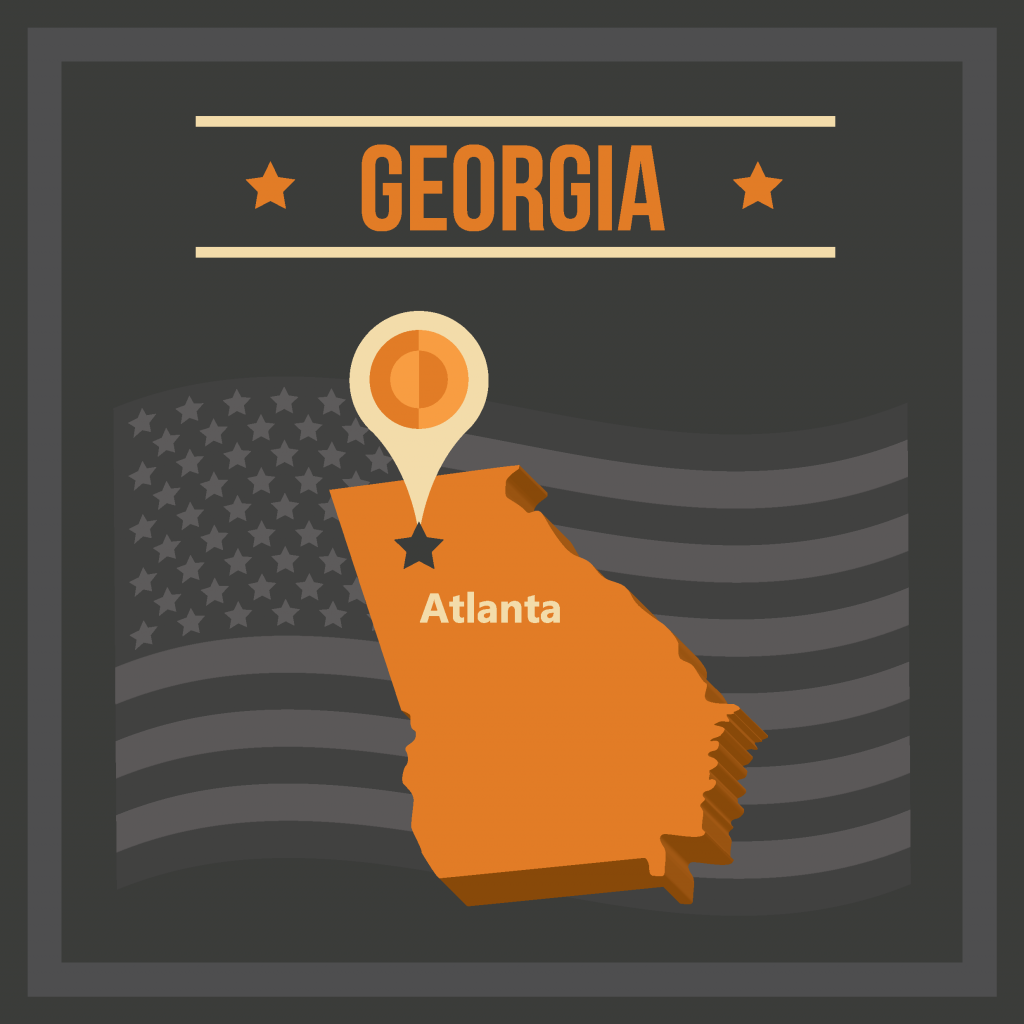 Georgia nursing outlines the educational, licensing, and career prospects for nurses. The state of Georgia offers diverse employment options for nurses at all education and experience levels. According to the U.S. Bureau of Labor Statistics (BLS), Atlanta ranks as one of the top cities in the U.S. with some of the highest employment levels for both practical and vocational nurses.
Many people get a degree and later find out there are very few jobs available in their desired career path. Many get degrees and then find out that they need more education to find their ideal job and end up working in positions for which they are overqualified. This is good news for anyone considering studying for a career in nursing in the state of Georgia.
---
Statistics for Nurses in the State of Georgia
Featured Programs
Atlanta, Sandy Springs, and other surrounding areas in Georgia are responsible for nearly 10,000 jobs for those working as LPNs and LVNs. After they earn their licenses, nurse practitioners in Georgia earn around $105,670 per year on average. LPNs and LVNs earn approximately $42,570 yearly. This makes them ranked 11 for top areas for nurses in the U.S. according to U.S. News and World Reports.
On a global level, The World Health Statistics report that midwives and nurses make up 29 million in the workforce and 3.9 million in the United States.
All signs point to increased demand in the healthcare industry. Factors include:
More nurses are reaching retirement age, and open positions need filling.
More and more baby boomers are reaching retirement age and are staying more active than ever; they need health services to keep them feeling well.
The COVID-19 pandemic has spurred an increase in medical care. More hospital beds and equipment are used for those with Corona Virus.
COVID-19 testing and vaccinations are increasing, needing more nurses to test and administer the vaccine.
---
How to Become a Registered Nurse in Georgia
If you are serious about becoming a nurse in George, you will need to know the George state nursing requirements. You will need to determine what type of nurse you want to be, then earn a degree to reach that goal.
After your education is completed, all nurses must complete a state-administered licensing exam. After passing that exam, graduates can look for their desired positions in the nursing and healthcare industry.
---
Georgia State Nursing Requirements
Just like all states, unless you have passed the appropriate requirements, you cannot get a job in the State of Georgia.
To become a registered nurse in the state of George, the following must be completed:
Earning a nursing degree requires a high school diploma or GED equivalent.
Many schools require students to take an ACT or SAT test and acquire a specific score for admission.
A registered nurse in the state of George must earn an associate degree in nursing (ADN).
Depending on what time of degree you are looking to pursue, you may expect to spend 2 -11 years in school. Most students can earn their associate's degree in two years; a bachelor's in four years; a master's in six and a doctorate between 9 and 11 years.
Those that receive their RN may work in a variety of different positions.
An RN can be a stepping stone for other degrees and better career options, so many go on to receive a bachelor's and master's degree. Many that decide to go on and become physicians will need to earn a doctorate or Ph.D.
---
Fulfilling Your George State Nursing Requirements
To get a job in nursing after you graduate, you will need to pass the NCLEX-RN test. The National Council Licensure Exam (NCLEX) gives either a pass or fail mark.
In Georgia, nursing schools prepare students for the test. The student must answer 75 questions correctly to pass the test. Students typically spend two months studying for the exam, reviewing materials, and answering practice questions. The NCLEX-RN test usually takes about five to six hours to complete.
---
Georgia Nursing CEU Requirements
The state of Georgia has continuing education requirements for nurses. As a conditional of renewing their licenses, all nurses must receive some continuing education hours. George nursing CEU requirements include a biennial renewal period during which the nurse must complete continuing education classes, which are available in different ways. After their CEU hours, they are submitted and recorded on the nurses' record.
For Georgia residents, the outlook is positive for medical careers. Those that pursue Georgia's nursing license requirements can earn a great living while helping others regain their health.
---
Job Outlook and Quality of Life
The 28-county Atlanta Metropolitan Area is a prime location to find nursing jobs. Atlanta ranks 8th in terms of nursing jobs nationally. Nurses in the area fare quite well economically. The average hourly wage for registered nurses is $30.52; meanwhile, the annual salary for registered nurses is around $63,000. The average annual salary for all working Georgians is $28,000, meaning many nurses enjoy a relatively high quality of life. The Atlanta Metropolitan Area has an abundant number of hospitals that provide clinical internship opportunities for nursing students.
---
Scholarship Opportunities
For those interested in pursuing higher education in Georgia, there is the HOPE Scholarship. HOPE scholars must retain a 3.0 grade point average while in school. The state pays all tuition for HOPE recipients from a fund, making education quite affordable. Prospective nursing students should complete all financial aid forms before the priority deadline to receive full consideration. State-based financial aid can help bridge the gap between the student's means and other sources of support.
---
Related: