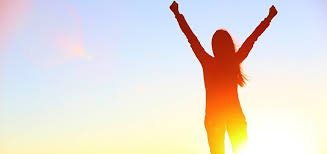 How can you increase your chance to find a job in nursing after you graduate? It's a well-known fact that nursing school is brutal. There are a lot of late nights studying, the pressure of a seemingly endless schedule, and at the end of it all, intimidating proficiency tests stand ready to bar your entrance into the real world just as you reach the finish line. Getting a nursing degree is definitely not for the faint of heart, but the benefits of being able to make a real difference in the lives of your patients make it all worthwhile.
And now, you've done the work, put in the late hours, and passed all the tests. Your nursing education might be over, but it's now time for the next step – finding your first nursing job. Even though you may be exhausted from the last four years, the job search you're about to embark upon will demand particular attention for the best results. After all, you're not seeking a summer job for spending money – you're seeking a career. And in order to maximize your chances of finding the nursing job that makes all your academic efforts worthwhile, make sure you pay attention to these simple steps.
---
Stay Positive and Find a Job
Featured Programs
Even though you're in a noble profession and no one will truly understand how hard you've worked the last several years to obtain your nursing degree, the odds are still good you'll receive rejection before you find your dream position. Take heart, though – the U.S. Department of Labor estimates that nursing employment is expected to grow 19 percent from 2012 to 2022, which is faster than the average for all occupations. You've chosen a good career, as these stats prove, and it's likely only a matter of time before the job you've been dreaming about presents itself to you.
---
Brush Up The Resume
Never underestimate the power of a good resume. A career coach and strategist Adele Scheel recommend starting the resume-building process even before you leave school to increase the chance to find a job. Says Scheel: "While the resume itself might not get you the job, you won't get the job without it. So make it as perfect as you can."
Make sure you clearly discuss your classwork, any previous employment, and extracurricular activities in a way that will showcase your strengths and benefits to your future employer. Also, don't forget that your resume objective will need to be altered if you end up applying to different specialties. Take the time to proof your resume for any grammatical or spelling errors, and let others do it as well to make sure nothing is missed. Don't let your future nursing employment be stalled by simple mistakes.
---
Hit Up The Sources to Find a Job
Thanks to the internet, you have several avenues at your disposal to pursue nursing employment. Ask your school's counselor if a job board exists with listings of offices seeking new graduates. Be sure to check your city's craigslist page as well as the big-name employment sites like Monster.com or CareerBuilder.com. Lastly, don't forget nurse-specific websites such as nursingjobs.com and nurse.com that cater specifically to the nursing profession.
Nurse.com even offers a tool on their site to help create and manage your resume – a double bonus. Also, consider applying for nursing jobs that might not be the exact specialty or environment you're looking for. For example, let's say you get a job offer at a small clinic instead of a major hospital. Give it some serious thought. Getting some experience under your belt will look better on a resume and will be a big help in landing your dream position down the road.
---
Network, Network, Network
Jorg Stegemann, an executive search and placement professional, offers several tips on how to make the most of networking to aid in your nursing employment search. "Be sure to let the people in your life know where you are and what you're about to be doing – you never know who might have the lead on your next job," says Stegemann. "Facebook, LinkedIn, and other social media are a great way to manage contacts and to keep in touch in real-time. Take the time to make sure your profile is updated to maximize your chances of getting good quality leads, but also understand that the next tip could come from virtually anyone. Talk to anyone you can, and keep yourself organized." Wash, rinse, and repeat until hired.
The process of finding a nursing job might take time and demand constant attention, but in the end, it will all be worth it. You've cleared all the hurdles, and you're about to put everything you've learned into practice. Prepare yourself for the search and be consistent, and you'll be changing lives before you know it.
---
Related: