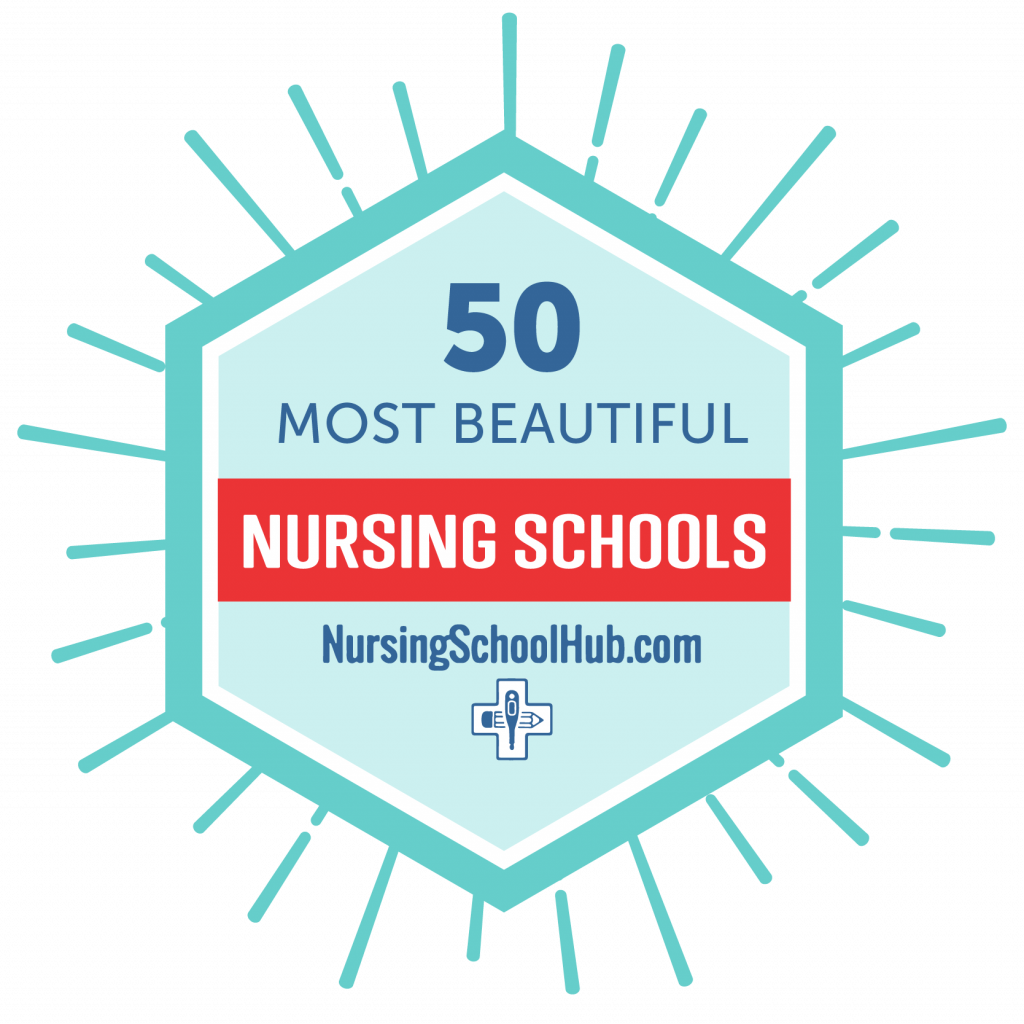 The 50 most beautiful nursing schools across the country offer some of the most beautiful settings for a nursing program. Beautiful nursing schools and beautiful campuses can make a difference in your nursing education. Nursing school can be a bit of a slog at times. The long hours of work, labs, research, projects, and more add up.
One thing you don't want to find yourself realizing halfway into your sophomore year is that all this work is only compounded by the fact that you go to a less than attractive school. Because believe it or not, looks matter. Attending a beautiful school and campus might just be that one factor that pushes you forward when everything else tries to hold you back. So, let's take a look at our top 50 picks.
---
Finding the Most Beautiful Nursing Schools
Featured Programs
To create this list, we surveyed several hundred schools. Among the criteria we took into account include both the beauty of the campus as a whole and the aesthetic appeal of the physical nursing school building. If nursing courses are in multiple buildings around campus, then these programs are ranked by the beauty of the campus as a whole.
---
50. Medical University of South Carolina – Charleston, South Carolina
The Medical University of South Carolina opened its doors in antebellum Charleston in 1823, and the School of Nursing followed in 1884. Located right in the heart of Charleston, South Carolina, MUSC's campus is enhanced by one of the most interesting cities in the South, combining genteel, down-home hospitality with the wide diversity of culture and tastes typical to an old port town.
Palm trees line the tight streets, and rowed houses are packed in delicately in this historic town. MUSC itself manages to complement the city's traditional aesthetic with a modern twist. Large windowed exteriors offer exceptional views of the Charleston harbor and surrounding environs, which serve as home to an astonishingly wide variety of flora and fauna. For its countrified cosmopolitanism, MUSC is a great candidate to kick off our list.
---
49. Florida State University —​ Tallahassee, Florida
The main campus at Florida State covers 489 acres along the Panhandle of Florida. The swampy setting provides students with plenty of shade. Students cool off in the afternoon underneath the live oaks, Spanish moss, and palm trees. Parks and gazebo-ed plazas also adorn the campus, adding an extra air of Southern charm and sultriness. Several buildings are must-see attractions, perhaps number one being the Westcott building.
The most recognizable structure on campus is also the oldest higher education one in the country. Inside you'll find Ruby Diamond Auditorium, which is a glitzy, beautiful music venue students flock to when the occasion calls. Other highlights include the Heritage Tower, seven libraries, and a new wellness center. FSU is quintessential West Florida living and style.
---
48. George Mason University —​ Fairfax, Virginia
The proposed nursing school at George Mason is still in its early stages. However, it promises to be a gorgeous building. With its red-brick cum glass-windowed exterior, the school plays toward the conservative spectrum with a few modern flourishes added for good measure. In addition, the severe angles of the west end are a nice contrast to the opposite pole's rounded curves. No doubt the views should be worth exploring. As a campus, GMU sits on a comfortable 667 acres in Fairfax, Virginia.
Among the several notable buildings on campus include the 320,000-square-foot student union building; the Center for the Arts, a 2,000-seat concert hall; the 180,000-square-foot Long and Kimmy Nguyen Engineering Building; the Exploratory Hall for science, new in 2013; an astronomy observatory and telescope; and the recently expanded Fenwick Library. Numerous lawns and recreational fields give students plenty of room to stretch their legs and take in the great outdoors.
---
47. Ohio University —​ Athens, Ohio
Ohio University calls home 1,850 acres in the historic college town of Athens, Ohio. Located alongside the Hocking River, New England and Early Americana Federalist architectural styles are prominent throughout the campus, which broke construction ground in 1812 with Manasseh Cutler Hall, still the school's central and iconic building. Ohio also includes numerous beautiful quads, the College Green being the most well-known and admired, based upon the traditional layouts of English and New England town squares.
As a town, Athens is as heavily forested as they come, and is a qualified Tree City USA and recognized by the National Arbor Day Foundation. Parks spot neighborhoods across town, and the Athens Trail Network is an extensive series of 12 trails that weave in and out of the surrounding woodlands before connecting up with the trails of Strouds Run State Park. Hiking through, you'll find streams, caves, ponds, boulders, and a handful of breathtaking views of the city below.
---
46. Case Western Reserve University —​ Cleveland, Ohio
The proposed nursing school building at Case Western Reserve sits on the campus's 153 acres, 5 miles east of downtown Cleveland. Nearby Wade Park is adjacent to the school and provides the area with a historic district and numerous parks, totaling more than 550 acres. The building will be a state-of-the-art, completely glass structure that will allow for uninhibited views of the surrounding area.
For the most part, the rest of the campus adheres to traditional red-brick facades. Additionally, it has numerous lush green quads for recreation and study. With the amenities of the campus itself, plus the nearby green spaces of historic Wade Park, Case Western is an appealing option.
---
45. University of Texas Medical Branch —​ Galveston, Texas
This 350-acre campus 50 miles southeast of Houston boasts the endearingly nicknamed "Big Red," a fitting tribute for this distinctly Texan building that began construction in 1890. Its adobe red exterior represents both the Spanish and Mexican influence of the area, in addition to the traditional Southwestern desert color scheme. The city of Galveston sits on an island just off the Texas coast on the Gulf and is a popular beach spot for both locals and tourists alike.
In addition, the city has 6 historic districts with more than 60 structures listed on the National Register of Historic Places, from Civil War-era housing to World War II homes, most of which are in the Victorian style popular throughout the Gulf region. Galveston offers a winning combo of small-town charm and beautiful recreational space.
---
44. University of Minnesota Twin Cities– Minneapolis, Minnesota
The Minneapolis campus of the University of Minnesota is the main and original campus, comprising 307 acres on the banks of the Mississippi River, just a few miles south of Saint Anthony Falls. This scenic landscape is marked by beautiful parks, gardens, lawns, and tree groves. Of particular viewing, interest is the huge Mall area, a large rectangular quad where numerous academic buildings call home, including the School of Nursing on the southeast corner. This area also features some especially stunning architecture.
The Armory is built in the fashion of a Norman castle; Pillsbury Hall is designed in the Richardsonian Romanesque style and built using varieties of Minnesota sandstone; the Frederick R. Weisman Art Museum is a modern masterpiece of curved, unlikely metallic shapes. Thanks to a large variety of architecture and the Mississippi River setting, the University of Minnesota is a campus worth your time.
---
43. Johns Hopkins University – Baltimore, Maryland
Johns Hopkins University was founded in 1876, with its nursing school department officially welcomed into the fold in 1893, and is currently located at the East Baltimore campus. The nursing school's architecture combines the traditional red-brick facade of Baltimore preference with a large, sleek glass exterior. The rest of the campus is built upon a variety of architectural styles, including Federal, another Baltimore favorite, and stone masonry.
Additional buildings worth checking out include the famous Johns Hopkins Hospital, with its central cupola, Carey Business School, Homewood House, and Peabody Institute, which at more than 150-years-old, is the oldest continuously active music conservatory in the United States. For its distinct architectural style and historic Baltimore setting, Johns Hopkins is a solid fixture on our list.
---
42. University of Utah – Salt Lake City, Utah
Established in 1850, the University of Utah shuttered just three years later before being reinstated in 1867. The campus spans 1,534 acres, 2 miles east of downtown Salt Lake and at the foothills of the Wasatch Range. For its stunning views, the school is in elite territory. Besides the obvious Salt Lake itself, the area is home to countless natural wonders.
The highest mountaintop visible from Salt Lake City is Twin Peaks, which reaches a towering 11,330 feet. Recreational opportunities are endless. World-class skiing is available in just about every direction, accessible by a brief, scenic drive. Hiking, biking, fishing, and other activities are also very popular in the area. Based solely on the there's-no-place-in-the-world-like-it aesthetic spectrum, you have to give the University of Utah the nod.
---
41. University of Missouri – Kansas City, Missouri
The School of Nursing at the University of Missouri – Kansas City is located on the aptly titled Hospital Hill Campus, along with the university's School of Medicine, School of Dentistry, and School of Pharmacy. The Quad is perhaps the campus's most defining feature, housing Newcomb Hall, Manheim Hall, Royall Hall, Haag Hall, Florsheim Hall, and Scofield Hall – most of which were built in the mid-twentieth century. The architecture is typically in the modest, Midwestern vein, eschewing showiness for practicality and longevity.
Kansas City itself has 214 urban parks, 49 ornamental fountains, 152 baseball fields, 10 community centers, 105 tennis courts, 5 golf courses, 30 pools, and 47 park shelters. Needless to say, people like to spend time outside when they can around here. In fact, at 1,805 acres, Swope Park is more than twice the size of Central Park, complete with a zoo, two lakes, an amphitheater, and a woodland nature and wildlife rescue center.
---
40. University of Maryland Baltimore – Baltimore, Maryland
Situated in the heart of Baltimore on 60 acres, the University of Maryland's Baltimore campus was founded in 1807 and was the main home of the university until the move to College Park in 1856. The School of Nursing began in 1889, and its current 154,000-square-foot opened in 1998. The modest red-brick facade allows it to blend in naturally with the general Baltimore aesthetic.
As for its surroundings, few cities in America are quite like this old port town, which still emits the same haunting, gothic feel that Edgar Allen Poe knew so well. Downtown is assembled of one historic structure upon another, and there are countless classic row-housed neighborhoods to explore, from Reservoir Hill and Belair-Edison to Woodberry and Bolton Hill. The Baltimore harbor is another must-see for its miniature city of boats and yachts.
---
39. University of Connecticut – Storrs, Connecticut
The University of Connecticut's nursing school is a newly opened facility located on the Storr's campus, 22 miles east of Hartford. The structure is an excellent balancing act of the new and the traditional, with modern features set against the school's traditional red-brick, Roman facade. Among the other main campus draws include the Homer D. Babbidge Library, formerly the Nathan Hale Library, which received a $3 million facelift in 1998 and is the largest public library in New England.
The traditional main quad, Laurel Hall, and Connecticut Repertory Theatre are additional highlights. Storrs' rural setting makes for a great collegial town, and nearby Hartford is both among the oldest cities in the country – founded in 1637 – and one of its most park-friendly. Students with an interest in history shouldn't miss the opportunity to stroll along the Connecticut River alongside some of the country's richest remaining colonial structures.
---
38. Rush University – Chicago, Illinois
The Rush University Medical Center, home to its nursing college along with a 676-bed hospital, lies on the West Side of Chicago. Though founded in 1837, its current headquarters are obviously quite new. At 806,000-square-feet, the state-of-the-art tower is in the middle of a massive overhaul that will reinvent how the facility operates and continue to be at the forefront of healthcare innovation in the country.
The building itself is a sight to see – something descended straight from the future, almost space-ship-like, with unmatched views of downtown Chicago in the distance. For students eager to be on the cutting edge in more ways than one – and have immediate access to one of the country's most beloved and beautiful urban meccas – Rush University is your one-stop shop.
---
37. Sonoma State University – Rohnert Park, California
Sonoma State University offers 269 green acres 90 miles north of San Fransisco. Three lakes are found on campus, each of which is home to a wide variety of wildlife, including numerous species of birds. In addition, Sonoma State has distinguished itself among eco-friendly universities. Of particular note is the brand new Green Music Center, which can seat more than 5,000 audience members when the outdoor area at the back is open.
Joan and Sanford I. Weill Hall is another prominent structure, newly opened in 2012 and designed by Massachusetts-based William Rawn Associates Architects and California's AC Martin. For its steadfast efforts to keep California clean, green, and beautiful, Sonoma State University holds a special place on our list.
---
36. University of Montana – Missoula, Montana
The University of Montana has been called "the most scenic campus in America" by Rolling Stone, and Outside magazine labeled it "among the top 10 colleges nationally for combining academic quality and outdoor recreation." For anyone who's ever visited Missoula, Montana, it's tough to disagree. Located at the base of 1,958-foot Mount Sentinel, this 220-acre campus doesn't really have any bounds.
This is Big Sky country, after all. Having been founded in 1893, Renaissance Revival buildings began cropping up two years later. The campus is punctuated by the iconic Oval, a 3-acre park that marks the school's center. Montana also boasts the 3/4 mile "M trail," with 13 switchbacks that rise 620 feet, and Memorial Row, an Evergreen-lined path that marks what used to be Van Buren Avenue. For the outdoor enthusiast, the University of Montana might be too hard to pass up.
---
35. Pacific Union College – Angwin, California
Pacific Union College is a 1,900-acre, lush campus in the heart of wine country – Napa Valley, or more specifically, Angwin, just eight miles north of St. Helena. Thirteen wineries are located in or around town. Good luck finding that anywhere else. In addition to the Bacchanalian benefits, PCU offers some of the more awesomely pastoral surroundings on this list, and the school has over 30 miles of trails for hiking, biking, or just soaking in the environs.
In fact, two annual bike races are held around here on what the students like to call the "back40." Another locational advantage is its seemingly ideal proximity to just about everything: 70 miles to San Fransisco, 60 miles to the Pacific Ocean, and just a few hours drive from the ski resort towns of Truckee and Lake Tahoe. Let's just hope you find the time to study with all the amenities at your fingertips.
---
34. Miami University – Oxford, Ohio
Miami University has the honor of being named "the most beautiful campus that there ever was" by none other than Robert Frost. We'll take his word for it. At 2,000 acres in the Miami Valley of Southwestern Ohio, campus construction began in 1818.
Today, the Georgian Revival-style campus is host to a flattering number of nationally recognized buildings: William Holmes McGuffey Museum, Zachariah Price Dewitt Cabin, Elliott and Stoddard Halls, Langstroth Cottage, Old Manse, Simpson-Shade Guest House, and Lewis Place – all of which are historic landmarks. Langstroth College is perhaps the university's finest structure, dating back to 1856. For any student looking for countryside charm and national recognition, Miami is as good a place as any.
---
33. Union College– Schenectady, NewYork
Union College, founded in 1795, was the first institution of higher learning chartered by the New York State Board of Regents. The campus can count among its blessings a breathtaking natural setting of gardens, woodlands, and green lawns. However, no doubt, the campus's most recognizable feature is the Nott Memorial, a grand stone-masonry building topped with an intricately decorated dome. Designed by university alumnus Edward Tuckerman Potter, the structure took some 21 years to complete, with the last stone finally laid in 1879.
With its unique 16-sided layout, it is one of only a few such buildings in the world. In 1986, it was named as a National Historic Landmark. The remainder of the campus is mostly owed to French architect Joseph-Jacques, who went to work in the early 19th century. Other notable buildings include Memorial Chapel, Grant Hall, and the Webster House. For its top-of-the-line architecture and idyllic landscape, Union College is one to remember.
---
32. Columbia University – New York, New York
Columbia's famous Morningside Heights campus on the Upper West Side of Manhattan was erected in 1895, but the school itself is pre-Revolutionary War, dating back to 1754 when it was known as King's College. The proposed new nursing school lies along Audubon Avenue and is sure to draw more than a few heads once completed. A modern structure with a semi-transparent exterior, the building could just as easily fit into posh Chelsea or the trendy Meatpacking District. Nonetheless, the bulk of Columbia's jaw-dropping campus follows in the Beaux-Arts tradition, designed by architects McKim, Mead & White.
Low Memorial Library is a particular highlight – completed in 1895 – as is Butler Library, with its monolithic Roman columns conceived by James Gamble Rogers in 1934. Columbia's campus has long been hailed as a kind of heaven amidst the madness around the rest of Manhattan – a welcome retreat from the hustle and bustle to the south that overlooks the Hudson River and sits within walking distance of the oft-forgot north end of Central Park.
---
31. California Baptist University – Riverside, California
California Baptist University calls Riverside, California, home, tucked between Los Angeles and San Diego, against the Santa Ana River. CBU boasts an envious Mission Revival style across its campus that is the ideal and representative architecture of Southern California's deeply entrenched Spanish roots. The nursing school offers a modern take on that distinct tradition, with the familiar arcade arches and stucco finishes matched alongside long, horizontal windows and a high, flatly pitched roof that offers shade for outdoor study sessions.
Other buildings worth checking out include Annie Gabriel Library – built in 1921 – and the early 20th-century James Complex. In the distance, the San Bernardino Mountains loom in the background. Add a 156-acre campus and lush palm trees, and you've got a place that's easy to get used to.
---
30. Wagner College – New York City, New York
On Staten Island sits the gorgeous Wagner College, established in 1883 in Rochester before moving to its current 105-acre home in 1918. The Evelyn L. Spiro School of Nursing is a grand, modern building with fine wood paneling and rectangular, oblong windows. The remainder of the school mostly follows a Collegiate-Gothic style that is among the most wonderful in the country.
In addition, planted high above Grymes Hill, Wagner affords students panoramic views of New York that are usually tough to find outside of Midtown Manhattan. Walking around campus, it's easy to forget you're still in the city, and the winter snows cover the campus in an awe-inspiring white sheen. For Wagner's advantage of offering both the town and the city – each uniquely beautiful in its own right – it has to make the list.
---
29. University of Houston – Houston, Texas
Having been founded in 1927, this 667-acre campus in southeast Houston is a verdant paradise with splendid architecture, fountains, and sculptures spotted throughout. The nursing school is a modern, sleek building – one of many attractive buildings on a campus home to works from a wide swath of renowned architects, including Alfred C. Finn, César Pelli, and Philip Johnson.
What's more, Jim Sanborn, a famed American sculptor, also has a work featured on Houston's campus; titled A,A, the piece has fragments of world literature in various languages carved into it that are illuminated and projected onto the library at night. Following recent beautification projects across campus, the school received several awards from the Keep Houston Beautiful group.
---
28. University of Texas Austin – Austin, Texas
UT Austin's main campus totals 423.5 acres in the heart of one of Texas's most vibrant, unique cities. (Factoring in additional properties, the university's acreage comes out to 1,438.5 acres.) Perhaps the most prominent feature of the campus is the Beaux-Arts Main Building, with its 307-foot bell tower designed by Paul Philippe Cret in 1937. Depending on the occasion, the tower is either illuminated at night by a white light, or the school's signature burnt orange. With 56 working bells, it's the largest in the state. The rest of the campus follows a uniform, Spanish-style architecture with red clay roof tiles.
Other buildings of note include the state-of-the-art Norman Hackerman building, the Bill & Melinda Gates Computer Science Complex, and the LEED-certified Student Activity Center – all of which have been completed in the past five years. Austin itself has received numerous awards for its impressive parks and swimming areas. Among the many popular activities students and locals partake in include rock climbing, kayaking, swimming, mountain biking, and hiking along the greenbelt, a large green public space that's home to many natural swimming holes.
---
27. Point Loma Nazarene University – San Diego, California
Formerly a Theosophical commune called Lomaland, Point Loma Nazarene University sits right on the edge of the Pacific in beautiful San Diego, California. At 90 acres, Point Loma is particularly notable for its fantastic architecture, from late-Victorian styles to shades of high antiquity. The university's Greek amphitheater, built in 1901, is the oldest in North America, offering not only a spitting-image replica of the theater in Athens but also inspiring views out to the ocean.
Students also have the benefit of Sunset Cliffs National Park, which sits just below and to the west of the school. With plenty of recreational activities, scenic landscapes, and all the other perks of Southern California, it could get worse than life at Lomaland.
---
26. New York University – New York City, New York
NYU's College of Nursing is a brand new building located in the school's central campus in inimitable Greenwich Village. As one might expect, the building exudes sleek, urban modernity that is the only appropriate style for such a perennially trendy city and neighborhood. Triangular in form, the tip juts out onto the street corner like the mast of a futuristic frigate, and the combination of wood-glass paneling is a balanced touch, giving students views of the city in addition to some much-envied privacy.
To recite New York's sights-to-see is at best tautological, but suffice it to say that Washington Square Park is just a few blocks away, replete with world-class people-watching, green lawns, expansive trees, a fountain, and the famous miniature Arc de Triomphe. And if you're not too lazy to catch a 10-minute subway ride, we hear there's a rather large park located somewhere in the center of the city with enough bike lanes, hidden trails, bird watching, and sun-bathing to last a lifetime.
---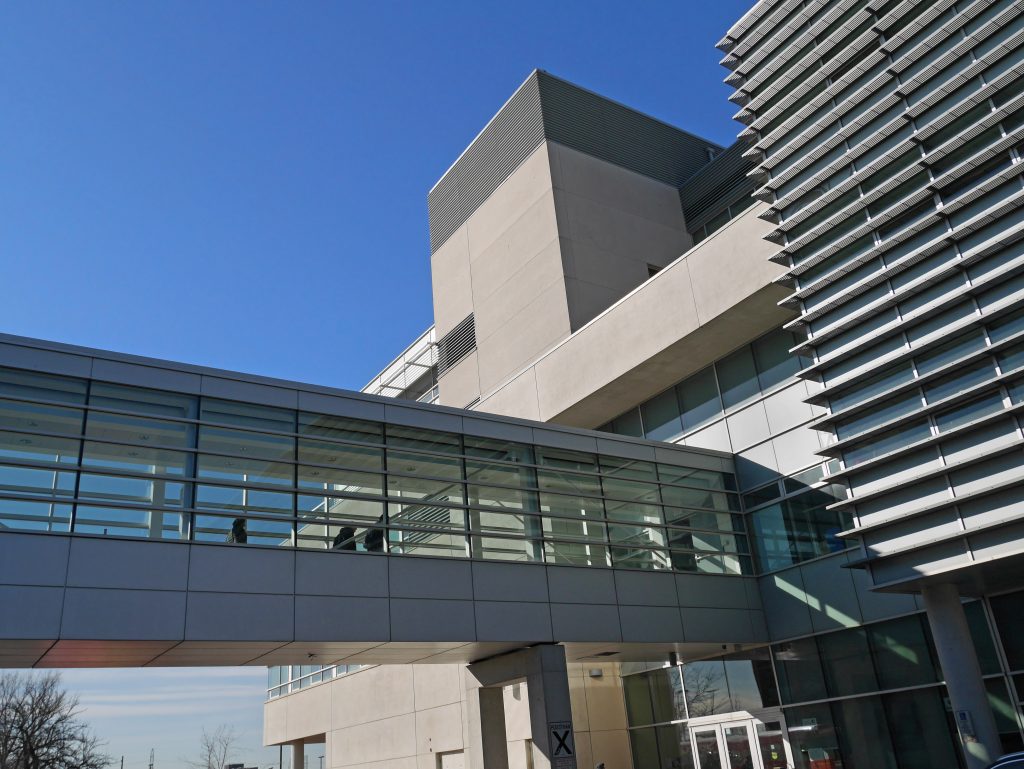 ---
25. Belmont University – Nashville, Tennessee
If you didn't know any better, you might think Belmont sat on Capitol Hill. But no, you can find this gem of campus right in the center of Nashville, Tennessee. Established in 1891, Belmont is a campus of alabaster facades and high Ionic columns that are the perfect representation of this polite, traditional Southern school. The nursing school has all of the above, in addition to a beautiful Roman-style pediment to greet students passing through the front entrance.
The Belmont Mansion, however, takes the cake, earning a spot on the National Registry of Historic Places in 1971. Completed in 1853, it is one of the most quintessential antebellum structures still standing in the South, and even more famous in its own time. Combining Greek Revival and Italianate styles, it's as if the mansion came straight out of a Faulkner novel or Tennessee Williams play — not a bad place to catch up on your studies.
---
24. Georgetown University – Washington, D.C.
No place on this list is quite like the Georgetown neighborhood of Washington, D.C. At once quaint and urbane, the amenities of Georgetown's campus are too many to list. The School of Nursing and Health Studies is typical – red brick, symmetrical, and decorous. But the campus is most known for Healy Hall, listed on the National Register of Historic Places and completed by Paul J. Pelz in a Neo-Medieval style.
Inside houses Gaston Hall, Riggs Library, and the Bioethics Library Hirst Reading Room, all of which are equally attractive. With the campus situated athwart the Potomac, students look out on both history and timelessness. And for what it's worth, the Princeton Review has ranked Georgetown as the #2 college town in the country. Just one more perk to add to a school that hardly needs any more.
---
23. Boston College – Chestnut Hill, Massachusetts
Just 6 miles west of downtown Boston, Boston College is a 175-acre haven of meadows, lakes, wildlife, manicured quads, and magnificent architecture. Designed by Charles Donagh Maginnis in 1908, the buildings are considered seminal examples of Collegiate Gothic architecture, blending Gothic Revival with Beaux-Arts, all planned to be set along with an intricately detailed cruciform pattern. Though his full vision was never realized, the result is nonetheless gripping.
Perhaps most famous is Gasson Hall, both for its hard, rectangular bell tower, and it is oblong, slim windows that recall the best Medieval cathedrals. Other styles on-campus range from Tudor to modern. All of this campus is in the heart of Boston, one of the country's most aesthetically pleasing cities. So, students have the best of both worlds.
---
22. Salve Regina University – Newport, Rhode Island
From a distance, Salve Regina University looks like some kind of fairy tale castle off the coast of England. Well, it looks the same from up close. As the National Trust for Historic Preservation president Richard Moe has said, "a small stroll through the campus of Salve Regina University is a tour of the great architectural works of the Golden Age." Beautifully propped up against the Atlantic coast, Salve Regina's attractiveness speaks for itself.
Among the most notable structures on the 80-acre campus includes Ochre Court, a chateau-like mansion built in 1892 in the French Neo-Gothic style. Another main attraction on campus is McAuley Hall, a Romanesque revival in red sandstone, and the Wakefield manor house, whose attributes are a clear nod to Elizabethan England. Salve Regina's stunning architecture, in addition to the location's natural beauty, are more than enough to place it in our top 25.
---
21. University of Arizona – Tuscon, Arizona
The campus at the University of Arizona is something like a desert oasis. Though surrounded by vast swaths of rain-choked red dirt and high, rocky mountains, UA teems with palm trees, green lawns, and gorgeous architecture. Designed by Roy Place, a Tucson native, all the buildings on campus follow a uniform, red-brick color scheme that aptly reflects and complements the landscape.
Students also can enjoy the impressive Mall, a massive, smooth lawn lined with palm trees that looks more Florida than Arizona – and thankfully so. In fact, UA is an arboretum and boasts hundreds of olive trees, Boojums, and a wide variety of plant life. In all, the campus is 380 acres at the base of the foot of the Catalina Mountains, which – believe it or not – occasionally collect snowfall.
---
20. University of Cincinnati – Cincinnati, Ohio
Cincinnati has long made a concerted effort to keep its aesthetic avant-garde. In fact, it commissions all of its buildings to be worked on by the leading architects of the day, including Frank Ghery and Michael Graves. The above CARE/Crawley Building's design is emblematic of this goal, a geometric playhouse that's visually striking. In addition, the campus includes prime examples of Gothic, stone, and art-deco structures that add up to an impressive variety of styles.
In particular, the Vontz Center for Molecular Studies has received wide praise for its distinctly modern, shapely look. For any students especially interested in schools with an emphasis on cutting-edge, diverse, and urbane architecture, Cincinnati should fit the bill quite well.
---
19. University of Wisconsin Madison – Madison, Wisconsin
The University of Wisconsin – Madison's Health Sciences Learning Center is a lovely modern building, gently cresented with high glass windows that look out onto the campus. The 936-acre campus lies squarely in between Lake Mendota and Lake Monona, just one mile from the state capitol. The architecture varies from modern to Romanesque, to Gothic, to almost Norse-like, never ceasing to hold onlookers' attention and awe.
Among the most well-known buildings on campus is Bascom Hall, a William Tinsley-designed structure that opened in 1859. In addition, the university keeps a botanical garden that includes more than 500 species of various plants, trees, and shrubs. Though winter is cold and long, the silent beauty of the snowpacks across campus is enough to keep students' hearts warm and hopeful that spring lies in waiting when Madison's flowers burst forth, and verdant lawns play home to frisbee and football once again.
---
18. Florida Southern College – Lakeland, Florida
Florida Southern has the unique distinction of boasting the largest concentrated number of Frank Lloyd Wright buildings in the entire world, among which include Annie Pfeiffer Chapel, Polk County Science Building, Watson Fine Building, the Water Dome, and The Esplanades. It's perhaps no surprise, then, that the Princeton Review ranked Florida Southern as the most beautiful campus in the country in 2011 and 2012.
Established in 1883, this 100-acre campus calls Lakeland, Florida, home, which as you may have guessed features more than a few bodies of water – 38 lakes to be precise. The largest, Lake Parker, is 2,250 acres. Walking around campus, students may see the area swans wading about, descendants of swans that Queen Elizabeth gifted the city after the population vanished due to alligator attacks. Remember, this is the Everglades we're talking about.
---
17. Brigham Young University – Provo, Utah
Brigham Young lies amidst the unmistakable landscape of Utah – part red desert, part mountain range. The outdoorsman's dream. But don't let the desert setting confuse you – there's plenty of greenery here thanks to BYU's meticulously manicured campus. In fact, in 2005, BYU won the campus category of American in Bloom. The school itself is the embodiment of the modern Rocky Mountain/Southwestern aesthetic.
Buildings have a contemporary style and lots of windows. This allows maximum natural sunlight and expansive views. Still, the real draw remains the inimitable surroundings. At the base of the Wasatch mountains, BYU technically sits on 560 acres, but students are quick to point out there's really no limit to where one might roam. And whether it's hiking, cycling, kayaking, or inevitably skiing, the recreation options are endless. On uniqueness alone, Brigham Young has to crack the top 20.
---
16. University of North Carolina – Chapel Hill, North Carolina
It doesn't get much better than Chapel Hill, North Carolina. Located right in the heart of the prestigious Research Triangle, the town and campus is a combination of local charm, natural beauty, and stunning architecture. As one of the oldest public universities in the country, the 729-acre campus has an abundance of history. In general, two central quads define the university. They are Polk Place and McCorkle Place, and separate the campus by "north campus," "middle campus," and "south campus."
Chapel Hill's architecture follows the neoclassical tradition and includes bell towers, columns, gardens, and the iconic Old Well rotunda. Walk a few steps and you're in the middle of dense forests, bursting with wildlife and recreational space. In addition, the university boasts a botanical garden, spread throughout campus, which contains thousands of varieties of plant life, including a few carnivorous species.
---
15. St. Olaf College – Northfield, Minnesota
Popularly known as "The Hill," St. Olaf's campus is located in beautiful Northfield, Minnesota, right along the Cannon River. Though the majority of its campus follows a Gothic architectural scheme, the nursing school adds a bit of a modern touch – half glass, half stone. In addition to its 300-acre central campus, St. Olaf also owns nearly 700 acres of farmland nearby, much of which has undergone a massive restoration project, in which over 40,000 tree seedlings have been planted, 150 acres of Minnesota prairie grass reconstructed, and 15 wetlands completely restored. In addition, the school has built a bluebird trail of 64 houses.
Unsurprisingly, this 15-year effort has produced some of the finest, most robust ecosystems in the region, and students are encouraged to explore the area at their leisure. Given the rare opportunity, many obviously do. Thanks to its distinct architecture and unparalleled access to natural wildlife, St. Olaf is an easy top-20 choice.
---
14. Loyola University New Orleans – New Orleans, Louisiana
Loyola's campus lies neatly tucked into the cozy, genteel Uptown neighborhood of New Orleans, just across from historic Audubon Park. Sitting squarely on St. Charles Avenue, students spend their afternoons studying under the shaded palm trees and sprawling live oaks as the streetcars glide by. Things may appear to move slowly, but, rest assured, there's plenty to do. Quaint neighborhood shops, restaurants, and bars buttress the campus on all sides, and Audubon Park is home to walking trails, a golf course, the city zoo, and all sorts of wildlife.
For bird enthusiasts, great egrets, cattle egrets, snowy egrets, ibis, little blue herons, green herons, night herons, and more are known to grace the area, in addition to several species of ducks, double-crested cormorants, and anhingas. The Mississippi River is just a few blocks away, and there are few better ways to spend a sunrise or sunset than watching the barges come through on the bayou.
---
13. University of San Diego – San Diego, California
The University of San Diego's Hahn School of Nursing is as picturesque as it gets. The school follows the uniform Spanish Renaissance style found across campus, recalling 16th-century architecture that's still remarkable even today. USD itself is one of the younger universities on the list, having been established in 1949. On views alone, it's tough to beat. Located on an elevated crest just 2 miles from downtown, students can see several neighborhoods, including Mission Hills, Old Town, Point Loma, Ocean Beach, Bay Park, Mission Beach and Pacific Beach, on top of the Pacific Ocean, San Diego Harbor, the Coronado Islands, and La Jolla.
Also worth checking out on campus are the Immaculata Parish Church, Founders Hall, and the brand new Donald P. Shiley Center for Science and Technology. With a perennially perfect climate, endless recreational possibilities, row upon row of palm trees, and the SoCal sun to soak in, the University of San Diego is a paradise unto itself.
---
12. University of Virginia – Charlottesville, Virginia
Routinely ranked as one of the most beautiful campuses in America, it's little surprise that the University of Virginia's School of Nursing is here. In many ways, the building is the perfect synthesis of new and old. Jefferson's beloved red brick facade is still prominently displayed, but also accented by oblong glass window panes that offer a stylized modern touch. The rest of the campus, of course, speaks for itself. Modeled upon Roman architectural ideals, the buildings here are as traditionally attractive as they are historic.
The American Institute of Architects has called the university "the proudest achievement of American architecture in the past 200 years," and it remains one of only three man-made sites in the United States named as a UNESCO World Heritage Site. All this, plus the legendary beauty of Albemarle County and Northern Virginia, with its acres upon acres of mountains, woodlands, rivers, farms, and more.
---
11. University of Pennsylvania – Philadelphia, Pennsylvania
The University of Pennsylvania's Perelman Center for Advanced Medicine is located in the heart of Philadelphia, on a campus of more than 280 acres, nestled against the scenic Schuylkill River. Perelman is one of the few buildings on campus with contemporary architecture; for the most part, UPenn uses an Oxbridge Gothic style, which complements nicely this old colonial city.
The campus itself is listed on the National Register of Historic Places, and the school, established in 1740, claims to be the oldest in the country. In 2011, Penn completed the construction of a 24-acre park, complete with recreation areas, trim lawns, and canopy trees. For its idyllic setting, historical significance, and urban resources, Penn stands out on the list.
---
10. Duke University – Durham, North Carolina
According to Travel + Leisure, Duke's campus qualifies as a "Collegiate Gothic wonderland." We tend to agree. Even the nursing school's relatively modernized architecture, the Gothic influence remains clear – North Carolina stone details, arched towers, straight, hard angles, inscribed coats of arms … it all adds up. Altogether, the campus totals 8,470 acres, replete with all the natural wonder one would expect from North Carolina's bountiful woodlands; students never lack for shaded study.
Perhaps the school's most famous structure is its eponymous chapel, completed in 1932 by Julian Abele. The bell tower, spires, and elegant, antique stonework make it positively medieval, in the best sort of way. All that said, Duke's East Campus is almost a world unto its own, dominated by quaint Georgian architecture, red-bricked facades, and Ionic columns.
---
9. University of Michigan – Ann Arbor, Michigan
Michigan's brand new, 75,000-square-foot School of Nursing is hard to miss. Undulating, sinuous, and shimmering, this glass structure is built in such a way that an onlooker might suspect some fourth-dimension trickery. And when the winter snows blanket the city in a heavy white coat, the magic multiplies tenfold. It doesn't hurt that inside is one of the country's most preeminent nursing programs.
The rest of the 781-acre campus is no slouch either. The Huron River splits the Central and South Campus from the North, and lush trees, greenery, and forests surround Ann Arbor on all sides. After all, this is "Tree Town" we're talking about, and the university also owns a 123-acre arboretum. In addition to its natural beauty, the city contains 157 parks, walking and bike paths, and numerous swimming areas. A 19th-century neighborhood adjacent to the campus was listed on the National Register of Historic Places in 1972.
---
8. Vanderbilt University – Nashville, Tennessee
Vanderbilt's campus in the heart of Nashville, Tennessee, is among the most ubiquitously beautiful in the country. Neatly settled across a contiguous 330-acre campus, the university is recognized as an arboretum, packed with a tremendous variety of trees and plants – 200 species to be exact. Among them is, of course, the famous Bicentennial Oak, whose name actually sells short its age. This tree dates back before the American Revolution.
The red-brick architecture across campus often assumes Roman stature, and the nearby Nashville Parthenon only adds to the area's unique, Southern aesthetic. Whether it's great lawns, shady groves, bubbly quads, or springing fountains, Vanderbilt's campus isn't one to miss. Oh – there are also a few music venues worth checking out, too.
---
7. Arizona State University – Phoenix, Arizona
As part of the brand-new downtown Phoenix campus, Arizona State's School of Medicine perfectly matches its Southwest setting. Under ten years old, the building's boxy, angled glass walls are excellently complemented by a fine, accented wood whose red hues seem to exude Arizona-ness. This is desert architecture at its best – modern, utilitarian, and unpretentious.
The rest of the downtown campus nicely matches this same aesthetic, creating a sense of continuity across the scattered, city-centric school. Other buildings of note include the Walter Cronkite School of Journalism and the in-construction Sandra Day O'Connor College of Law.
---
6. University of Washington – Seattle, Washington
The University of Washington's School of Nursing is a state-of-the-art structure. It is comprised of glass walls that allow students to peer out over Seattle in a spectacular fashion. Situated between Union and Portage Bays, Washington's campus has both urban accessibility and park-like, beautiful features. The Quad alone, with its cherry-blossom trees, intricate pathways, and lush green lawn, makes this university stand out amongst its competitors. Add 703 acres, views of the Olympic Mountains and the Cascade Range, and student hub Red Square, and you've got a campus to behold. Several movies filmed here include "The Sixth Man", "War Games," and "21 and Over."
---
5. Yale University – New Haven, Connecticut
The Yale School of Nursing started in 1923 with a grant from the Rockefeller Foundation. However, the school moved to its brand new location at the West Campus just two years ago. Unsurprisingly, the new building is a sight to see. Primarily a glass structure, sunlight bathes the sleek modern interior, offering students exceptional views of New Haven and plenty of natural light to keep their heads on straight when coursework begins to pick up. The rest of "The Grounds," as they're affectionally called here, are no less inspiring.
The 837-acre campus is best known for its two-century-old Sterling Memorial Library, a paragon of the Gothic-Revival style built by American architect James Gamble Rogers and completed in 1931. Here students take in fastidiously detailed stained-glass windows, haunting gargoyles, and row upon row of rare books. You'll also find finely-tined lawns, gardens, fountains, the famous Grove Street Cemetery, and even a 100-plus-year-old botanical garden housing 2,000 orchids, an extensive exotic plant collection, and an insectivorous collection.
---
4. Indiana University Bloomington – Bloomington, Indiana
Indiana University's School of Nursing at Bloomington sits on a pristine 1,937-acre campus. As it sits on a wealth of rich Indiana Limestone, the school makes good use of the resource throughout its campus, creating a uniform architecture that only increases the area's innate attractiveness. During the Great Depression, the WPA built the majority of the school. The school completed more construction after World War II following the GI Bill and Baby Boomers.
The iconic Maxwell Hall houses many of the university's administrative offices and is exemplary of Bloomington's limestone facades and beautiful, Romanesque towers. In addition to the school itself, students have access to Dunn's Woods, with a bevy of trails and walking lanes to exercise, relax, and take in the natural surroundings. Finally, the Jordan River streams straight through campus, offering one more reason why Indiana Bloomington cracks the top 4 on our list.
---
3. Washington State University – Spokane, Washington
Washington State's College of Nursing boasts campuses in such striking locations as Spokane, Yakima, Vancouver, Tri-Cities, and Walla Walla. The primary campus at Spokane is ideal as it gets – historic neighborhoods, urban appeal, and access to four-season recreation. The nursing school itself is at once fantastically modern and natural, managing to achieve a distinct, avant-garde architecture without appearing hopelessly out-of-place or gaudy – the kind of synthesis that would've made Frank Lloyd Wright feel right at home. In addition, a hip, culturally savvy downtown offers a full host of night-life activities.
But what truly separates this campus is its natural setting. Situated on the Spokane River, described as the "best kept urban secret in the United States today," the campus borders the popular Centennial Trail and numerous lakes, rivers, ski resorts, and hiking routes. Any local will tell you, don't be surprised when you see a moose roaming through your backyard.
---
2. Berry College – Mount Berry, Georgia
At over 27,000 acres, Berry is twice as large as the second-largest university campus in the nation. In fact, it's the largest contiguous campus in the entire world. It's also breathtakingly scenic. From expansive plains, verdant forests, reflecting pools, rivers, lakes, and streams, Berry's campus seemingly has it all – including deer, of which it has approximately 2,500. With nearby natural amenities, the outdoor enthusiast's dream comes true.
Students can hike, fish, bird-watch, swim, kayak, and cycle, all in a sunny day's work. The numerous trails throughout the grounds total more than 80 miles. Moreover, Berry's distinguished Gothic architecture bestows upon this rural campus between Chattanooga and Atlanta an Oxbridge quality. When looking for a picturesque setting to accompany your nursing studies, you could do worse than Berry College.
---
1. Emory University – Druid Hills, Georgia
Residing on a 631-acre, Southern-charmed campus, Emory's Nell Hodgson Woodruff School of Nursing is one of the most prestigious and beautiful in the country. Tudor and Gothic-revival architecture is all across campus. In addition to plenty of manicured green space, parks, walking trails, and the popular Candler Lake. All are located in the cozy, collegial Druid Hills neighborhood of Atlanta, which offers students a small-town sensibility to pair with the big-time resources of one of the Southeast region's largest cities.
In other words, equal parts are great for work, study, and a little R&R. Enhancing Emory's beauty is its rich history. Having received its charter in 1836, Emory is one of the oldest universities in the country. The School of Nursing opened not long after in 1905, at the turn of the 20th century. With its ideal blend of rural and urban characteristics, plus distinct Southern architecture, Emory tops our list.
---
Related: