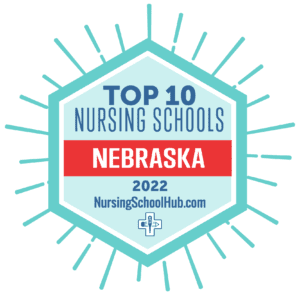 The best Nebraska nursing schools offer a variety of programs for new nurses as well as working nurses who want to advance their careers. Nebraska, the cornhusker state, is a peaceful state with several metropolitan areas interspersed throughout the grassland. It is the ideal place to move for someone looking to take a step back and appreciate nature's beauty. With attractions like the Strategic Air and Space Museum and Lake McConaughy just waiting to be explored, Nebraska remains one of the friendliest places to live in the United States.
Nebraska is also a great place to earn a degree in nursing. The state has numerous opportunities to earn a degree from Metropolitan Community College to Creighton University. Options are abundant to obtain a degree and become a nurse in Nebraska!
---
HOW WE RANKED THE BEST NURSING SCHOOLS IN NEBRASKA
Featured Programs
Below are the top ten colleges in Nebraska which offer nursing programs. While some only offer a single degree, many programs offer multiple programs and avenues to earn a degree. Nursing School Hub editors focused on accredited, reputable institutions with nursing programs for our ranking of the best nursing schools in Nebraska. We ranked the Nebraska Nursing programs according to various factors, including tuition, student satisfaction, and salary potential.
---
1. Creighton University

The College of Nursing at Creighton University offers the top nursing programs in Nebraska. Creighton is a private university in Omaha, Nebraska. Creighton offers Bachelor's, Master's, and Doctorate programs for nursing. Furthermore, the school has post-graduate nursing certifications students can earn and options for accelerated degree paths. Creighton is well known for graduating knowledgeable nursing students ready for the nursing workforce. The Creighton 2020 NCLEX pass rates for all three BSN paths were 94%, 95%, and 96%. In addition, the Creighton nursing school boasts a 99% job placement rate for students who graduate from its Bachelor's program.
Creighton University was founded in 1878 by the Society of Jesuits, and the school maintains its Catholic affiliations today. The nursing programs at Creighton University are accredited by the Commission on Collegiate Nursing Education (CCNE). The combination of the school's stellar reputation, test scores, and excellent job placement earned Creighton University its spot at the top of this list. Any serious student of nursing would be lucky to attend this school.
Degrees: BSN, MSN, DNP
---
2. Bryan College of Health Sciences

Another one of the top nursing programs in Nebraska is Bryan College of Health Sciences. Bryant is a private college in Lincoln directly linked to Bryan Health. This premier medical company includes hospitals, patient facilities, and the college itself. It is located in Lincoln, Nebraska, with a total enrollment of 775 students. It should be noted that while the school is fully co-ed, there are 83 male students as opposed to 692 female students in the program.
Bryant College offers both a Bachelor's and a Master's in nursing. The former is a four-year program, while the other is a two-year extension of the same program. They work hand in hand with the medical facilities under the Bryan Health umbrella. Bryant nursing students will log 1200 hours with the hands-on experience, which the school brags is the highest in the state. They can also brag about their 100% pass rate for the NCLEX, the examination that allows one to practice nursing. This is one of the most elite programs in Nebraska, with a unique combination of small class sizes and hands-on experiences.
Degrees: BSN, RN-MSN, DNAP
---
3. College of Saint Mary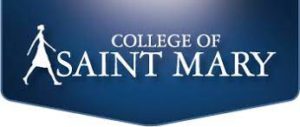 The College of Saint Mary is one of the best nursing programs in Nebraska. The school is for people with particular educational demographics. It is both strongly recognized as a Catholic school and is exclusively an all-women's school. It was established in 1923 and remains operational in Omaha, Nebraska, with a current enrollment of 1,018 students. The CSM nursing program offers a Bachelor's in Nursing whose graduates take jobs at some of the Midwest's biggest and most prominent hospitals.
The school offers the Practical Nursing certificate and Bachelor of Science in Nursing degree programs. They are notable for offering their BSN in three years instead of four, without technically being classified as an accelerated program. While they do not give specific job placement statistics, they state that the mean starting salary for graduates from their school is $67,240. The College of Saint Mary nursing program is an excellent choice to pursue a career in nursing.
Degrees: PN (LPN), BSN
---
4. Nebraska Methodist College

Another top nursing program in Nebraska is at Nebraska Methodist College of Nursing and Allied Health. Nebraska Methodist is a private college in Omaha focusing on nursing and healthcare. The school opened in 1891. Today, it boasts that 95.53% of its graduating class will go on to pass the licensure examination to become a registered nurse (RN).
Nursing is a core part of the college, and the school has an abundance of nursing programs. The programs include a Certified Nursing Assistant (CNA) certificate, Nurse Educator, Nurse Executive, Nurse Informatics, Bachelor's in Nursing, Masters in Nursing, and even doctorates in Nurse Practitioning. Many of these programs also offer accelerated options for those wishing to fast-track their education and enter the field more quickly than they otherwise would. Their job placement rate is also a selling point for the school, with a 96% placement rate for the graduating class of 2020. As far as Nebraskan colleges go, this one is ideal for someone who wants a private school where they will be exclusively focused on nursing and health sciences.
Degrees: CNA, BSN, MSN
---
5. Nebraska Wesleyan University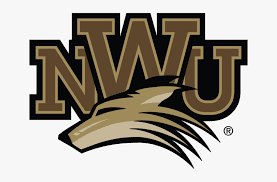 Nebraska Wesleyan University also boasts one of the best nursing schools in Nebraska. The school opened in 1887 via charter. Today it enrolls around 2,000 students at its two campuses in Omaha and Lincoln. The private four-year institution offers undergraduate, Master's, and post-master's nursing programs of study. In addition, the Nebraska Wesleyan nursing program is one of the few in the college to extend beyond the undergraduate program, offering a master's certificate. Furthermore, it is a good choice for students who want to attend a nursing program at a four-year university in Nebraska.
NWU has accreditation from the Higher Learning Commission. And, its bachelor's and master's degrees in nursing have accreditation from the Commission on Collegiate Nursing Education (CCNE).
Degrees: BSN, RN-BSN, MSN
---
6. Clarkson College

Clarkson College in Omaha has one of the top nursing programs in Nebraska. This school is a small college that the Episcopal Church opened in 1888. It enrolls around 1,100 students annually and focuses on offering degrees in health science and medical fields. Furthermore, Clarkson has strong affiliations with Nebraska Medicine, one of the premier healthcare providers in Nebraska and one of only four biocontainment centers in the United States.
Clarkson has accreditation from the Higher Learning Commission and offers various nursing programs ranging from nursing certificates all the way up to post-graduate nursing degrees. The college offers nine programs focusing on the field of nursing, the most popular of which is a Bachelor's of Science in Nursing. The BSN is an eight-semester program, resulting upon completion with a BS in Nursing. According to the school website, someone entering the workforce from Clarkson will make a starting median income of $63,568 a year. Given the medical background of this university and the high projected starting salary, this is a solid choice when considering which programs to attend.
Degrees: LPN-BSN, RN-BSN, BSN, MSN, BSN-DNP
---
7. Mid-Plains Community College

Another one of the best Nursing programs in Nebraska is at Mid-Plains community college. The school started in 1973 by the Nebraska State Legislature. Cook Junior College, North Platte Junior College, and Mid-Plains Vocational Technical School merged into one educational body to form Mid-Plains Community College. It has seven campuses spread out over Southern Nebraska, with the main campus in North Platte. Mid-Plains has three primary degree programs in nursing. In addition, they offer a two-year Associates in Nursing, a Certification in Practical Nursing, and a program for Certified Nursing Assistants (CNAs).
Mid-Plains is proud of its program's accreditation by the Accreditation Commission for Education in Nursing (ACEN). Their statistics for retention and graduation for the 2019 academic year are 87.5%, up from 2018 of 78.5%. Meanwhile, the 2020 statistics are a meager 51%, likely indicating a skew due to learning nursing during the COVID-19 Pandemic. This is the highest-ranking public community college on this list.
Degrees: PN(LPN), ADN (RN)
---
8. Northeast Community College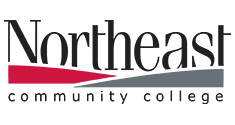 The Northeast Community College nursing program is one of the best in Nebraska. The college started in 1973 when Northeastern Nebraska College and Northeast Nebraska Technical College merged into one larger institution with four campuses spread across the northern part of the state. The primary campus is in Norfolk, Nebraska. They have one sizeable general nursing program, with two sub-sectors, including Pre-professional nursing and a nursing transfer program.
NCC has both an Associates of Science in Nursing (ASN) and a more specific Associates Degree in Nursing (ADN). The latter of which requires 72 credit hours to obtain the degree. This school has a very organized nursing program. However, its retention and graduation rates are not mentioned. The school reports its graduates to earn an average salary for an LPN is $35,280 and $53,490 for RNs.
Degrees: ASN, ADN
---
9. Southeast Community College

Southeast Community College has one of the top nursing programs in Nebraska. It is considered the premier community college in the state of Nebraska. Southeast's primary location is in Lincoln, and the school has over twenty-five additional off-campus sites. Established in 1941 as Fairbury Junior College, the school has since expanded and absorbed multiple other community colleges in the area, creating a large institution with equally sizable courses. They offer both an Associates in Nursing, as well as a certification in Practical Nursing.
Additionally, Southeast Community College provides students with a wide variety of tangible programs. These include Medical Assisting and Healthcare Services, which may provide further interest to students interested in the field as well. The school's website has a 91% job placement rate, with an average starting salary of $52,000 USD per year.
Degrees: PN(LPN), ADN (RN)
---
10. Metropolitan Community College

Metropolitan Community College in Omaha is one of the top nursing programs in Nebraska. The school has a rather expansive selection of nursing programs, including Associates in Nursing, Practical Nursing, and Certified Nursing Assistant (CNA) programs. While MCC has the same nursing programs as many schools on this list, its primary benefit is affordability. The community college has some of the lowest tuition rates in the state, letting students earn a degree at a fraction of the cost of a four-year institution.
MCC is a public college that opened in 1971. Additionally, Metropolitan Community College is accredited by the Higher Learning Commission (HLC), and the MCC nursing program is accredited by the Accreditation Commission for Education in Nursing (ACEN).
Degrees: CNA, PN (LPN), ADN (RN)
---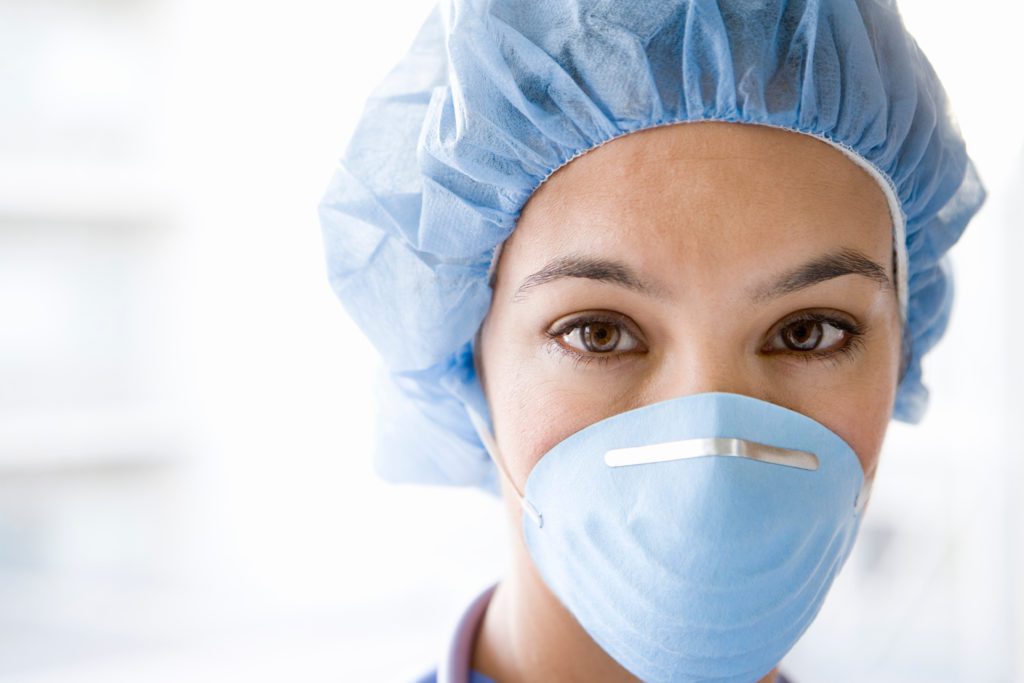 ---
NEBRASKA NURSING JOB OUTLOOK
Nursing is considered the fastest-growing field in the United States. However, the nation is seeing a shortage of nurses everywhere. According to the US Bureau of Labor, the market expects a 9% job growth over the next ten years, with 3,080,100 positions open. Furthermore, the average salary of a nurse in 2020 was $73,330 per year, meaning it is a highly lucrative field in which one can enter. The steps taken to become a nurse are simple, as one needs education and a license to enter the field.
In terms of education, while there are programs leading all the way up to a Doctorate in Nursing, students only need an Associate in Nursing to move into the workforce. The other requirement to become a registered nurse is to take and subsequently pass the National Council Licensure Examination (NCLEX), which allows one to become a registered nurse officially.
---
What Is the NEBRASKA NURSING SALARY OUTLOOK
How much do nurses in Nebraska make? According to the May 2020 report from the Bureau of Labor Statistics (BLS), registered nurses in Nebraska earned an annual mean wage of $69,480. For all of the US, the mean annual wage for nurses was $80,010 in 2020. Therefore, salaries for nurses in Nebraska are below the national pay average for nurses. Below is the May 2020 Bureau of Labor Statistics State Occupational Employment and Wage Estimates for Nebraska nurses.
How much does a Registered Nurse (RN) in Nebraska make?
Nebraska Registered Nurses (RN)
total registered nurses employed in Nebraska: 24,060

the annual mean wage for Registered Nurses in Nebraska: $69,480
How much does a Nurse Practitioner (NP) in Nebraska make?
Nebraska Nurse Practitioners
total Nurse Practitioners employed in Nebraska: 1,500

the annual mean wage for Nurse Practitioners in Nebraska: $107,330
How much does a Certified Nurse Anesthetist make in Nebraska?
Nebraska Nurse Anesthetists
total Nurse Anesthetists employed in Nebraska: 470

the annual mean wage for Nurse Anesthetists in Nebraska: $176,880
---
YOUR NURSING CAREER IN NEBRASKA
Based on the salary information above, it is evident that nurses in Nebraska with advanced degrees and specializations can earn a higher salary. With a Master's degree from one of the top nursing schools in Nebraska, most nurses can significantly increase their earning potential. In addition, there are many online nursing programs in Nebraska, including an online Masters in Science in Nursing.
To conclude, rarely has there been a better time in American history to opt to enter the nursing field than right now. Nursing job placement is sky-high with financial compensation to match. A career in nursing is rewarding in many ways. Going to school in Nebraska would be a great decision, given the benefits of the lifestyle and culture, along with the excellent programs Nebraska has to offer. The cornhusker state hopes to see you soon at one of the best nursing schools in Nebraska!
---
Related: