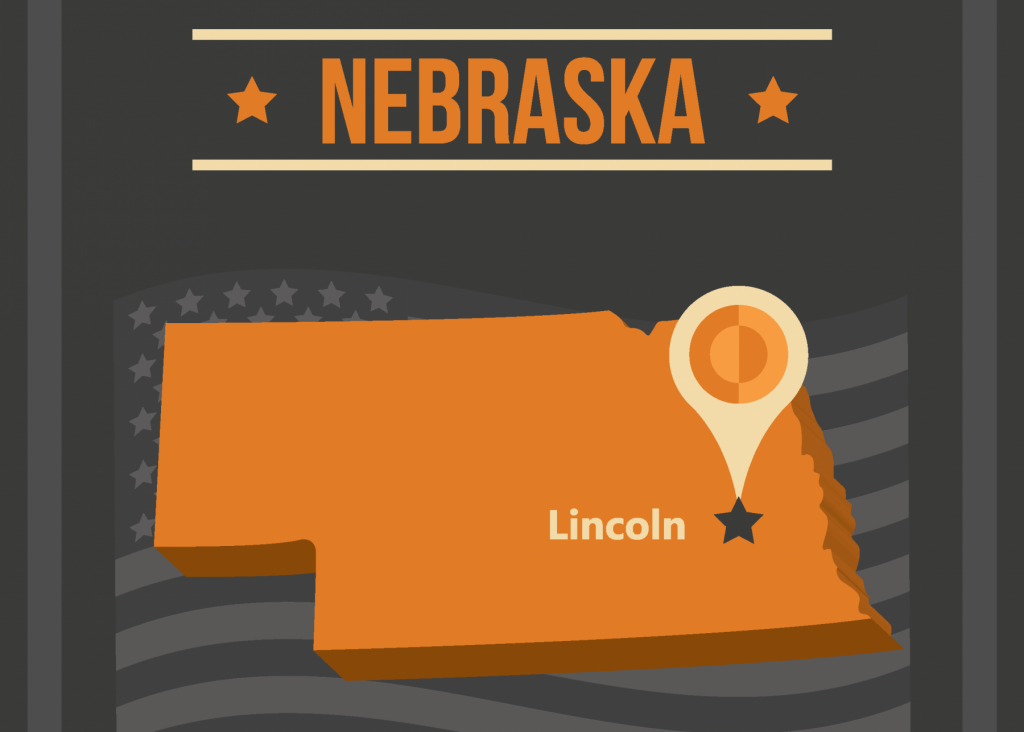 Nebraska nursing outlines the schools, licensing, career programs, job, and salary information for nurses in the state. Nebraska is in the Great Plains of the United States. The state is mostly of treeless fields that are suitable for cattle grazing and farming. Nebraska is a significant producer of beef, pork, soybeans, and corn. The state is predominately rural with some cities. The capital city of Nebraska is Lincoln, but Omaha is the most populous city. Nebraska's population count from the 2020 census was around 1,961,000.
Nebraska is well known for being an affordable place to live with a good quality of life. Therefore, choosing Nebraska to begin your nursing career is a solid decision. The Nursing School Hub's list of the top nursing programs in Nebraska can help you on your journey!
---
HOW DO YOU BECOME A NURSE IN NEBRASKA
Featured Programs
The Nebraska Board of Nursing issues licenses and license renewals to registered nurses, practical nurses, and advanced practice registered nurses. You can apply for a license through the Nebraska Department of Health & Human Services, Division of Public Health Licensure Unit. A nursing license is obtained by exam or by reciprocity (endorsement). More detailed information on how to apply is available on the Nebraska Board of Nursing website.
The Nebraska Board of Nursing approves pre-licensure nursing programs located in Nebraska. Types of licenses issued by Nebraska are listed below.
Licensed Practical Nurse (LPN)

Registered Nurse (RN)

Advanced Practice Registered Nurse (APRN)

Certified Nurse Midwife (APRN-CNM)

Clinical Nurse Specialist (APRN-CNS)

Certified Registered Nurse Anesthetists (APRN-CRNA)

Nurse Practitioner (APRN-NP)
Nebraska Nursing License by Exam
How do I become a nurse in Nebraska? To become a licensed nurse in Nebraska by Exam, applicants must complete an approved nursing program. After graduating, Nebraska nursing license requirements, you can apply for a Nebraska nursing license by submitting the following:
completed application with required fees

background check with fingerprints

school transcripts

NCLEX-RN exam registration
Nebraska Nursing License by Endorsement or Reciprocity
To apply for a Nebraska nursing license by reciprocity, you need to provide the above items and verify licensure from the original state obtained.
Nebraska Is Part Of The Nurse Licensure Compact (NLC)
Nebraska is a part of the Nursing Licensure Compact (NLC). Nurses with a license in Nebraska can work in other NLC states. To qualify for the reciprocity, nurses must meet the NLC requirements. They must submit fingerprints, a background check, and pass the NCLEX-RN.
Helpful Links for Nebraska Nurses:
---
CHOOSING THE RIGHT NURSING SCHOOL IN NEBRASKA
First, make a list of nursing schools that interest you. We have compiled the best nursing programs in Nebraska that you can use to start your search. Next, you should narrow down the list to schools you can afford and where you think you will be accepted. Most colleges require applicants to submit a high school transcript or proof of graduation. In addition, some schools will ask for SAT or ACT scores, a personal statement, and possibly letters of recommendation.
Schools receive accreditation to demonstrate their academic quality. When applying to schools in Nebraska, make sure the school has accreditation from the Higher Learning Commission (HLC). If the school is not accredited, you may have trouble receiving financial aid and finding a job after graduation.
---
CHOOSING THE RIGHT NURSING PROGRAM IN NEBRASKA
The nursing program you attend in Nebraska should also be accredited. The two nursing program accreditation organizations to look for are below.
---
NEBRASKA NURSING SALARY OUTLOOK
How much can you make as a nurse in Nebraska? According to the May 2020 information from the Bureau of Labor Statistics (BLS), Nebraska nurses earn an annual mean wage of $69,480, which is below the national mean of $80,010. However, the cost of living in Nebraska is also lower than the national average. In addition, Nebraska nurses can earn a higher salary if they have an advanced degree or hold a nursing specialization.
Nebraska needs nurses, but the average pay is below average. Because the supply is low and you are in demand, you are in a strong negotiating position. If you can't get a higher salary, try asking for other benefits that have value. If you ask for additional concessions, make sure you do it after being given an offer, not before. You don't want the salary to decrease because you asked for the moon.
Besides the rate of pay, you can negotiate more paid time off or a sign-on bonus. In addition, some employers offer moving allowances, tuition reimbursement for going back to school, child care stipends, and professional development programs. All of these items have value. And they are often funded as separate items, so there is more flexibility than offering a salary increase.
---
NEBRASKA NURSING JOBS OUTLOOK
Employment for RNs in Nebraska is excellent. Nebraska employs 25.53 nurses for every 1,000 workers with a location quotient of 1.19. Therefore, there are more nurses employed in Nebraska on average than in the rest of the nation. However, nurses are still in demand because of changes in health care delivery and policy.
According to the Nebraska Center for Nursing, there is currently a nursing shortage in Nebraska. The statewide shortage includes LPNs, RNs, and APRNs, and many expect the shortage to continue through 2025. However, the shortage gives nurses some leverage in salary. Not only are nursing graduates able to negotiate high wages, but they are also obtaining flexible work schedules that allow them to work hours that accommodate their family and personal lives.
---
STATE-BASED FINANCIAL AID FOR NEBRASKA NURSING PROGRAMS
Several programs provide financial aid specifically to nursing students in Nebraska. They include the Nebraska Legion Auxiliary Licensed Practical Nursing Scholarships, Nebraska Legion Auxiliary Nurse's Gift Tuition Scholarships, and Bill and Mary Russell Health Care Scholarship. There are also scholarship programs for nursing students who are residents of specific counties in Nebraska.
Check with the nursing school for information on these programs, federal financial aid programs, and financial aid plans that the school may have for nursing students. In addition, here are some additional resources for nursing scholarships and loans.
---
YOUR NURSING CAREER IN NEBRASKA
Nebraska is a great place to live, and the state needs nurses. If you want to be a nurse, now is a great time to find one of the best nursing programs in Nebraska!
---
Related: