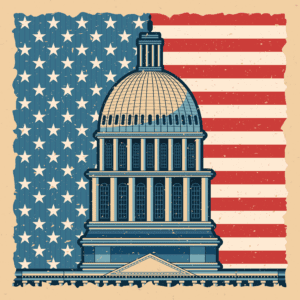 The District of Columbia is located between Virginia and Maryland. Washington DC is the most popular name for this city that is the capital of the United States. This vibrant, political city is located on the Potomac River and has a very diverse population. The population of Washington DC is approximately 713,000 according to the US Census.
The District of Columbia is a hub of different ethnic groups and races coming together in a melting pot. This city has all of the entertainment and activity that one would expect in a large city. There is a vibrant nightlife for those that enjoy the club scene. If you love museums, the symphony, and other cultural things, this city has much to offer. If you prefer the relaxed environment of the suburbs, there are friendly suburban neighborhoods that are family-oriented.
Featured Programs
You may be interested in enrolling in one of the best nursing programs in Washington DC. In that case, it's crucial to plan the steps required to earn your RN license and begin your career as a nurse in Washington DC.
---
HOW DO YOU BECOME A NURSE IN WASHINGTON DC?
You can become a registered nurse in Washington DC using a few different avenues. The District of Columbia Board of Nursing grants licenses to new nurses by exam or by endorsement.
Washington DC Nursing License By Exam
A Registered Nurse (RN) applicant in Washington DC can apply for licensure by examination. To be eligible, the applicant must have completed a nursing education program approved by the DC Board of Nursing or one substantially equivalent to the DC BON standards. After graduating from an approved nursing program, applicants must take and pass the NCLEX-RN exam.
To sit for the NCLEX exam, you must have the Authorization To Test (ATT). To receive your ATT, you must pay the examination fee to Pearson Vue online. In addition, applicants must also have an Official Transcript or Letter of Completion indicating the date you received your nursing degree. Once Pearson approves the paperwork, Pearson Vue will email you the Authorization To Test. Then you can schedule a date for the exam.
Recently, all licensing applications for the DC Board of Nursing converted to an online format. Therefore, after receiving your authorization to test, you will need to submit the online license application and fee to the DC Board of Nursing. In addition, applicants must submit a copy of an ID and a criminal background check with the license application.
You receive your Washington DC nursing license in about thirty days. Don't forget to maintain your nursing certification and renew your DC nursing license as necessary.
Washington DC Nursing License By Endorsement
Applicants are eligible for Washington DC licensure by endorsement if the applicant is licensed as a Registered Nurse under the laws of a state or territory of the United States. If you meet the criteria, you will need to fill out the application online with the DC Board of Nursing.
With your online application, you will need to submit a copy of a government-issued photo ID and a front‐facing photo with a plain white background. The application and criminal background check fees are required when the online application is submitted. Additionally, you will need to provide official license verification from your original state of licensure. And you will submit the results of your criminal background check with fingerprints. It may take thirty days for the nursing license application to be processed.
Multistate License in
Washington DC
Washington DC is NOT currently part of the Nursing License Compact (NLC). The NLC allows nurses from member states to practice in other NLC states without obtaining an additional license.
Helpful Links for Washington DC Nurses
Whichever route you choose to become a nurse in Washington DC, you will need a nursing degree. Suppose you have chosen to pursue a career in nursing. In that case, the earlier planning and preparation begin, the easier the path to becoming a nurse.
---
CHOOSING THE RIGHT NURSING SCHOOL IN WASHINGTON DC
Accreditation is the most vital aspect of selecting the right nursing school or nursing program. Only accredited programs will qualify nurses for the National Council Licensure Examination (NCLEX). Additionally, it is also essential to find a program that aligns with your nursing goals.
Personal considerations will also affect your decision when choosing among the best nursing programs in Washington DC. Where you are on your journey in life may determine the school that is best for you. For example, you may need a nursing program closer to your home to fulfill family obligations. Or, you may be moving out of the house for the first time and want a nursing school where you can live on a college campus. There are many factors to consider for your best path to becoming a nurse in Washington DC.
---
CHOOSING THE RIGHT NURSING PROGRAM IN WASHINGTON DC
You don't want to waste your money. Degrees earned from schools that are not accredited may not be considered valid by employers. So, to ensure you can get a job after you graduate, make sure you choose an accredited nursing education program. Two accrediting bodies to look for are the Accreditation Commission for Education in Nursing (ACEN) and the Commission on Collegiate Nursing Education (CCNE).
Once you have narrowed the list of nursing schools and programs down to accredited ones, you can review the program outcomes. Nursing program outcomes are typically listed on a school's website. The graduation rate, the employment rate in the field, and the licensure exam pass rate are critical indicators of a quality nursing program.
---
Job Outlook in the Nursing Profession in the District of Columbia
The US Bureau of Labor predicts nursing jobs will grow faster than the average for all occupations. The median salary for a Registered Nurse is approximately $38-$40 per hour. The median yearly nursing salary in Washington DC is around $80,000 per year.
Job security in the nursing field is one of the pros of pursuing this career. The move towards more preventative medical care creates a need for more nurses. In addition, the growing population of seniors that are living longer also creates a need for more nurses.
---
HOW MUCH CAN I EARN AS A NURSE IN DC?
Nursing salaries in DC are a little below the national pay average for nurses. The federal mean annual wage in 2020 was $80,010. According to the Bureau of Labor Statistics (BLS), nurses in Washington DC earned an annual mean salary of $74,330 in 2020. However, nurses in the Washington-Arlington-Alexandria Metro Area earned a yearly salary of $83,490.
Nurses with a bachelor's degree (BSN) typically earn nearly a higher salary than nurses with an associate degree or diploma in nursing. And nurses with master's and doctorate level degrees can earn much more than RN's with bachelor's degrees. So, if you are interested in earning a higher salary, consider a higher degree or a nursing specialization.
---
Financing a Nursing Degree in the District of Columbia
A career in nursing starts with a nursing degree. Many colleges and universities across the US offer excellent nursing schools with rigorous programs that prepare highly qualified nurses. However, the cost of college continues to grow each year, so it is important to find a way to finance your education that will not leave you with excessive debt.
The federal government recognizes the importance of higher education in our nation and has financial aid programs to assist students with financial needs. In addition, some scholarships and fellowships are available through the federal government and private organizations.
The Nursing School Hub's Essential Guide To Nursing Scholarships and Top 30 National Nursing Scholarships have more scholarship resources. Finally, your nursing school and nursing program are excellent local resources for scholarships at your school.
---
Related: