Nursing an Aging America infographic discusses if there will be enough nurses to take care of all the aging patients? And what about the aging nurses?
---

Share this infographic on your site!
---
Nursing in an Aging America
For every person aged 65+ in 2000, there will be almost two by 2030. That makes one in seven Americans today over the age of 65.
Profile:
25.1 million are women (56.2%)
19.6 million are men (43.8%)
78.8% are white
21.2% are minority
And they're active:
28% of older Americans live alone
536,000 grandparents 65+ have primary responsibility for their grandchildren
(slightly more than 1 in 100 if you want to plot that way)
By 2022 31.9% of the workforce will be ages 65-75
And America's just getting older
Featured Programs
The average American reaching 65 today is expected to live 19.3 years
20.5 for females
17.9 for males
With the population of 85+ expected to nearly triple from 2013-2040
2013: 6 million
2040: 14.6 million
A majority of their medical needs will fall into the hands of nurses.
Number nationwide:
Nursing Assistants: 1,534,400
Licensed Practical Nurses: 738,400
Registered Nurses: 2,711,500
Nurse Anesthetists/midwives/practitioners: 151,400
Active MD's: 826,001

Can they keep pace?
Increase in percentage 2012-2022:
Americans 75+: 25%
Americans 85+: 50%
Expected change in employment:
Average Growth in All Occupations: 11%
Nursing Assistants: 21%
Licensed Practical Nurses: 25%
Registered Nurse: 19%
Nurse Anesthetists/midwives/practitioners: 31%
MD's: 18%
Actual Growth Rate Today:
Licensed Practical Nurses: 15.5%
Registered Nurses: 24.1%
---
The Bad News
Nurses are aging too:
Average age of working nurses: 50
RNs expected to retire/leave the workforce by 2022: 555,100 (one in five)
Percentage of nurses under 40:
1980: 54%
1992: 44.8%
2000:31.7%
2004:26.6%
2008:29.5%
---
Aging America needs not only more nurses, but more educated nurses.
2000 – 50% of the RN workforce hold a bachelor's degree or higher
2010 – 55% of the RN workforce hold a bachelor's degree or higher
2020 – The Institute of Medicine states we need 80% of the RN workforce to hold bachelor's degrees or higher
---
Who knows how to use more technology
Genetics and Genomics
Less Invasive and More Accurate Diagnostic Tools
3-D Printing
Robotics
Biometrics
Electronic Healthcare Records
Clinical Decision Support
And are uninhibited in taking on leadership positions
---
Largest perceived barriers to attaining nursing leadership:
percentage of nurses seeing the following as a major barrier
Nurses, as compared to physicians, are not seen as revenue generators: 75.97%
Lack of visibility of nurses in policy making: 70.43%
Lack of a single voice among nurses in speaking on state issues: 68.06%
Public perception of nurses' roles, as compared to physicians, as important health care decision-makers: 67.6%
---
Who's going to take care of you when you're old?
List of the current Registered Nurses per 100,000 residents.
Alabama: 960.6
Alaska: 800.6
Arizona: 801.2
Arkansas: 946.1
California: 743.1
Colorado: 874.8
Connecticut: 1,054.5
Delaware: 1,163.9
District of Columbia: 1,666.2
Florida: 896.8
Georgia: 790.4
Hawaii: 694.4
Idaho: 677.7
Illinois: 939.4
Indiana: 985.6
Iowa: 1,100.4
Kansas: 1,007.9
Kentucky: 1,036.5
Louisiana: 954.4
Maine: 1,215.2
Maryland: 975.7
Massachusetts: 1,239.1
Michigan: 902.7
Minnesota: 1,091.7
Mississippi: 908.6
Missouri: 1,069.7
Montana: 1,135.6
Nebraska: 1,227.7
Nevada: 724.7
New Hampshire: 1,053
New Jersey: 859.6
New Mexico: 770.5
new York: 1,016.3
North Carolina: 960.4
North Dakota: 1,157
Ohio: 1,098.2
Oklahoma: 790.2
Oregon: 843.9
Pennsylvania: 1,106.2
Rhode Island: 1,209.3
South Carolina: 921.6
South Dakota: 1,247.7
Tennessee: 1,065.4
Texas: 752.6
Utah: 689.9
Vermont: 1,044.5
Virginia: 810.6
Washington: 850.2
West Virginia: 1,040.4
Wisconsin: 1,073.1
Wyoming: 771.6
US Average: 920.9
---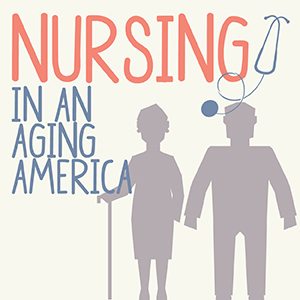 ---
Related: