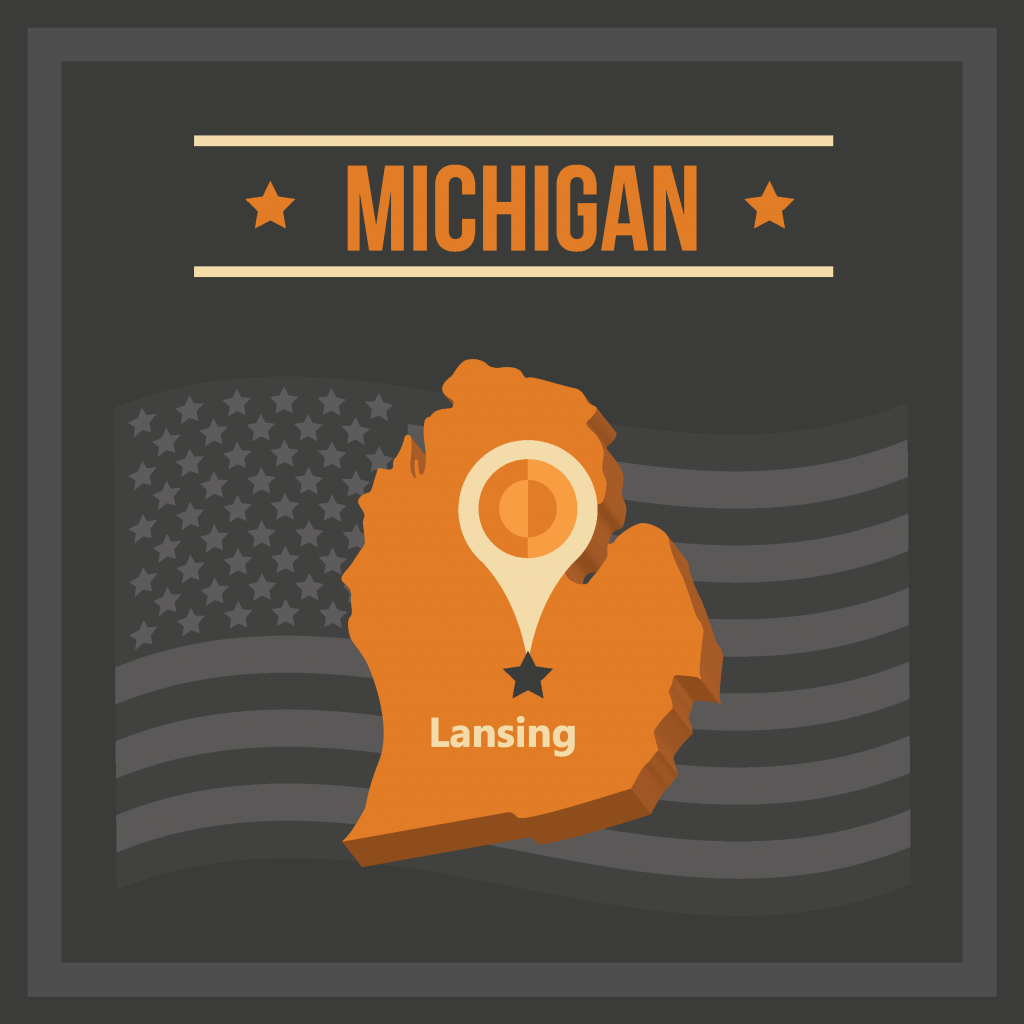 Michigan nursing outlines the educational, licensing, and career prospects for nurses in the state of Michigan. If you are aspiring to become a registered nurse and live (or want to work) in the state of Michigan, there are a few simple steps to learning how to become a registered nurse in Michigan.
So, if you have an interest in specializing in nursing, once you have earned your RN license, you can then learn how to become a Nurse Practitioner in Michigan.
---
Becoming a Nurse in Michigan
Featured Programs
Registered nurses represent the largest of all the nursing subgroups. Many registered nurses (RNs) choose to remain as generalist nurses, while others choose to further their education & specialize in one of the subspecialties available to nursing professionals. Registered nurse specialists typically have compensation packages that reach the top of the pay scale for nursing professionals.
First things first, though, prospective registered nurses are required to follow the Michigan Nursing license requirements as determined by the Michigan Board of Nursing Licensure (MBONL).
The first step is deciding which of the two RN educational paths you wish to follow. As you will see, the main difference between the two, at least initially, is the time required to complete each specific nursing degree program.
---
Associate Degree in Nursing (ADN)
Prior to licensure, nursing students may choose to enroll in an ADN – an Associate Degree in Nursing program that has been approved by the Michigan Board of Nursing Licensure. Associate Degree in Nursing (ADN) programs typically take one to two years to finish, with the time to complete dependent on the student's time availability and budgetary constraints.
---
Bachelor of Science in Nursing (BSN)
Alternatively, a nursing student may choose to enroll in a Bachelor of Science in Nursing degree (BSN) program – which will take about four years to complete. However, the extra time spent learning the nursing craft will likely open job opportunities for those nursing students who wish to work in administration, management, or research. And, it is noted that the nursing profession has been slowly moving toward requiring all Registered Nurses to earn their baccalaureate degree within a specified amount of time after being hired.
Both the Associate of Science (AS) and Bachelor of Science (BS) degrees in Nursing programs require degree candidates to complete coursework in the core nursing areas of physiology, chemistry, nutrition, and microbiology, to name a few. It is noted that all nursing programs – ADN, BSN, or RN to BSN degrees – require clinical rotations that are conducted in person.
The good news for those who currently hold an RN license in Michigan is that there are many campus-based and online RN to BSN programs from which to select. RN to BSN programs offer nursing professionals an ideal way for ADN nurse professionals to advance their careers.
---
Getting a Registered Nurse License in Michigan
When a student has completed the ADN or BSN degree program, they become eligible to sit for the national nursing exam – the NCLEX – RN, which is administered by the NCSBN – the National Council of State Boards in Nursing. The NCLEX – RN exam performs as the national professional gateway to the nursing profession as students who pass the exam are authorized to work in clinical and hospital settings. And while most Michigan Board of Nursing Licensure-approved programs will dedicate some classes in preparation for the NCLEX -RN exam, nursing students be prepared to set aside additional personal time to study to ensure they pass the examination on their first attempt.
Additionally, nursing graduates who wish to apply for a nursing license in Michigan must pass a criminal background check and answer the application's questions regarding the applicant's character honestly. The state of Michigan has an application fee that must be submitted with the completed application ($208.80 for RNs with an additional $40.55 or $55.45 for RN specialty certifications), plus a requirement that RNs complete a training program that details how to detect human trafficking victims.
The registered nursing license that is issued by the Michigan Board of Nursing Licensure (MBON) is renewable every two years. Registered Nurses applying for renewal of their registered nursing license are required to complete 25 hours of continuing education to meet the state's license requirements – with a minimum of two hours dedicated to pain & symptom management. Continuing education for registered nurses in Michigan must be from one of the accrediting organizations approved by the Michigan Board of Nursing (MBON). Among the approved accrediting organizations are –
The current renewal fee for a Registered Nurse (RN) license in Michigan is $128.50 for RNs and $158.30 for Registered Nurses who have a nursing specialty.
---
Job Outlook in the Nursing Profession in Michigan
With almost 10 million people in this state, there is no shortage of nursing jobs. Medical facilities are in need of highly qualified nurses. In the next 7-10 years, the job growth in nursing is expected to continue to grow steadily.

The increasing number of seniors in Michigan creates a great need for nurses to work in many different facilities. If you successfully complete a nursing degree, you can expect to find a good nursing job in this state.
---
Financing a Nursing Degree in Michigan
Michigan has some of the best universities and colleges in the United States. Nursing programs are ranked among the top programs in the nation. Quality nursing education does not come cheap, but if you desire to pursue a career in the honorable nursing profession, there is help to pursue your degree.
The federal government recognizes the financial burden of college education, so there are need-based grants that are based on income. Those who don't meet the income requirements may qualify for other financial aid. Private agencies and corporations offer millions of dollars in scholarships each year. Many of these awards go unclaimed year after year.
---
Related: