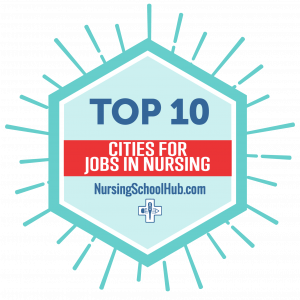 The top cities for jobs in nursing are cities that pay well and have a nursing shortage and are a great places to start a career in nursing. Medical practitioners are amongst the most reliable professionals in the world, and within this profession, nurses are amongst the most trusted. After a nurse graduates, however, it's still important that they're able to find a good job. Luckily, the following cities all show great promise in providing long-term and rewarding jobs for nurses.
These cities were not, however, simply chosen because there was an abundance of nursing jobs available. In reality, it's important to look at the whole picture. Of course, available jobs in an area are an important factor, but it's also essential to look at the cost of living compared to average nursing salaries in an area. Even the growth rate of the city should be considered. When all of these factors are delved into, there are 10 cities in America that stand out above the rest.
---
10. San Antonio, TX
Featured Programs
San Antonio has a huge population of over 1.3 million people, yet it has managed to have an unemployment level, which is much lower than the national average, of only six percent. The growth in the healthcare industry in the city has been substantial and the economy has managed to remain relatively stable even in the face of the economic recession. This, when added to the fact that nurses have an average income of over $34,000 and an average commute of only 22 minutes, is why San Antonio rounds out the top 10 of this list.
---
9. Boston, MA
With an average nursing salary of over $51,000, many would wonder why Boston is so low on this list. This is simply because the average commute time in the city pushes 30 minutes and the unemployment rate is around 7.4. While 7.4 isn't high when compared to national figures, it is one of the highest on this list. The local economy, however, is kept strong by tech and healthcare industries coming in to take advantage of the city's bustling higher education world.
---
8. Nashville, TN
With an average salary of slightly over $36,000 for nurses in the area, Nashville has one of the lowest incomes for nurses on this list. When this is compared to the relatively low cost of living in the city, however, it definitely equals out. The fact that the city remains a national leader in biotechnology and healthcare bodes well for nurses in the area as well. When combined with an average commute time of only 20 minutes, Nashville boasts a stable economy that doesn't diminish from convenience.
---
7. Honolulu, HI
The sun and beaches are enough to bring most people to Honolulu, but it's basically a mecca for nurses. With an unemployment rate that remains well below six percent, the economy is one of the strongest in America. The average salary for a nurse in the city sits at a little over $41,000, and with a population of nearly 600,000 people, there's no doubt that demand for nurses will remain high while providing an excellent cost of living ratio.
---
6. Seattle, WA
Any list of best cities for nurses would simply be incomplete without mentioning Seattle. Healthy job growth has occurred in both the technology and healthcare fields, and since the city has long boasted a healthy economy, it's the perfect amount of stability for nursing practitioners. This combines with an average nursing salary of close to $50,000 to make Seattle one of the greatest and most pleasant places to be a nurse.
---
5. Rochester, NY
Rochester has a population of over 206,000 people, so there is definitely a need for nurses in the area. The average salary of a nurse in the city is a little over $40,000, but with rental prices of only $650 for an apartment in the center of the city, the salary is more than enough to cover the cost of living. This, when added to the fact that the average commute time in the city is only about 19 minutes, means Rochester is the perfect mix of convenience and salary for any nurse.
---
4. Cincinnati, OH
There has been tremendous growth in Fortune 100 companies in Cincinnati, but the healthcare industry has also seen a huge boom. Job growth in the nursing field is projected to stay strong in the coming years. Amazingly enough, the median price of homes in the area is only $86,000, but the average nursing salary is over $40,000. This means that in only a few years, a new nurse may be able to fully pay for a home while still having enough money to healthily survive.
---
3. Philadelphia, PA
Philadelphia has consistently had a strong economy, and its unemployment rate is much lower than the typical large city in America. Healthcare has always been a bustling industry in the area, but a recent boom, complete with new medical centers and pharmaceutical companies, has increased the need for nurses substantially. Registered nurses can actually pull down a salary of over $70,000 a year, and with the median cost of homes at only $105,000, Philadelphia has an excellent salary to cost of living ratio.
---
2. Portland, OR
Few cities have seen an expansion equal to that which has taken place in Portland in the healthcare industry. In fact, several industries in the city have seen substantial growth over the past few years. While there's a bit more rain in Portland than most people are used to, this midsize city still provides an average income of $43,000 for nurses. The average home price is around $222,000, but rent prices are relatively low. With a high demand for nursing and a healthy economy, Portland is a great place for a nurse to live.
---
1. Austin, TX
Austin, along with several other cities with larger populations in Texas, enjoys an unemployment rate that is much lower than that of the United States in general. This combines with a population of well over 700,000 to ensure nurses will have jobs available as their demand grows. In addition, the average salary of nurses in the area is a little over $41,000, and with a median home cost of only $187,000, nursing professionals can easily start a life in Austin, a bustling city full of music and culture, that will remain gratifying.
---
Best Cities for Jobs in Nursing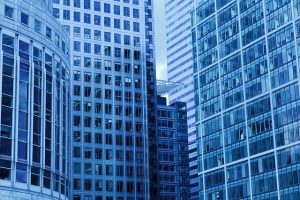 Careers in nursing are among the most worthwhile that a person could ever choose, and when an individual picks the right city to practice in, these jobs can be all the more rewarding. Nurses can enjoy their career choice in just about any city they choose to live in, but the aforementioned 10 choices will ensure that they're able to continue providing the amazing service that they're so efficient at while still taking care of themselves.
---
Related: