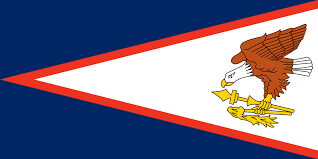 American Samoa Nursing outlined the education, license requirements, and job prospects in the American territory for nurses. American Samoa is an unincorporated U.S. territory. It sits in the South Pacific Ocean and consists of four islands: Tutuila, Rose Atoll, Manu'a, and Swains Island.
In 2010, the territory's total population was 55,519, with a total land area of 76.1 square miles. The population density is low, with 914 people for every square mile. The majority of the population, about 95 percent, live on the largest island, Tutuila. The largest city in the territory is Tafuna, and the capital is Pago Pago. American Samoa resides in Oceania in the Southern Hemisphere.
---
American Samoa Life and Economy
Featured Programs
The estimated median household income of the territory is $23,892. The territory features five volcanic islands: Tutuila, Ofu, Aunu'u, Tau, and Olosega. The most well-known volcano is Vailulu'u Seamount, which is an active underwater volcano. American Samoa also has two coral atolls, Rose Atoll and Swains. Rose Atoll is a Marine National Monument. The territory often endures tropical cyclones during the winter and spring months.
American Samoa is small enough to have only one zip code and it consists of 23 primary schools and 10 secondary schools. Five of the schools are governed by the American Samoa Department of Education. The only postsecondary school is American Samoa Community College, and it offers a degree in nursing.
---
American Samoa's Outlook for Nursing
American Samoa is home to one hospital, LBJ Topical Medical Center, which includes 128 beds. There are also five primary health centers throughout the territory. In 2003, 127 nurses were working in the territory. Since the American Samoa Community College offers a nursing program, individuals seeking a nursing career may find employment opportunities following graduation. In American Samoa, the average salary for registered nurses is around $77,000 annually.
---
State-Based Financial Aid
American Samoa does not offer state-based financial aid programs, but students pursuing a degree in nursing have access to federal educational loans. There are also a variety of scholarships available for students wanting to pursue a nursing career, and the American Samoa Department of Education provides resources to many different scholarship websites.
---
Related: