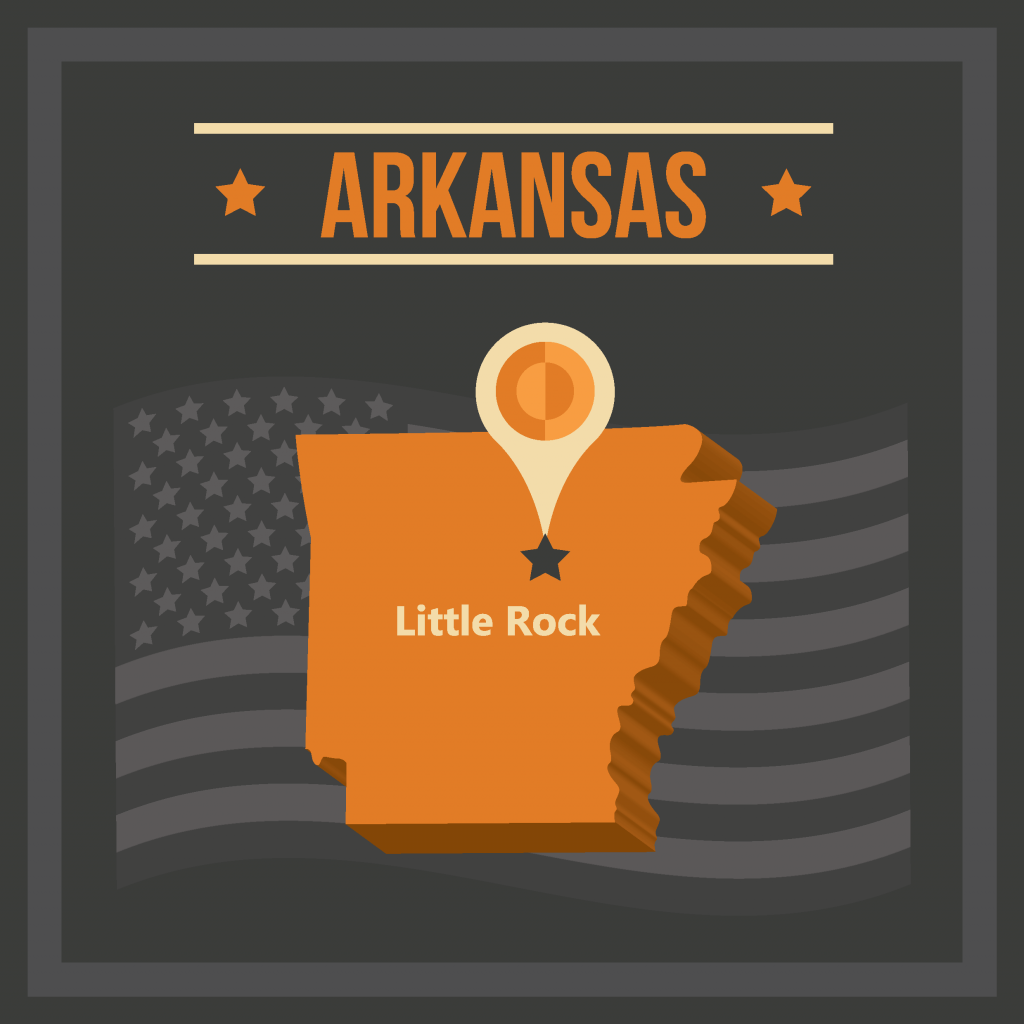 Arkansas nursing outlines the educational, licensing, and career prospects for nurses in the state. The combination of mountains, woodlands, and valleys makes the terrain especially attractive to the residents and tourists. Clear streams and lakes and abundant animals and other wildlife make this state a great place to live or visit.
This state is a growing state with a population of almost 3 million people. The median income among Arkansas residents is around $40,000, and the cost of living is good. In fact, the cost of living in Arkansas is among the lowest in the United States.
---
Nursing Outlook in Arkansas
Featured Programs
The job outlook for nursing in Arkansas is good. Currently, the senior population is growing, and the need for nurses is also increasing. In the next 10 years, the job outlook for nursing is expected to increase substantially due to the aging population. Additionally, Arkansas is a wonderful place to retire, and this state is attracting more seniors and other age groups of people.
Little Rock and Bentonville are a couple of the cities in Arkansas that have a great need for qualified nurses. There are opportunities to work in hospitals, physician offices, nursing homes, and also other medical facilities. Traveling nursing jobs are also available in this state. Additionally, home health care is one medical industry that hires a large number of nurses.
---
Financial Aid in Arkansas
If nursing is your career choice, there are many grants, scholarships, and other financial aid also available. Some grants offered through the federal government are need-based. Eligibility for this aid is based on income and household demographics. There are other grants available through private organizations and corporations that have different guidelines and rules.
Your dream of becoming a nurse can come true. There are millions of dollars in scholarships that go unclaimed each year. Some scholarships may be based on academics and many are not based solely on academic standing. It is important to do the research on the monies available to those that want to attend a college or university to pursue a nursing career. Student loans are another option; however, this type of financial aid must be paid back upon graduating. Scholarships and grants are financial aid awards that do not require repayment.
---
Related: