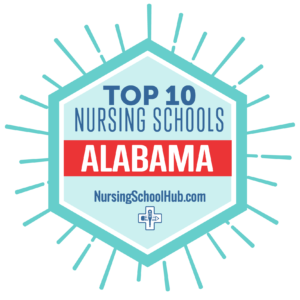 The best Alabama nursing schools offer accredited programs to new nurses and working nurses interested in career advancement. If your goal is to become a nurse, you have several schools of nursing in Alabama that you can choose from. Schools are located throughout the state, so you have an option to choose from a school that is near you or one farther away that requires you to rent an apartment or move into a dorm. If you live close enough to your chosen university, you will be able to participate in many on-campus activities and study groups that will help you gain an advantage when studying.
Choosing from one of the many nursing schools in Alabama involves doing your research to find out which school has the specializations and course programs you are looking for. It's important to look for colleges and universities that offer accredited nursing programs. Accreditation means that the degree program meets the strict standards of the nursing industry and will provide you with all of the abilities and resources you will need to sufficiently perform all of your duties and responsibilities.
---
How We Ranked the Best Nursing Schools in Alabama
Featured Programs
The editors of Nursing School Hub know nursing students need a program that will have a real career impact. That's why our ranking of the best nursing schools in Alabama focuses on reputable, accredited institutions. Programs are ranked by tuition cost, student reviews, and variety of offerings.
---
1. Auburn University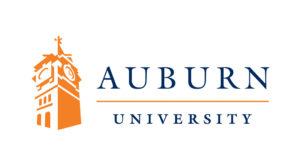 Auburn University's nursing school is one of the best nursing schools in Alabama. This school has multiple outcome goals, and it meets those goals thanks to talented faculty members and advanced technology. Nursing students get plenty of hands-on experience. In addition to medical nursing skills, students also learn other important skills such as communication and collaboration. Auburn is working toward better healthcare for the state of Alabama.
Auburn University is well-known, both across the state of Alabama and throughout the US as a whole. It has a well-respected nursing program, so a nursing degree from Auburn carries weight during nursing interviews and job searches. Auburn is a land grant institution with a long history of academic excellence. It may have a reputation for fierce athletic rivalries, but it also delivers in terms of teaching and research. Every day, Auburn University works toward its vision: "to lead and shape the future of higher education." Niche.com called Auburn University the #1 university for the best value in Alabama.
Programs: BSN, MSN, DNP
---
2. the University of Alabama at Birmingham

The University of Alabama at Birmingham School of Nursing has gathered plenty of awards and recognitions over the years, and with good reason. Its nursing programs are top-notch. In fact, the school is one of the best nursing schools in Alabama. The school trains nurses who excel in the field. It holds to the core values of excellence, collaboration, and more. With its urban location, UAB's nursing school provides lots of opportunities for research, innovation, and hands-on learning. Nurses and nurses in training get to use some of the most contemporary technology available, and they gain the flexibility to adapt to a changing medical landscape.
UAB is a highly ranked school with plenty to offer to its students. It's a school of challenges, opportunities, and changes to grow and move forward. UAB has its eye on the future. The school itself is dedicated to progress, and everyone from its students to the state of Alabama benefits as a result. Valuing diversity, respect, and collaboration, UAB fosters individual career growth as well as community inclusion. UAB is ranked first in MSN Nursing Administration.
Programs: BSN, MSN, DNP
---
3. University of Alabama

At the University of Alabama, the Capstone College of Nursing has become one of the best nursing schools in Alabama. One of the biggest reasons is its use of simulation technology. Capstone has access to some of the latest simulation options for nursing students, which means that these students get a lot of hands-on practice. They also get lots of hands-on learning thanks to Capstone's partnerships with local healthcare organizations. This school has several degree programs and options, so it's home to a lot of people with diverse and varying goals.
The University of Alabama is an energetic school that was founded as the flagship school of the state. It blends teaching, research, and service so that students get the best of everything. Known for its Athletics, the University of Alabama is also home to brilliant faculty members, deep dives into theory, and practical knowledge for career-minded students. Alabama uses its strategic plan to make a difference in the future, both for the university and for the state of Alabama as a whole. The University of Alabama is home to 57 Goldwater Scholars.
Programs: BSN, MSN, DNP, PhD
---
4. University of North Alabama

The University of North Alabama has a great BSN and MSN program. Both programs come from the Anderson College of Nursing and Health Professions, one of the best nursing schools in Alabama. Anderson College offers high-quality healthcare, and it trains nurses with excellence and leadership. This program is diverse, both among its teachers and among its student body. Nursing students get to learn from some of the best faculty members in the field.
UNA is the oldest public university in the state of Alabama, so it has a long and rich history of educating students. It's a challenging school that helps students think deeply and outside the box. Faculty members consistently support and challenge students, helping them reach their goals and step outside their comfort zones. By graduation, students can know that they've stepped beyond their limits and received the education that they deserve. UNA's Nursing program was ranked among the top ten most up-and-coming nursing programs in the south.
Programs: BSN, MSN
---
5. Samford University

Samford University's School of Nursing has become one of the best nursing schools in Alabama today. It has top-tier faculty members as well as access to some of the latest technology. Established in 1922, Samford's nursing school has a long history of teaching nurses leadership and excellence. Today, Samford nursing students practice with simulation technology, so they get a lot of practical experience as they learn. Students also deepen core skills such as compassion and respect for their patients.
Samford University (not to be confused with Stanford, no matter what autocorrect says), is a Christian University in Alabama. It's known for challenging academics and for having deeply engaged students. At Samford, learners are very invested in their own success, and the community has become very tight-knit over the years. Samford has earned many awards and recognitions, both among Christian schools and among universities in general. 97% of Samford's Nursing BS students are employed within 6 months of graduation.
Programs: BSN, MSN, DNP
---
6. University of South Alabama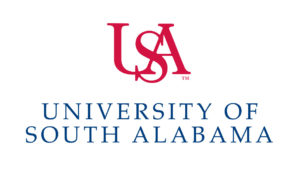 The College of Nursing at the University of South Alabama has both traditional and accelerated nursing programs. It also offers some online options. This school provides quality education in an environment that fosters engaged learning. Students here get to stretch their learning potential until they realize just how capable they really are. Plus, in this innovative environment, current and future nurses take advantage of contemporary tech and opportunities. As a result of all of his, this school has become one of the best nursing schools in Alabama.
The University of South Alabama is a leadership-focused university where students apply their knowledge to real-world situations. The school provides a rounded education while helping students to meet their career and life goals. This school has a thriving community of learners and researchers, and students get to see the results of that research in action. For those who value discovery, hands-on engagement, and support from a thriving community, the University of South Alabama can make a great choice. The University of South Alabama has an 18:1 student to faculty ratio. It provides all the resources of a public research university, but it also provides a lot of the one-on-one attention of a smaller school.
Programs: BSN, MSN, DNP
---
7. Spring Hill College

The Nursing program at Spring Hill College may be small, but it's still counted among the best nursing schools in Alabama. You might join this program if you want a high-quality education but also want a smaller, more intimate learning environment. Students in this program get to work with simulators and other nursing technology, sharpening their skills as nurses while getting the hands-on practice they need. Spring Hill partners with local medical centers, giving students even more opportunities for hands-on work.
Spring Hill College is a small Jesuit Catholic school in the Gulf Coast region. It's one of the oldest Jesuit schools in the United States, and as part of the Jesuit tradition, it provides whole-person education. In other words, students don't just get a great education for their minds; They also learn how to nurture their bodies and spirits as well. Spring Hill makes a top choice for those who prefer smaller learning environments, those who value challenging school work, and those who want to blend faith and education. 91% of Spring Hill College faculty members have the highest possible degree in their field of study.
Programs: BSN
---
8. Jacksonville State University

Jacksonville State University's department of nursing offers both graduate and undergraduate programs. The department often gets mentioned among the best nursing schools in Alabama. That's because the faculty members in this department train students to become highly-skilled nurses. Student nurses excel, both in scholarship and in hands-on nursing training. As a result, these students become the nurses that America needs, especially in light of the current nursing shortage.
Jacksonville State University is a friendly and vibrant community of learners. Students here get to learn in a concrete, interactive way. Here, people learn by doing and discovering. JSU helps students turn their big ideas into measurable goals, and they help students find the tools that they need to reach those goals. JSU helps with career readiness as learners take on the next big steps in their lives. Jacksonville State University was ranked as one of the best regional public universities in 2020.
Programs: BSN, MSN, DNP
---
9. University of Mobile

The University of Mobile's School of Nursing is one of the best nursing schools in Alabama. It fosters deep knowledge, critical thinking skills, and all of the on-the-job skills that nurses need to provide excellent care for their patients. With several areas of study available, Mobile's nursing programs are home to many students with a lot of interests. This school was built out of the recognition that nursing requires more than just medical skills; It also requires care and compassion. Faculty members emphasize approaching patients with this compassion.
The University of Mobile is a Christian school that nurtures students' sense of purpose. This small university has a low student-to-teacher ratio, so learners get to become part of a close community, and they get the one-on-one support that they need when they need it. Among Christian schools, the University of Mobile is also known for its affordability. Overall, it's a top choice for students who want the best in academics and service. The University of Mobile was voted the #1 best regional college in the South.
Programs: BSN, MSN, DNP
---
10. Auburn University at Montgomery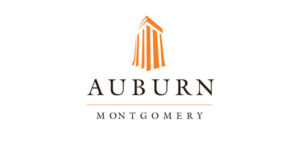 Auburn University at Montgomery has a thriving College of Nursing and Health Sciences. This school balances the basics and fundamentals of nursing with the most innovative methods and technologies available to nursing today. It also works with medical centers in the region to help student nurses gain practical knowledge and skills. Students who graduate from this school become valued members of the healthcare community, and they serve with both passion and expertise.
Auburn University is committed to helping students succeed, no matter where their career paths may take them. This well-known and affordable university provides all of the benefits of an Auburn education, but it also offers a fairly low student-to-faculty ratio. Since this campus is in Alabama's capital city, it's a good location for networking and connecting to job opportunities. AUM has earned several recognitions from US News and World Report.
Programs: BSN, MSN, DNP
---
How Is the Nursing Job Market in Alabama?
Alabama nurse practitioner jobs are in high demand. Becoming a nurse practitioner offers additional skills that will allow you to take on more responsibilities and bigger challenges. The training you receive will give you what you need to work hand in hand with physicians who may not be able to handle their entire caseload. Not only will you gain the ability to provide quality care to patients, you will also be responsible for assisting the doctor during a variety of procedures.
---
Alabama Nursing Education
Travel nurse jobs in Alabama are also another area of nursing where you can take advantage of new opportunities. Travel nurses are often requested to go into remote areas and offer care to patients who may not be able to make it to a clinic or other healthcare facility. This type of nursing offers a higher rate of pay due to the nature of the work and the amount of travel involved. The rewards are also higher in terms of knowing that you are serving patients who may not have otherwise received medical care if it had not been for your ability and willingness to travel.
---
Where Do Nurses Work in Alabama?
Nurse jobs in Alabama are available in almost every type of facility. Private nurses can find work offering care to individuals on a full-time basis. You can also find employment in hospitals or other healthcare facilities and organizations. If you choose to pursue a specialization within the nursing field, your career options will dramatically increase as well as what you can be expected to pay in terms of an hourly wage. Nursing specializations can include trauma care, pediatrics, oncology, geriatrics, and many other fields that require an additional set of skills.
Nursing schools in Alabama are able to provide students a quality education that will allow them to pursue their goals. Many of the schools offer resources that will help the student find work in their chosen field while they are still in school. This allows them to gain valuable experience while they are still in class. Working as a CNA or other type of nurse's aid will give them an idea of what it will be like once they graduate and are in charge of caring for their patients.
---
How Much Do Nurses Make in Alabama?
The earning potential for nurses in Alabama is close to the national average. Depending on what source you look at a staff nurse with an RN license can earn anywhere from $44,000 to $93,000 per year. That averages out to approximately $22 to 34 per hour. This is the average salary for nurses in Alabama who have at least 4 or 5 years of experience. An entry-level position pays less in the beginning. However, as you gain experience and knowledge your wages will dramatically increase.
---
Nursing Salary and Jobs with Experience
Nurses with many years of experience and who are willing to return to school can expect to earn even more as they begin to gain more skills. Earning a Master's degree in Nursing will allow you to move up into a management position. With the right level of experience, you can apply for a position as a Director of Nursing. This will require strong leadership skills plus the willingness to take on new challenges and responsibilities.
---
Nursing Specialization Salary and Jobs
Returning to school to learn the skills associated with specialization will allow you to find work in your chosen field. There are many specializations to choose from in the nursing field. They include geriatrics, pediatrics, oncology, surgical, and trauma care, just to name a few. Many of these specializations require complex skills that must be carefully mastered. The more experience you have in your specialization, the more pay you can expect to receive.
---
Related: