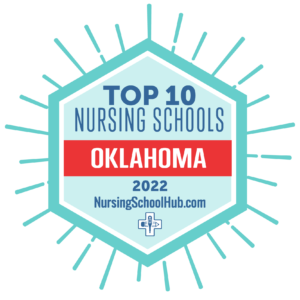 The best Oklahoma nursing schools offer a variety of programs for new nurses as well as working nurses who want to advance their careers. Oklahoma is in the very middle of the United States. It may not seem like an exciting state, but Oklahoma may surprise you. Some of the cleanest air, low crime rates, and a low cost of living are in Oklahoma. In addition, nature enthusiasts love Oklahoma's diverse terrain with over two hundred lakes. The state boasts ten different ecoregions, including prairies, forests, and mountains. Urban areas like Oklahoma City are becoming increasingly cosmopolitan. They have growing art and music scenes, farmer's markets, zoos, and museums. Home to thirty-nine federally recognized sovereign nations, Oklahoma has the third-largest Native American population in the country.
Oklahoma has a lot to offer, including a list of the best nursing programs and nursing schools. If you are interested in a career in nursing in Oklahoma, this list is for you. Many of these schools also have excellent nursing programs for nursing looking to further their education with an advanced degree or certificate.
---
How We Ranked The Best Nursing Programs In Oklahoma
Featured Programs
We know prospective nurses want their degrees to pay off. So, the Nursing School Hub editors feature only trusted accredited nursing schools in Oklahoma. We start with a list of nursing schools in Oklahoma and then find the best ones. Then we rank the Best Nursing Programs in Oklahoma by the cost of attendance, the school's reputation, and potential salary. The data we use comes from IPEDS, Niche, and Payscale.
---
1. University of Oklahoma

A top choice for students looking for the best nursing programs in Oklahoma is The University of Oklahoma. The university offers several nursing degree options, including both undergraduate and graduate programs. Courses help students take their nursing knowledge to new levels. Students learn the skills they need to succeed in the field. Since this school also conducts research to advance the nursing occupation, students benefit from seeing innovation from up close. Nursing programs combine classroom learning and clinical hours.
The University of Oklahoma's nursing school makes a significant impact on the state. The college of nursing also teaches pharmacy subjects, allied health, and similar topics. The University of Oklahoma has many campuses and several high-ranking programs. Students benefit from excellent academics. They can also work alongside researchers to make a positive difference. The University of Oklahoma in Norma ranks in the top 200 national universities.
Degrees: BSN, MSN, DNP, PhD
---
2. Oklahoma State University – Oklahoma City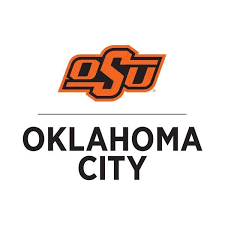 For many students, Oklahoma State University-Oklahoma City has one of the best nursing programs in Oklahoma. OSU-OKC offers an Associate Degree in Nursing (ADN) program that has two pathways. Students can enter the traditional path or the LPN-RN path. The traditional pathway for new nurses takes approximately two years to complete. Licensed Practical Nurses (LPNs) and Paramedic can receive advanced standing and complete the RN in about one year. OSU provides quality, affordable education for those who want to enter the nursing profession. Students learn how to succeed in the nursing industry as they develop skills for the day-to-day life of a nurse. Learning opportunities include classroom learning, labs, and clinicals. The program also focuses on lifelong learning, so students stay prepared for the evolving healthcare field.
Oklahoma State University is a land grant institution with several campuses throughout Oklahoma. The OSU Oklahoma City campus is well known as a quality public education provider. For example, it offers small class sizes, which can benefit nursing students. In addition, the nursing school uses a lot of the latest technology, including a simulation lab. Overall, OSU excels in science, healthcare, and other STEM-related subjects, so it's a top choice for students who want to go into nursing. The OSU nursing program has accreditation from the Accreditation Commission for Education in Nursing (ACEN).
Degrees: ADN (RN), LPN-RN
---
3. University of Tulsa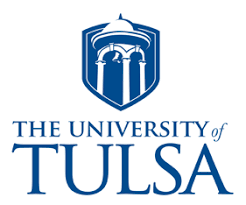 The University of Tulsa is a candidate for the best nursing programs in Oklahoma and Tulsa. UT's Bachelor of Science in Nursing program helps students hone their leadership skills while they grow their nursing knowledge. The school partners with local health clinics, so students get a lot of opportunities for hands-on learning. This program also offers more clinical hours than many other nursing programs. As a result, students start their clinical hours sooner than they would in other programs. This way, they can feel even more prepared by the time they graduate. In addition to the BSN, students can also earn a Doctor of Nursing Practice (DNP) at the University of Tulsa.
The University of Tulsa offers its nursing programs through the Oxley College of Health Sciences in Tulsa. The nursing school uses the latest technology in the classroom, including VR technology. It provides programs that focus on today's most important healthcare needs. The Oxley College of Health Sciences stays on the cutting edge of health and medicine. Its resources include a simulation lab, research labs, and much more. University of Tulsa's nursing students has a 100% NCLEX pass rate. UT undoubtedly has one of the best nursing schools in Oklahoma!
Degrees: BSN, DNP
---
4. Oklahoma City University

Oklahoma City University has one of the best nursing programs in Oklahoma. One of the elite private nursing schools in Oklahoma, the OCU nursing program prepares students to fill the gaps in the US nursing shortage. Students may prep for the licensure exams or build on their academic knowledge if already licensed. Some students think of this school as the best nursing school in Oklahoma. One reason is because of the flexible scheduling. OCU offers several online and evening courses. Another reason is the fact that students prepare for several types of healthcare environments. By the time they graduate, OCU nursing students can take on a wide array of nursing roles.
At OCU, the Kramer School of Nursing offers many undergraduate and graduate-level nursing programs. All of these programs focus on the latest healthcare research and technology. As a result, OCU has become a driving force in Oklahoma healthcare and one of the most well-regarded nursing schools in the Oklahoma City area. OCU is a Christian school, so all courses come from a place of faith-centered learning. This school attracts students who want to lead with compassion and integrity. As a result, it's a popular choice among nursing students.
Degrees: RN-BSN, BSN, MSN, DNP, PhD, + certificates
---
5. Oral Roberts University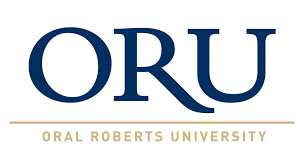 Another one of the best nursing programs in Oklahoma is at Oral Roberts University. ORU has a prestigious residential Bachelor of Science in Nursing (BSN) program that helps students stand out in the field. Clinical settings include both local and international health clinics and several options across the United States. This way, students can focus on the communities they want to serve most. This nursing program offers many opportunities to provide care for underserved communities. Furthermore, it is one of the most respected nursing programs in the United States. Many people in the field think of Oral Roberts as the best nursing school in Oklahoma.
The Anna Vaughn School of Nursing at Oral Roberts University has a lot to offer. It provides a supportive, high-tech environment for learning. It also has one of the most advanced simulation labs in the United States. Students work closely with peers and professionals as they learn. Oral Roberts is a Christian university, so it teaches nursing from a faith-based perspective. It educates the whole person, not just the academic side of the person. Nursing is one of the top 5 majors at Oral Roberts University.
Degrees: BSN, MSN, DNP
---
6. East Central University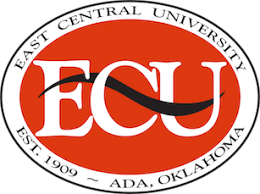 In the town of Ada, you can find another one of Oklahoma's best nursing programs at East Central University. The East Central Bachelor of Science in Nursing degree program is designed for pre-licensure students preparing for the NCLEX exam. However, the program does much more than exam preparation. It focuses on lifelong learning. Students learn how to achieve the best possible outcomes for their patients. They study ways to provide care for many diverse populations. Students also gain the skills they'll need to meet their patients' needs and thrive in virtually any clinical setting. The school also offers an online RN-BSN for nurses already licensed.
The ECU School of Nursing makes a positive impact on the state of Oklahoma. The school has many top-notch learning resources, making it a top choice for those who want the best nursing school in Oklahoma. Its programs teach students how to provide excellence in today's healthcare field. Students learn all about leadership, decision-making skills, and other essential qualities for positive outcomes. ECU nurses are in high demand and recruited by many local employers. Nursing students at ECU have nearly a 97% success rate on the NCLEX-RN exam.
Degrees: BSN, online RN-BSN
---
7. Northern Oklahoma College

Northern Oklahoma College has one of the best nursing programs in Oklahoma. NOC has two nursing degree tracks. One is for those who want to become an RN right after graduation. The other is for those who want to pursue a BSN after earning their degree. Among both types of students, many think of Northern Oklahoma College as the best nursing school in Oklahoma. Both programs teach core nursing skills so that students can provide excellent patient care. Students also learn about the nursing industry as a whole. They learn from expert faculty members who understand today's nursing field. Finally, students move on to work in community and healthcare settings.
Northern Oklahoma College in Tonkawa was the first public community college in the state. The school provides quality education and is one of the most affordable nursing schools in Oklahoma. This school excels in career preparation, and it empowers students who may want to seek further education after they graduate. At NOC, students can grow consistently and improve to meet their goals, whether those goals are academic, career-focused, or both. In any case, NOC students receive a lot of support as they learn. The school received the Aspen Prize (top 150) for Community College Excellence.
Degrees: AAS in Nursing (RN), AS pre-nursing (BSN transfer)
---
8. Oklahoma Baptist University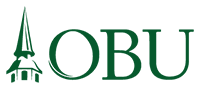 The nursing program at Oklahoma Baptist University helps students become skilled, caring nurses who can deliver excellence. Many students who want a Christian education think of OBU as the best nursing school in Oklahoma. OBU offers a BSN, MSN, and an LPN-BSN. All programs are faith-based and view nursing as an act of Christian service. The nursing courses at OBU combine knowledge, practice, and compassion. It's a well-rounded approach that helps student nurses get the most out of their education. As students learn how the nursing field works, they also learn their places within that field.
Stavros Hall, the nursing school at OBU, opened in 2016. As a relatively new facility, Stavros Hall uses a lot of the latest technology. For example, while many nursing schools have a simulation lab, Stavros Hall has six. It also has other labs and training rooms, so OBU nursing students get as much hands-on experience as possible. In addition, OBU combines cutting-edge technology with faith-based education. As a result, it offers the best of two worlds. That's why Oklahoma Baptist has made such a far-reaching impact on healthcare in Oklahoma. OBU is in Shawnee, Oklahoma, and is a College of Distinction for nursing.
Degrees: BSN, LPN-BSN, MSN
---
9. Oklahoma Christian University

Oklahoma Christian University ranks highly for those who want to attend one of the best nursing programs in Oklahoma. OCU offers a pre-licensure nursing program as well as an online RN to BSN program. OCU's nursing programs use hands-on learning, so students build confidence as nursing professionals. Clinical hours include international opportunities, so students can serve many populations and maximize their impact. This challenging program helps students excel in the field. And as a faith-based program, it focuses on providing help to people in need. As a result, it's a popular choice for students who value empathy and compassion in their work.
OCU is a Christian university full of growth and opportunity. Also one of the best private nursing schools in Oklahoma, the main campus is in Edmond. Oklahoma Christian puts faith and learning into action, helping students make the most of their skills. The nursing school at OCU uses some of the most advanced technology available in the state. That's one reason why nursing is one of the top programs at OCU. Another reason is OCU's small class sizes. As a result, students get many opportunities for personalized learning. For nurses who value detail-oriented training, this personalization can help them make the most of their education. Furthermore, OCU students have a 92% NCLEX board pass rate.
Degrees: RN-BSN
---
10. Southwestern Oklahoma State University

At SWOSU, nursing students work with people in all kinds of settings. That's one reason why some people think of Southwestern Oklahoma State University as one of Oklahoma's best nursing schools and nursing programs. Personalized attention that students get from expert faculty members is another reason. The program provides many clinical hours and lots of hands-on training. Clinical opportunities range from urban to rural, so students learn to meet a diverse range of needs. This way, students get a rounded clinical experience that prepares them for life in the field.
Southwestern Oklahoma State University is one of the top universities in Oklahoma. It focuses on helping students prepare for the future, whatever that future may hold. Most faculty members hold doctorate degrees in their fields, reaching the top level of expertise. For nursing students, this expertise is vital to the learning process. Nursing faculty also have lots of hands-on experience and can provide insight into the field. As a result, each program helps students succeed and get the most out of their educational experiences. Southwestern Oklahoma's campus is in Weatherford, Oklahoma.
Degrees: BSN traditional, LPN-BSN, RN-BSN, MSN
---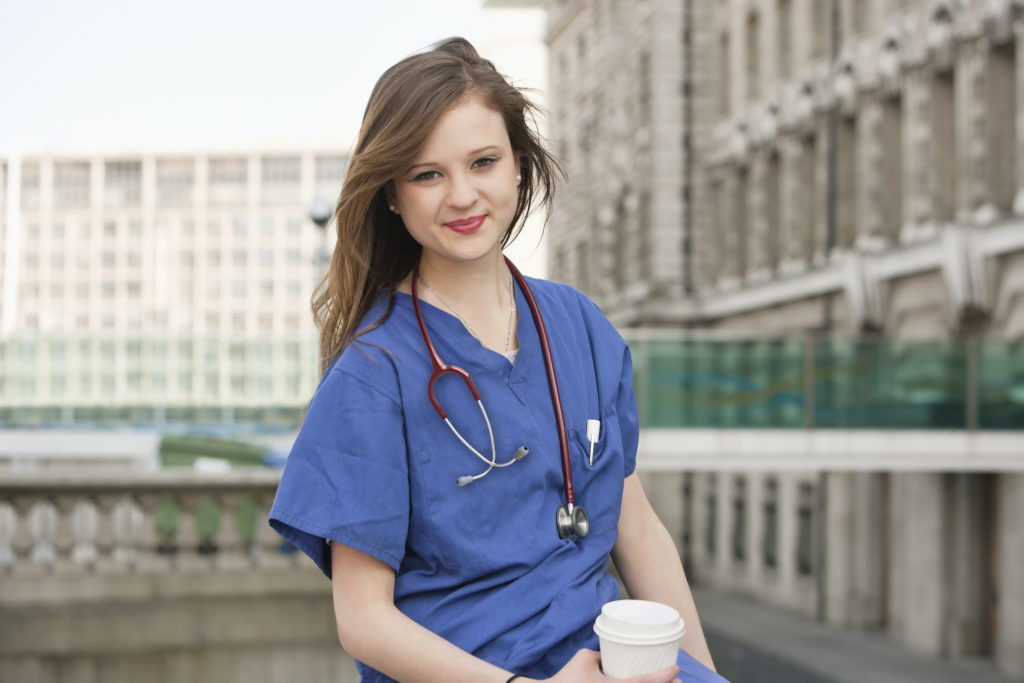 ---
How Do I Choose a Nursing School in Oklahoma?
What is the best nursing school in Oklahoma? That's not an easy question. The truth is that there are a lot of excellent nursing schools in Oklahoma, so the key is finding the one that's best for you. For any nursing student, the best nursing school in Oklahoma will be the one that fits their needs and learning styles.
As you research potential schools, make a note of which ones stand out to you. Which ones look like places where you can thrive? Don't underestimate your instincts and intuition at this stage. After you have a list of your top 5 nursing schools in Oklahoma, you can begin to narrow it down.
Now, what kind of program do you need? Some nursing schools only offer prelicensure programs, so if you're looking for an RN to BSN, you can cross those schools off your list. However, the flip side is also true. Some schools only offer nursing programs for licensed nurses, so if you need NCLEX preparation, you'll need to look elsewhere. Many nursing programs like the RN-BSN are in flexible formats for working nurses. So, you may want to concentrate on online nursing schools in Oklahoma.
Think about your financial situation, too. If you're torn between two choices and all other factors are equal, you might choose the school with the lowest tuition or the best scholarship opportunities. Do you need to look for affordable nursing schools in Oklahoma? Don't search for the cheapest nursing schools in Oklahoma or cheap nursing schools in Oklahoma. Understandably, no school likes to advertise it as cheap. Instead, try using affordable or look for schools with scholarships.
What about clinical hours? Do clinical locations matter to you? If so, that can impact your choice. Some schools partner with specific health clinics. If you'd like to do your clinical at a specific place, see if any schools partner with that location.
---
What is the Job Market for Nurses in Oklahoma?
The United States is experiencing a severe nursing shortage. Many nurses have retired, and many more will retire in the near future. These retirees outnumber new nursing school graduates, so US hospitals and health clinics are desperate for nurses. Plus, other factors, like the COVID-19 pandemic and higher longevity among the aging population, mean that the demand for nurses would probably have grown even without the high amount of retirees.
The only upside to this situation is for nurses who want jobs. Just like the rest of the US, Oklahoma has a high demand for nurses. As a result, new jobs are created at a higher than average rate. In many industries, people compete for jobs, but in the nursing industry, workplaces compete for employees.
---
How Much Do Nurses Make in Oklahoma?
For new nursing graduates, the average starting salary in Oklahoma is around $60,500. That's the median salary, which means about half of nurses will make more than that amount while half will make less. Of course, a lot of factors can impact a nurse's salary. Experience is one of them. Most nurses will earn more money as they gain experience in the field.
Nurses with more education can also earn more money than nurses with less. For example, BSN nurses in Oklahoma will typically make more than RNs with an associate's degree. However, nurses in Oklahoma with a Master's Degree in Nursing will earn more than nurses with just a BSN. Furthermore, nurses with a specialization or APRNs can earn much higher salaries.
---
Related: