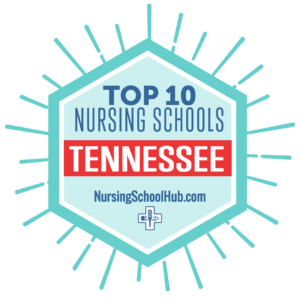 The best Tennessee nursing schools offer a variety of programs for new nurses and working nurses interested in career advancement. So, if you are looking to advance your career and move into a job in the healthcare system, you will probably have to go to school to gain the credits you need for a nursing program. There are a lot of nursing programs in Tennessee to choose from with a variety of specialties available. Of course, students need to start at the bottom before they have the education and skillset to demand the big bucks that those in elevated, leadership healthcare roles can demand.
Students should carefully consider the level of education they need for their goals, from an LPN diploma or Associate's Degree in Nursing to a BSN, MSN, or even DNP or PhD. Other important factors to consider are accreditation, NCLEX pass rates, job market reputation, and job placement – all key to knowing whether a nursing school will really help your carer.
---
How We Ranked the Best Nursing Schools in Tennessee
Featured Programs
To rank the best nursing programs in Tennessee, the editors at Nursing School Hub used data from Niche, with a focus on student success. Only reputable, accredited programs with online options were considered.
---
1. Union University
Union University offers one of the best nursing schools in Tennessee. Students who already have an associate's degree in science or a nursing diploma can use the RN to BSN program at the school to expedite coursework for their bachelor's degree. This program targets full-time nurses but also accepts students with an associate's degree in nursing. After completing the program, graduates emerge ready to accept professional positions or apply for graduate school.
Union University, located in Jackson, Tennessee is committed to Christian values and is a respected private university. The school incorporates Christian values along with rigorous academics in its degree programs. It aims to help students lead a Christian lifestyle and incorporate their values in their work. The university only accepts 50% of students who apply, making it a very competitive application process.
Highlight: All students who attend Union University receive financial aid.
---
2. University of Tennessee Knoxville

One of the best nursing schools in Tennessee is hosted by the University of Tennessee Knoxville. This program targets RNs with an associate's degree who want to complete their bachelor's of nursing science (BSN). This fully online program allows students to continue working and completing their classwork in a digital environment. Staff members also work in the field and can offer insight to their students. UT offers flexible start dates and students can choose to attend part-time or full-time.
UT Knoxville has nearly 22,000 undergraduate students. This highly ranked public university accepts 79% of those who send in applications. Those who receive letters of acceptance can study numerous majors such as logistics and supply chain management, and psychology. The University of Tennessee has an impressive graduation rate of 72%.
Highlight: UT is the top-ranked public university in the state.
---
3. Christian Brothers University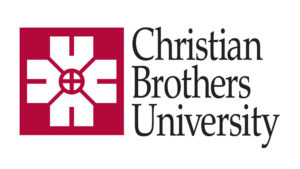 Christian Brothers University also has one of the best nursing schools in Tennessee. Nurses who already have their RN degree or diploma can complete their bachelor's in a hybrid program that requires both online coursework and in-person classes. Graduates go on to further their practice and advance in their careers. Some go on to get their master's degrees.
Christian Brothers is a Catholic University in Memphis, Tennessee. This well-respected small institution has 1,400 undergraduate students and accepts just half of those who apply. Students who wish to attend Christian Brothers University should budget enough time to submit the best work on their application due to the competitive admissions process. In a recent survey, 86% of students thought their teachers put a lot of effort into classes.
Highlight: Approximately 77% of students felt that they could get the classes they wanted and 74% of students found their workload easy to handle.
---
4. Lincoln Memorial University

At Lincoln Memorial University, students can attend one of the best nursing schools in Tennessee. Lincoln offers a BSN that targets registered nurses with an associate's degree or nursing diploma. Most of the students want to expand their career options and some want to go on to get their master's in nursing degree. The program prepares nurses to function at a higher level and take on leadership roles in nursing.
Lincoln Memorial University is named after Abraham Lincoln, who envisioned a university located in the Cumberland Gap. Memorial University aims to honor its legacy by providing academically rigorous programs that prepare students for real-life careers. Students who rated the university gave it a B based on faculty accomplishments and other factors. The school has a low student-to-faculty ratio of 14:1. This gives students the opportunity to interact with their peers and instructors on a regular basis. Students can attend evening degree programs to study around their work schedules.
Highlight: Of students surveyed, 81% agreed that professors placed importance on their classes and prepared accordingly.
---
5. Lipscomb University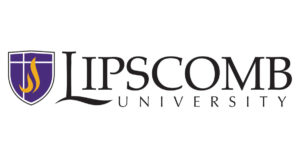 At Lipscomb University, prospective students should check out one of the best nursing schools in Tennessee. The nursing program partners with the College of Professional Studies to incorporate leadership into the curriculum. The school designed the program to help nurses develop their critical thinking and clinical analysis skills. Students learn to anticipate the needs of patients to improve the quality of care. Graduates of the program are ready to take on roles that require effective, compassionate care. In this program, students learn to build relationships and communicate effectively to improve outcomes for patients. The program also addresses compassion fatigue and how to maintain energy over the course of many years.
Lipscomb University has 4,600 students who come from 52 countries and nearly every state in the union. Learners choose from 145 majors with low student-faculty ratios of 13 to one. The University includes Christian values in every aspect of the college experience. Of course, exceptional academics are the main priority.
Highlight: The school's focus on conservative Christian values may appeal to nurses who want to maintain their faith and have that be part of their education.
---
6. Milligan College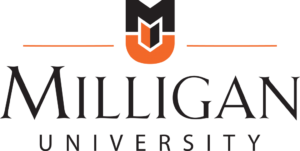 Milligan College has one of the best nursing schools in Tennessee. This CCNE-accredited program helps working nurses get their BSN. All courses are available online and students find opportunities in their local community in order to meet the clinical requirements of the degree. Many students complete the degree in five semesters. With the availability of general education classes online, students can balance their work-life responsibilities. Milligan College caters to the needs of modern employers. The BSN degree provides opportunities for nurses looking to obtain better positions or put themselves forward for leadership positions. With a BSN, nurses can go on to complete graduate work to become nurse practitioners or anesthetists.
Milligan is a private Christian institution that accepts 99% of those who apply. The school is based in Elizabethton, Tennessee. It has more than 700 undergraduate students and some of them major in communications, business, or psychology.
Highlight: The school has an open admission policy and accepts 100% of those who apply. All students surveyed agreed that their professors put significant effort into their courses.
---
7. University of Memphis

Another one of the best nursing schools in Tennessee can be found at the University of Memphis Global Campus. His program helps registered nurses complete their bachelor's degrees. The program focuses on competence, excellence, and high-quality care for patients. Qualified faculty members help students master the skills needed to provide a positive influence in the field.
The University of Memphis Global stands out due to the quality of its curriculum and the compassion of its faculty members. More than 4,500 students are working towards their undergraduate degrees and UofM Global has service to over 25 years.
Highlight: According to U.S. News and World Report, the University of Memphis Global ranks 53rd among schools offering online bachelor's programs.
---
8. East Tennessee State University

East Tennessee State University has one of the best nursing schools in Tennessee. The program offers nursing coursework that includes six ITV courses, five online courses, and three clinical intensive courses. The flexible program allows students to choose between longer 15-week formats and intensive 7-week formats. Additionally, students work with local health care providers to complete their clinical intensive requirements.
East Tennessee State has 10,000 undergraduate students. This midsize university accepts 86% of those who apply. Besides nursing, psychology and liberal arts and humanities are popular majors.
Highlight: East Tennessee State University is the number 5 ranked top public university in the state. Graduates can benefit from the school's reputation and name recognition when seeking a new job role.
---
9. Lee University
Lee University has another one of the best nursing schools in Tennessee. The school offers several programs too registered nurses. These include a Bachelor of Science in Nursing, a Doctor of Nursing Practice, and a Bachelor of Arts in Disaster Health Care Mission Management. Whichever track students choose, the university prepares them for enhanced healthcare professions. Graduates emerge as confident practitioners who provide excellent care. The curriculum emphasizes the importance of high-quality care for disadvantaged populations in rural and global settings.
More than 3,700 undergraduate students attend this well-regarded Christian university. This private school is located in the Chattanooga area and accepts 82% of applicants. Trendy majors include pastoral counseling, psychology, and business.
Highlight: More than 98% of students receive financial aid and 91% of those surveyed appreciated the effort teachers put into their classes. Financial aid makes schools affordable for nurses who want to improve their employment outlook.
---
10. Tennessee Tech University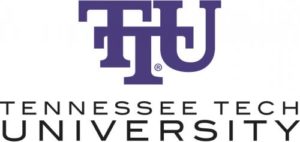 Students can attend one of the best nursing schools in Tennessee at Tennessee Tech University. The program features RN to BSN programs for nurses who already have their ADN or AAS degrees. The university accepts transfer credits from previously completed degrees to help students complete their RN-to-BSN coursework quickly.
Tennessee Tech University has more than 10,000 undergraduate students. Popular courses include business, engineering, nursing, and education. The school is considered one of the South's best public universities.
Highlight: TN Tech has landed on the Best National University listing published by U.S. News & World Report for many years. Online rankings help prospective students better understand the rating of schools they're considering.
---
How Do I Choose a Nursing School in Tennessee?
Students exploring their nursing school options should consider which degree they wish to pursue. Some of the options that students can choose include. All they need to do is find their school and begin their nursing degree program:
Nurses do a wide variety of things in their typical day, but some of their key responsibilities may include:
Diagnose and treat acute, cyclical, or chronic illnesses

Focus on good health and disease prevention

Order, perform and interpret medical and diagnostic tests, lab work, and X-rays

Prescribe medication (depending on their education level)
When researching the best nursing schools in Tennessee that have the programs that best meet your needs, do all the research you can.
Certain things are must have's, here are some tips to help find Tennessee nursing schools that check all the boxes.
Make sure that the nursing program is accredited

. Without graduating from an accredited, approved school you will not be able to take your National Council Licensure Examination (NCLEX-RN®). This is the test that all nurses must take upon graduation. It will not be available to those that are not in an accredited program.

Make sure they promote rigorous curriculum standards.

It does not matter if the classes are online or in-person, the curriculum should include theory courses, on-site skill tests, lab experience, and experience clinical rotation schedules. These are key areas of study, so the school students choose should include all these areas of study to pass the NCLEX tests.

NCLEX pass rates.

This is important! Students should check the schools they are considering seeing how they compare to the national average when it comes to the first-time pass or fail rate of their top schools. The national average is around 90%, so you should have that number in mind when you check on the pass/fail rates of your preferred schools

.

Clinical partnerships with local hospitals.

When conducting your due diligence, consider Tennessee Nursing schools that have ties to local hospitals, as this can make finding a job much easier after graduation. In many cases, nurses are on-site for lab work or other clinical work and have the opportunity to work with nurses and other higher-level professionals. This can be a great way to open the door to a full-time position after coursework is over.
---
What is the Job Market for Nurses in Tennessee?
Because of the economy, today and the need for more medical staff due to COVID-19, nursing jobs in Tennessee are plentiful. According to BLS, Tennessee nursing jobs are in great demand and expected to continue to rise. In an article on NursingLicensure.org, there are several Tennessee nurse practitioner jobs and travel nurse jobs in Tennessee currently available. There are not enough available nurses to fill them.
In 2016, a group of nursing leaders met in Knoxville to discuss the challenge of meeting local medical needs. It includes Tennessee's 66 small hospitals and 16 critical access facilities.
According to the Tennessee Department of Labor and Workforce Development, they anticipate that the healthcare and nursing industry is poised to rank in the top #4 in job growth, with an anticipated 25% in occupational growth between 2014 and 2024.
---
How Much Do Nurses Make in Tennessee?
There are many different types of nurses, so the pay scale for nurses salary in Tennessee can vary. Many choose to be a registered nurse, nurse practitioner, travel nurse, and others.
According to the Tennessee Department of Labor and Workforce Development in 2018, here are some Tennessee nursing salaries:
Nurse Administrators and Executives: $118,140-$161,900

Tennessee nurse practitioner salary in Tennessee: $113,960-$129,340

Nurse-midwives in Tennessee: $97,740-$104,770

Nurse educators: $84,430-$108,920

Nurse anesthetists in Tennessee: $166,740-$195,300
Please keep in mind Tennessee nurse salary rates can also change based on the metropolitan area when the nurse and healthcare facility is. A registered nurse's salary in Jackson, TN, may be from $99,190 to $124,890; in Memphis, that same job may pay between $128,570 to $173,010. The average nursing salary in Tennessee for a new graduate is around $59,074, according to Salary.com.
The more experience a nurse gets, or if he/she decides to take specific courses or areas of study, they may be able to start making more money and be on their way to a demanding but very lucrative career.
---
Related: