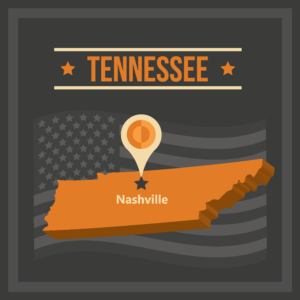 Tennessee nursing outlines the educational, licensing, and career prospects for nurses in the state of Tennessee. There are different levels, or paths, to becoming a nurse in Tennessee. The first step is to determine which one is right for you. Keep in mind that you may also use each of the steps as a stepping stone to the next highest level. The lowest level is the ADN or associate's degree, which takes a year and is offered by many junior colleges as well as universities. From there you can become an LPN or an RN, which are the most common types of nurses. These require more education.
The RN degree must be completed at a professional nursing training center. The RN is the gold standard, but you may also go from there to become a licensed practitioner. After completing your training and coursework, you will have to pass a state board examination, and once that is done you are a licensed nurse.
---
How Do You Become a Nurse's Aide?
Featured Programs
To become a CNA you must be listed in the state's registry of nurses. To achieve this there is a one or two-year educational program, and you must pass a two-part exam to be licensed. In the first exam, students must act out nursing scenarios, which will measure physical skills to do the job. The second part is a knowledge test that is a standard test.
Nurse aids often assist patients with any need they may have. They help residents move around the facility, and they may take care of things like feeding or restrooms. They are the ones that have the most contact with patients.
---
How Do You Become an LPN?
The LPN program is also about a year-long but leans more toward medical knowledge than an associate's degree would. There is some practical training involved in the educational program. Upon completion, students may apply for a license. Students must pass an exam in order to qualify for a license. In Tennessee, students can get a temporary license if they have completed everything other than the exam. If a student fails the test, they may take it again, but there is a waiting period.
An LPN is a step above a nurse's assistant and can take on more responsibilities. An LPN can administer medication but may not prescribe medicines. They may also take blood pressure and other vital sign to help doctors and nurses.
---
How Do You Become a Registered Nurse in Tennessee?
To become a registered nurse in Tennessee, students must complete a four-year college degree. This will include training at a state-approved professional nursing training facility.
There is also a bridge program that allows students to make the transition from LPN to RN. Many of the educational requirements will already have been met, so there is no need for repetition. In Tennessee, students may start out in an RN program, or they may use a ladder approach, starting with the associate's degree.
Students who complete the four-year program to become Registered Nurses then take the state board exam. The exam is the same in every state, which makes going from state to state easier. Students must pass that exam, and then they get a license.
---
How Do You Become a Licensed Practitioner in Tennessee?
While being an RN is the standard for nursing, students may continue their education and go to a higher level. It is like graduate school for nurses.
Licensed practitioners take on a specialty and focus on that area while in the program that could take 2-3 years beyond the four-year degree.
Licensed practitioners may specialize in areas like family medicine, pediatrics, geriatrics, pre-natal care and there are more. They can also become anesthetists, which is the highest paying job nurse practitioners can get.
After completing the education licensed practitioners must become nationally certified. There are several agencies that do the certification, and states differ on which ones they use. In Tennessee, this degree is called an Advanced Practical Nurse.
---
What is the Outlook for Nurses in Tennessee?
There are currently 88,000 registered nurses, and 33 LPNs working in the state. Like many states, Tennessee struggles to have enough nurses. An aging population, and making healthcare more available, have created a boom in the healthcare industry, so jobs should be plentiful for the foreseeable future. Tennessee does not face as dire of a need as some states, but it is still expected to have 8,400 more nursing jobs available per year through 2030, The Bureau of Labor and Statistics expects Tennessee to have 21,000 more nurses in 2030 than it has now. There is also a growing need for nurse practitioners throughout the nation but LPN and RN jobs are the most plentiful.
---
Related: