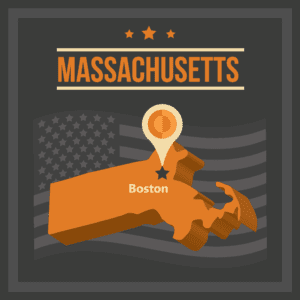 Massachusetts nursing outlines the educational, licensing, and career prospects for nurses in the state. If you are interested in becoming a nurse in Massachusetts, there are several steps you need to complete.
While these steps may vary depending on the program you choose, if you are interested in how to become a registered nurse in Massachusetts, please consider the following items.
Outline Your Career Goals: If you want to become a registered nurse, you must still take the time to outline your career goals. No matter if you want to work in an emergency room, pediatric clinic, OBGYN office, or any other specialty, you should take the time to decide where you ultimately plan to end up. However, keep in mind that your goals may change over time and each new goal requires new skills.
Start with an Accredited Nursing Program: The first thing you need to do to become a registered nurse in Massachusetts is to enroll in an accredited nursing program. Although it is possible to begin working towards your nursing degree by simply getting an associate's degree in nursing, most practices do not take candidates seriously if they do not have at least a bachelor's degree. Therefore, the best way to begin your journey as a registered nurse is to join an accredited nursing program.
Take and Pass the NCLEX Exam: Next, you need to take and pass the NCLEX Exam. The National Council Licensure Examination for Registered Nurses (NCLEX-RN) is designed to assess the skills of future registered nurses. This exam was created to make sure nurses possess all the critical knowledge necessary to become registered nurses. In order to take the exam, you must: Submit an application for licensure in Massachusetts, meet all the Massachusetts state requirements to sit for the NCLEX-RN, register and submit payment of the $200 exam fee to sit for the NCLEX-RN, and schedule your exam at the available time and testing site of your choosing. Those who fail the exam must wait at least 45 days before they can take the exam again. Be sure to contact the Massachusetts Board of Nursing for studying materials and other pertinent information.
Apply for a Massachusetts Nursing License: Once you have successfully graduated from an accredited nursing program, you can then apply for a Massachusetts Nursing License. This is a process that is typically completed online. However, there is a $230 application fee. Moreover, this license must be renewed bi-annually (by your birthday), in order to be able to practice legally in the state. The renewal fee is $120. Be sure to familiarize yourself with the Massachusetts nursing license renewal requirements, as these are subject to change and revision.
---
What Are the Benefits of Becoming an RN?
Featured Programs
Becoming an RN isn't for everyone. However, for those who possess certain skills (such as compassion, timeline management, calming bedside manner, and more), this job can be a great fit. If you are wondering about the benefits of becoming an RN, some of them are as follows:
Job Security
One of the best benefits of becoming an RN is that it is a job with tons of job security. The healthcare industry will likely be booming indefinitely. This is because, no matter where you live, there will always be people who are ill and in need of medical treatment. Therefore, those who become RNs enjoy an almost endless stream of job opportunities.
Hours and Overtime
Since nurses are in such high demand, becoming an RN means that you will get tons of hours and even over time. Therefore, you will never have to worry about how many hours you will be getting and will be able to work as much as you want.
Advancement
Becoming an RN also gives you plenty of room for advancement. Not only can you choose a position that will allow you to venture into management, but you can also consider taking on positions such as nurse practitioner in the future.
Pay
According to the Bureau of Labor and Statistics, the mean pay for an RN is $ 80,010 annually. Moreover, those who earn a bachelor's degree are known to get paid more than those who don't. This is obviously a good-paying job that can be ideal for people from all walks of life.
Versatility
Becoming an RN will allow you to have a varied workday filled with versatility. For those who prefer to work in environments that are fast-paced and unpredictable, and exciting, becoming an RN is ideal. Those who choose to become RNs enjoy a wide variety of tasks that can make the job more interesting.
---
Financial Aid in Massachusetts
Along the way, students will need financial aid. Massachusetts currently has several Financial Aid Programs available. Grants, scholarships, tuition waivers, loans as well as payback programs are available for Massachusetts residents. Most of these options are offered through the Financial Aid Office where the students are attending college or university. Employers also offer financial aid options. They may have a payback program, tuition waiver system, or scholarship. Whatever the need, many students can find help from multiple sources.
---
Related: