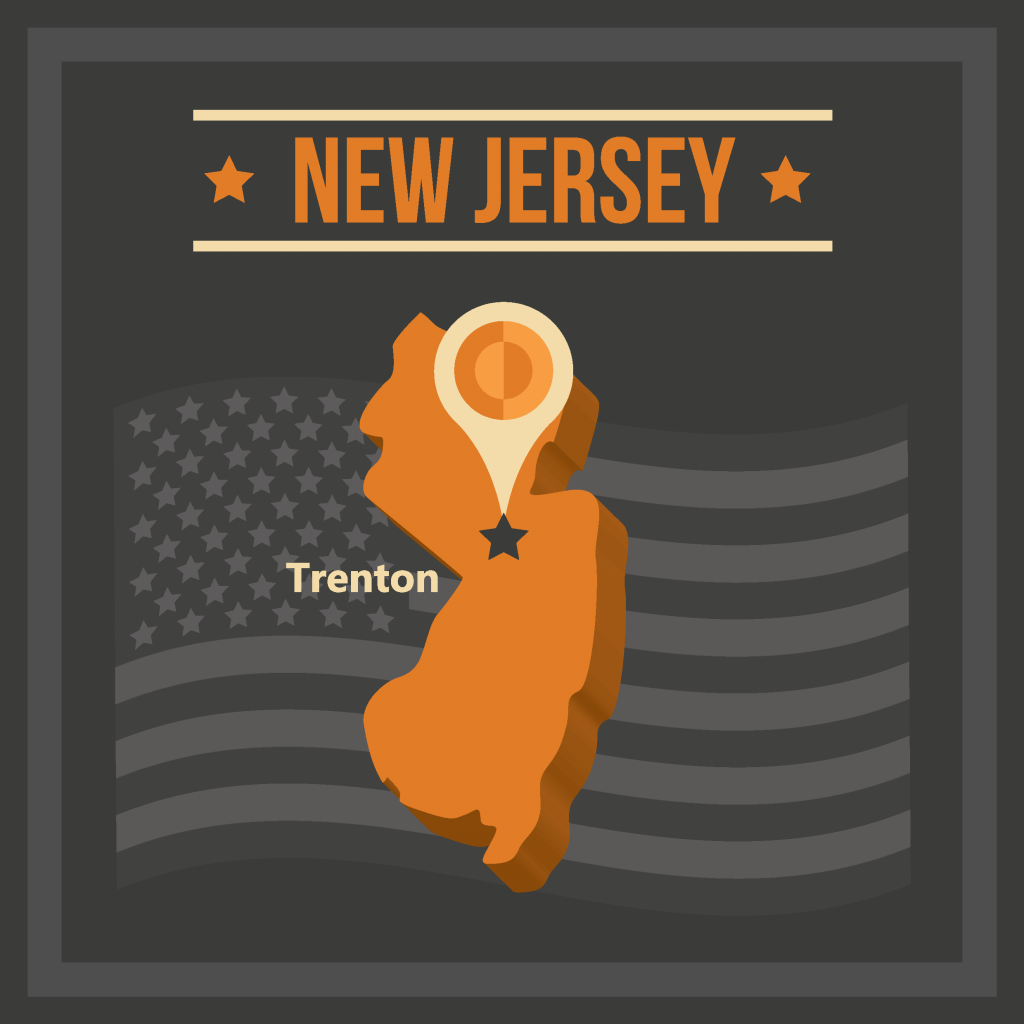 New Jersey nursing covers the educational, licensing, and career prospects for nurses in the state of New Jersey. If you're into healthcare and want to see people feel better, you may want to pursue a career as a nurse. Becoming a nurse in New Jersey follows specific criteria that must be adhered to.
Although there is an educational component, there are other factors that determine whether someone can become a nurse in New Jersey. Why choose a nursing career?
---
Becoming a Nurse in New Jersey
Featured Programs
The state is the home of the Atlantic City Boardwalk, and it is the ninth most populated state in the country. Farming is one of the major industries in the state. There have been several dinosaur fossils found in New Jersey. It is the birthplace of Grover Cleveland, former President of the United States. New Jersey has the nickname of the Crossroads of the East because products can be easily transported through the state. It was the scene of numerous battles during the American Revolution because of its central location at the time.
There are a number of reasons why nursing can be a great choice. Right now, registered nurses are projected to grow by 15% over the next decade. Nurses are caregivers who make a difference in people's lives. Additionally, nursing programs can be found in any state. Once they complete nursing school and pass the RN exam, they can enter the workforce. Most nurses also have a high level of job satisfaction. It is very hard to find a profession that garners so much respect than a nurse. It is the sixth-most respected occupation in the world.
Nurses can choose to work traditionally and also work in different areas of specialty. They work in stable environments, have flexibility and stability and they are always learning new things to enhance their jobs. In addition to a competitive salary, they are so well-versed that they can work in a variety of different environments. You see them on the front lines and in other capacities, using their strong skill set outside of the workplace. Nurses can switch jobs fairly easily, but every state has its own requirements that are needed to successfully become a nurse in that locality.
---
How to Become a Registered Nurse in New Jersey
New Jersey is unique in that it has a statewide articulation plan. If the candidate already has a nursing license, they will have to go through a bridging program to get to RN status in New Jersey. In order to become a nurse in New Jersey, you must attend a registered nursing program approved by the New Jersey Board of Nursing. Once the student has completed the program, they must pass the NCLEX-RN exam. They must also pass a background check.
Completing the educational component of the nursing program is key in helping prepare students for the NCLEX-RN licensing exam. The pre-licensure RN programs all have different types of clinical hours based on the course of study. There is an application process all candidates must go through. Because New Jersey's nursing schools are so popular, there are certain courses needed prior to being admitted into nursing school. There is a list of New Jersey-approved schools that help meet all the criteria to become an RN.
---
How Much Do New Jersey Nurses Make?
The average salary for a New Jersey registered nurse is about $38.74 or $80,580 per year according to the Bureau of Labor Statistics. This figure is based on working 40 hours a week. The Collaborating Center Nursing reports that a large amount of New Jersey RNs work 40 hours a week.
---
New Jersey Nursing License Requirements: Become a New Jersey RN
There are a number of benefits to becoming an RN in New Jersey. Depending on the location, RNs receive tuition reimbursement, bonuses when pursuing and receiving national certification, and of course a lucrative salary. Nurses have the flexibility of working in a variety of areas where the most needs are.
There are a number of requirements to become an RN in New Jersey which includes:
Take and pass the NCLEX exam
Complete a criminal background check
Complete the New Jersey Board of Nursing application
Complete the Sexual Assault Nurse Examiner (SANE) training that is required by the state.
---
How Long Does Take to Become a Nurse in New Jersey?
Students who are in the nursing program full-time can complete everything within two years. Once the two years are done, students become eligible to take the nursing exam and become registered nurses with the State Board's approval.
Nurses can use their expertise at any time to do a number of things, including teaching courses or working for pharmaceutical or other high-profile medical facilities. This is a highly demanding position, allowing nurses to pick and choose their career paths based on preferences. Meeting all the specifications needed to become an RN in New Jersey can be rewarding, lucrative, and make a difference beyond expectations. Nurses are the pulse of the healthcare industry, and making substantial contributions through this type of work in the New Jersey area meets demand while creating and supporting change.
---
Scholarships Available for New Jersey Nurses
Scholarships are being offered to nurses who decide to teach instead of work in a medical environment. The New Jersey League of Nursing has grants available, and decisions are based on multiple factors instead of only grades. Veterans can apply for the New Jersey Legion Auxiliary scholarship. Students must be children or grandchildren of veterans who are living or deceased.
---
Related: