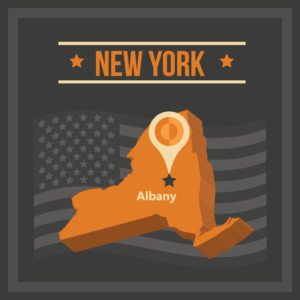 New York nursing outlines the educational, licensing, and career prospects for nurses in the state. If you want to become a nurse in New York, the process is the same as most states. After you graduate from a New York nursing school, one of the first things a student will need to do is get a New York Board of Nursing Application.
To apply for a nurse's license, you must contact NYSED and meet the eligibility requirements that are required for licensure. They will send you an application that can be downloaded. Print the application. Fill it out completely and mail it, and all of the other required documentation, to the address on the application. You will also have o enclose the mandatory fee. Double-check that you have enclosed all of the documentation and the proper fee. If not, your application will be sent back and you will have to re-apply.
Featured Programs
In addition to the application, you will need to provide your transcripts from school as well as be able to prove you are of "good moral character". You must also be able to pass the NCLEX exam. To become a licensed nurse in the state of New York, the applicant must be at least 18 years of age. Once the student can meet all of the eligibility requirements, they can begin the process of applying for their nurses' licenses. This only has to be done one time. Once NYSED has issued a nursing license, it is valid for life. The only time it will expire is if it is revoked or the student willingly lets it lapse.
---
What are the New York NCLEX Requirements?
There are several steps a student must take if they plan on taking the New York NCLEX exam.
Turn in a paper application to the New York State Board of Nursing
Register to take the NCLEX exam with Pearson Vue
Wait to Receive your ATT or Authorization to Test (This takes approximately two weeks.)
Schedule an appointment to take your NCLEX exam
Prepare for your upcoming NCLEX exam
---
How to Prepare for your NCLEX Exam
When studying for your NCLEX exam, you can take as many online prep tests as you need. You can also use the study guides that can be found online as well. Taking the NCLEX test is a huge step so make sure you are properly prepared.
To pass the test and make the best score, students should take the exam a few weeks after graduation. The test is not free and if you fail the test the first time, you will have to pay a second time in order to try again. It's essential that you take the time you need to study and prepare so that you can take the exam with confidence.
---
How Long Does It Take for You to Get Your New York Nursing License?
The length of time it takes for you to complete the licensure process is up to you. It will take you approximately two weeks to receive your Authorization to Test once it has been applied for. You must also include the time it takes for you to study and take your NCLEX exam. This time will depend on how much you plan on studying or preparing for your exam.
Once you have taken the test and sent in your results, it will take you from six to eight weeks to receive your actual New York nursing license. This time can fluctuate depending on what time of year you send in your application and take your NCLEX exam. If there is a delay due to the season, it may take a little while longer but the wait will be worth it once you have your nursing license in hand. New York is one of the best states for nurses, after all, and New York City is one of the top cities for nursing.
---
How Much Does It Cost to Get Your New York Nursing License?
Obtaining a New York Nursing License is not a free process. When you register to take the NCLEX exam, you will have to include a money order for $200 to cover the registration fee. This must be paid before you can schedule your test. If by some slim chance you fail the exam the first time around, you will be required to pay all or part of the registration fee a second time.
There are two types of fees when applying for your actual New York nurses' license. It will cost $143 for the licensure fee as well as your registration. If you are applying for a limited permit, the cost is $35. It's important to be aware that the cost of the fees may change at any time. If you have already paid your fees and they would increase before you take your exam, you will be billed for any underpayment.
---
Related: