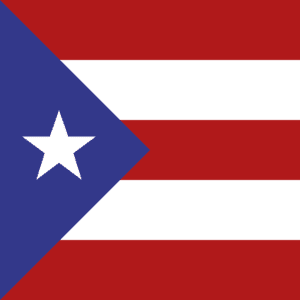 Puerto Rico is an island group, which is the 3rd largest island owned by the U.S. It's in the Caribbean Sea and it's a major tourism attraction. It's easy to see how tourism and prescription medication production is actually a large part of the island's economy, cruise ships are a very common sight. If you're curious about the expenses of living on this island, by comparison to Tallahassee, Florida, Puerto Rico's capital, San Juan, has a $300 less cost of living, if you consider the rental prices. Interestingly, the largest city, is actually not the capital, it's Arecibo, located off the northern midwestern coastline.
As you arrive, you'll notice how obvious it is that Puerto Rico is known as being one of the most densely populated islands on the globe, with almost 4 million people. If that seems like a large number, realize that around 2 million Puerto Ricans have left the island to live in the U.S.
If you're a fan of beautiful locations, there are many to discover. Rio Camuy Caves Park, Gilligan's Island, and Guanica Dry Forest, just to name a few. People who love to snorkel or go diving, kayaking, or for those who enjoy visiting endangered species at a nature preserve, will discover unique locations unlike any other. Do you enjoy historical military forts? El Morro is actually a National Historic Site and it's just one of many, plus, it's the largest in the Caribbean.
If you're a Registered Nurse seeking employment, there's essentially a large patient to nurse ratio, about 1 nurse per 20 patients. So, nurses are certainly in demand but, it's important that you're fluent in Spanish or you may have difficulty being employed. There are many College scholarships, financial-aid and grants available. In short, these include Hispanic and African-American scholarships, and grants for out-of-state residents.
Related:
The Essential Guide To Bilingual Nursing
20 Top Schools for Nursing Specialties
The Essential Guide to Nursing Diversity