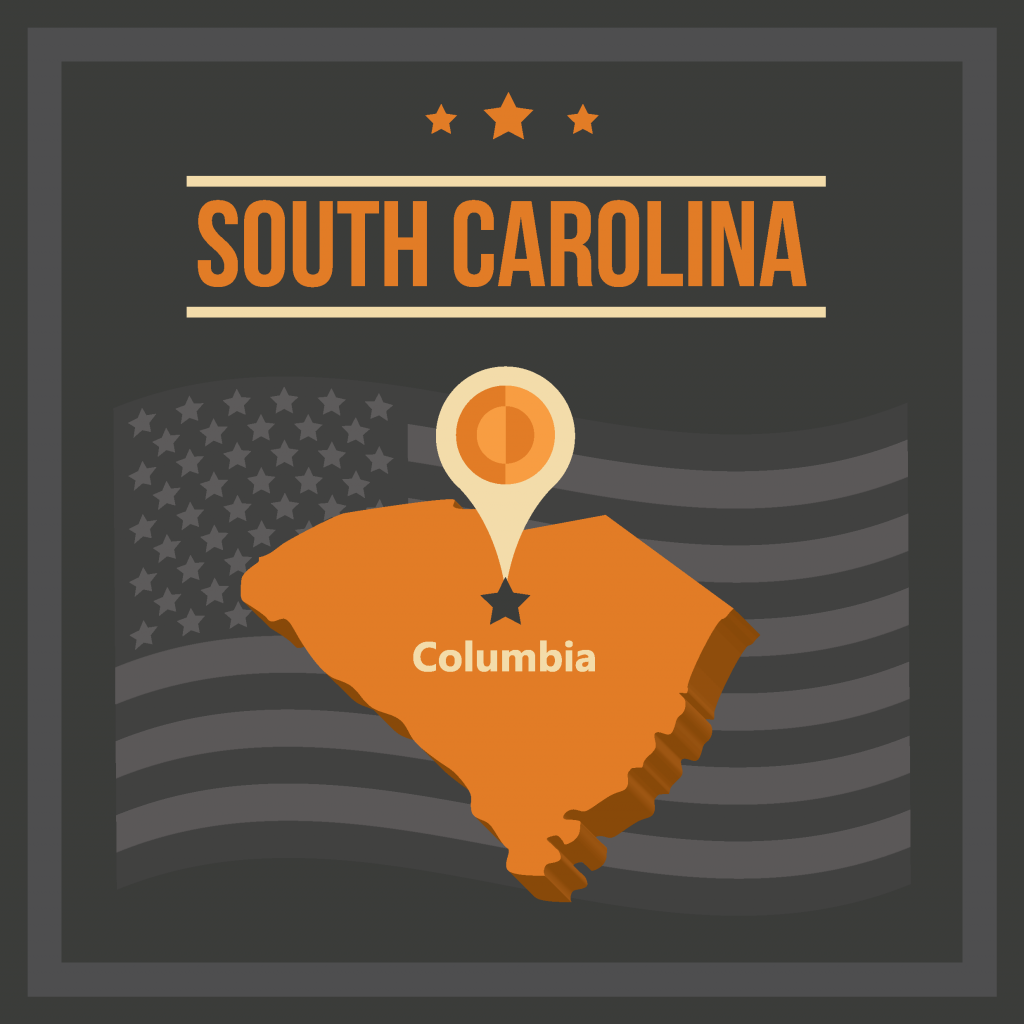 South Carolina nursing outlines the educational, licensing, and career prospects for nurses in the state. of SC. When considering a career as a nurse in South Carolina, it's best to start from the beginning – nursing school.
While most nursing schools have the same curriculum, each one has different ways in how they teach the curriculum. Nursing school provides the best foundation needed to become certified to work with patients, but the qualifications may vary based on the state. Here are a few steps on how to become a registered nurse in South Carolina:
---
Choose a South Carolina Nursing School
Featured Programs
What do students learn in nursing school? When trying to become a registered nurse in South Carolina, choosing a school that specifically meets the South Carolina nursing license requirements is key. At the very minimum, a two-year associate degree in nursing (ADN) or a bachelor of science in nursing (BSN) is required. South Carolina nursing license requirements can be obtained whether the student is online or at an in-person institution. Nursing students have a variety of courses to take, including fundamentals of nursing, health assessments, and pharmacology.
Once the degree is obtained, students pursuing a nursing license in South Carolina have a few advantages. The state of South Carolina belongs to the nurse licensure compact (NLC). This allows nurses licensed in the state of South Carolina to practice in other member states with a single license. RN, LPN, and NP licenses, as well as the nursing programs, fall under this jurisdiction.
---
NCLEX Testing
Once the degree has been obtained, students must sit for the NCLEX-RN exam with permission from the South Carolina Board of Nursing. There is a cost of $200 and students have six hours to complete it. The NCLEX-RN is a computerized test made up of multiple-choice questions that include multiple-response, fill-in-the-blank, and drag-and-drop questions. The exam prepares the candidates for what will be needed as they embark upon their nursing careers. The exam tests the knowledge, skills, and abilities that are essential for an entry-level nurse to use in order to meet the needs of clients requiring promotion, maintenance, or restoration of health. It is recommended that students start preparing for the exam for at least two months.
It's important to know how the NCLEX is scored. Instead of offering a grade based on percentages, the NCLEX uses a pass-fail system. Once the candidate starts, the test becomes adaptive and questions start estimating the candidate's perceived abilities. Once the system reaches 95% certainty, it is determined the pass/fail status.
---
How to Become a Nurse Practitioner in South Carolina
A nurse practitioner is an RN but is more specialized. A nurse practitioner can treat patients in emergency nursing. Oncology, pediatrics, family medicine, and geriatrics. A nurse practitioner must also have an MSN along with their RN license. While the NCLEX must be taken and passed to obtain the RN license, nurse practitioners test based on national board certification in each specialty area.
These are just a few requirements on how to become a nurse practitioner in South Carolina, as the requirements to obtain certification vary based on affiliated organizations. In order to renew their license, they must maintain their national board certification, as well as log 20 continuing education hours in pharmacotherapeutics if they have prescriptive authority. They must also have 30 hours of continuing education credits for national certification. This must be renewed every year by April 30th.
---
South Carolina Nursing License Renewal Requirements
In order to maintain a South Carolina nursing license, the RN must log 30 hours of continuing education or qualify with national certification or recertification, academic training, or employer certification. The license is renewed every two years.
South Carolina board of nursing continuing education requirements. These are the courses needed to complete the South Carolina nursing CE requirements:
Interdisciplinary Wound Care Nursing
Childhood Obesity Nursing
Acute Myocardial Infarction for RNs and LPNs Nursing
Nursing Informatics Nursing
A Nurse's Role in the American Opioid Epidemic Nursing
Prostate Cancer for APRNs Nursing
Students pursuing a nursing license in the state of South Carolina must adhere to the South Carolina board of nursing continuing education requirements. Nursing can be a challenging career but it is stable and lucrative. Once the degree program is completed, the sky is the limit on what can be done after passing the exam and getting licensed as a nurse in South Carolina. The outline can be used to properly position any candidate who seeks to obtain a nursing degree to get licensed in South Carolina as an RN or nurse practitioner with all the additional requirements needed to maintain licensure.
---
Will There Be Nurses?
Nurses will most likely be in high demand for several more years. A 25% increase is projected for nurses in all areas. Nurse aides are expected to grow by about 16%. There are several new jobs slated to open in the coming years. Many of the jobs will probably be in hospitals or clinics.
---
Scholarships For Nurses
Students should check with hospitals and other places of employment to see if any scholarship opportunities are available. Funding is also available from the South Carolina Nurses Foundation. This is limited to 15 students, and the amount is $1,500 for each student.
---
Related: