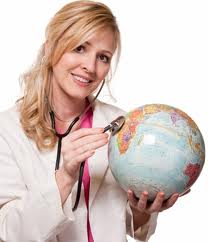 The concept of travel nursing is both fun and rewarding. It involves moving from one location to the next to work in a medical facility. Nurses are always in demand, and there can be a serious need for them in certain locations. Traveling to work in such a location for a period of time is a great way to see new places and to meet new people.
Time Periods
The average timeframe for a traveling nurse in any location is 13 weeks. It can be shorter or longer though depending on the needs at that location. All of that information is covered beforehand so you will know how long you are committing to any location. This is important so that you can plan accordingly.
Staying in different places for a few months can be exciting. You can learn how the medical facilities operate in different areas. You can also go explore the attractions, great places to eat, and the social atmosphere on your days off.
Finding Work
If you are interested in being a traveling nurse, make sure you carefully evaluate the reputation of the provider. You need to make sure they are a legitimate company. They will have contracts with various medical facilities out there. They will accept an application from you and go through a screening process. This often includes a background check, verifying your nursing license, and checking with past employers regarding your work history.
If you are accepted by the company after such a review is completed, then you can look at the list of available work assignments they have. You don't have to accept any of them which is important to realize. You can pick where you would like to go if that location works for you and the amount of time you will be required to stay there are going to fit into your schedule well.
Securing the Details
Your contract for travel nursing should be very specific. Take the time to read it over carefully before you sign it. The information will tell you the timeframe for your specific location and even the number of hours you will be working. It should cover other information too including housing, transportation, and your pay.
Travel Arrangements
There is usually very little you have to do with the travel arrangements. Your rent should be paid for you at the new location. The accommodations are going to be safe and comfortable. All of them are furnished too so all you need to bring with you are some personal items and your clothing. This is so much easier than an actual relocation if you were to move all of your personal belongings.
If public transportation isn't offered, you may be given an allowance for a rental vehicle. There is always the option of taking your own vehicle too. However, if you will be working a long distance from your current residence you may opt to fly there instead of driving.
Transitions
As the end of an assigned location approaches, you have several options. It is possible to pick a new location and get those arrangements secured for the next place you will work and live at temporarily. Perhaps you would like to take some time off so you can secure an assignment with a few weeks off between them.
In some instances, a person will find they truly love where they are at. They like the facility and the area where they are living. They make the decision to take a permanent position and to find their own housing in the area. They had the chance to explore it all on a temporary basis first so there was no stress or anxiety involved in that decision.
Benefits of Travel Nursing
Perhaps you have lived in one place too long and you want to see what else is out there. With this type of work, you can see places and decide what you like and what you don't. It can help you to pick a new place to settle down at some point. The pay is usually very good for a traveling nurse, so you will make more than if you worked permanently in one place.
If you easily get bored with the same old routine, you may get burned out. The opportunity to be in new places and see new faces though can prevent that from happening. Being able to enjoy the new adventures and meeting lots of new people are also benefits to consider.
Check out our Top Online Nursing Programs
Back to FAQ
Home
States
Careers
Rankings
Features
Resources
Contact Us