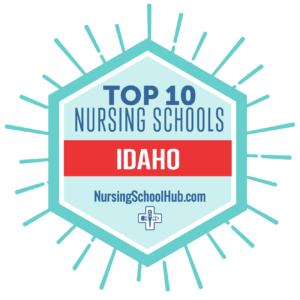 The best Idaho nursing schools offer a variety of programs for new nurses and working nurses interested in career advancement. Idaho is the 13th largest state and part of the Pacific Northwest region. It boasts some of the most stunning landscapes and natural recreation areas in the US, with over 130 natural hot springs, 3,000 miles of whitewater, and more than 30,000 miles of hiking trails! Combine the natural beauty with the low cost of living in Idaho, and you have an ideal place to live and be a nurse.
If you are interested in becoming a nurse in Idaho can choose from some great nursing schools. The best nursing schools in Idaho meet your needs as a nursing student and are accredited. However, you will first need to research the Idaho state licensing requirements and Idaho nursing programs to find the right path for your career in nursing. The requirements for a Registered Nurse (RN) license differ from state to state.
---
How We Ranked The Best Nursing Schools In Idaho
Featured Programs
For our ranking of the best nursing schools in Idaho, Nursing School Hub editors focused on accredited, reputable institutions with nursing programs. The Idaho Nursing programs were ranked according to various factors, including tuition, student satisfaction, and salary potential.
---
1. Idaho State University

The Idaho State University nursing school has one of the best nursing schools in Idaho. The nursing program has 7 degree options for undergraduate, graduate, and doctorate level students. The traditional Bachelor of Science in Nursing (BSN) Program is a first-degree for students with no nursing experience. Starting from square one, the talented faculty members of Idaho State teach students the necessary skills to become licensed practical nurses as they worked toward a baccalaureate degree.
The Bachelor of Science Completion Program for Registered Nurses (RNs) is another degree option. This degree is also known as the RN-BSN. Working nurses can take the classes online and complete a clinical in their hometown. The Accelerated Bachelor of Science in Nursing (ABSN) Program is also for individuals with no nursing experience. But these students already have a bachelor's degree in another major, so the BSN takes a shorter amount of time. Many of these students are making a career change.
At the graduate level, Idaho State offers a Master's of Science in Nursing (MSN) with a Nursing Education option. This master's degree prepares students for a position in nursing education. The Doctor of Nursing Practice (DNP) is offered with Degree options as a Family Nurse Practitioner (FNP) and Psychiatric Mental Health Nurse Practitioner (PMHNP). The DNP is a distance program with coursework delivered online. A graduate certificate is offered for Family Nurse Practitioner (FNP) to Psychiatric Mental Health Nurse Practitioner (PMHNP). The FNP-PMHNP Certificate Program trains Family Nurse Practitioner to provide psychiatric mental health care along the wellness-illness continuum. Finally, there is the Doctor of Philosophy (Ph.D.) in Nursing degree program.
Idaho State is a public university based in Pocatello, Idaho. The university has 6,000 undergraduate students and is a midsize institution. ISU accepts all students who apply and has dozens of majors, including nursing, business, liberal arts, and humanities. As well as accepting a wide variety of students, Idaho State University ranks number seven among the best value colleges in the state.
Programs: BSN, ABSN, RN-BSN, MSN, DNP, FNP-PMHNP, PhD Nursing
---
2. Boise State University

The Boise State University nursing program is one of the best nursing schools in Idaho. Boise State is accredited by the CCNE and is highly recognized as a provider of high-quality nursing education. In addition, graduates from the university consistently passed the registered nurse licensure examinations, and the bachelor of science nursing program awards nearly $500,000 in scholarships each year. The exceptional 8:1 student-faculty ratio in clinical courses is just one of the significant benefits of choosing Boise State University to begin a student nursing career.
Boise State University is the top metropolitan research university in Idaho. The school's proximity to outdoor adventure gives students plenty to do on weekends. Cutting-edge technology and academic excellence can are in every facet of the school. Boise State fosters a culture of innovation and provides opportunities for students wishing to advance their careers or begin new ones. Boise State University is moderately competitive and accepts just 77% of those who apply.
Programs: BSN, RN-BSN, MSN, Online DNP
---
3. Brigham Young University Idaho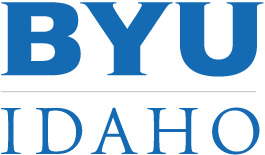 The nursing school at Brigham Young University Idaho is one of the best nursing schools in Idaho. The nursing program features dedicated faculty who are experienced practitioners in their fields. Besides academic coursework, all tracks include clinical hours that allow students hands-on opportunities to interact with patients and hone their nursing skills. In addition, students learn to use the most advanced medical equipment and have access to simulation suites to practice skills in a safe environment.
Brigham Young University-Idaho prepares students for lifelong learning and helps them gain the skills they need to advance in their careers. Some students seek management positions, new jobs, or prepare for other employment opportunities. Highly respected as one of the most conservative universities in the country, Brigham Young also helps students learn how to become Christian leaders at home, church, and the community. BYU Idaho offers wholesome academic opportunities for those who want to attend a school that reflects their ideals. BYU Idaho accepts 96% of those who apply, making it highly accessible to students looking for a conservative educational experience.
Programs: BSN
---
4. Carrington College

Among the best nursing schools in Idaho is Carrington College. The nursing school has a bridge degree program that takes students from an LVN to an AND. As a result, licensed vocational and practical nurses can increase their knowledge and expand their practice as they study to become registered nurses. Courses in the program help individuals qualify for advanced tasks such as creating patient care plans, dispensing medications, and beginning IV drips.
Carrington College is a great place to start a healthcare career. The school focuses on making positive life changes through academic success. It's committed to providing a quality college education to all majors. It has several other locations throughout the western United States. Students can obtain an associate's degree or certificate in their field or a new area of expertise. Carrington College offers numerous grants and scholarships as well as financial aid packages. Carrington College is accredited by the Accrediting Commission for Community and Junior Colleges, Western Association of Schools and Colleges (ACCJC/WASC). In addition, the Nursing Bridge Program at Carrington College is accredited by the Accreditation Commission for Education in Nursing (ACEN).
Programs: ADN, LVN-ADN
---
5. College of Eastern Idaho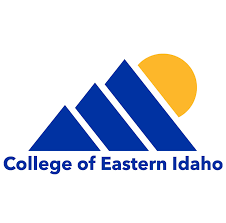 The College of Eastern Idaho nursing school is among the best nursing schools in Idaho. The Eastern Idaho Registered Nursing Degree Program has received the approval of the Idaho Board of Nursing. The rigorous training includes skills and knowledge needed to excel as a registered nurse. The program combines both theory and hands-on training supervised by staff members who work in the field. Students receive training at health care facilities in the area and can complete the requirements within two years. This Associate's of Applied Science (AASN) nursing degree prepares nurses for passing the national licensure examination (NCLEX-RN). The program successfully graduates registered nursing candidates each year.
Eastern Idaho is a small public college located in Idaho Falls. This small institution has just 600 undergraduate students and a generous acceptance policy. Everyone who applies at the school gets a chance to continue their education. The 100% acceptance rate includes healthcare majors such as licensed practical nurse training and technical degrees such as computer systems and networking. The school has been recognized as the best community college in the state. It is accredited by the Northwest Commission on Colleges and Universities.
Programs: LPN, AASN
---
6. College of Southern Idaho

Another one of the best nursing schools in Idaho is the College of Southern Idaho. The Southern Idaho has a competitive Associate's of Science in Nursing Program (ASNP) that provides affordable, high-quality education for students. The program prides itself on welcoming students in an inviting educational environment and providing the support needed to help students master essential nursing skills. In addition, the school recognizes that learning is a continuum and that students need to learn and repeat knowledge and skills to become proficient in them. Southern Idaho also offers a Certified Nursing Assistant (CNA) certificate and a Licensed Practical Nurse (LPN) program. The ASN program at the College of Southern Idaho is accredited by the Accreditation Commission for Education in Nursing (ACEN).
Southern Idaho is a public school that provides broad access to a variety of students. Located in Twin Falls, this small institution has about 1,800 undergraduate students studying liberal arts, nursing, and business. There are other majors available, and the school's acceptance rate is 100% which means that all students have access to higher education. Along with its generous admittance policy, the school offers financial aid to 83% of students.
Programs: CNA, LPN, ASN
---
7. Northwest Nazarene University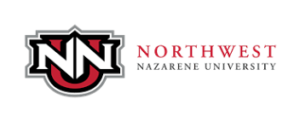 The Northwestern Nazarene University nursing program is one of the best nursing schools in Idaho. This nursing program aims to provide a professional environment that includes practice, service, and scholarships for students. Students at the university come from Idaho and beyond. The school's vision incorporates nurse leaders who can advance the profession and act as advanced practitioners committed to Christian values. Northwest Nazarene offers and on campus BSN, a RN-BSN and a Master of Science in Nursing (MSN) online with two areas of study. Students can either choose the Family Nurse Practitioner or Leadership and Education concentration.
Located 30 minutes from Boise, Northwest Nazarene lies at the heart of Idaho's beautiful natural surroundings. NNU offers numerous experiences that can shape students' lives. Students get hands-on experience at the university's world-class labs, and instructors are professionals in the field as well as supportive teachers. Northwest Nazarene is accredited by the Northwest Commission on Colleges and Universities (NWCCU). And, the Nursing Department is accredited by the Commission on Collegiate Nursing Education (CCNE).
Programs: On-Campus BSN, RN-BSN, online MSN-FNP, online MSN-Leadership and Education
---
8. Lewis-Clark State College

The Lewis-Clark State College nursing school is also one of the best nursing schools in Idaho. Graduates learn to function in a variety of healthcare settings as they prepare for their baccalaureate degrees. The school emphasizes the importance of working as a member of an interdisciplinary team. Respecting the opinions and knowledge of other health care workers provides the key to stellar patient care and proper treatment. The school also prepares students to assume leadership roles within nursing or different health care roles. Lewis-Clark offers four options for earning a BSN and an undergraduate certificate program.
The BSN basic track is for students with no nursing experience who wish to become an RN. The LPN-BSN is for students that hold a valid LPN/LVN license and want to earn a four-year degree. The CC-BSN is for community college students currently enrolled in a two-year nursing program who can earn their BSN concurrently with their AS. Students that hold a valid RN license can take the online RN to BSN. The Undergraduate Certificate offered is in Nursing Management and Leadership. The 10-credit certificate can be completed online in 1 semester and prepares nurses to take the Certified Nurse Manager and Leader exam.
Lewis-Clark is located in Lewiston, Idaho, and this small school has approximately 2,200 undergraduate students. It accepts all students who apply, like many community colleges throughout Idaho. Popular majors include nursing, business, and liberal arts. Combined with its 100% acceptance rate, the school's track record of providing 94% of students with financial aid makes Lewis-Clark a highly accessible university.
Programs: BSN basic track, LPN-BSN, CC-BSN, Online RN-BSN, Undergraduate Certificate offered is in Nursing Management and Leadership
---
9. North Idaho College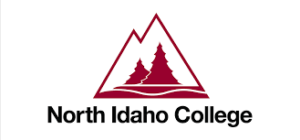 Among the best nursing schools in Idaho, North Idaho College stands out for its Associate's Degree in Nursing (ADN). The program is committed to providing future nurses with an excellent education and opportunities to engage with the community. The North Idaho nursing program emphasizes the importance of lifelong learning. It helps students commit to meeting the needs of patients and advancing the field of nursing. North Idaho also has a Practical Nursing (P.N.) Intermediate Technical Certificate (ITC) that takes 11 months to complete. The practical nursing certificate prepares students for entry-level employment as practical nurses (PN) in doctors offices, hospitals, and other medical facilities.

The North Idaho College (NIC) campus in Coeur d'Alene has nearly 6,000 undergraduate students. It offers more than 85 degrees and certificate programs. In addition, North Idaho College is accredited by the Northwest Commission on Colleges and Universities (NWCCU).
Programs: PN-ITC, ADN
---
10. College of Western Idaho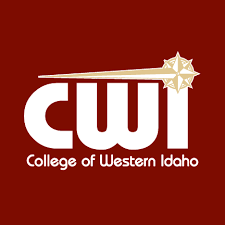 The College of Western Idaho nursing school provides a professional setting for students who want to become registered nurses. The school emphasizes the importance of educating patients and members of the public about health and wellness. Nurses provide emotional support and advice to family members and patients. They are responsible for recording symptoms and the reactions of patients under their care. Professional nurses are assets that family members value when trying to keep abreast of the care and condition of loved ones.
In addition, nurses are often responsible for showing patients how to care for injuries at home and informing them about any necessary changes to nutrition and diet. Western Idaho offers a Certified Nursing Assistant (CNA) certificate, an Intermediate Technical Certificate (ITC) for practical nurses, and an Associate of Science (AS) in nursing for the RN path. The AS program is accredited by the Accreditation Commission for Education in Nursing (ACEN).
The Western Idaho campus is close to Boise Area. The small school has 3,000 undergraduate students and offers dozens of majors to those who decide to attend the college. With a 100% acceptance policy and 73% average for granting financial aid, Western Idaho expands the educational opportunity of its students.
Programs: CNA, Intermediate Technical Certificate (ITC), ASN
---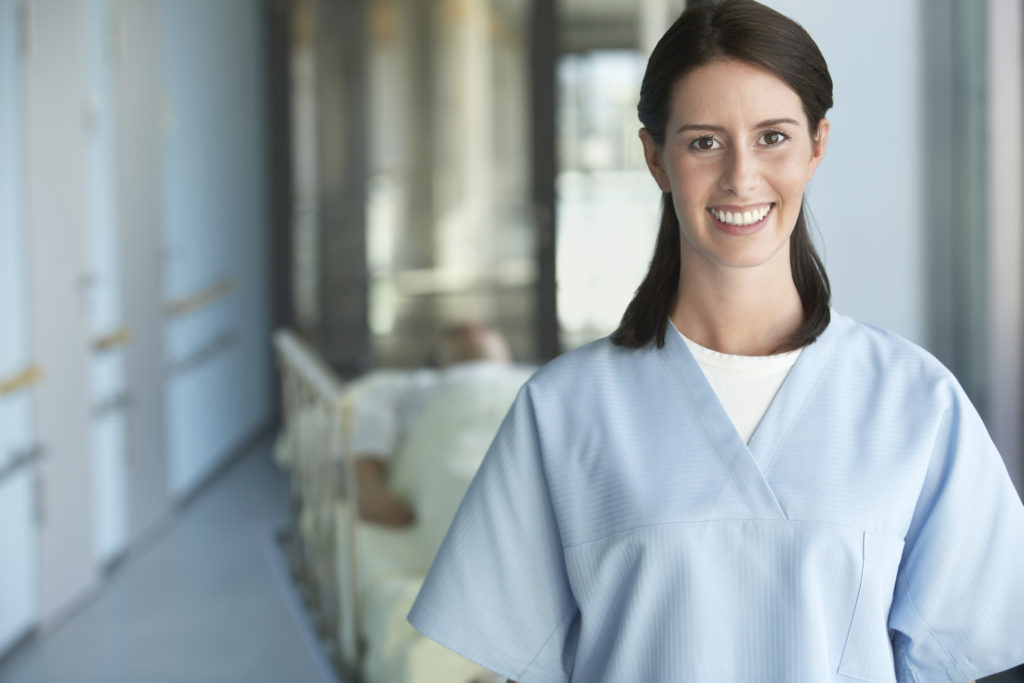 ---
How Do I Choose a Nursing School in Idaho?
If you want to find the best nursing school in Idaho that meets your needs, you will need to visit a few campuses and do your research. Even if you plan to attend school online, visiting campus will give you a good idea of what the school offers its students. In addition, you will be able to experience the environment and meet faculty and staff that you may not otherwise have contact with through an online platform.
Talk to graduates from a few of the nursing schools in Idaho. Take the time to find out if the school offers a placement program for graduates. Then, go over the available resources for students who enroll online and those who attend on campus. The best nursing schools in Idaho offer resources to students that will help them get the job they want after graduation. The resources include assistance with resumes and building positive interview skills.
---
Nursing Schools with Specializations
The best nursing skills in Idaho offer students the highest quality coursework possible. For some, this may mean multiple specialization options. For others, it could mean an online schedule that is flexible so they can continue to care for their families and work a 40-hour week. Every student has their requirements as to what will make a school the best choice for them. Taking the time to ask questions and talk to prior graduates will give them a good idea of how well a school will meet their individual needs.
---
How Is the Job Market for Nurses in Idaho?
The job market for nurses in Idaho is very good. And it is excellent if a registered nurse has graduated with a nursing specialization in one of the more complex areas like trauma care, surgical, pediatrics, or orthopedics. Having a nursing specialization in one of these or any other highly specialized areas will give an RN the choice of almost any nursing job in Idaho. Nurse jobs in Idaho are readily available for those who have the skills and drive to take on the responsibilities that this fast-paced career field offers.
---
Job Oppertunities with Specialized Nursing Education
As you continue your education, more and more opportunities will arise when it comes to registered nurse jobs in Idaho. Nurses who are already working in the field can expand their horizons by returning to school and enrolling in an online MSN program. Choosing a specialization will open many doors for advancement, especially in areas where the number of nurses has continued to drop over the past few years. Nurses who specialize in trauma care or surgical practices can find work in almost any hospital across the state.
Many graduates can choose from a long list of nursing jobs in Idaho. You may be able to start your job search before you graduate. Start filling out applications for hospitals where you are most interested in working. This way, you won't have to worry about finding a job after graduation. If you are already working, apply for new positions that interest you. Talk to your supervisors to find out if there will be any positions opening up in the future. Take advantage of every opportunity you can.
---
How Much Do Nurses Make in Idaho?
The average nursing salary in Idaho will depend on several different factors, mainly your location, years of experience, and level of education. For example, nursing graduates who have already worked as a nurse or other professions in the medical field may start at a higher pay rate than someone who has just graduated. On the other hand, suppose a new graduate has excellent grades. In that case, this will also be a factor that determines an annual salary. In most cases, starting salary can range from $45,000 to $55,000 per year.
---
Nursing Experience and Salary
Nurses who have been working in the field for five to ten years can expect to start at a much higher wage, sometimes as much as $60,000 per year. However, suppose the nurse has earned a degree in a specialized field. In that case, this can give their potential earnings a considerable boost. Some of the best nursing jobs in Idaho can offer as much as $77,000 to $95,000 per year to nurses who have the skills, education, and experience needed in these highly focused areas.
---
Salary and Location in Idaho
Another consideration when it comes to wages is your location. If you want to make the most money possible, you will have to live in a more populated area. Smaller hospitals often do not have the financial resources to pay nurses an amount in the national average range. While working in a larger size may offer more pay, many who work in the more rural areas enjoy a slower-paced work environment. They get to enjoy their work truly, and the time they spend with their patients.
---
Your Nursing Career In Idaho
Becoming a nurse is a big decision, and Idaho is a great place to start your nursing career. Nurses are paid well in Idaho, and the cost of living is low. Whether you are just beginning your nursing career or looking for a more advanced degree in nursing, there is a nursing program in Idaho that can help you achieve your nursing goals!
---
Related: