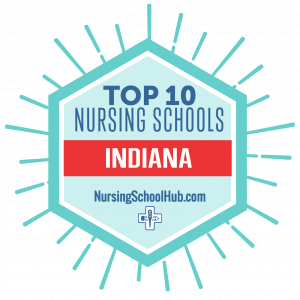 The best Indiana nursing schools have programs for new nurses as well as programs for working RNs interested in advancing their careers. Here is our list of the Best Nursing Programs in Indiana for 2022. Indiana was the 19th state to join the US in 1816. Boarded on the north by Lake Michigan, Indiana residents enjoy miles of beautiful beach along the shoreline. Well known as an agricultural state, Indiana's economy has become more diversified in recent years. Indiana is one of the country's leading manufacturers of medical devices and pharmaceuticals. In addition, the Hoosier State also produces basketball players. More NBA players per capita have come from Indiana than any other state in the country.
With excellent state parks, metropolitan hubs, and a low cost of living, Indiana is a fantastic place to live. In addition, numerous universities and medical centers offer education and employment for nurses. So, if you are interested in becoming a nurse in Indiana, read our list of the top nursing programs in Indiana to get started.  
---
How We Ranked The Best Nursing Schools In Indiana
Featured Programs
Nursing School Hub editors first found accredited, reputable institutions in Indiana with nursing programs. Then we ranked the Indiana nursing programs according to various factors, including the cost of tuition, student satisfaction, and post-graduation salary potential.
---
1. Indiana University

One of the all-around best nursing programs in Indiana is at Indiana University. The Indiana University School of Nursing has three campuses in Indianapolis, Bloomington, and Fort Wayne. For students looking for a career in nursing in Indiana, this comprehensive program provides an affordable path to get there. At the undergrad level, the IU nursing program offers a BSN with three tracks for completion. The graduate degrees include an MSN, DNP, and PhD. In addition, there are nine specialty options for the master's degree. Online options are offered for many programs that allow working nurses to complete their school assignments independently without interrupting their work schedule. Clinical placements and learning are vital components of all nursing programs. In addition, the school maintains over two hundred clinical partners throughout Central Indiana to work with us in each of our programs.
IU is very focused on students and offers more than 750 student organizations. Additionally, there are six cultural centers and more than 20 learning communities at this eclectic university. Students can make connections and network online as well as on campus. Many students find kindred spirits and those with mutual interests that can enrich the college experience. IU is the second top public university, promising students a rigorous academic career and rewarding student life. The school has an A rating in diversity, campus life, and value for money.
Degrees: BSN, MSN, DNP, PhD
Visit the school
---
2. Purdue University

The School of Nursing at Purdue University is considered by many to be the best nursing program in Indiana. Purdue's undergraduate nursing program prepares students to work in numerous environments, including operating rooms and neonatal departments. The school offers a traditional path for a Bachelor of Science in Nursing (BSN) and students seeking a second degree. At the graduate level, Purdue nursing provides a master's degree program with four specialty areas. They also have a DNP, a PhD, and a selection of post-graduate certificates. In addition, an annual career fair and job placement program prepares students for careers in nursing in Indiana. 
Purdue is a highly-rated public university with nearly 33,000 undergraduate students. The main campus is in West Lafayette, Indiana. The school offers many majors, including computer science, business, and mechanical engineering. It graduates more than eight out of 10 students who begin their studies here. This statistic shows the school's dedication to supporting students throughout their college careers.
Degrees: BSN, MSN, DNP, PhD
Visit the school
---
3.Valparaiso University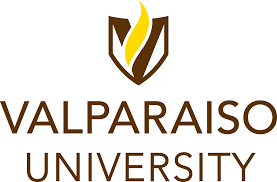 The College of Nursing and Health Professions at Valparaiso University offers one of the best nursing programs in Indiana. The school offers CCNE accredited baccalaureate and master's nursing degrees and a Doctor of Nursing Practice. Valparaiso is known for its comprehensive and rigorous academics. In addition, the faculty fosters emotional, intellectual, and spiritual growth in each student developing the overall wellness and self-awareness required to become a competent nurse.  
Valparaiso University accepts 86% of students who apply, and 94% of students receive financial aid. This may make the school one of the most accessible for nursing in Indiana. Valpo provides a rich academic life for students and professors in the classroom and outside of it for educational and general support. Students can choose from many majors.
Degrees: BNS, MSN, DNP
Visit the school
---
4. Indiana Wesleyan University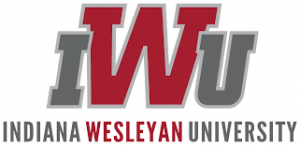 Another one of the best nursing programs in Indiana is at Indiana Wesleyan University Marion. The school offers a bachelor's of science in nursing (BSN) with numerous career options for graduates. Some consider it the best nursing school in Indiana due to its integrated educational experience. Practical hands-on learning and medical knowledge are core missions of the program. Graduates emerge ready to take on careers in nursing in Indiana. The BSN program prepares learners for jobs in clinics and hospitals as well as other medical settings. IWU includes general education courses, physiology, anatomy, pharmacology, and related classes designed to teach each student the art of caring for patients.
Indiana Wesleyan University is located in Franklin Township, Indiana. This private university is based on Christian values and is a mid-sized school. It has nearly 6,400 undergraduate students, and Indiana Wesleyan University welcomes students from within and outside of the United States. The school has a 100% acceptance rate, and some of its most popular majors include liberal arts and nursing.
Degrees: BSN
Visit the school
---
5. University of Evansville

The Dunigan Family School of Nursing at the University of Evansville offers one of the best nursing programs in Indiana, with a direct entry for freshmen students. This makes it somewhat unique among schools for nursing in Indiana. Students looking for the best nursing school in Indiana typically consider affordability, academic stimulation, and accreditation in their decision. UE meets all of these needs and more. Students who qualify for direct entry can also receive nursing scholarships worth $20,000 per year. The program includes six semesters of clinical experience. There are also study abroad opportunities that won't delay graduation. Nursing students can also provide service for a week at a time at a remote community in Jamaica.
The University of Evansville is a private university that opened in 1854. The school's main campus is in Evansville, Indiana, with a satellite campus in Grantham, England. UE offers more than eighty majors, and admissions are somewhat competitive. Only 71% of those who apply typically receive an acceptance letter. However, 100% of students receive some form of financial aid.
Degrees: BSN
Visit the school
---
6. Ball State University

Ball State University has one of the best nursing programs in Indiana for flexible degree programs. The bachelor's of science in nursing (BSN) degree focuses on each student's career goals. Whether students want to work in a hospital or pursue graduate studies as nurse practitioners, this degree will prepare them for various nursing career opportunities. Some students also go on to complete their doctoral work after studying at Ball State. This program is an excellent introduction to nursing in Indiana. The school also allows registered nurses to complete their baccalaureate degrees in an accelerated program. In addition to the BSN, Ball State also offers an MSN with three concentrations and a post-masters certificate.
Ball State University ranks third among public universities in Indiana, and this above-average school is in Muncie, IN. Nearly 15,000 undergraduate learners study at this large university. Approximately 77% of students who apply gain acceptance, and some choose majors in liberal arts and humanities, multimedia or psychology.
Degrees: BSN, MSN
Visit the school
---
7. Goshen College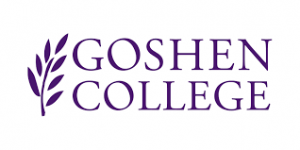 With a long history of nursing excellence, Goshen College is one of the best nursing programs in Indiana. The school has an excellent faculty with a reputation for producing effective nurses. Goshen instructors understand that becoming a compassionate healthcare provider requires a holistic approach to care. GC has been training nurses since 1950 and promotes cross-cultural awareness and caring for the entire patient. Goshen graduates are sought after by many employers for their quality of nursing care and compassion.
Located in Goshen, Indiana, the private college has been around since 1894. Goshen is affiliated with Mennonite Church, and about half of the student body are practitioners. Recognized as one of the best schools in the Midwest, Goshen College offers an array of degree options. Its programs include business, pre-medicine, nursing, communication, and music. The BSN program at Goshen is the oldest in the state of Indiana.
Degrees: BSN, MSN, DNP
Visit the school
---
8. Huntington University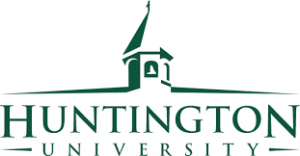 Many will say that Huntingdon University has one of the best nursing programs and schools in Indiana. Students who want to attend a school that supports Christian values may pursue a nursing degree at Huntington University. Huntington's nursing program combines Christian faith, academic excellence, and nursing competence.
Huntington University is located in the Fort Wayne area and is a small school with fewer than 900 undergraduate students. However, admissions to the school are somewhat competitive. Just three out of four people who applied received the nod to attend the university. Besides nursing, other popular majors include animation, special effects, video graphics, and business. The school graduates a phenomenal 70% of its students. That's well above the national average.
Degrees: BSN
Visit the school
---
9. University of Southern Indiana

The key to successful nursing in Indiana starts with finding the right program. The College of Nursing and Health Professions at the University of Southern Indiana has one of the best nursing programs in Indiana, offering undergraduate and graduate degrees. In addition, many of the degrees have flexible delivery, and students can take them online or on-campus. USI's simulation center provides state-of-the-art training for nurses. Furthermore, the clinical teaching model implements Dedicated Education Units. Local DEU hospitals have dedicated training areas for nurses to train with all the unit staff.
The University of Southern Indiana campus is in Evansville, and the public university enrolls over 9,500 students annually. Since opening in 1965, USI has developed over eighty undergraduate and graduate programs, including two doctoral programs. Forward-thinking school is known for developing programs that meet the need for in-demand fields while also using technology to teach and train.
Degrees: BSN, MSN, DNP
Visit the school
---
10. Ivy Tech Community College

Last but not least, Ivy Tech Community College is one of the best nursing programs in Indiana for availability and affordability. Ivy Tech offers the two-year Associate of Science in Nursing (ASN) program and one-year Practical Nursing (PN) program at close to twenty campus locations. The community college is affordable, with tuition much lower than four-year institutions. In addition, the school maintains transfer agreements with Indiana universities where students can complete a BSN or MSN. Students considering careers in nursing in Indiana might want to check out the practical nursing program since graduates emerge ready to apply for the NCLEX-PN exam. After passing the exam and other requirements for licensure, graduates can begin their careers confident in the skills and knowledge they have picked up.
Ivy Tech Community College is located strategically in downtown Indianapolis. The school has 21,000 undergraduate students and accepts 100% of those who apply. The ease of entry makes it one of the more accessible nursing schools in the state. Other majors include liberal arts and business. Approximately 72% of students receive some financial aid.
Degrees: PN (LPN), ADN (RN)
Visit the school
---
How Do I Choose a Nursing School in Indiana?
Some of the main factors to consider when choosing a nursing school in Indiana include personal learning style, course schedules, and requirements for clinical rotation. First, it's essential to understand that online classes include both synchronous and asynchronous courses. Of course, suppose you choose a nursing program that's entirely on campus. In that case, the chances are that all types besides independent studies will be synchronous, meaning that they take place on specific days and times. Asynchronous learning gives students more freedom to choose their schedule for completing assignments. However, this type of learning typically applies to online classes or degree options.
It's essential to look for classes that are not overly crowded. For example, classes larger than 40 students don't give individuals much of an opportunity to participate. Class size may even be a factor for online coursework if the instructor can't interact with each student.
The best nursing program in Indiana will most likely include clinical rotations or a nursing internship. These experiences provide graduates with job experience that will help them land a full-time opportunities.
---
How Is the Job Market for Nurses in Indiana?
There are more than 66,400 nurses in Indiana. That's approximately 22 nurses for every 1,000 residents. The location quotient is 1.06, meaning that the concentration of nurses in Indiana is comparable to the national average. With an aging population and health crises such as the global pandemic, the need for nurses in Indiana is likely to continue growing.
Both payscales and job openings tend to center around urban areas such as Indianapolis. Therefore, salary potential and job opportunities both widely depending on where you live. Those interested in maximizing their earning potential may wish to relocate to a population center with a greater need for RNs and LPNs. Keep reading to find out how much nursing in Indiana pays. 
---
How Much Do Nurses Make in Indiana?
Registered Nurses (RNs) who graduate with a BSN from one of the best nursing programs or schools in Indiana may have an advantage over RNs with an associate degree and limited experience. Registered nurses make an average of $32.45 per hour, which equates to the annual take-home pay of over $66,000 a year. Four out of five Indiana RNs make between $51,000 and $89,000. Many RNS with an associate's degree return to complete their BSN after working for a few years in the field. They may wish to improve their chances of landing a supervisory position or ask for a raise based on their new degree.
Unfortunately, hardworking nurses in Indiana make about $17,000 less than the average salary of nurses in all of the US. However, the lower cost of living makes $80,000 go a lot further in Indiana than in some other states. Therefore, nurses can count on lower food prices and additional living costs that help them stretch their money.
---
Your Nursing Career In Indiana
As you can see, nursing in Indiana is a lucrative field that can give graduates financial freedom. Nurses can also further their practice with advanced degrees. Some students go on to earn a master's degree in nursing, while others pursue a PhD. However, some nurses will prefer to enter the workforce immediately after they pass the NCLEX and obtain their license. With a solid education from the best nursing school in Indiana, the possibilities are endless.
---
Related: