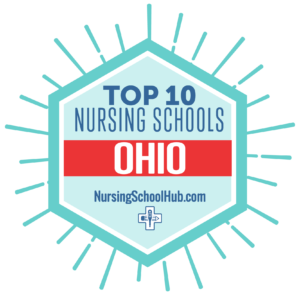 The best nursing schools in Ohio offer a variety of programs for new nurses and working nurses interested in advancing their careers. There are many quality nursing programs throughout the state of Ohio. Some of the best nursing schools in Ohio offer both online courses as well as traditional degree programs that are offered on-campus. The main thing to remember if you are choosing to attend on-campus, stay close to home if you don't want to live in a dorm or student housing. On-campus schedules are less flexible and will limit our ability to find work that fits into your tight school schedule. If you are in a Master's degree program, you may be able to sign up for an internship if you are working on a specific specialization.
If you plan on attending nursing school on campus, you need to plan a visit to the school so that you can find out about the school before your first class starts. Take a guided tour so that you know where everything is. You may find things during your tour that you don't like so take it early enough that you can change your plans if you need to. In addition to taking a tour, talk to former students who have recently graduated. They will be able to provide you with much-needed advice on the programs and the quality of the education you will receive.
---
How We Ranked the Best Nursing Programs in Ohio
To rank the best nursing programs in Ohio, the editors at Nursing School Hub researched reputable, accredited colleges and schools in the state. We ranked programs according to their tuition, student reviews, and potential salary, using current data from IPEDS and Niche.
---
1. Case Western Reserve University

With one of the best nursing programs in Ohio, Case Western Reserve University has received global recognition for its excellent programs for nurses. Focusing on leadership and research, this program produces independent thinkers and hosts top-notch undergraduate and graduate programs. It is ranked 10th among NIH-funded nursing colleges. Case Western Reserve University is a primary destination for nurse leadership. This program includes online and on-campus classes.
Case Western Reserve University embraces students and urges them to become part of the college community. Diversity and inclusion rank highly among the university's priorities. Faculty and staff cooperate to provide unique opportunities for students. This leads to powerful preparation for a career or postgraduate educational goals.
Highlight: The school is highly competitive, accepting just 27% of applicants. Of students who enroll, 89% received student aid.
Format: Online and Campus
---
2. The Ohio State University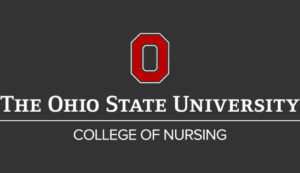 The Ohio State University has another one of the best nursing programs in Ohio. With a combination of online and campus courses, this program uses the evidence-based practice as its foundation to produce students knowledgeable in health care safety and quality. The university partners with other higher learning institutions for experiential opportunities for students who enroll. The University Center for Healthcare Innovation and Wellness embraces innovation and encourages thought leadership.
Nursing students at the Ohio State University attend classes led by renowned faculty members. Instructors challenge students to think independently and gain confidence in their knowledge. Students get hands-on opportunities thanks to world-class amenities where they can conduct research. this large university has more than 1,400 student clubs and organizations to help students enrich their college experience.
Highlight: The Ohio State University is ranked number one among the state's top public universities.
Format: Online and Campus
---
3. Ohio University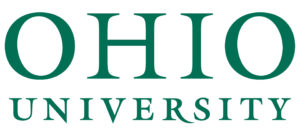 Offering both online and campus tracks, Ohio University is among the best nursing programs in Ohio. Faculty members are practitioners and educators dedicated to student success. The school's online RN to BSN program is among the top 13 programs in the country. The school also has one of the most affordable nursing programs, ranking seventh in the nation. With an international reputation and track record of producing excellent graduates, this is a great choice for nurses who want the best education they can receive.
Each student has a unique experience at Ohio University. The emphasis of this institution of higher learning involves leadership and providing students with the skills they need to follow their chosen career path. Ohio University is among the top 100 public universities according to U.S. News and World Report. Both Forbes and U.S. News rank it as one of the most beautiful campuses in the country.
Highlight: Ohio State University is among the top four public universities in Ohio.
Format: Online and Campus
---
4. University of Cincinnati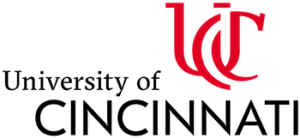 Like many other nursing schools, the University of Cincinnati offers both online and campus programs for aspiring nurses. It's one of the best nursing programs in Ohio. Cincinnati is a well-respected school located in the city of the same name. Approximately 24,000 undergraduate students choose to attend the university, which has a competitive admissions process. Just 77% of those who apply to make the cut. Some other majors include marketing, finance, and nursing. The university has an excellent graduation rate of 71%. It recognizes that nurses are the lifeblood of the medical and healthcare industries. Graduates learn how to navigate various landscapes and the country's complex healthcare system.
The University of Cincinnati has a long history and has been educating students for more than 130 years. In this time, it evolved into a culturally competent and diverse campus. The school aims to produce well-rounded students who can take on leadership roles in professional and personal endeavors.
Highlight: The University of Cincinnati is the second top public university in the state.
Format: Online and Campus
---
5. Cedarville University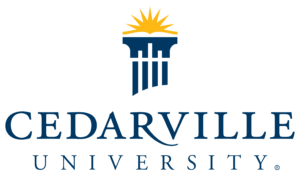 Cedarville University is also among the best nursing programs in Ohio. This private institution was founded on Christian values and is highly rated. With just 3,400 undergraduate students, the school has a fair admissions process that admits 79% of those who apply. The school has a spectacular graduation rate of 75% and offers diverse majors that include nursing, industrial and product design, and mechanical engineering. Cedarville's highly ranked nursing school includes Christian values in its curriculum.
Cedarville may be a great choice for students who want to maintain their conservative values and go to school with faculty and students who share their faith and beliefs. This biblically-based Baccalaureate program also has a rigorous academic standard.
Highlight: Cedarville University accepts 79% of students who apply. Every student who attends the school receives some form of financial aid.
Format: Campus
---
6. Miami University

One of the best nursing programs in Ohio, Miami University has two tracks for students seeking their baccalaureate degree in nursing. The full-time pre-licensure program takes four years to complete and consists of on-campus classes. There's also a fully online option for RNs who already have their diplomas or associate's degrees.
Founded in 1809, Miami University is located in Oxford, Ohio. This nationally recognized university offers superb educational quality and preparation for a variety of professional roles. The school ranks highly on U.S. News & World Report's rankings of colleges and universities.
Highlight: Miami University ranks third among Ohio's public colleges.
Format: Online and Campus
---
7. Mercy College of Ohio

Students who want some flexibility may be interested in Mercy College, which has online and campus nursing programs. It's among the best nursing programs in Ohio. Students receive solid preparation for careers as registered nurses. The rigorous coursework includes first-rate classes for students seeking their ASN, BSN or RN to BSN degree.
Mercy Ohio is a private school and Catholic College in Toledo. It has fewer than 365 undergraduate students and accepts 60% of those who apply. Majors include healthcare management, health service studies, and nursing. With a competitive admissions process, Mercy College of Ohio offers an excellent education for nursing students. Additionally, 93% of students receive some form of financial aid.
Highlight: Student surveys indicate that 94% of students feel that professors put energy and effort into their classes. The school has a low student-to-teacher ratio of 7:1.
Format: Online and Campus
---
8. Xavier University

Xavier University has a strong nursing program where students learn how to meet the needs of patients. The nursing program emphasizes diversity and cultural sensitivity and includes training on technology nurses will use when they begin their careers. Xavier graduates learn everything they need to sit for their state nursing exams. One of the major focuses of the program is preparing nurses for licensure requirements.
Xavier University students receive a great education at one of the best nursing programs in Ohio. the school has a background as a Jesuit and Catholic university based in Cincinnati. It's among the oldest Catholic and Jesuit colleges in the United States. It has 5,000 undergraduate students and 2,000 students in graduate school. The school has an excellent track record when it comes to employment for graduates, with 98% finding employment or getting accepted into graduate school within six months of completing their degrees.
Highlight: At Xavier University, 91% of students say conscientious professors come to class well-prepared. Additionally, 70% of students say they can get the classes they want.
Format: Campus
---
9. Baldwin Wallace University

One of the best nursing programs in Ohio can be found at Baldwin Wallace University. For students who already have a bachelor's degree, Baldwin Wallace offers an accelerated BSN program. This allows students to transition into a new career in 15 months. Baldwin Wallace requires both traditional classes and clinical rotations. Graduates become leaders in the healthcare community and some go on to obtain their MSN.
At Baldwin Wallace University, students receive a well-balanced education that forms a firm foundation for lifelong learning. The university has rigorous academic standards and excellent teachers. Faculty and staff members strive to provide a supportive environment that encourages intellectual and spiritual growth. The school has a student-teacher ratio of 11:1 and evening degree programs for students who work. Also, 98% of students receive financial aid.
Highlight: Per a student survey, 92% of students feel that professors prepare well for classes, and the school received a B+ rating on niche.com based on student reviews and faculty accomplishments, among other criteria.
Format: Campus
---
10. University of Mount Union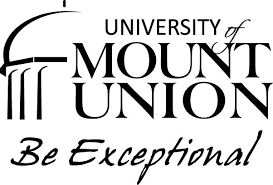 At the University of Mount Union, students receive an education from one of the best nursing programs in Ohio. The university provides state-of-the-art facilities for students in a variety of fields. Nurses can immerse themselves in the technology and get hands-on experience to prepare for their state exams and future nursing careers.
Mountain Union is a well-respected private university located in Alliance, Ohio. With approximately 2,000 undergraduate students, it has a competitive admissions process. Of those who apply, 77% received an acceptance letter.
Highlight: Nearly all students, 99%, who attend Mount Union receive some form of financial assistance. This makes it possible for more students to attend school, even if they haven't saved enough money to pay for their education upfront.
Format: Campus
---
How Do I Choose a Nursing School in Ohio?
Choosing a nursing school in Ohio should be based on your individual goals. If you have a specialization in mind, you will want to attend a college or university that offers the courses and electives that support that particular path. Many schools have multiple degree options to choose from that can be tailored to your individual career path. All you have to do is have a path in mind and the counselors will help you get the classes you need to succeed.
---
How Is the Job Market for Nurses in Ohio?
The job market for nurses in Ohio is constantly growing and expanding. Over the past few years, there has been an upswing in the number of nursing students who have graduated and entered the workplace. For several years, more nurses were retiring than were entering the field. This left many hospitals and medical facilities extremely short-staffed. Many nurses were working past retirement age just to keep up with the demand for quality nursing staff that could adequately care for patients.
Many hospitals and healthcare facilities are offering sign-on bonuses that are in the thousands of dollars to students who are willing to take a job and remain with the company for a specific amount of time. In addition to sing-on bonuses, many facilities are also offering excellent benefits packages as well. Facilities are hoping that the initial sign-on bonus plus the additional benefits packages will be enough to entice nursing students to apply with them after they graduate from school.
As we move forward into the future, there will always be a need for nurses, including those who have chosen a specialization like trauma care, surgical, oncology, or pediatrics. As more and more healthcare facilities expand or open their doors, the demand for nurses will also increase. As you continue to pursue your education, you should begin to look into the various types of specializations. Many are quite interesting and most offer skills that will increase your earning potential. Take the initiative and explore a few options. The more you know, the more you will be able to learn.
---
How Much Do Nurses Make in Ohio?
Nurses are in high demand in Ohio and other Midwestern states. The nursing field is very diverse and so is its pay scale. Entry-level positions for graduates who have just left school can make around $43,000 per year to start. After a year or two, their earning potential will increase and they may see a gradual jump in pay. If they return to school and complete the next higher degree program, they may be able to boost their earning potential to as high as $65,000 or more per year.
Nurses who have worked in the field for many years and have kept up on the newest techniques and information offered through updated courses can expect to earn even more on average per year. Their earning potential can increase to almost $100,000 if they continue to pursue their goals. Explore new class options or enroll in a certification program. To keep their nursing license in good standing, they must complete so many continuous hours of continuing education each year. Choose classes you are truly interested in to get the most advantage.
Nurses who choose a specialization can dramatically increase their earning potential. Trauma and surgical nurses have specialized training that provides them with additional skills that other nurses don't have. They are required to work in highly stressful environments under extreme pressure. Their earning potential is higher than most simply because of the demands of their position.
---
Related: