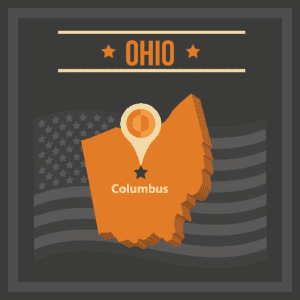 Ohio nursing includes information on education programs, licensing, and careers for nurses in the state of Ohio. Just like many areas across the U.S., there has been a nursing shortage in Ohio for years. This has become worse with the COVID-19 pandemic, which has seen the need for nurses increase even more. Many of the nurses that have been critical in helping to treat patients are now on the front lines of giving COVID-19 tests. Many are also working hard giving out vaccinations to residents that choose to receive one of the three vaccines currently available to ward off the COVID-19 strain.
A recent article from Advanced Billing & Consulting Services, around 70 million baby boomers are retiring, creating a greater need for healthcare workers. In 2016, there were around 2,955,200 registered nurses in the U.S. By 2024, there will be an estimated 32 million nurses needed to support the number of Americans needing medical care.
While this number is growing throughout the U.S., the need for healthcare workers in Ohio is also growing. In Ohio, not only is there a shortage of nurses and healthcare workers, Columbus State Community College is having a difficult time finding enough faculty to train and educate future nurses. The Ohio state board of nursing is doing everything it can to attract students and help them pursue their education. They hope these students will continue down the path of receiving their Ohio nursing license requirements and help fill jobs.
---
How to Become a Nurse in Ohio?
The state of Ohio is trying to attract more students and educators to their nursing and nurse practitioner programs. Ohio State University and Columbus State University have updated their educational programs to meet the needs of students. The Path2BNS program enables allows community college nursing students to transfer to local colleges more easily.
Wondering how to become a registered nurse in Ohio? To become a registered nurse in Ohio, students must attend an accredited nursing program and pass a licensing test. There are four types of RN programs in Ohio, associate's, diploma, bachelor's, and direct entry graduate. There are many other nursing degrees in special areas that RN's may decide to explore and take additional classes to meet the criteria of their chosen specialty. They must take the NCLEX-RN exam and pass it before they may get their license.
---
Listen to the Numbers
There will always be a need for registered nurses and practical nurses. According to The Bureau of Labor Statistics, the need for nurses is expected to grow at a very fast pace. Between 2016 and 2026, the need for registered nurses is expected to grow by 15%. It cites some of these as the reasons for this increase:
The aging population
The need to treat chronic health conditions caused by the aging population like obesity, diabetes, arthritis, dementia, and other mental healthcare needs
The growth of outpatient, long-term care, home health care, and residential care facilities.
Healthcare needs of those in assisted living and eldercare facilities.
The rise of more procedures being done on an outpatient basis has spurred the need for more nurses to help care for patients after their surgeries.
---
Battling the Healthcare Shortage
Those studying how to become a nurse practitioner in Ohio, or exploring other nursing careers, will find that the shortage has spurred more programs and options to encourage students to pursue their nursing degrees. Once they have their license from the Ohio state board of nursing, they need to work in the field. A report recently found that from the 5.2 nursing professionals in 2013, only 3.6 worked as a nurse. This is caused by workplace-related issues, burnout, physical demands, improper/understaffing, and low wages. Many feel that they can work a 9-5 job for close to the same amount of pay and have a lot less responsibility.
---
A Rewarding Career Path:
Those looking forward to a career in nursing will find they will always be in demand and will probably not have any problems finding a job in Ohio or across the U.S. in the near future. As the Bureau of Labor Statistics states, the need for registered nurses is growing faster than many other types of careers. Due to the increased need for healthcare workers, employers are looking for new and innovative ways to keep their current staff happy and engaged, while attracting new students into the field. Incentives, benefits, off-time, and increased wages are just some of the ways that healthcare facilities are offering their nursing staff to help them stay in the industry.
The need for well-educated registered nurses and nurse practitioners will continue to grow in this highly competitive job market.
---
Financial Aid
Many scholarships in Ohio are based on need instead of merit. The Campus RN program is a good place to start. Each award is $2,500, but there are only six in each region. The Joyce Beatty Scholarship is for minorities who want to obtain a degree in nursing.
---
Related: