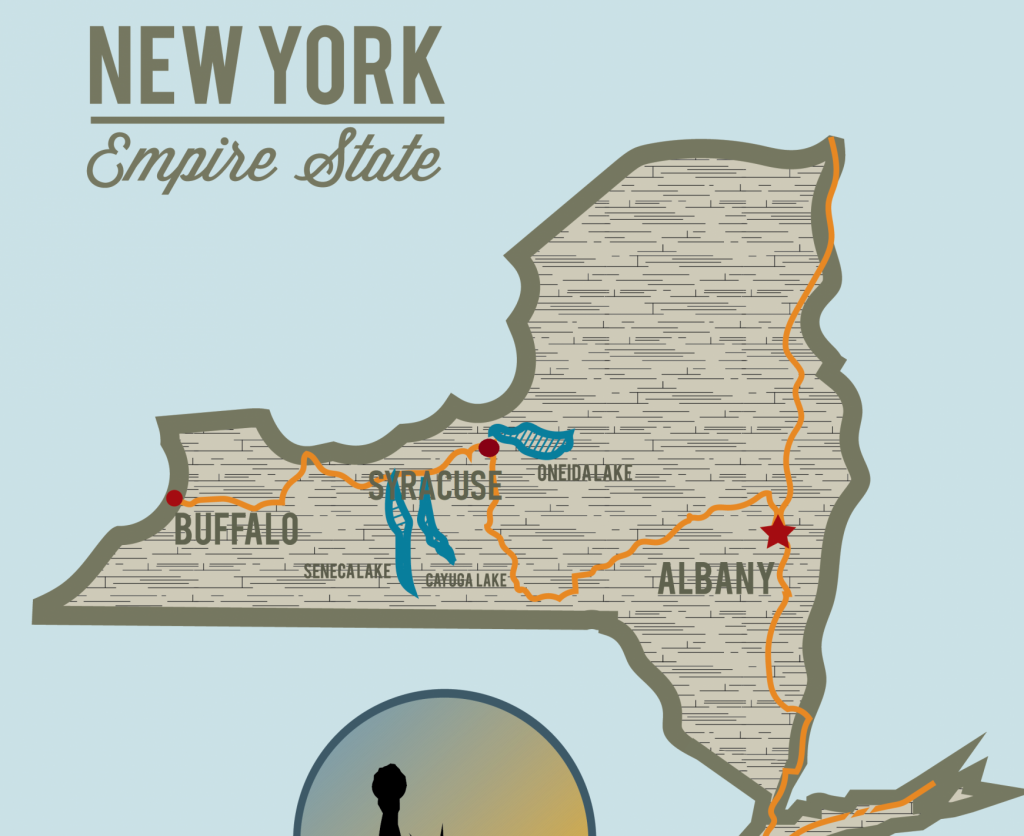 Nursing in Syracuse is an in-demand profession and New York state has lots to offer as a great place to live! The city of Syracuse is the seat of Onandaga County in New York. The city has a population of around 150,000 and is in the beautiful Finger Lakes region of central New York State.
At the heart of the Northeast United States, Syracuse is an excellent place to live, and if you are looking for somewhere to apply a nursing degree, Syracuse is a fantastic place to be.
---
Living and Nursing in Syracuse
Featured Programs
Syracuse is less than four hours from New York City and also Philadelphia. Moreover, it is less than five from Boston. In addition to being close to many of the Northeast's major cities, Syracuse boasts excellent arts and entertainment without sacrificing the benefits of living in a smaller city. With affordable costs of living, safe neighborhoods, and a good education system, Syracuse is definitely an attractive home for you and your family. In fact, Forbes ranked Syracuse the #4 place to raise a family in the United States in 2010.
---
Nursing in Syracuse Employment Outlook
The Upstate Medical University Hospital, the region's only Level-1 trauma center and Syracuse's top employer, always has a variety of open nursing positions. With a growing metropolitan population, Syracuse has a number of other hospitals and medical centers, including Crouse Hospital, St. Joseph's Hospital Health Center, and the Syracuse VA Medical Center. Nurses are always wanted and you'll have a number of employment options.
---
Continuing Your Education in Nursing
Looking for advanced education in addition to your current nursing degree or maybe start out in the field? The College of Nursing at SUNY Upstate Medical University also offers programs at many levels. The school has nursing degrees for high school graduates to RNs with a Master's degree.
Nursing Financial Aid in Syracuse
Upstate also offers nursing scholarships such as the Nursing Alumni College of Nursing Scholarship or the Elaine Gelman Nurse Practitioner Scholarship Application. Other scholarships are the Nellie Hurley Scholarship which is available to any employee continuing education in a health-related field. Additionally, New York nursing scholarships are available through programs like CampusRN. Other sources are the New York State Nurses Association and also the New York State Association of Health Care Providers.
---
Related: