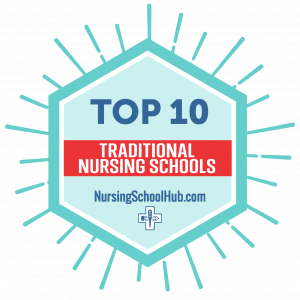 The best traditional nursing schools have programs on-campus for new nursing students and also for RNs interested in earning a higher degree. Here is our list of the Top 10 Best Traditional Nursing Schools. Most of these nursing schools have been around for a while and have proven themselves as educational powerhouses. Not only are they forerunners in the education of nursing students, but they also participate in research that contributes to the further development of the field of nursing.
The nursing industry and the demand for nurses are both growing at a rapid rate. As a result, nursing is an excellent choice for a career. It offers job stability, a high income, and is a diverse field with opportunities to work in many different settings. There are many paths you can take to becoming a nurse. But you can't go wrong with a program from one of these best traditional nursing schools.
---
How We Ranked The Best Traditional Nursing Schools
Featured Programs
The Nursing School Hub editors began with a list of all nursing schools that have traditional on-campus programs. Then we ranked the schools based on Reputation, Cost of Tuition, and the Salary of graduates. We use data from College Scorecard, IPEDS, and Niche.
---
1. University of California Los Angeles

The University of California Los Angeles has one of the best traditional nursing schools. UCLA offers numerous nursing degrees and provides a way for students to receive a Master's in Nursing if their undergraduate degree is in a disciple other than nursing. In addition, the UCLA School of Nursing is an extensive research school giving nursing students personalized learning while maintaining access to massive amounts of research.
UCLA is the top public university in the US. With 38,000 students, it is California's largest university. The university opened a little more than 100 years ago. The primary goal and mission of the university are to create, disseminate, preserve and apply knowledge to make the global society better. Thus, the university has roots firmly grounded in public service, teaching, and research.
Degrees offered: BSN, MSN, APRN, PhD, and DNP
---
2. University of Michigan Ann Arbor

Another one of the best traditional nursing schools is at the University of Michigan Ann Arbor. The School of Nursing at Ann Arbor blends innovation and compassion to prepare the next generation of nurses to advance the general public's good. In addition, the university helps its nursing students pursue excellence. Throughout nursing school, they provide experience in clinical settings, lead change, and engage the community.
The University of Michigan Ann Arbor has ranked as a top public university for years. The school has more than two hundred seventy degree programs from its nineteen schools and colleges. They have a ratio of fifteen students to every faculty member. The University of Michigan Ann Arbor offers expansive financial aid and free tuition or tuition support to those under certain income limits. The university's mission is to develop leaders and citizens able to challenge and enrich the future while maintaining their academic values.
Degrees offered: BSN, MSN, DNP, PhD
---
3. Duke University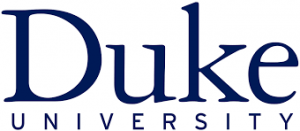 Located in Durham, North Carolina, Duke University is one of the best traditional nursing schools in the country. The school includes a diverse community of clinicians and scholars. They are focused on teaching the next generation to be transformational leaders in the nursing community. Duke University School of Nursing focuses on global and local impacts while creating an environment focused on scholarly practice. They offer numerous nursing degree programs, including an accelerated BSN for those that have previously graduated with a Bachelor's in a different field of study.
Named in honor of Washington Duke, the university was founded in 1924 and followed by the School of Nursing in 1931. Duke offers substantial financial aid, and more than half of its students receive some financial assistance. One hundred percent of the students that have shown need receive financial help from the university. Duke has a university press that publishes approximately 120 books per year. The Medical School has its own Health System that combines learning, research, and clinical care.
Degrees Offered: ABSN, MSN, DNP, PhD
---
4. University of Pennsylvania

The University of Pennsylvania is one of the best traditional nursing schools in the world with an Ivy League program. The university is located in Philadelphia, Pennsylvania. Penn offers a dual degree program with the other schools at Penn, which includes a coordinated nursing and healthcare management degree. In addition, there are ten minor options and a midwifery certification that is only available in twelve other programs in the country.
Penn is shaping the leaders of tomorrow by using advanced science to deliver solutions that drive policy and practice. Penn was the first University in America, and its history goes back to 1740. The University shares ties with the city of Philadelphia. Penn has a student body of more than 26,500. More than 95 percent of Penn undergrads graduate over six years. Over half of the students enrolled at Penn are women. The schools within the university include the Weitzman School of Design, Carey Law School, School of Dental Medicine, and The Wharton School.
Degrees offered: BSN, MSN, DNP, PhD, Post-graduate APRN
---
5. Purdue University

West Lafayette, Indiana, is the home of Purdue University, another one of the best traditional nursing schools. The school is well known for its impact on health and health care delivery. Purdue School of Nursing offers a unique degree for those with a bachelor's degree in a different field but want a bachelor's degree in nursing. In addition, Purdue provides a Master's of Nursing with various concentrations. These include the primary care nurse practitioner program, family nurse practitioner program, pediatric nurse practitioner program, and psychiatric mental health nurse practitioner program.
Purdue offers system-wide educational options. They appeal to everyone, no matter what type of student that person is. They offer options domestically and internationally. They have buildings throughout the state of Indiana and online options. The West Lafayette campus is considered the flagship of the university. They have more than 200 undergraduate programs and over 80 graduate options, including pharmacy and veterinary medicine degrees.
Degrees offered: BSN, DNP, MSN, PhD
---
6. The University of Florida

The University of Florida has one of the best traditional nursing schools in the country and Florida. Located in Gainesville, UF has an abundance of resources available to them. The College of Nursing's mission is to close the gaps that are in the health care system. The College of Nursing at UF uses innovative technology to match students with international and diverse populations. This use of innovative technology allows them to gain an understanding of global and local problems.
UF uses analysis based on evidence to make decisions that shape the university. The mission of the university is to challenge themselves, convention, and others to make an impact. The reward for their effect is apparent with the people they can help and improve the lives of others. UF helps to generate more than 130,000 jobs in Florida each year. They have a 68 percent graduation rate within four years. The school is committed to reducing its carbon footprint and built a Leadership in Energy and Environmental Design (LEED) platinum-certified building, with more to follow.
Degrees offered: BSN, DNP, PhD
---
7. University of Virginia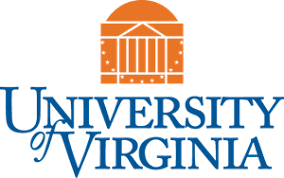 Another best traditional nursing school is at the University of Virginia in Charlottesville. There are 800 students in the UVA School of Nursing, half of which are in undergraduate programs. The other half are graduate students. UVA School of Nursing offers inter-professional education and collaboration. UVA is committed to an Inclusion, Diversity, and Excellence Achievement (IDEA) initiative. As part of this, UVA is reviewing how to teach health topics across diverse groups. This impacts which the university recruits by reviewing applications from a holistic perspective.
Formed by founding father Thomas Jefferson, UVA opened in 1819. The public university has twelve nationally ranked schools with almost 18,000 students across all schools. The self-governance of the students enhances the culture of the university. In addition, the school maintains a commitment to the arts program and a thriving athletics program. UVA offers students a world-class facility, and they lead the community in research and leadership.
Degrees offered: BSN, CNL, MSN, DNP
---
8.
University of Texas

With one of the oldest and best traditional nursing schools, the University of Texas at Austin is one of the best nursing schools in the US. UT at Austin has committed to excelling in research, education, and service. The UT Austin School of Nursing trains its students to enter rewarding careers that make sense practically. They have collaborative partnerships with community-based clinics and other organizations. The School of Nursing believes in the importance of diversion, equity, and inclusion. In addition, the school runs two clinics that provide primary care and manage acute and chronic conditions.
UT at Austin was founded in 1883. It has a population of 51,000 widely diverse students. There are 18 colleges and schools within the UT system. They are leading the way with research and, as a result, receive a fair amount of research money. In addition, UT at Austin is committed to building solid partnerships with community businesses, groups, and non-profits. The UT Austin SoN traces its roots back to 1890 and is one of the oldest nursing schools in the Southwest.
Degrees offered: BSN, DNP, PhD
---
9. University of Washington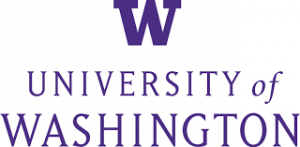 Located in Seattle, the University of Washington offers some of the best traditional nursing school degrees programs. In 1923, the UW nursing department began offering a BSN degree. Today the university offers sixteen nursing degrees and ten graduate certificate programs. Also known as a research powerhouse, UW started implementing research in the nursing program as early as the 1950s. Then, in the 1970s, UW established the Office for Nursing Research. The SoN faculty reflects the UW commitment to nursing education and research. Of the school's tenured faculty, 99% hold Ph.D. degrees.
The University of Washington (UW) offers almost 300 specialized research centers and 1,800 undergraduate classes. The mission of UW is to profoundly and positively impact the world and the community. The university uses ideas and research from its 54,000 students to transform them and change the world around them.
Degrees offered: BSN, ABSN, MS, Ph.D., DNP
---
10. University of North Carolina Chapel Hill

The School of Nursing at the University of North Carolina Chapel Hill is one of the best traditional nursing schools in the country and one of the oldest. UNC offers a full breadth of programs in all stages of a student's nursing career. UNC also offers a BSN military pathway option. This option is for Veterans or Active Duty service members of any armed forces branch. Additionally, this path is open to National Guard and Reservists.
Established in 1789, UNC Chapel Hill is the flagship of the North Carolina university system. The institution prepares students to become leaders, innovators, explorers, and creators. UNC students are encouraged to think critically and be courageous in advocating change. They have committed to welcoming everyone and are dedicated to providing access to all. UNC is committed to public service through research and teaching. They embrace excellence through their commitment to being a great research university.
Degrees offered: BSN, ABSN, DNP
---
How Do You Get Into One of The Best Nursing Schools?
Before you enroll in nursing school, there are some considerations you should make before you do anything else. First, you must decide what type of nurse you want to be and what career path you want to take. Understanding your career path will help you determine which degree program is right for you and which program you should apply to. Once you decide which school and program you want to attend, you must meet the requirements.
First, determine the GPA requirement and what kind of grades you need to get into your university of choice. Next, you want to determine if there are any prerequisites for the program. Advanced degrees will have specific requirements that are dependent on your concentration. Then you want to decide whether you need to take any entrance exams to get into the program. For example, a university often requires exams such as the SAT, ACT, or an exam specifically for nurses. Each test has its subject matter to determine different items.
---
What Makes a Good Candidate for Nursing School?
There are some qualities that a nursing school is interested in when it comes to students. These qualities include teamwork because patients require a team of professionals for their care. A nurse must work effectively with all other healthcare workers. Leadership is another quality important in nurses. While they are not supervisors, they must be able to lead. Science classes are a must for nurses, and they are tough. Schools are looking for students that can pass boards, get through school, and work well as a nurse. A good candidate has a passion for nursing.
Nursing can be challenging, and it helps when you have a passion for the job to get through those difficult days. Finally, nursing students must be flexible. Anything can happen when you are a nurse, so you must be flexible to handle whatever comes up. Qualified students must communicate well with a large variety of individuals, including patients, family, and staff. Finally, nursing students must have high emotional intelligence. Emotional intelligence is the ability to read a situation and react in the best way possible. These situations include patients in distress, life and death situations, and other tragic events.
---
How Do You Pass Nursing School?
Nursing school is demanding, and you must devote enough time to study for tests and exams. You may be able to spend about four hours studying for each test. It would be best if you looked, for example, at study questions for each exam. Online study questions can help you practice for the actual test. Consider putting together a study group, and you can quiz each other to prepare for tests. It would be best if you clearly understood your learning style to help you study better. You should determine if you are an auditor, visual, kinesthetic, or reading and writing learner. You want to make sure that you repeat all of the facts and make them relatable.
---
Your Nursing Degree
Remember that although one school may have a better overall reputation than another, the program you want it. It may be more beneficial to attend a school with a better ranking for a specialized program. In addition to a school's rating, one must also consider a multitude of other factors. Choosing a school is a personal choice, and one must decide what is best for them.
---
Related: