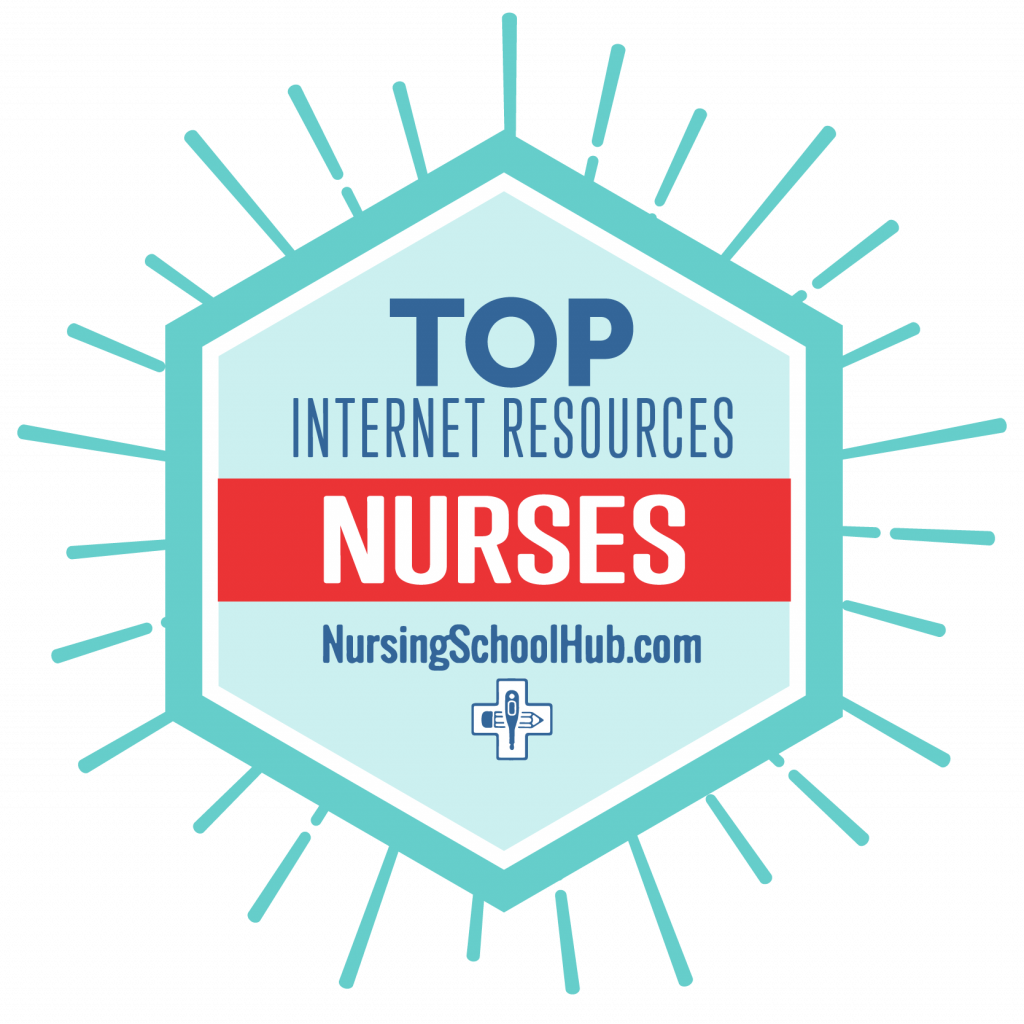 These top internet resources for nurses provide basic information about the field of nursing and help guide individuals to become nurses. Nursing is a field with a great demand for workers. Throughout all stages of life, people seek out healthcare professionals to attend to their needs.
However, nurses also need resources with which to consult as well. These websites provide accurate information to help guide nurses in their careers and in their interactions with patients. They can learn new skills or find out about programs that will help to develop in the field and to master their domains.
---
1. Essential Nursing Resources
Featured Programs
This source is published by the American Nurses Association, which is a group in which nurses can feel a sense of pride and comfort. With intelligence, advice, and emotion coming from real nurses, those who are new to the practice will feel a sense of guidance from those with more experience. On the left-hand side, a list of different pages is provided so that the site is easy to navigate. Some of the topics that nurses can browse include "Critique a Research Article," "Human Subjects Protection," "Acquiring Information," "Opportunities for Research Funding" and so forth.
At the top of the page, visitors can also navigate to other pieces of information including "Ethics," "Practice," "Health & Safety" and other topics that are necessary for nurses to understand and review. Nurses can contact the entity as well. They might ask a question about the association or about the nursing practice in general. Sources that allow for communication are important because nurses do not want to feel as though they are just reading an empty void without any human interaction behind it. The ability to express their thoughts and gather more information helps to prevent that from happening.
---
2. U.S. Bureau of Labor Statistics
U.S. Bureau of Labor Statistics
The United States Bureau of Labor Statistics is considered to be a definitive and reputable source for all different fields, and nursing is no exception to that rule. This site lists a variety of factors about the nursing field including the job outlook by decade, the average salary of an individual in the field, the work environment, jobs that are similar to nursing, and so forth. These details can help those who are considering the field of nursing to get a better scope of what the job market might be like after they have completed college. Furthermore, it helps them to see what the life of a nurse is like. Understanding the lifestyle of any profession is important before joining it.
Additionally, people who are already nurses and possibly feel a little bit unclear as to what the future might hold for them can look to this source as a form of guidance. This source is excellent for that purpose because it is not based on conjecture or opinions; it is based on facts from the United States' economic and job climates, which gives visitors a sense of trust.
---
3. The Nursing Resource Center
Information provided by colleges and universities lends a sense of credibility to the details. Nurses know that the information is provided by a trusted source that educates future nurses. Queensborough Community College, part of the City University of New York system, provides individuals in the field with just that. The site provides details about the Nursing Resource Center located on-campus for students, but it also has several tabs on the side that can be useful for anyone who is working in the field. The tabs include "Essential Competencies for Safe Clinical Practice" and "Nursing Links."
Students who are interested in the program itself have plenty of other sources they can explore such as "Faculty and Contact Info," Class Schedules" and so forth. The links site has 13 different resources on it. Nine of them are geared toward anyone in the field while the others are sources that students of really any nursing program can use. For example, a link exists that brings nurses to a site on APA style, otherwise known as the style of the American Psychological Association. When they are composing essays in school, they will need to use this format to ensure that they are properly documenting their work.
---
4. Purdue OWL APA Writing Lab
Even if students don't think they'll spend a lot of their career writing, they will likely need to at some point. This is particularly true for nurses who go on to attend graduate school. For most papers in science disciplines, students are required to use the APA style to document their sources. This means that they will use the source to help them format in-text citations and the References page that must appear at the end of the paper. The running head, title page and abstract are other important parts of APA Style, and the Purdue OWL details them here.
Purdue OWL stands for Purdue Online Writing Lab, so students know they are obtaining information from a reputable university. The University has made it easy for students to obtain information as everything is neatly organized on the left side of the page. Even if students are not using APA style in their classes, they can find out information about the other acceptable academic styles, such as MLA, on this site. This site also has grammar lessons and other rules to help students bolster their writing skills and succeed in their studies.
---
5. Best Online Graduate Nursing Programs
Best Online Graduate Nursing Programs
Some individuals finished their first round of college years in the past, but now they are interested in returning to school to become a nurse. With busy, and even completely crammed schedules, going to class is problematic for manner individuals, especially those who are returning to complete graduate programs. Fortunately, this guide promulgated by U.S. & World Report News does not only point to the top programs for nurses to engage in, but gives them programs that have online schools as well. Going to school online is majorly beneficial for plenty of budding nurses.
Even if they have very busy schedules, they do not have to worry about getting to a classroom setting. Instead, they can complete programs at any time of the day or night that works for them, provided that the class does not require any online chat sessions and that they turn in the work by the deadline. Generally, in nursing programs, individuals have to go to campus for some practical experience. Therefore, you should make sure that you are able to meet that requirement if you decide to enroll in one of these online programs. Most of the work will likely be online, but not all of it.
---
6. The Very Best Online Nursing Schools
The Very Best Online Nursing Schools
Not only are many graduate students looking to go to nursing school online, but so are undergraduates. Their reasons vary. They might want or need to stay close to home, but they are particularly interested in a specific program, or they may not have the necessary money to go away to college. Online nursing programs help to bring the courses and the professors in the field to them. Students also have the opportunity to take their basic requirements for an undergraduate degree online.
Some may choose to get these requirements completed with an online program and then transfer to the campus to complete their credits and to engage in lab experiences. Particularly at the undergraduate level, students will generally be required to participate in labs. Some graduate students might already have this practical experience, so they may not need to repeat the requirements.
---
7. National Student Nurses Association
National Student Nurses Association
Once you enter into the academic domain, you'll likely start to take basic requirements. But, everyone must take these in order to graduate. Early in your college career, you might still be in classes with friends from high school. However, you can get a lot of support from this vast community. As you progress and take nursing courses, you may want to join a community based on your career goals. This is where the National Student Nurses Association comes into play. This source is an excellent way to connect to the larger nursing community before you graduate from college.
As you'll see by scrolling down slightly on the main page, you can click on links such as "Join NSNA," "Convention & Conferences," "Nursing Scholarships" and "Calendar of Events" to become part of the community, to interact with others in the field, to receive a scholarship for your fine work and to partake in activities that are of interest to you. You can also learn about the association to feel grounded in its backings, and you can get in touch with the group. This website also provides information on the National Student Nurses Association smartphone application. So, you never have to be without a connection to the group and to career resources.
---
8. Nurse.com
After spending years studying the discipline and dedicating yourself to internship opportunities and part-time jobs, you will be ready to begin your career as a nurse. This website can help you to find a job. The site is easy to use because you are able to type in your city and state or zip code. You can also include information in the search box about the particular job you would like to have. These details help to narrow down the search field so that you are not combing your way through thousands of jobs that do not even match up with your skills or where you want to live.
The site has other useful tools as well. For example, you can create or manage your resume. That way, when you want to apply to jobs, you simply need to send your resume right from the site. Across the top, tabs indicate that you can shop, learn about nursing education, or read news stories about the discipline. Staying up-to-date on nursing news is important. You need to be aware of any cases that affect you or any recent updates.
---
9. Nursing Job Sites
When you see information from a reputable university, you know that you can trust the source. Because representatives from the university likely put the details together. This page from Jacksonville University School of Nursing provides valuable information to help guide those starting in the nursing profession. Nursing resources such as this one offer comprehensive information. This page contains sections on finding nursing jobs through job sites, staffing agencies, the Internet, and large job sites. Having useful tips helps to guide you through this sea of information.
Trying to find a job after college is overwhelming in and of itself, and the process can become even more tedious when you throw all of the different avenues for doing so into the mix. This site has a useful dropbox feature for people interested in career advancement. The tool asks what type of program, your highest level of education, and if you have an active RN license. Sharing information here could be the next important step to obtaining a position as a nurse.
---
10. ScrubsMag.com
Strategic Partners makes medical foot-ware, uniforms, and scrubs. The company owns Scrubs Magazine which is a print periodical. The online counterpart to the print edition is ScrubsMag.com. This website has all kinds of information for nurses and is self-described as the nurse's guide to good living.
Nurses can find information on beauty, products, health, stress relief, and also career advice. Many of the articles were written by nurses who the company hires as advisors. So, you know the information is legit!
---
How to Find Your Own Best Nursing Sites
In many ways, the word "best" is subjective. For example, if you are going into a particular field of nursing or a very specific subcategory of the discipline, then you likely want to find sites and organizations that are related to that niche. Or you might be a high school student who is looking to learn about nursing before you even graduate from that school. You can keep some tips in mind to find appropriate sites that will guide you in your career goals.
---
The Site Name
While some dot com sites are certainly useful in bringing you to programs and providing you with the opportunity to conduct a job search, .edu, .gov, and .org tend to have more reliable factual information. Finding internet resources that are related to a governmental organization or that come from a university not only provides more information on the topics, but you can also generally get in touch with the source of the material if you are continuing your pursuit of knowledge.
---
The Sites Sourced
Websites that provide specific details about nursing are generally going to need to cite their sources. Check to see where the site is getting its information from. If the sources they use include journal articles by professionals in the field, statistics from the Bureau of Labor Statistics, and so forth, you can rest reasonably assured that at least those details are accurate and relevant. Learning how to evaluate sources is not only useful for this endeavor, but for research, you'll conduct in nursing school as well.
---
The Site's Relevance to You
You also must decide if these internet resources help you to develop a specific skill or to complete your academic pursuits. For example, someone who has already completed undergraduate and graduate programs are unlikely to benefit much from a website that details how to obtain a nursing degree. How useful a site partially depends upon how relevant it is to you at that moment.
These ten sites tend to cite information from reputable sources or contain an ending that provides a sense of credibility. Furthermore, they help to guide you all the way through from the process of enrolling in a program to becoming a nurse. Using internet resources can support your studies, help you find a job, and maintain professional contacts throughout the duration of your nursing career.
---
Related: